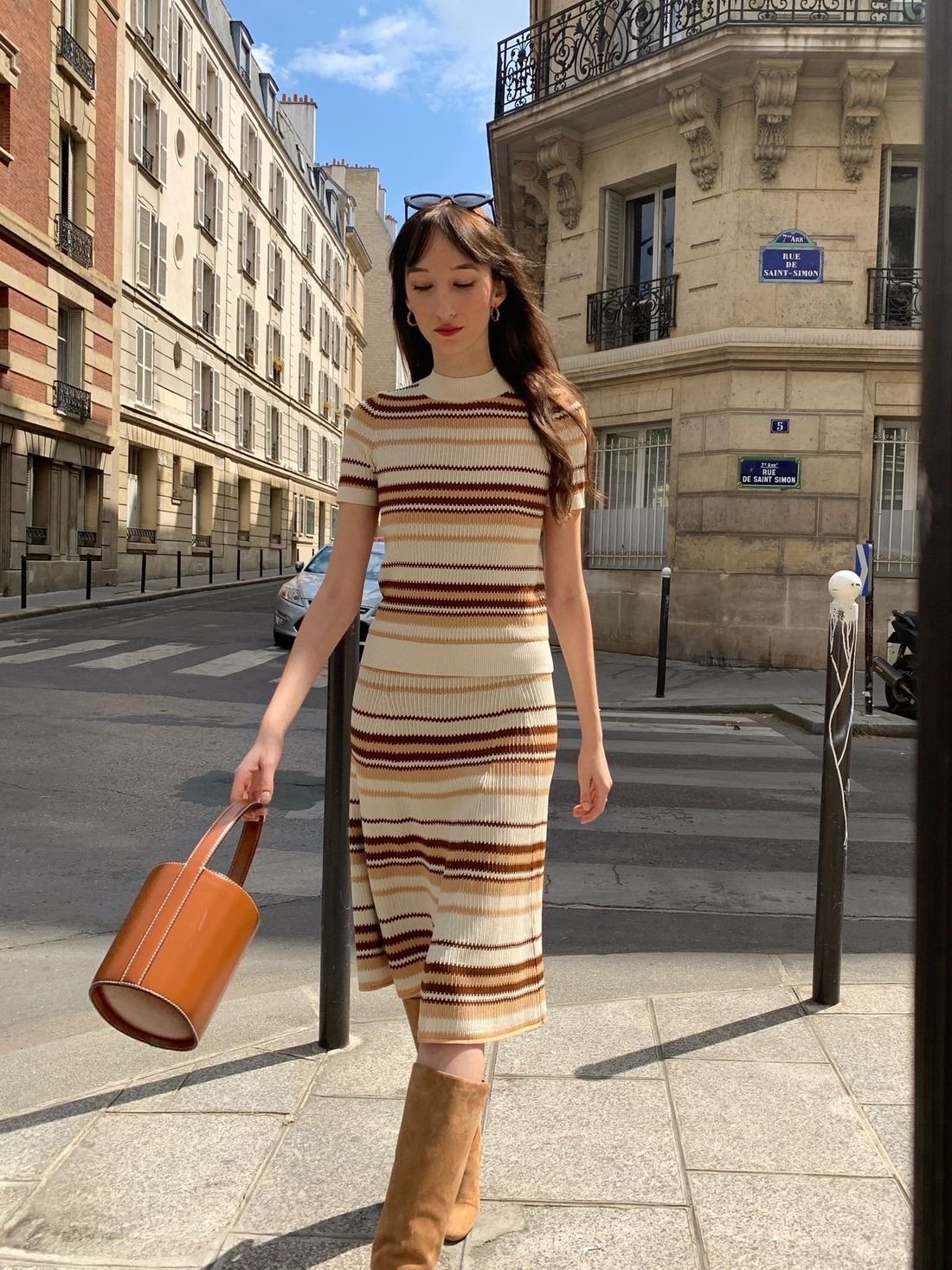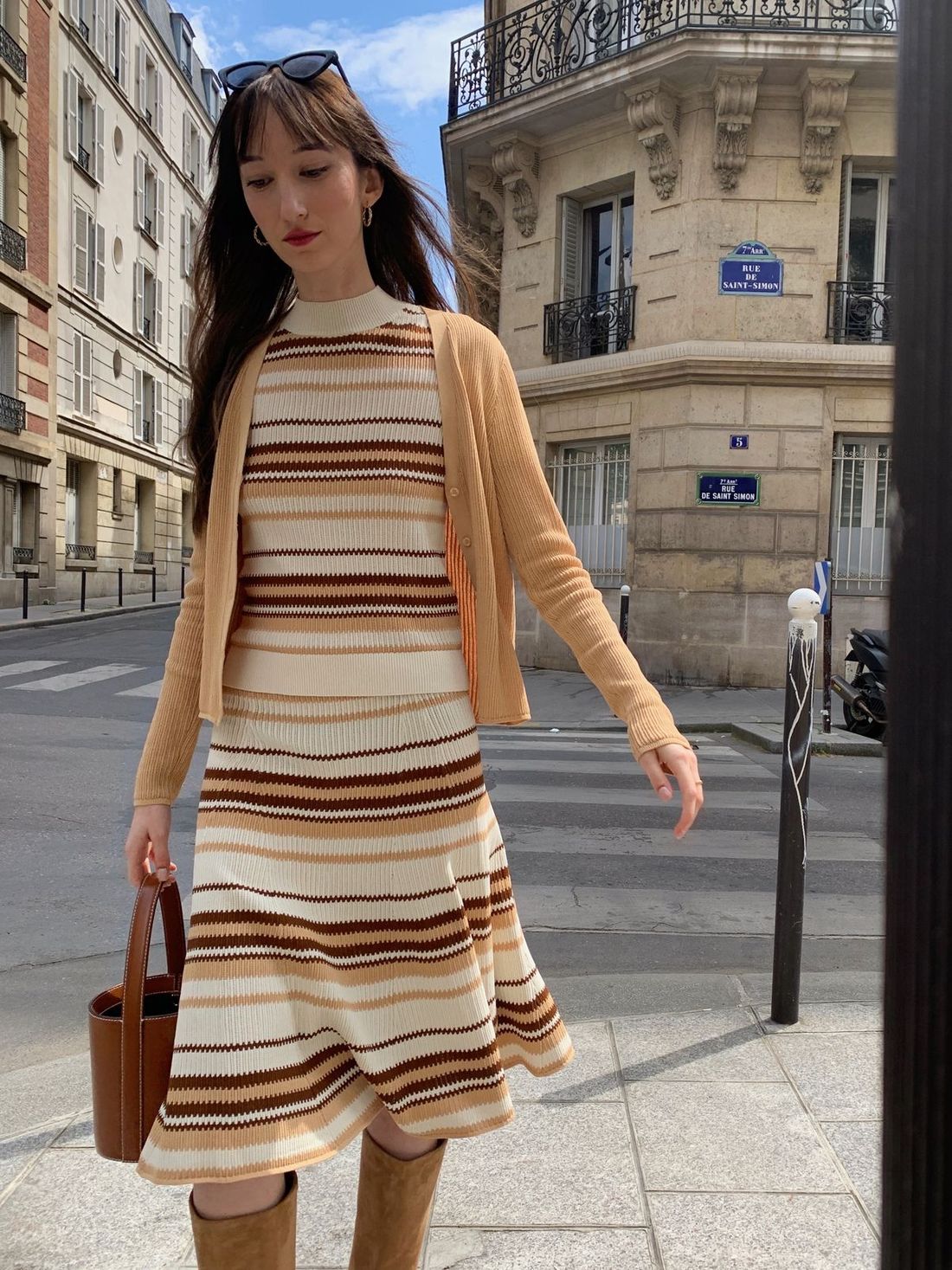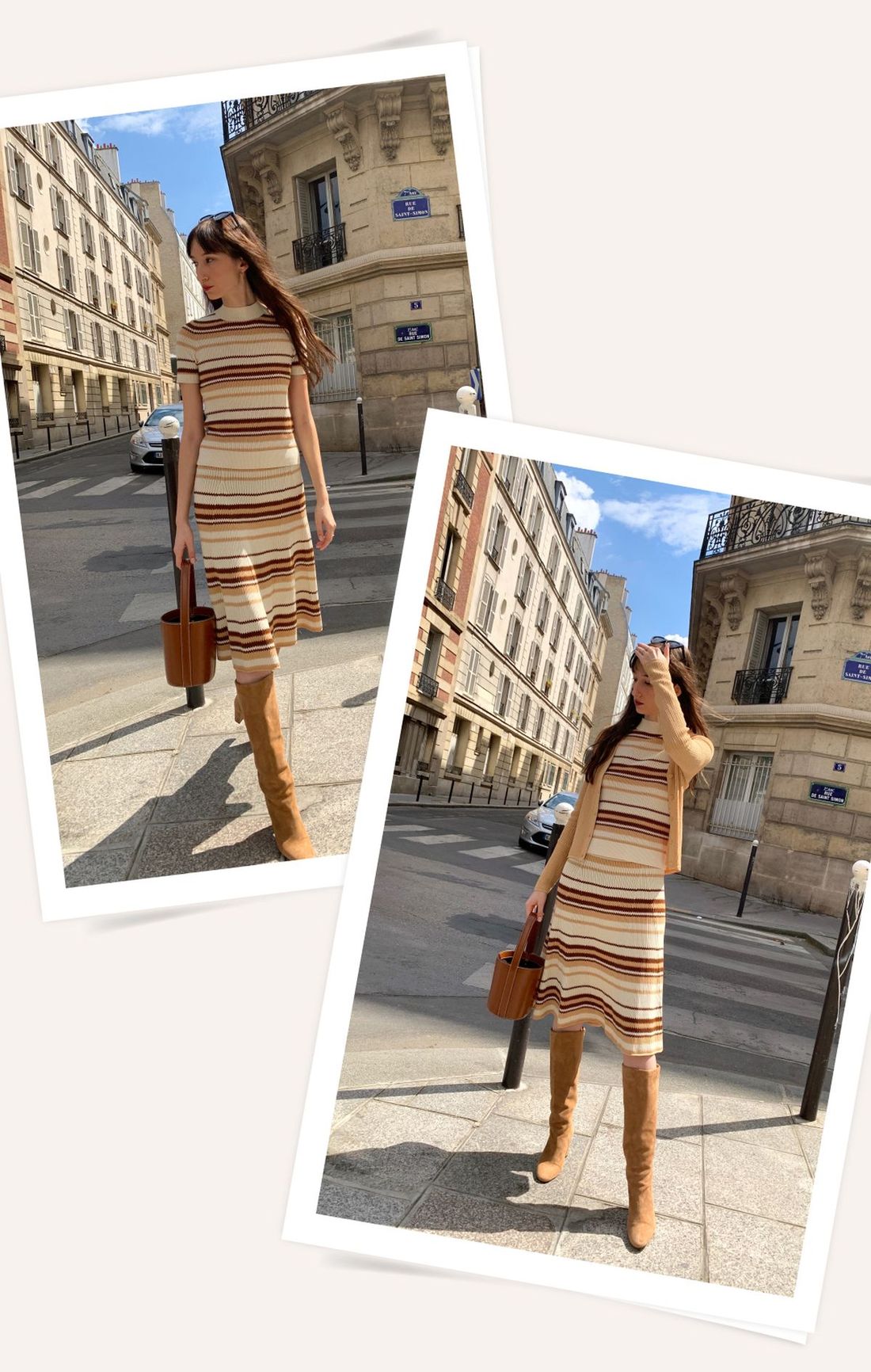 Remember when the 70s came "back" a couple years ago? Well some people have moved on to the 90s, but personally, I'm sticking with the seventies!
I just love the vintage 1970s style which is why I was immediately drawn to this Samsoe & Samsoe top and midi skirt – it makes for the perfect retro outfit! The thick brown and beige stripes remind me of something Missoni would design.
If you haven't heard of it, Samsoe & Samsoe is a brand from Copenhagen. The brand makes really easy going, beautiful pieces that work well with French style looks.
I paired the outfit with a solid beige Samsoe & Samsoe cardigan (can we take a minute to appreciate the super long sleeves on this cardi?!), Jonak knee-high boots, and my trusty Staud Bissett bucket bag!
You can shop my look here: