Ever wondered how French girls do their nails? First off, I have to say that the 'French manicure' isn't very popular at all here in France! Rather, clear polish or a simple solid color is the norm for Parisians.
French Girl Nail Colors
Here are the nail colors I see most often in Paris:
Neutral (Beige, Pale Pink, Clear)
Cherry Red
Wine Red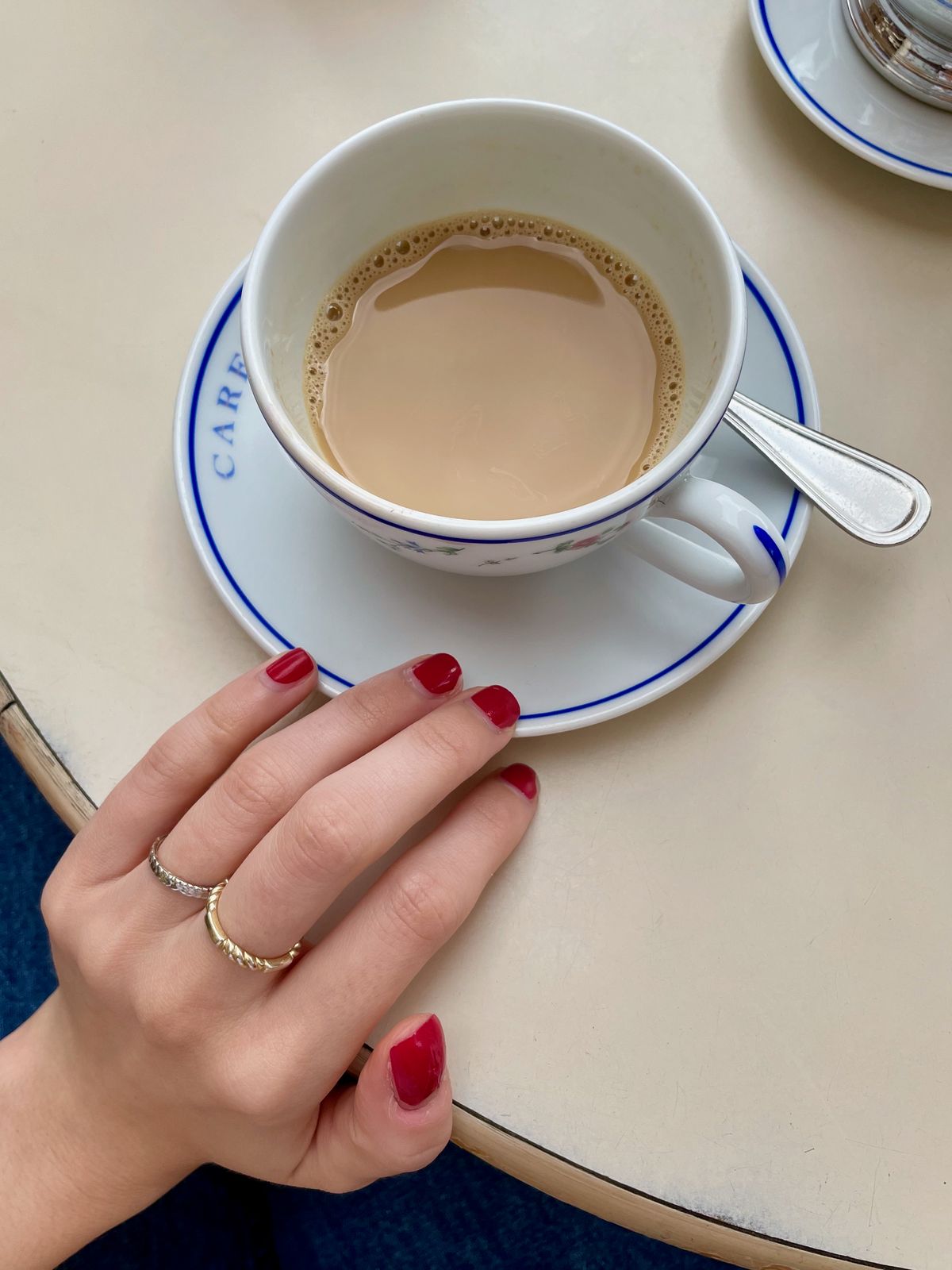 No One Wears a French Manicure
The French manicure – that style of nails where a light pink coat is finished off with white polish at the tips of the nails – actually comes from Hollywood!
It has nothing to do with France and wasn't even created by a French national. In reality, it was American beauty supplier Jeff Pink who created this iconic nail style in 1975 after movie producers complained that changing the nail polish of each actress to match her wardrobe in between scenes was too time-consuming. Pink created a nail polish style that suited many different outfits that actresses would wear on set – a nude base with white tips. The French manicure was born in Hollywood!
Do French Girls Get Their Nails Done?
Yes! There are many different nail salons in Paris where you can get a professional manicure. The semi-permanent nail treatment has become even more popular these days as it lasts much longer than a standard manicure.
The best Paris nail salons include Gloss Up (Paris 3) and Salon La Ritournelle (Paris 5).
Nail Polish Brands
The main luxury nail polish brands are Chanel and Dior. You can also buy nail polish from Givenchy and YSL but they have limited colors in my experience.
A few contemporary French nail polish brands to keep an eye on are Nailmatic and Manucurist.