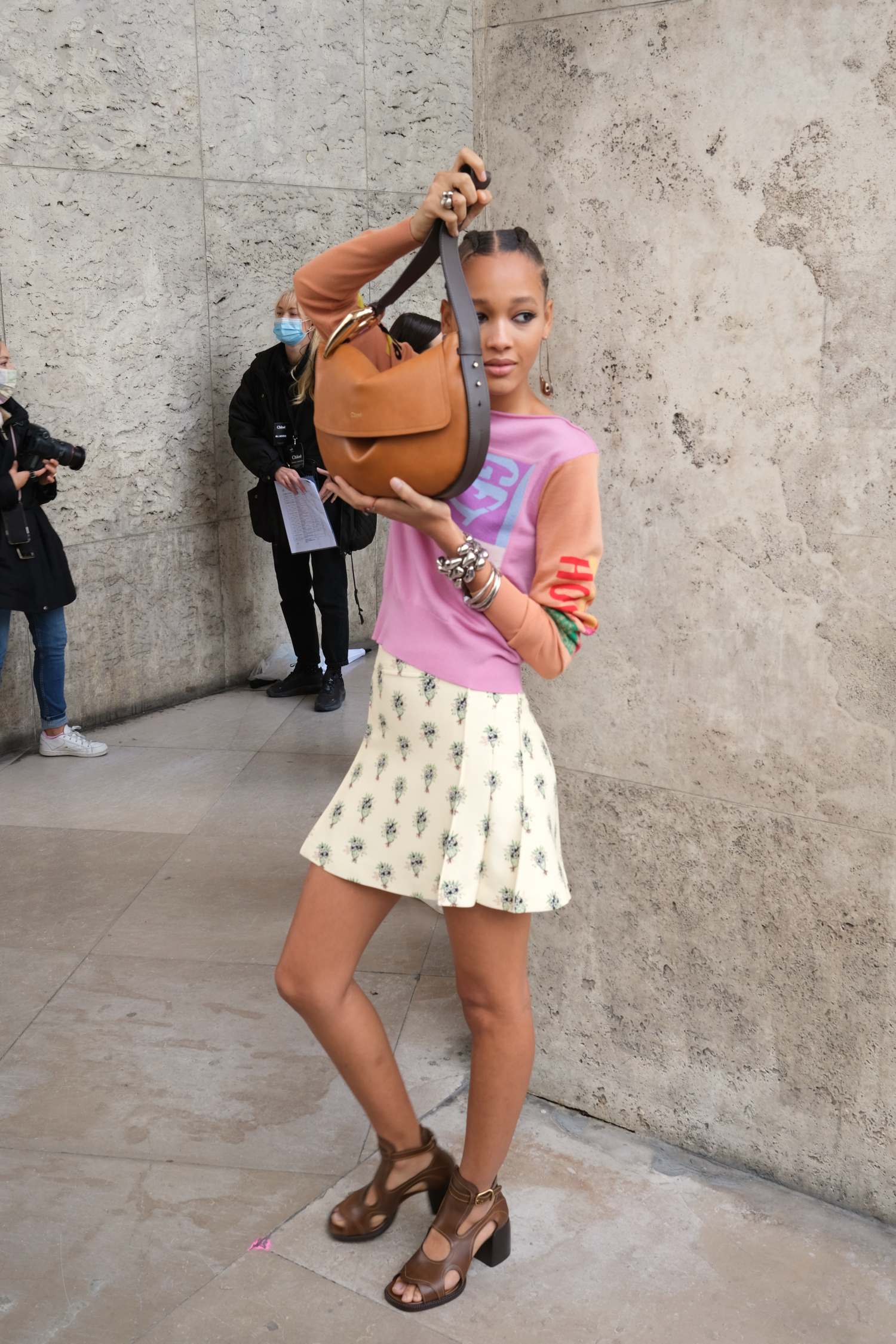 I went to the Palais de Tokyo yesterday to do some street style spotting ahead of the Chloé Spring Summer 2021 show and test out my new camera. It was my very first time shooting outside a fashion show and let me tell you: it's way tougher than it looks! You have to fight with 20 other photographers to "get the shot" especially when someone important arrives to the show.
I'm used to being the only photographer shooting my subject, but this was a totally different experience. Furthermore, I was asked to pose for some photos as well by several photographers, making the experience of putting my camera away and then taking it back out quite awkward!
What I liked about shooting street style at a fashion show what how open people are to having their photo taken. Many people are there because they want their photo taken so you don't have to worry about someone saying no! That being said, it is quite a hectic environment, which I'm not used to when I do one-on-one shoots for my FGD interviews!
In any case, the magic and the energy at a fashion show is something I'll always be excited for. I have dreamed of fashion since I was a kid, so to be surrounded by other people who appreciate it as much as I do always makes me happy!
Here is a shot of model Sculy Mejia as she waits to walk the runway! She posed for a group of us photographers near the entrance of the Palais de Tokyo wearing a sweater that creative director Natacha Ramsay-Levi designed, inspired by the work of American artist Corita Kent. It was paired with a floral mini skirt and brown leather sandals. Spring is looking bright ahead!