Haute couture is the most luxurious form of fashion you can buy. It is crafted from custom-fitted fabrics of the highest quality and constructed by hand from beginning to end. It's an art form, really, and something I've always enjoyed seeing in person, whether at a museum or in a presentation. I was invited to the Alexis Mabille AW 19 Haute Couture presentation at the Fondation Dosne-Thiers this past July and snapped a few photos for you to see the beautiful sea of dresses crafted by Mabille.
Alexis Mabille is from Lyon and attended the Chambre Syndicale de la Couture Parisienne in the 90s. He actually graduated early because he was that good. After working under Nina Ricci and Ungaro, and finally heading up the accessories department at Dior, he launched his own label in 2005.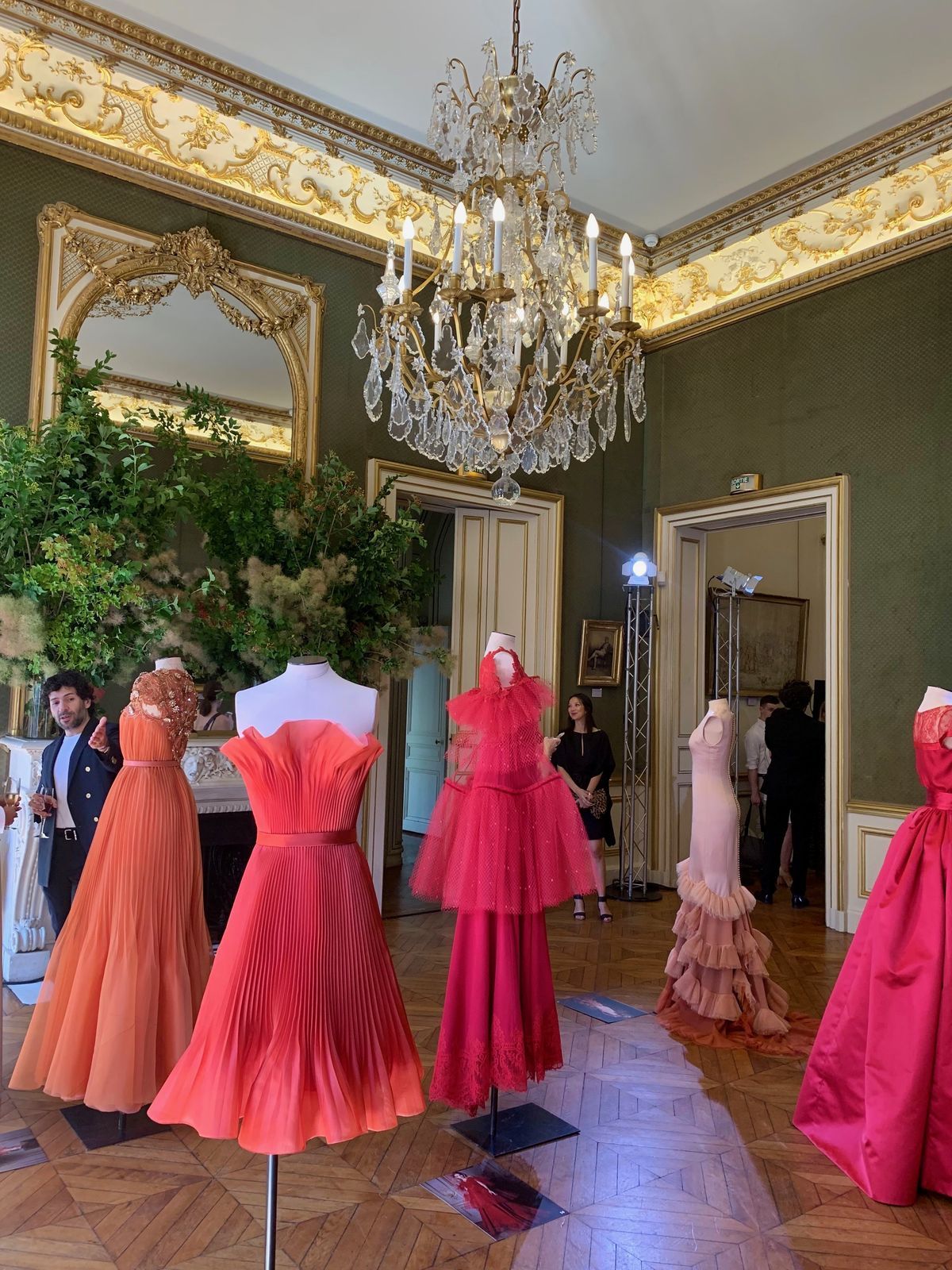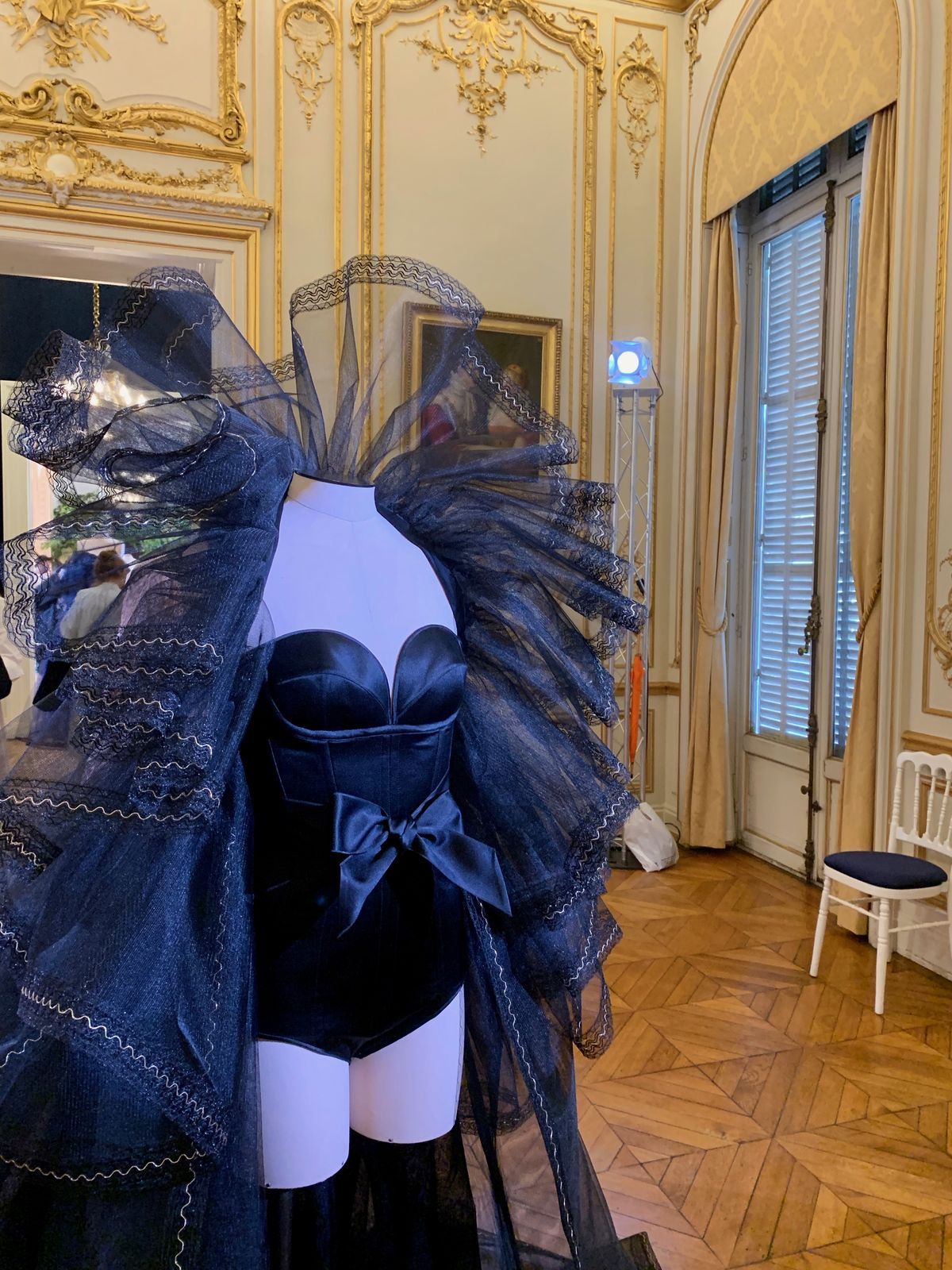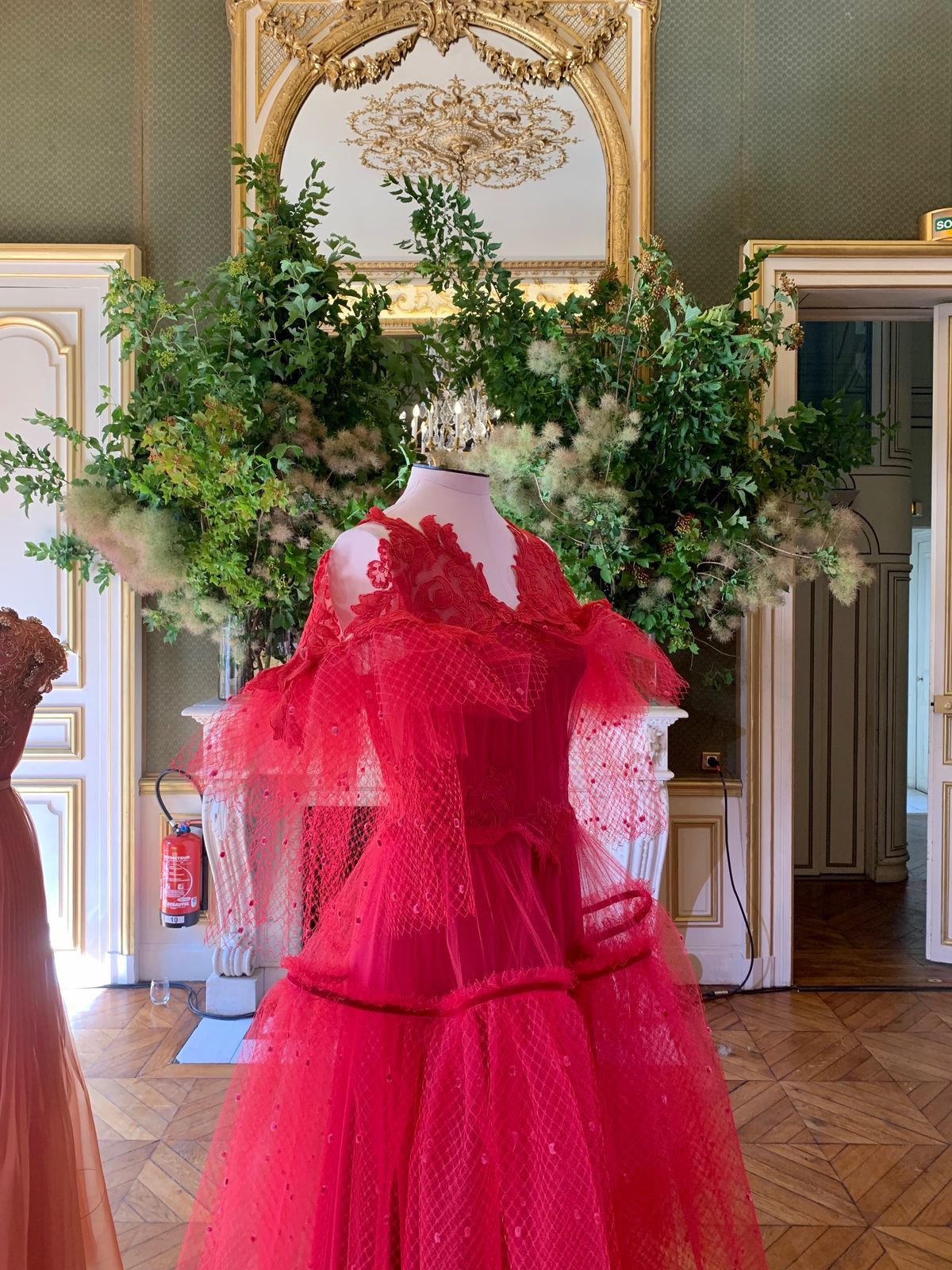 I wasn't quite sure what to wear to the presenation, but I think I ended up pulling off the perfect look! It was the middle of summer and the heat was blazing. I opted for a Figaret button-up shirt, a red vintage YSL silk mini skirt (sourced from Thanx God I'm a VIP), and & Other Stories white sandals.