This past summer, I watched the film Casino (1995) starring Sharon Stone and I noticed in one scene she was wearing an iconic French design – a blue Courrèges Vinyl Jacket and matching mini skirt. I was so happy that I recognized the piece immediately and promised myself I would one day own one for myself.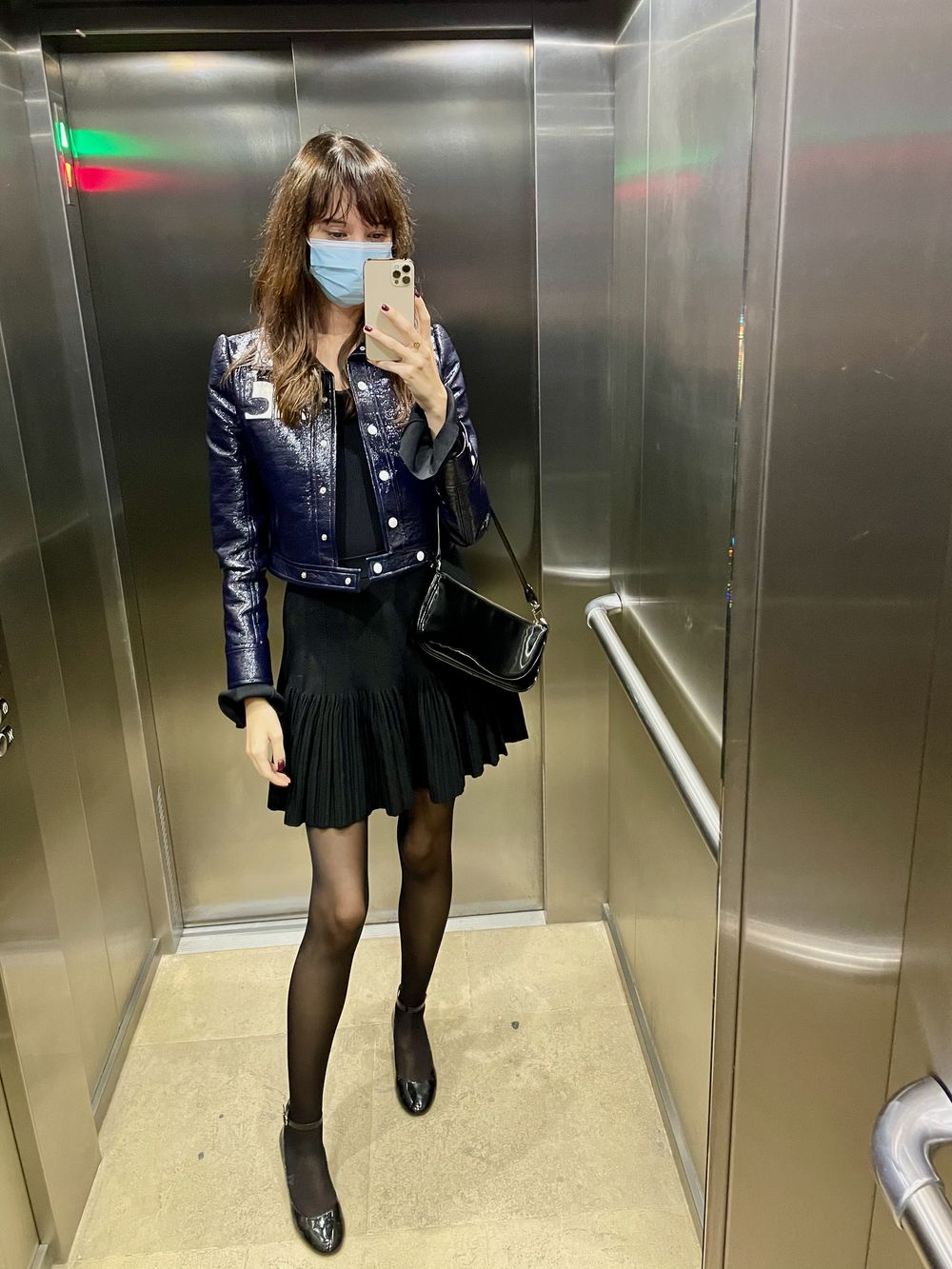 Courrèges Jacket
The original Courrèges vinyl leather jacket was released in 1971, on the cusp of the colorful 1960s aesthetic that currently prevailed. It's a slightly cropped jacket with two side pockets for hands and a button closure. The jacket is lined (I believe the original was not). The "Reeditions" version is cut extremely close to the original. The jacket is intended to be worn open.
This fall I popped into the Courrèges store near my apartment and tried on a few of these iconic Courrèges jackets. The vinyl jackets currently for sale have been reinterpreted for the modern-day, while still honoring the retro design.
For one thing, the "AC" logo on the breast of the jacket has been enlarged.
While I originally intended to buy the black version of this jacket, I ended up falling in love with the navy blue version. Black is pretty overdone and you can find a black jacket anywhere, while blue gives the look a slight pop of color. So I went with navy blue! 
You can buy Courrèges online from Farfetch if you don't live in France, however, the pieces are cheaper when bought in the country.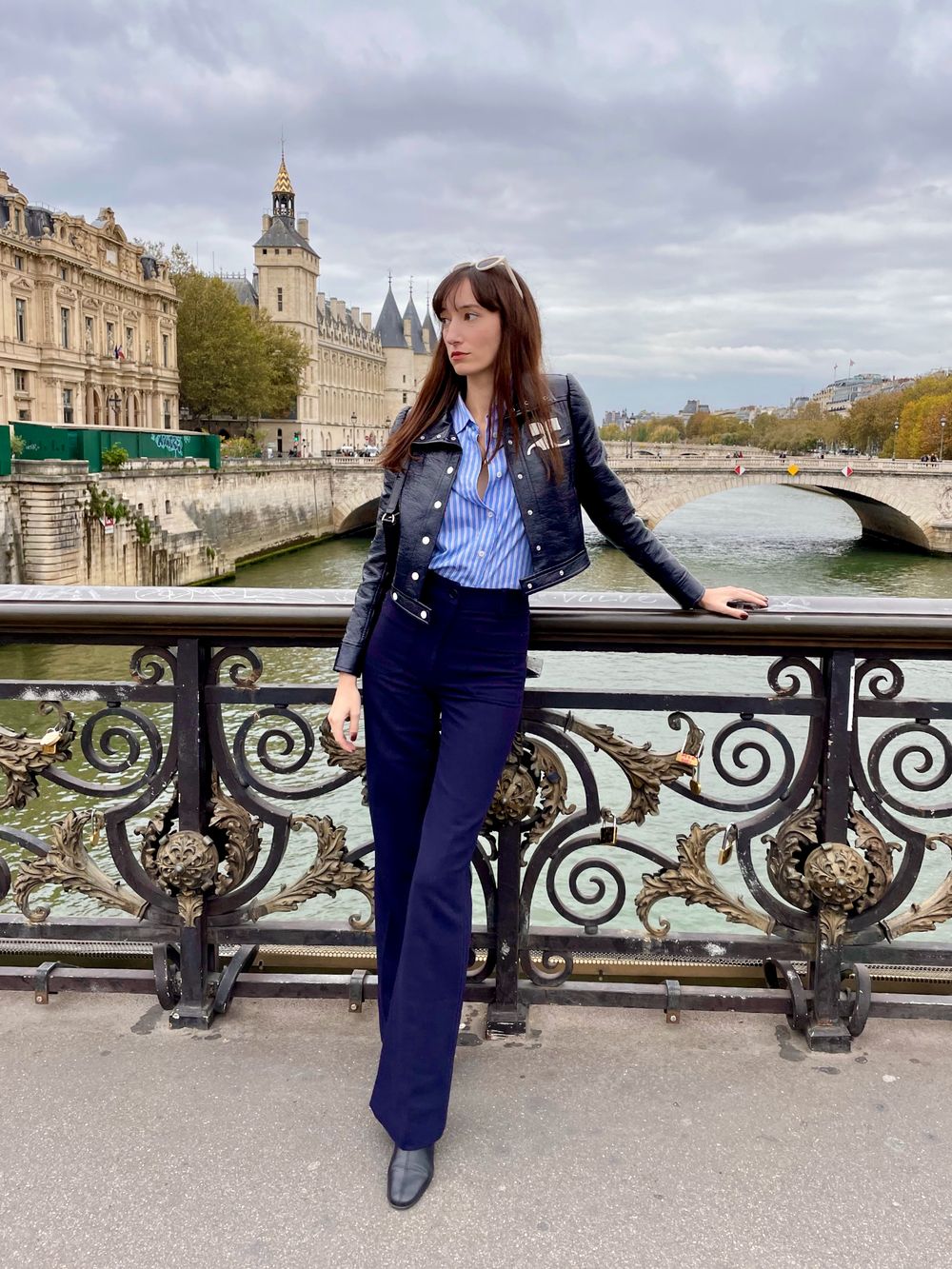 Courrèges Sizing
Courrèges jackets run small. I tried on a size 34, 36, and 38 before settling on the 36. I could have easily gone with the 38, but I wanted my jacket more fitted than not. They are designed for a tight fit, after all.
Courrèges is truly an iconic French fashion brand. Even Emily Cooper wears a vintage purple Courrèges jacket in Saint-Tropez during Season 2 of the hit TV show Emily in Paris.
If you're looking for a unique piece of French fashion to add to your wardrobe, then the ​​Courrèges vinyl jacket is perfect for you!