When building your French girl wardrobe, you'll need just three kinds of French jackets to keep warm when the weather is chilly or you want to cover up a bit. Here are the French style jackets that are necessary for a solid French wardrobe.
French Jackets
These jackets will take you through every moment of life when you need a little coverup. I love jackets because they're short and don't fall far below your waist. That means they're easy to throw on and move around in. Coats tend to weigh you down but jackets make you feel light as a feather! 
Here are the essential jackets for your French girl wardrobe. Each of these jackets has been selected according to the French girl style rules.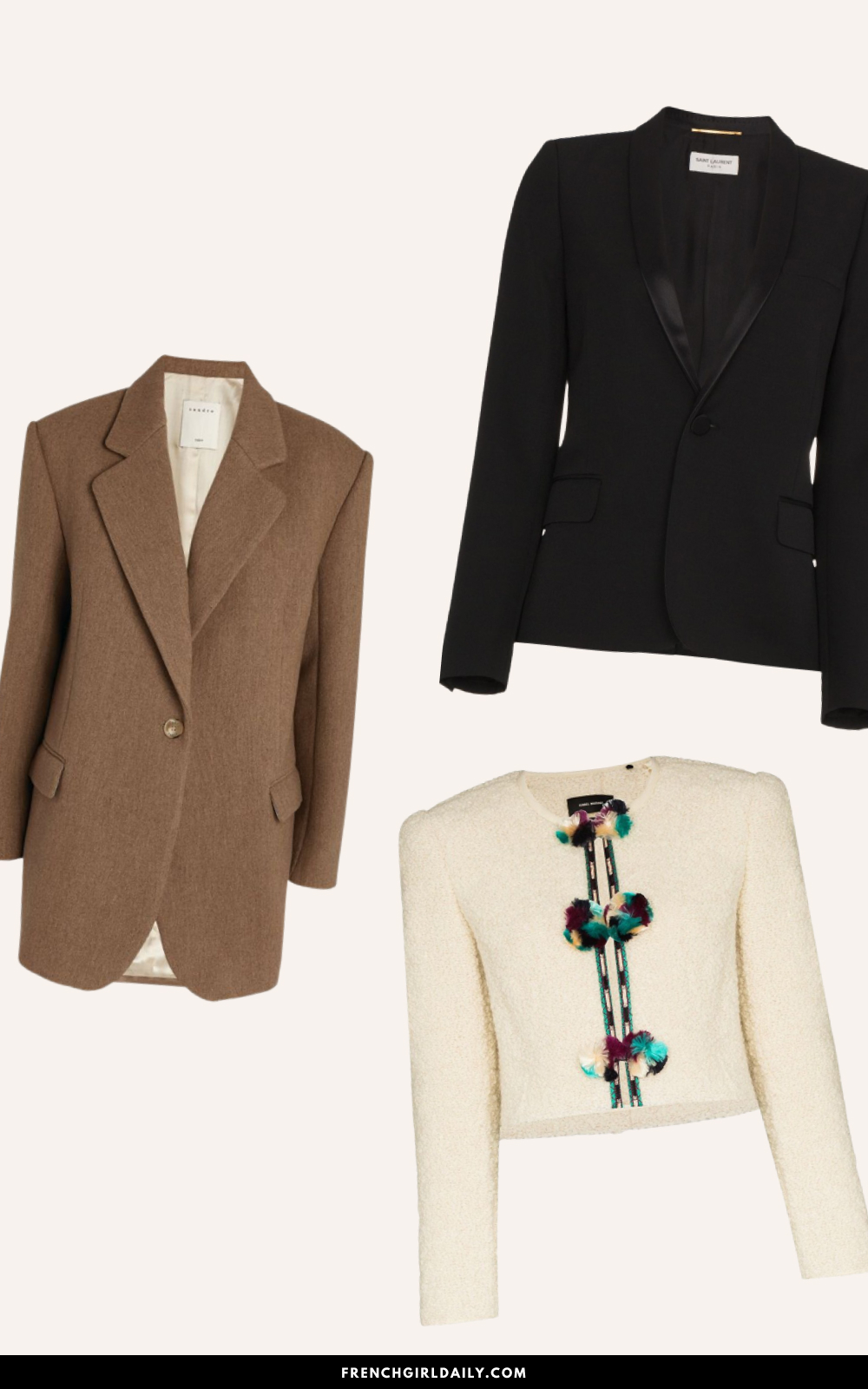 Fall Jacket
Your wardrobe needs at least one good fall jacket for autumn. This could be a camel wool wrap jacket or a plaid blazer for example.
Spring Jacket
A waterproof spring jacket is a great French spring essential. I have a short trench jacket that I use when I don't want to wear my long French trench coat.
Evening Jacket
Lastly, a nice black evening jacket is a must-have for cocktails and nights out! You could go with a classic YSL Le Smoking jacket or a black velvet blazer for example.