Just as the government under Louis XIV took a laissez-faire approach to the French economy, French women take a laid-back approach to their haircare, too.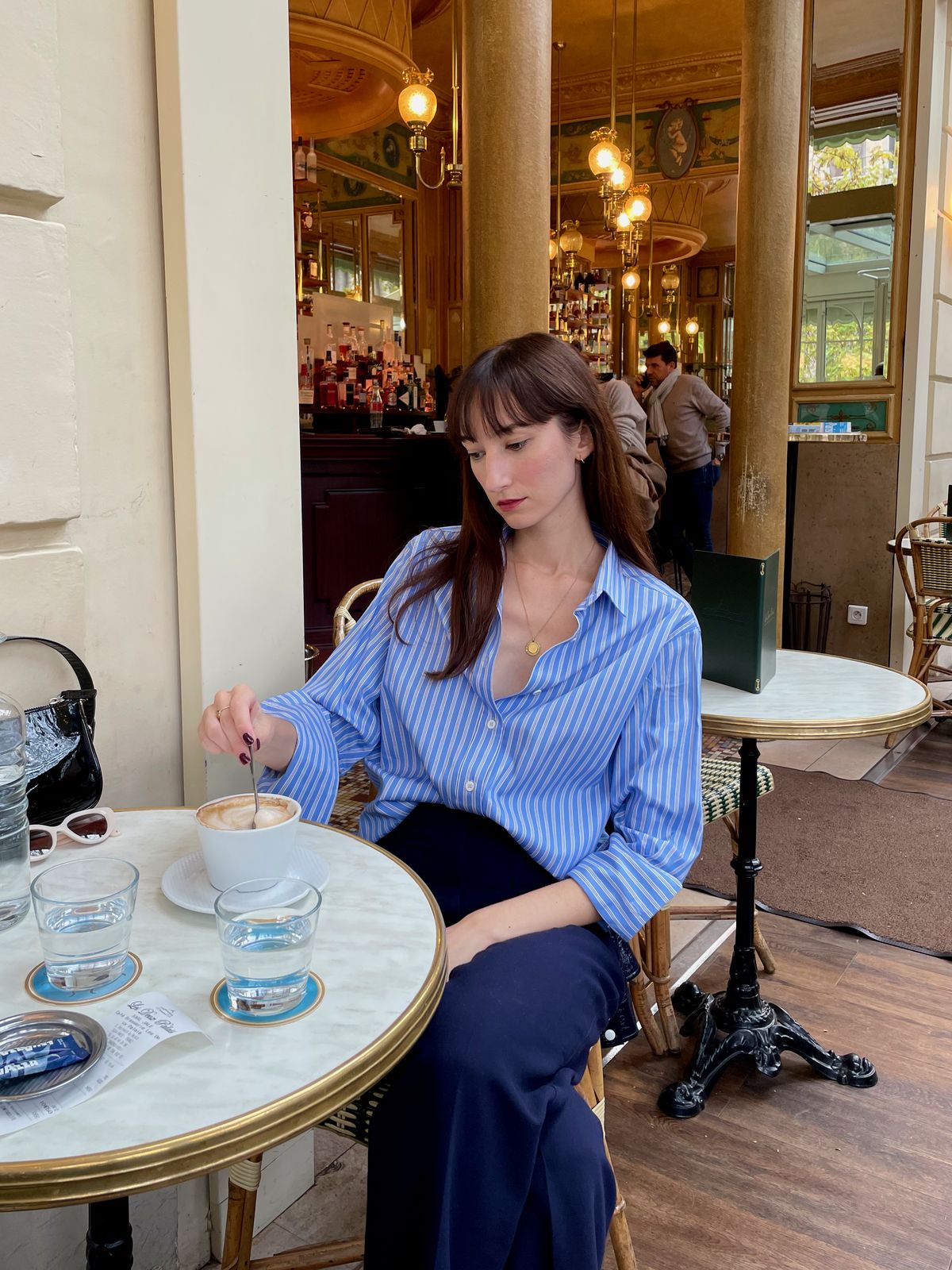 There's something very liberating about letting your hair do its thing. French women use simple yet effective haircare products to keep their hair healthy, but other than that, they leave their hair mostly natural.
I moved to Paris a few years ago and since then, I've stopped using all the harsh products on my hair recommended by American beauty "experts." I've learned that the French approach to haircare involves having a low-maintenance routine but not getting bent out of shape if your hair isn't perfectly tousled all the time.
French Haircare
Here are the best French haircare tips if you want to get French girl hair.
Shampoo
French girls don't shampoo their hair every day but when they do, they use the highest quality shampoo they can afford. There are several luxury haircare brands from France which make shampoos that leave your hair silky soft. Just don't shampoo more than once every other day!
Dry Shampoo
Dry shampoo is a French girl favorite for when hair gets a little too oily. Klorane dry shampoo with oat milk is the number one French dry shampoo adored by French women across the country.
Conditioner
Believe it or not, you can get an amazing French conditioner at an affordable price. The ​​Garnier Ultra Doux Delicatese D'Avoine Conditioner leaves my hair silky smooth.
Leave-In Conditioner
French girls follow up with a good French leave-in conditioner after showering, especially in the winter. The Klorane Nourishing Leave-in Cream with Mango is perfect for this!
Hair Mask
Once a week, French girls apply a hair mask to their hair to make sure it stays super moisturized and soft. The Christophe Robin Regenerating Mask with Rare Prickly Pear Seed Oil is a cult French haircare product that many of my friends in Paris swear by!
Hair Oil
Hair oil is used on the ends of the hair the night before you plan to wash it in the shower. Hair oil hydrates the hair really well, but obviously, it makes it appear oily. That's why it should be used sparingly at home, several hours before you plan to wash it out. The Kérastase Elixir Ultime Oil Serum is a luxury French haircare oil Parisians adore.
Scalp Scrub
The best French scalp scrub is the Christophe Robin Cleansing Purifying Scrub with Sea Salt!
Color Treated Hair Products
French haircare brands make some of the world's best color-treated hair products. From shampoo to conditioner, there are several amazing color-treated hair products designed to keep your hair color as intense as possible for longer.
Non-Toxic Products
French women prioritize using non-toxic hair products. They value clean, natural beauty brands and avoid chemical-filled hair care products like the plague. Lazartigue is a French clean haircare brand to use if you want to practice all-natural haircare.
Regular Cuts
Getting regular cuts is an important part of the French haircare routine. After all, if you remove the split ends regularly, your hair will grow thicker and stronger over time!
Let Hair Air Dry
Lastly, many French girls let their hair air dry in the morning. Hairdryers can be particularly damaging to the hair as they tend to remove too much moisture from the hair. Letting the hair air dry is ideal if you have the time in the morning!
I hope these French haircare tips gave you some insight into how French girls care from their hair!