Let's talk about French girl loungewear. I have to say, 'French loungewear' isn't an article I imagined myself writing at all. But in these times, a lot of you have been wondering what Parisians are wearing during the confinement and what the best French loungewear ideas are. 
Sure, the French love to lounge just as much as any culture. But as soon as you add the word "wear" to that word, you change its meaning entirely!
Loungewear isn't exactly synonymous with the French lifestyle.
Parisians wouldn't dare head to the grocery store in leggings and sneakers the way that Americans do – so does that mean they wouldn't ever wear loungewear at home either? 
Thankfully, the answer is no!
Modern Parisians love their loungewear just like Americans do – even if there are fewer brands that offer it.
In an effort to stay sane, I managed to get through my first lockdown in Paris without a dedicated "loungewear" outfit. However, the second time around, I decided I needed to get one.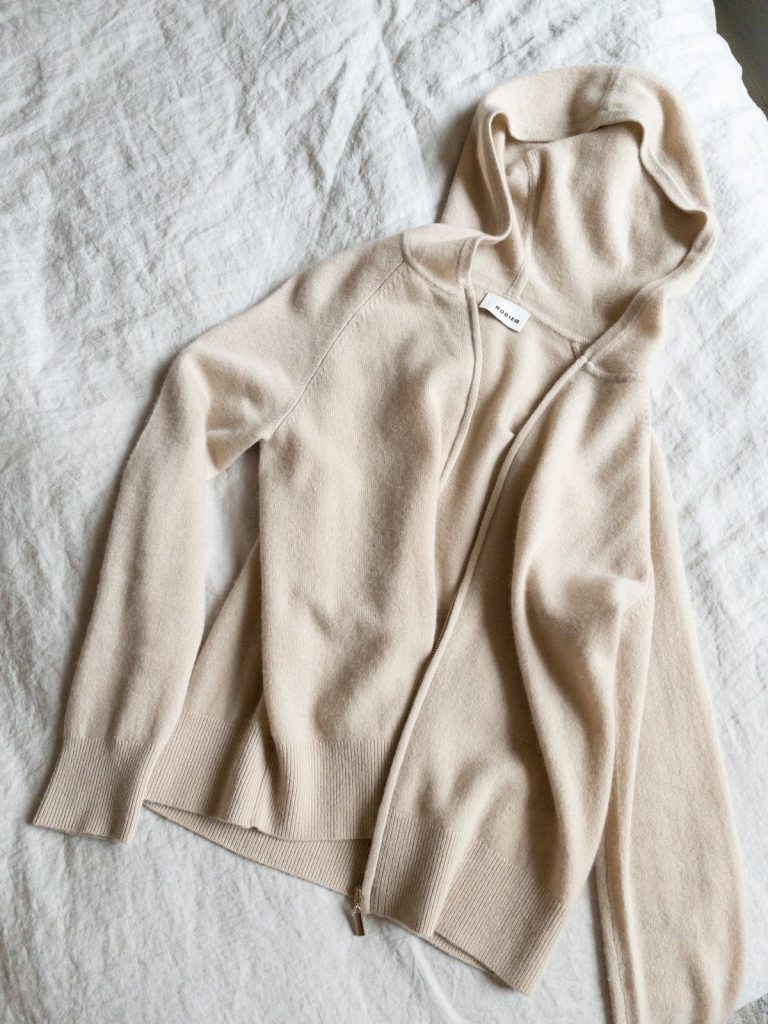 So I recently bought a cashmere loungewear set from Rodier, a French knitwear brand.
It consists of a straight leg drawstring pant and a zip-up hoodie. It's 100% cashmere and comes in a beautiful creamy beige color.
I got both on sale so they cost me around $300 total. Not bad for 100% cashmere!
I also got a simple pyjama set from H&M which isn't really loungewear but feels more like a tracksuit or jogging set.
Here are a few more French loungewear ideas that don't sacrifice French girl style.
French Loungewear
Here are the best French loungewear brands to know:
American Loungewear
Americans love their loungewear and I'm sure you could find some French chic loungewear from these companies!
European Loungewear
These European loungewear companies are great for getting chic French style at home.
Affordable Loungewear
For affordable loungewear I typically go with H&M but if you are in France, you can also find great pieces from La Redoute or Monoprix!
Where do you shop for loungewear?