Have you noticed all the old money and quiet luxury style trends popping up on your TikTok feed? Maybe it's just me but I love this aesthetic! It's so refreshing to see a return to simple, timeless style.
I came across the Reformation Ezra dress, a 100% cotton, crewneck pleated cream dress, and couldn't help but think of this style. You can't tell from the photos, but this dress is actually made of a very thick cotton material, making it perfect for a late spring day in Paris when it's not too hot and not too cold.
I hope you like this look!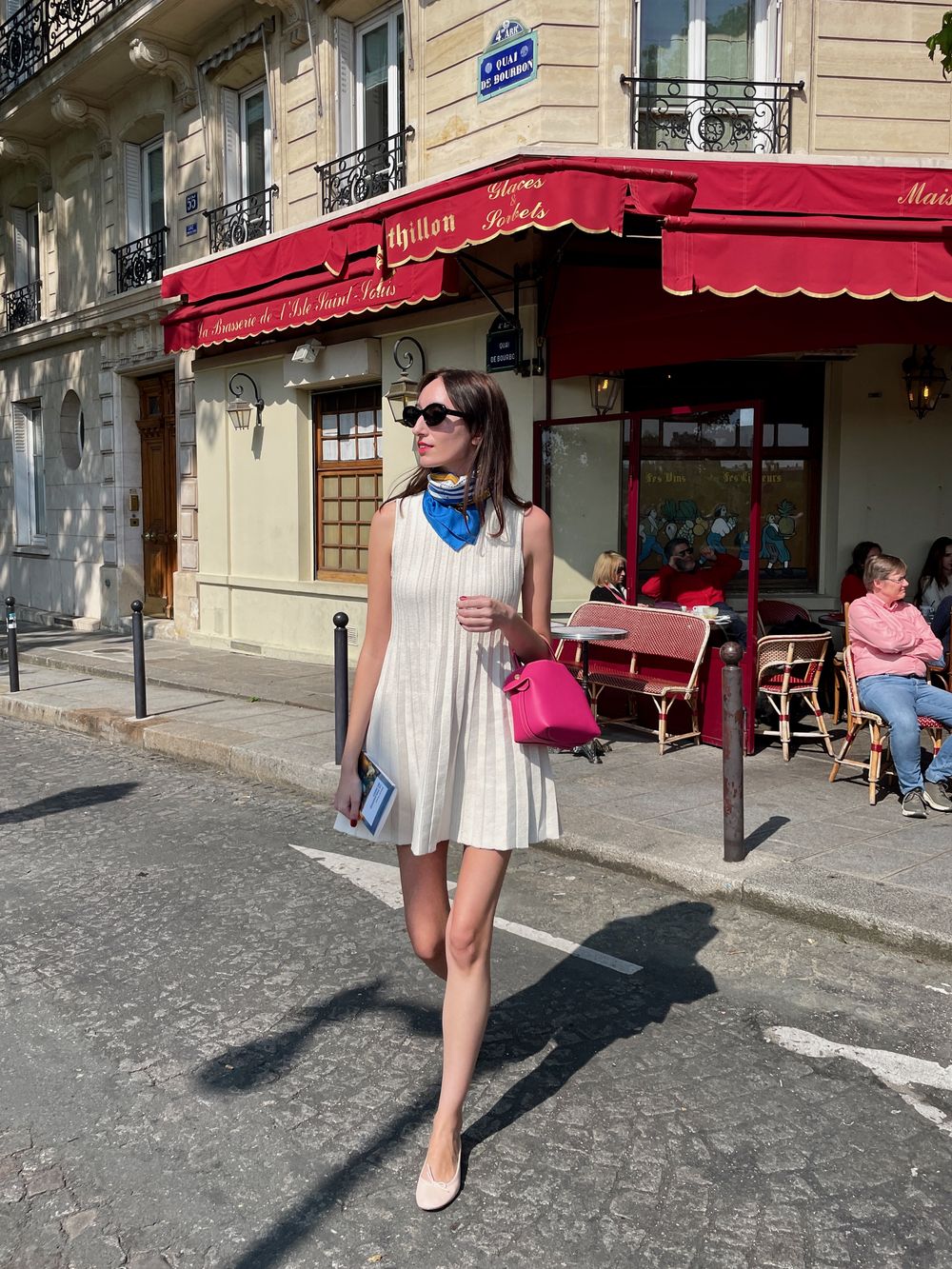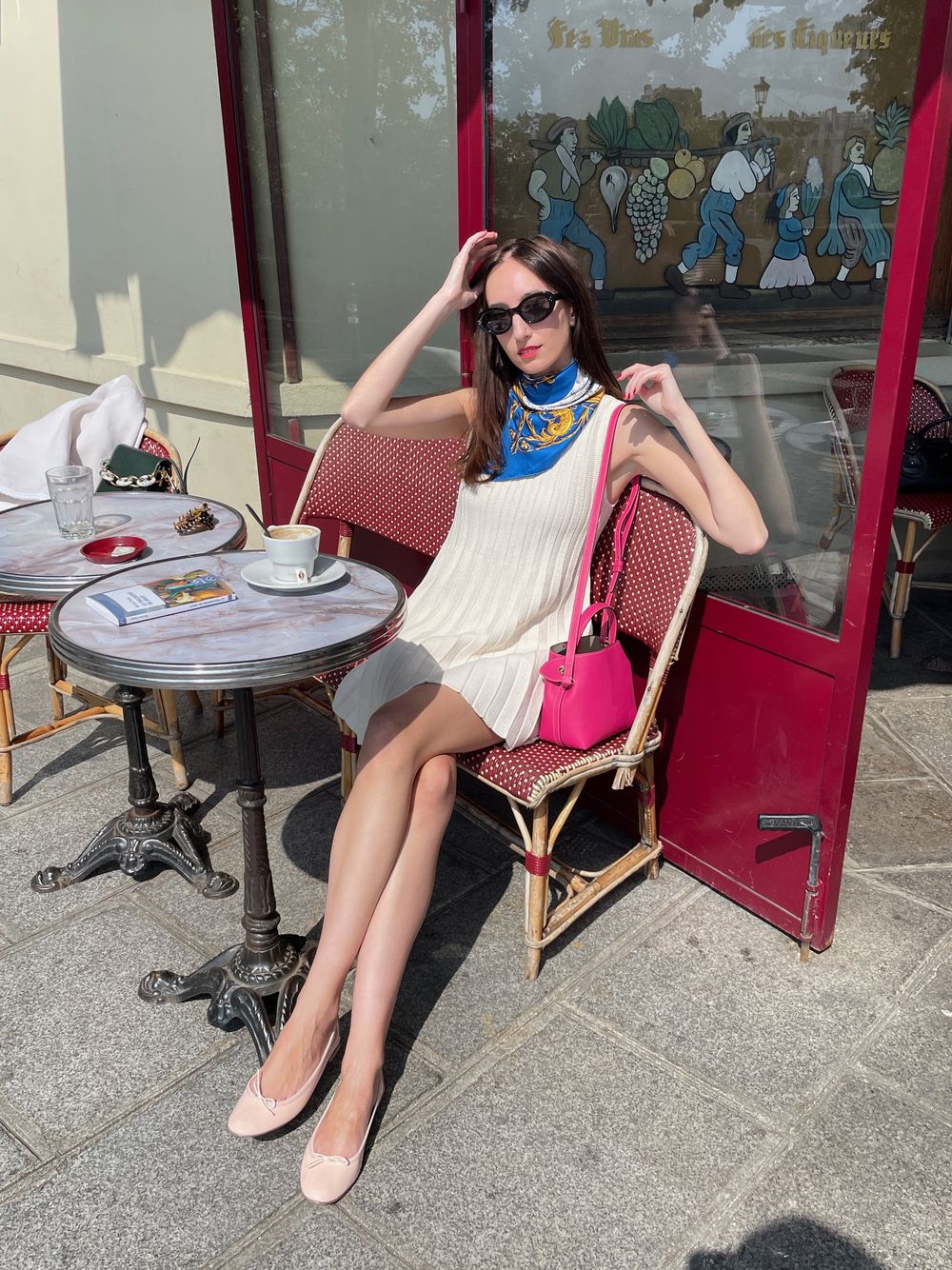 I'm wearing a Reformation dress, Repetto ballet flats, an Hermès scarf, and Celine cat-eye sunglasses.