Good morning from Paris! I'm so excited to start a new series on the blog called "Un café avec…" where I will feature different creative and inspiring women who live in France!
First up is my friend Rachelle Cunningham, a talented artist who lives and works in the heart of Le Marais in Paris, France. With her long strawberry blonde, red hair, Rachelle certainly stands out on the streets of Paris and I hope this article will give you a little bit of insight into her personal style.
Rachelle shares a mix of her everyday style and artwork on her Instagram account: @rachellecunning
I met up with Rachelle at the adorable Café Crème in the Haut Marais neighborhood of Paris to take some photos and chat all things style, beauty, art, and Paris!
Un Café avec Rachelle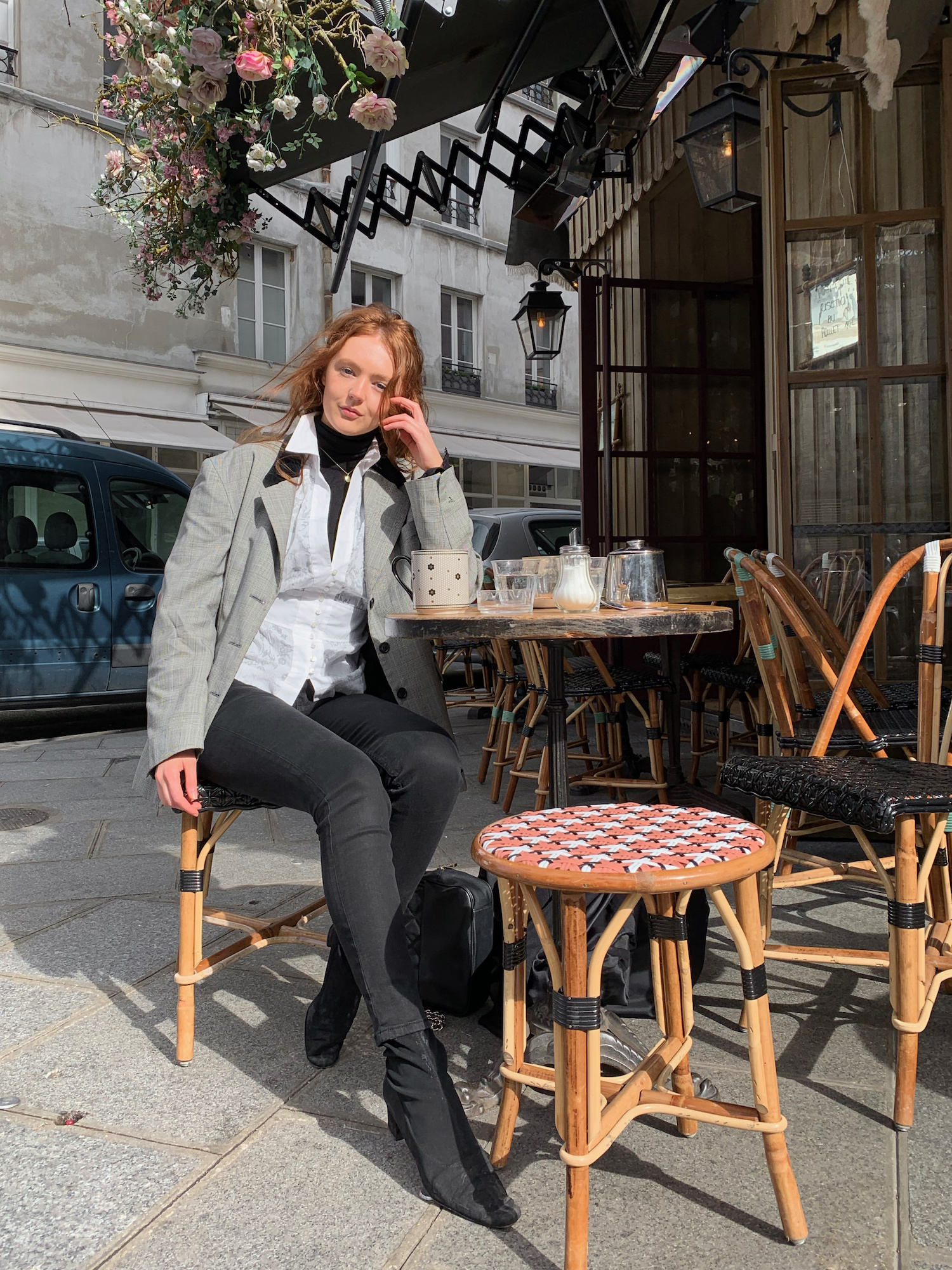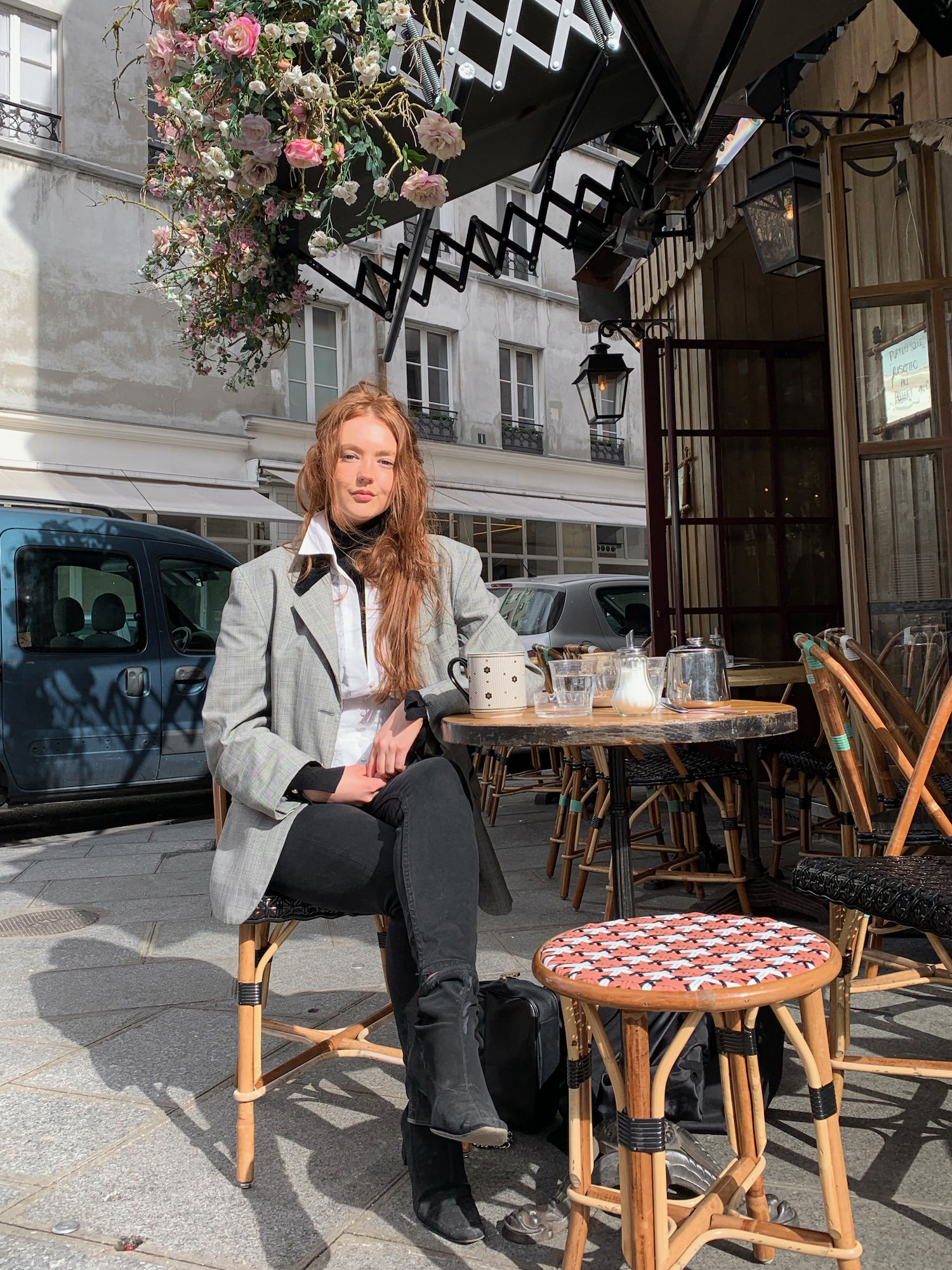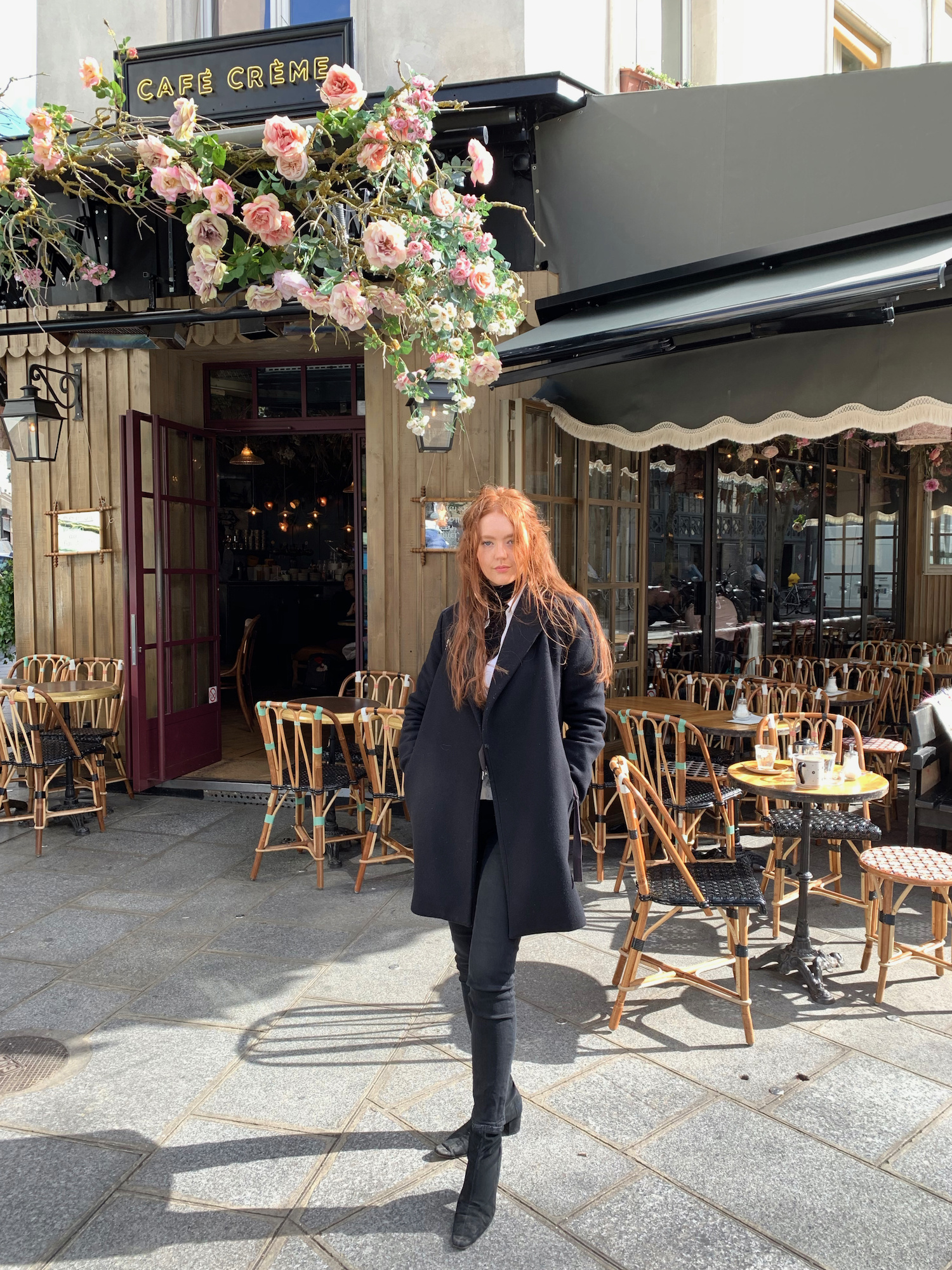 Tell me about what you're wearing!
The basics: a black turtleneck and black jeans with a little heeled boot! I put them together with this beautiful white vintage corseted shirt I bought in a little market in Aix-en-Provence, and this stunning French blazer with a velvet trim gifted to me by Gavroche Vintage.
How would you describe your style?
This is a hard one. If I could, I would dress like a woman in a Botticelli painting everyday, but I can't stroll around Paris in those nymph-like corseted robes! My style is evolving and I really want to explore more the line between costume and fashion, so I hope my style will evolve within that idea. But anything I wear, I like to have a little artistic element and effortless appearance!
What are your wardrobe essentials?
A black turtleneck! Haha. A pair of vintage earrings, an oversized blazer, a leather jacket.
What about your beauty essentials?
Mascara! And Blush, a little bit on the cheeks and on the tip of the nose does wonders.
Any style tips for people just getting started with the "French style"?
There is an art to achieving that effortless look, thats why I think many people are fascinated by the "French style". Don't think too much, and don't overcomplicate it. The Parisienne woman isn't thriving to be perfect. She embraces what makes her unique and plays with it.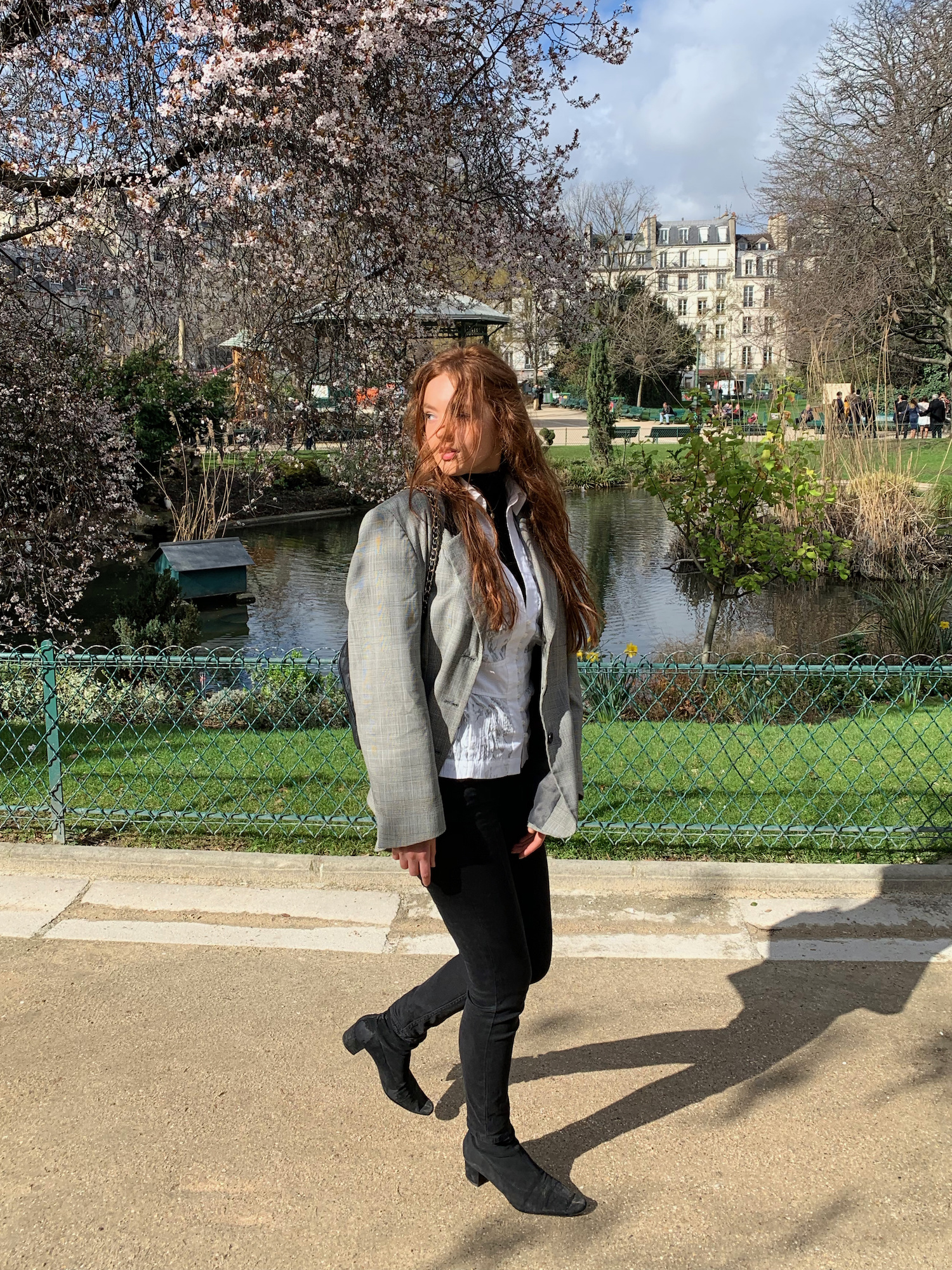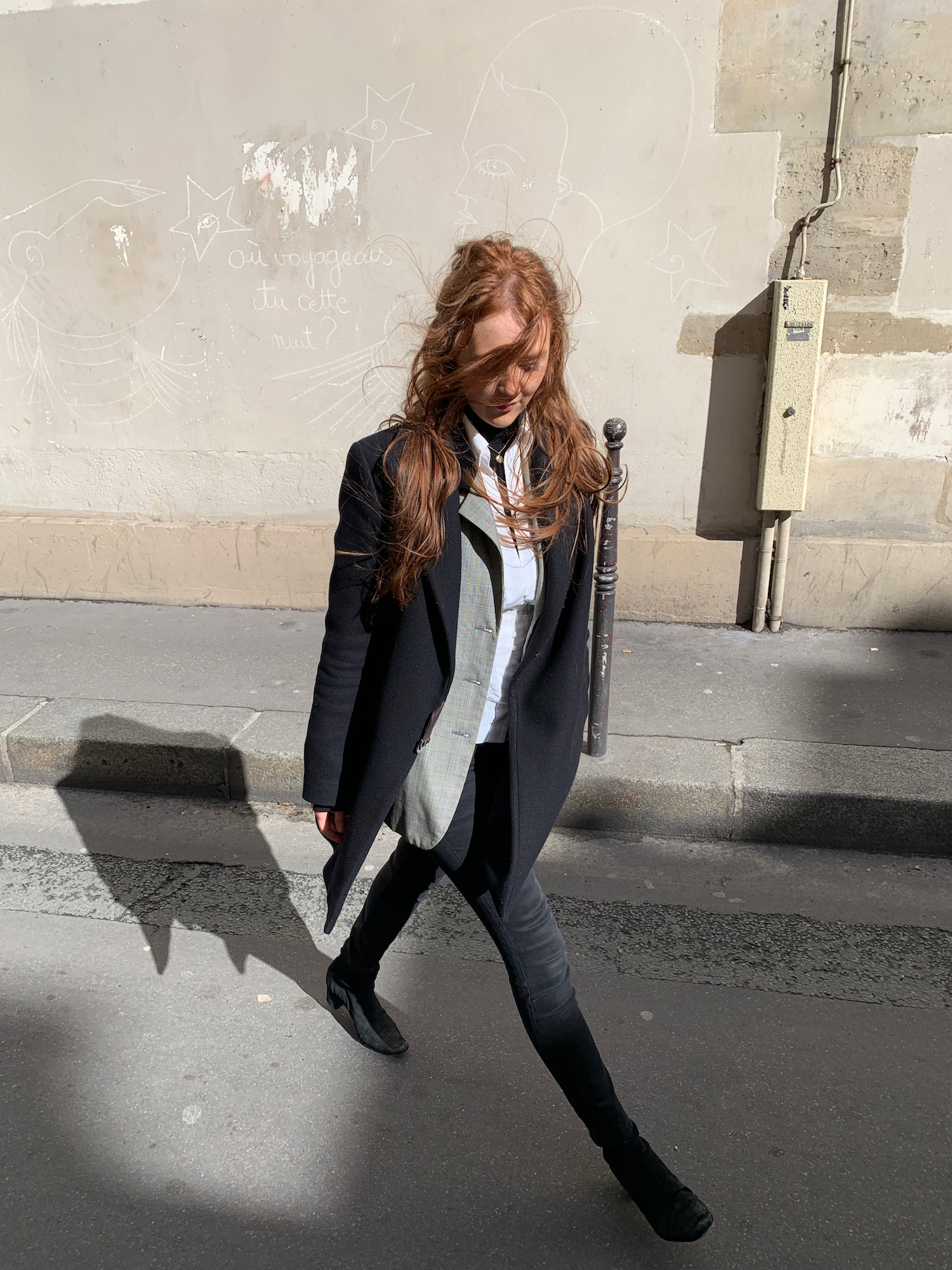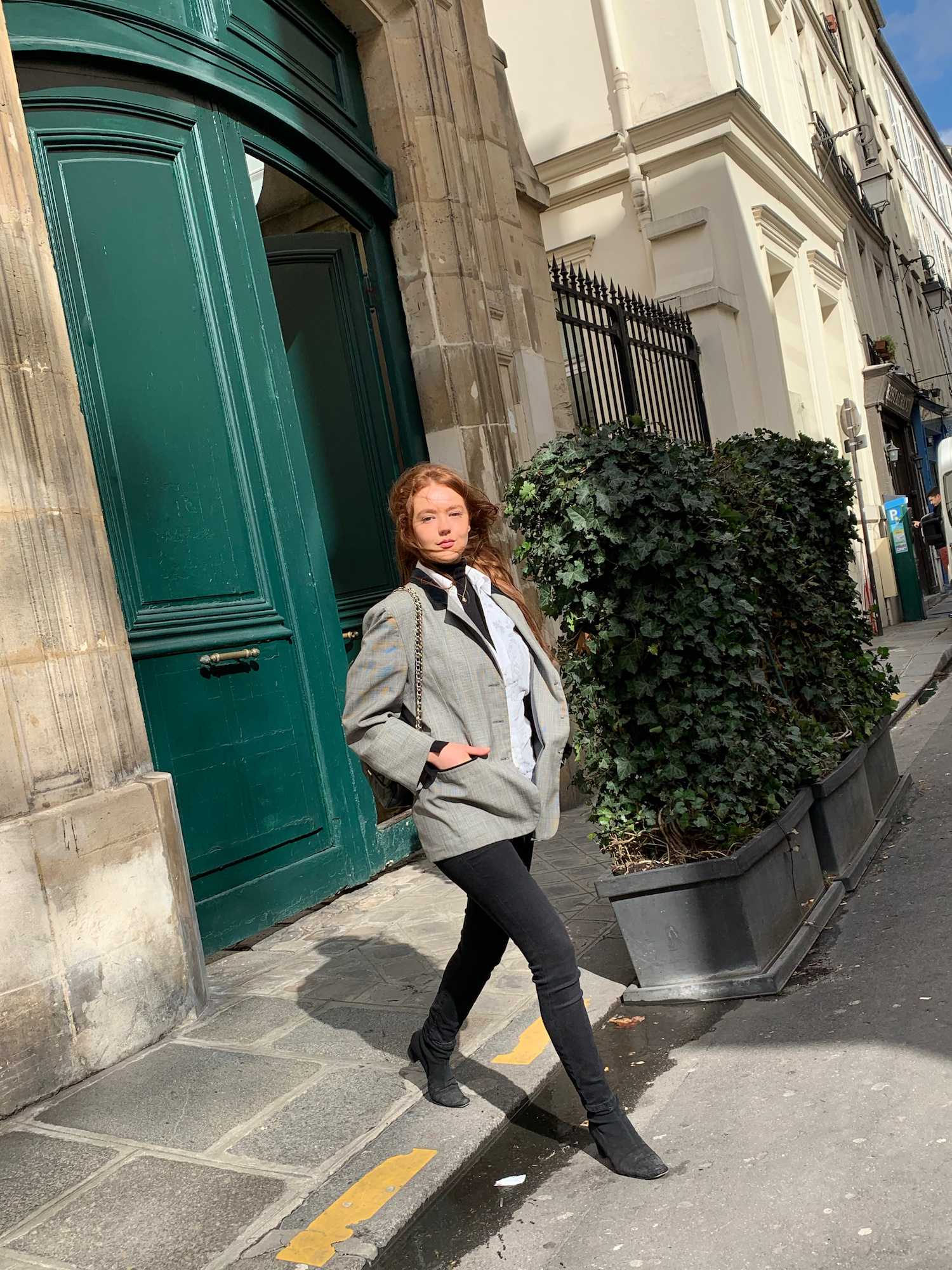 How did you end up in Paris?
My parents brought me to Paris when I was little and I really was amazed! In high school I ended up doing the International Baccalaureate and took higher level art where I won best art student two years running. I realized then when I was 15 that being in the arts was what I wanted to do. I applied to art school all over the world! I got accepted into Les Beaux Arts, Parsons School of Design, and Central Saint Martins. I decided to go to Parsons Paris. So at 17, I packed up my bags and came to Paris and I've always found my way back here.
Does Paris influence your art, and if so, how?
Yes! I get inspired all the time in this city, how could you not? The setting acts as a backdrop for all my illustrations. The people, the style, the galleries, the stories, the fashion, the little roads, even the street musician playing "La Vie en Rose," it all creates this wonderful universe that inspires very much what I draw as well as paint.
Where is your favorite place to shop in Paris?
In the vintage shops around the Marais area.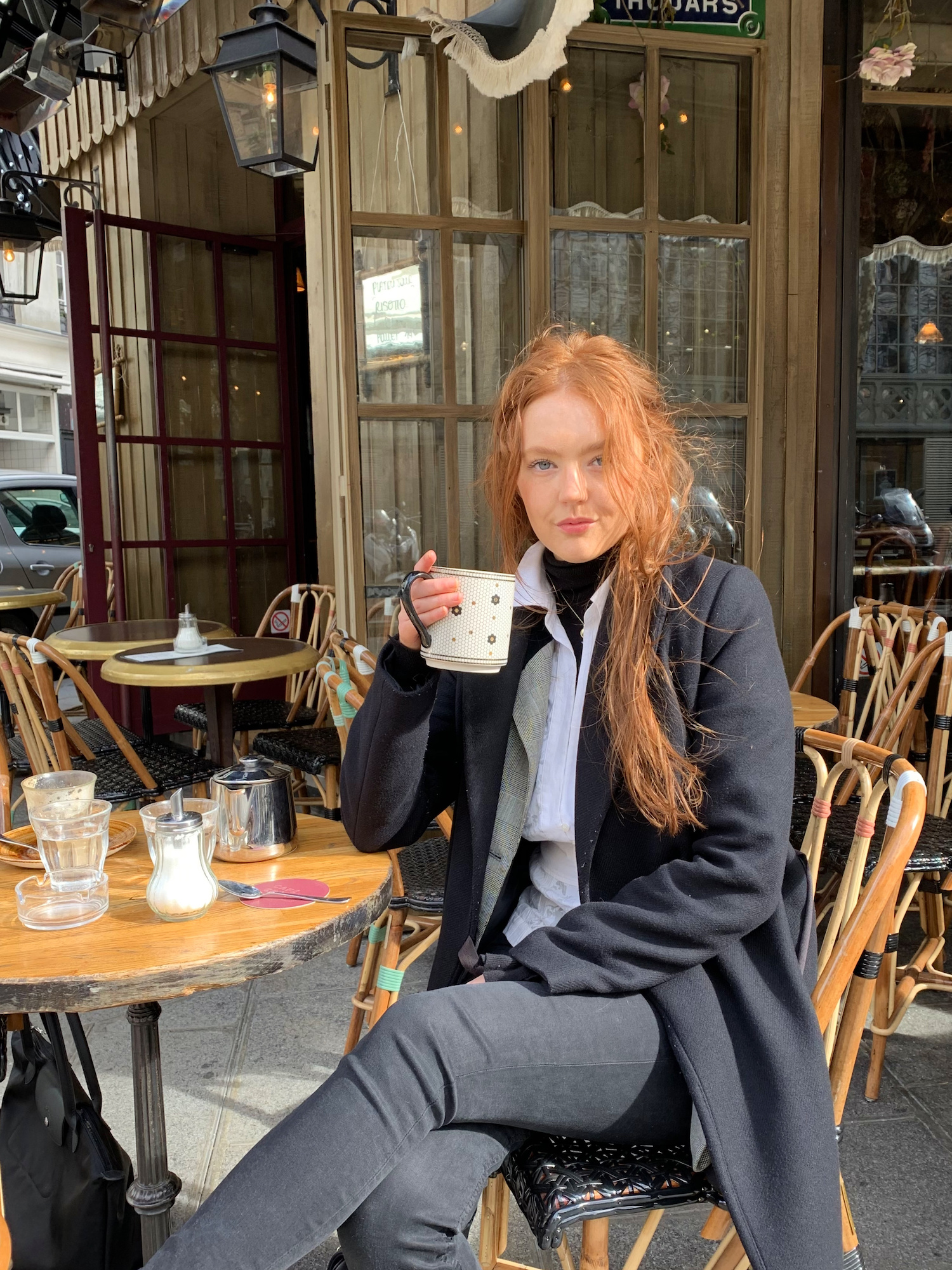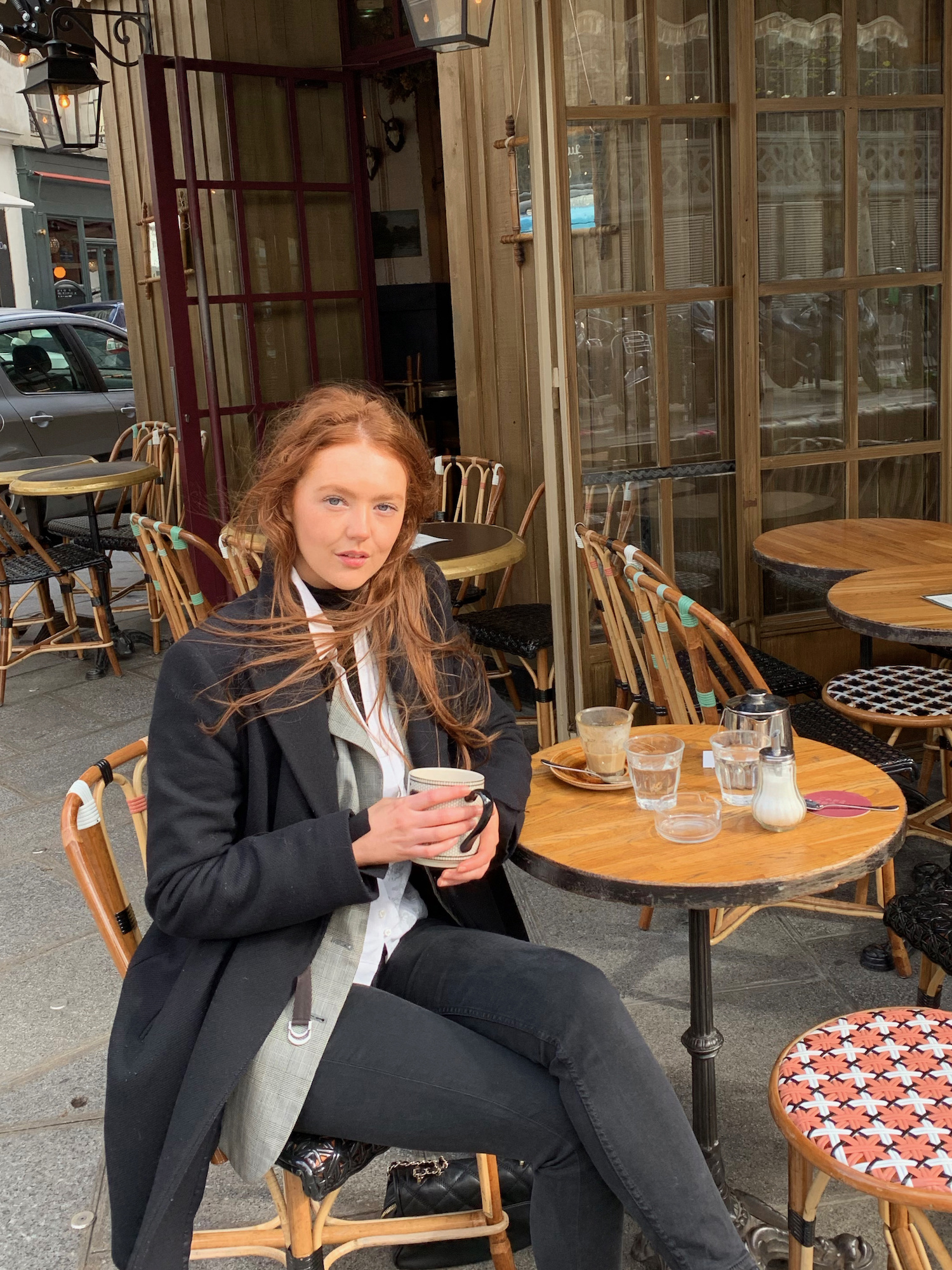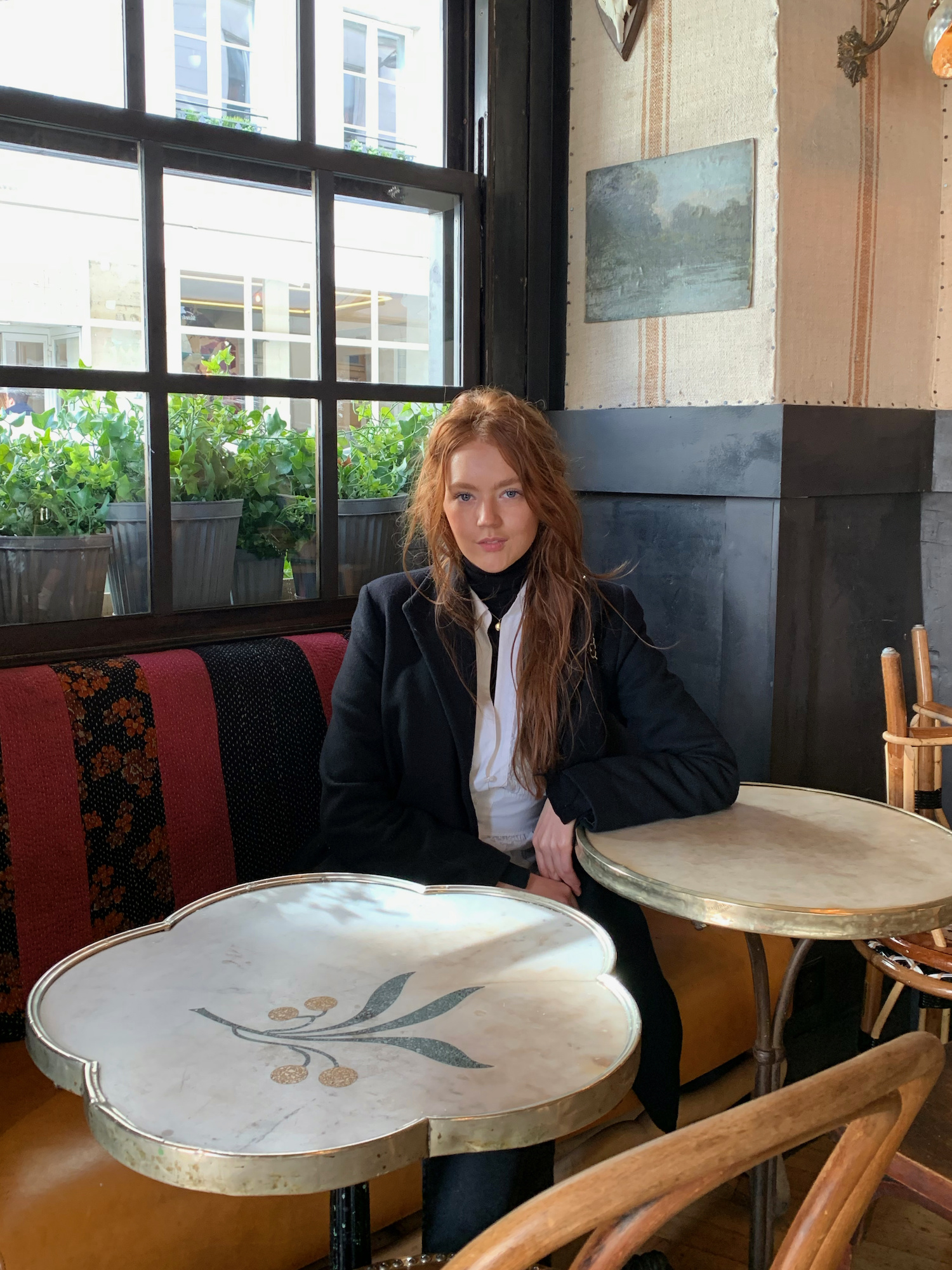 What is your favorite thing about living in Paris?
It's always evolving yet its beauty and history remains still in time and I get to be a part of it.
Your best friend is coming to Paris for just one day. Where do you take them?!
Start off with a little market at Place D'Aligre, then take a stroll through the food market Les Enfants Rouges, stopping by a little gem bookstore/gallery OFR Bookstore. At the back of the bookstore, there is always a little exhibition put on by upcoming artists! Afternoon would be spent in the museums I love: Musée Bourdelle or Musée Zadkine. Dinner at La Belle Epoque and for drinks either Le Perchoir for a view or Café La Perle for a late night drink!