Atelier is French for workshop – a place where creative minds come together and design happens. Today I'm launching a new series on French Girl Daily to take you inside the ateliers of French brands and designers I admire.
First up we have the brand Mirae, a small team to which I was introduced at the launch party of their collaboration with chef Mimi Thorisson several weeks ago. The team invited me back to take a peek at their space and see what inspires them the most!
Mirae is a Parisian brand founded by two Parisians Camille Jarmon and Edith Cabane. Camille takes care of the brand's sales and marketing, while Edith oversees everything related to design. Mirae is a feminine brand strongly inspired by vintage style. As I toured the team's atelier, I realized how nearly everything Mirae is reminiscent of decades past – from the silk fabrics, to the polka dot patterns, to the midi-length dresses.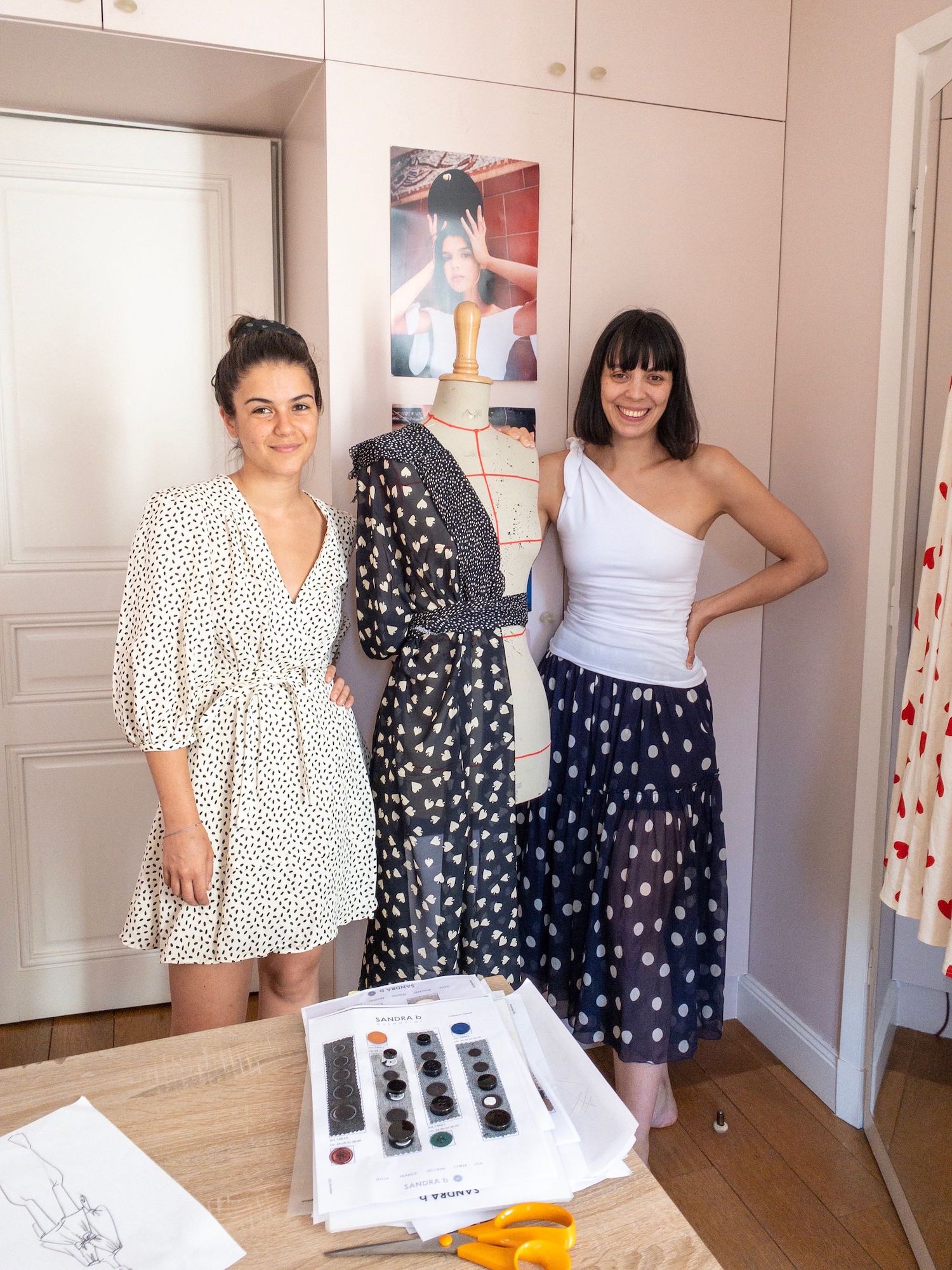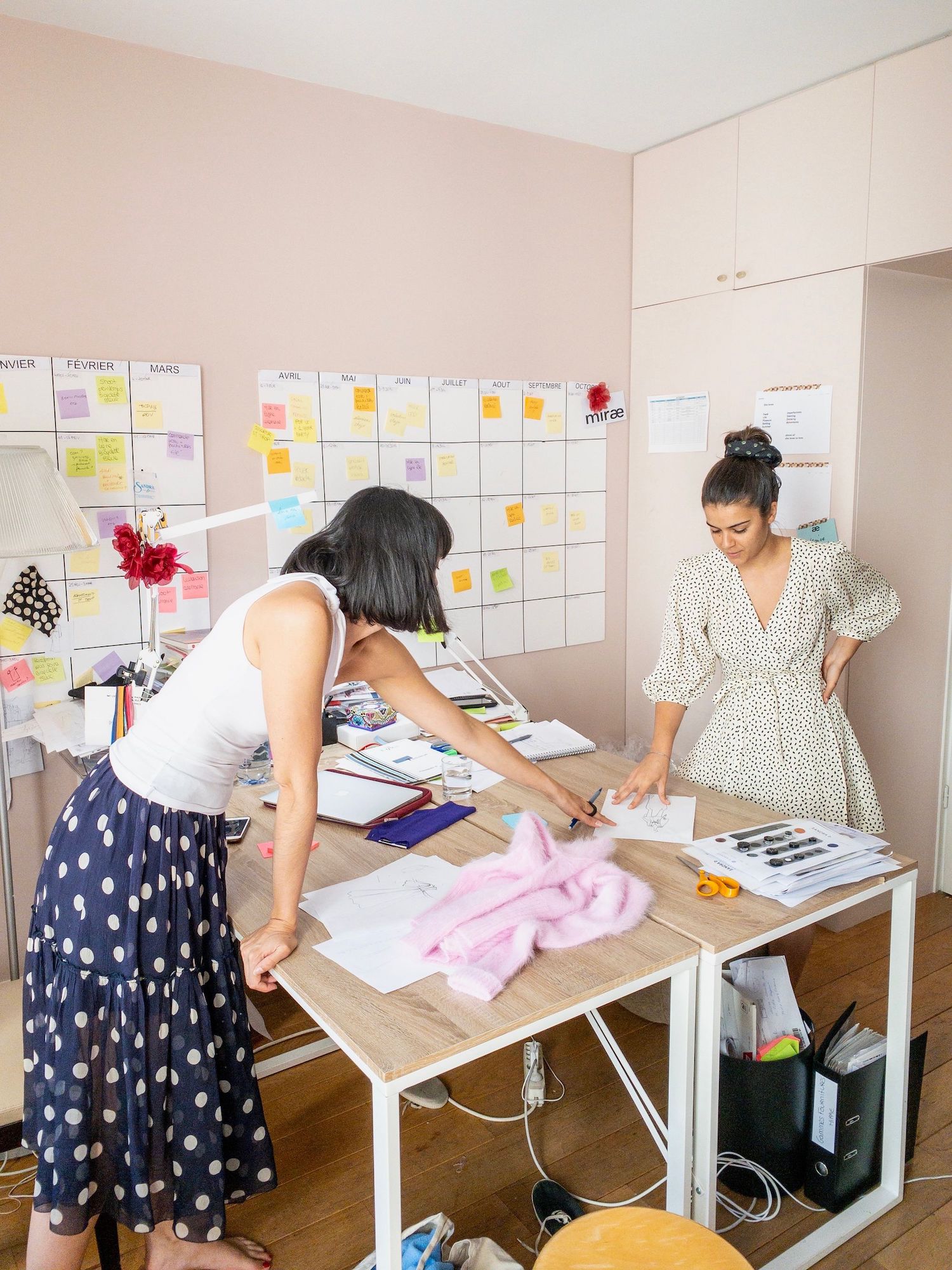 Design Inspiration
Edith loves browsing vintage stores for the perfect piece to use as inspiration for the next Mirae collection. She also pours through books to find classic silhouettes to reimagine. Her favorite decades are clearly the 60s and 70s as seen by the mid-century books and the furry pink sixties-style sweater on her desk!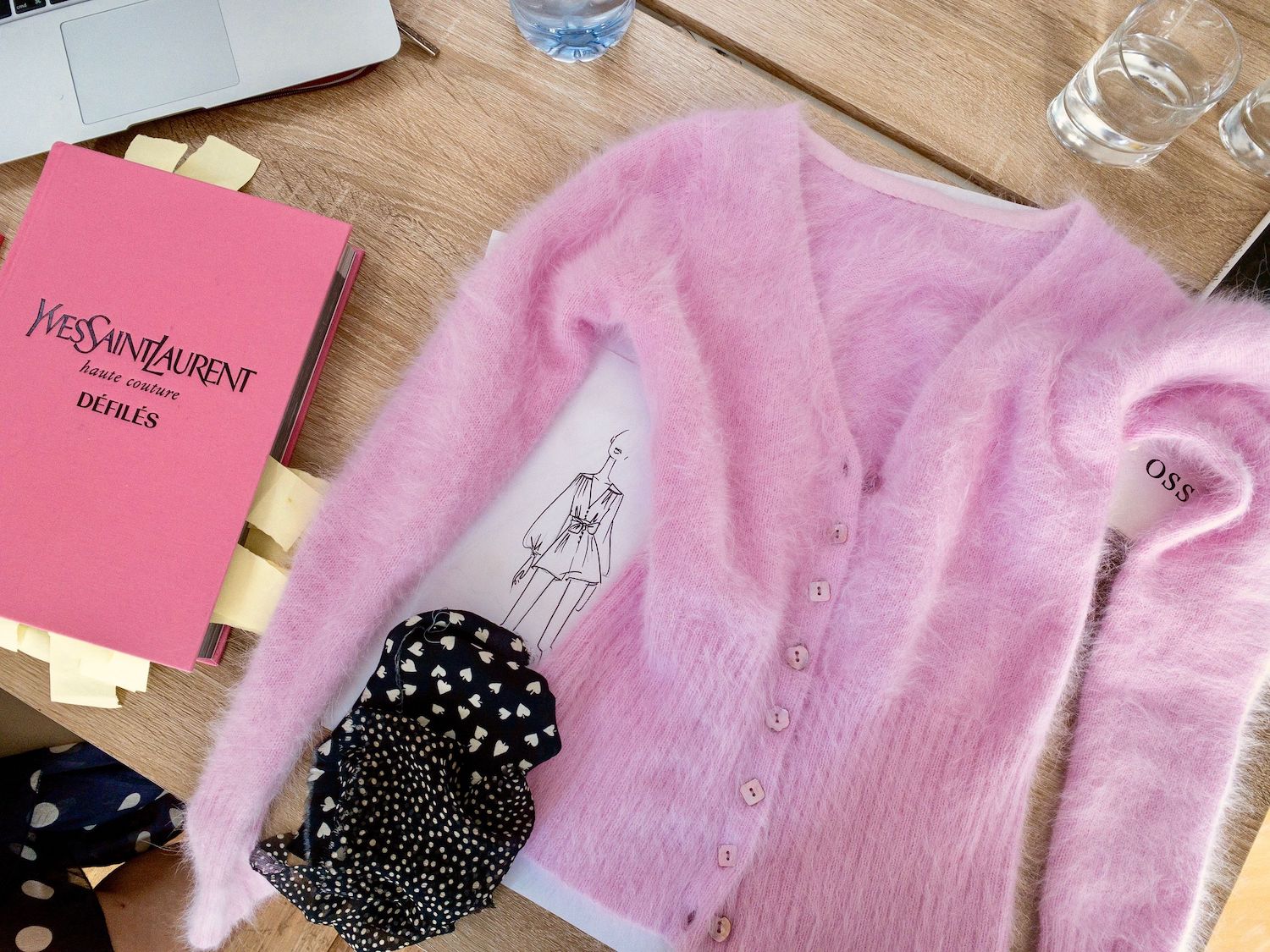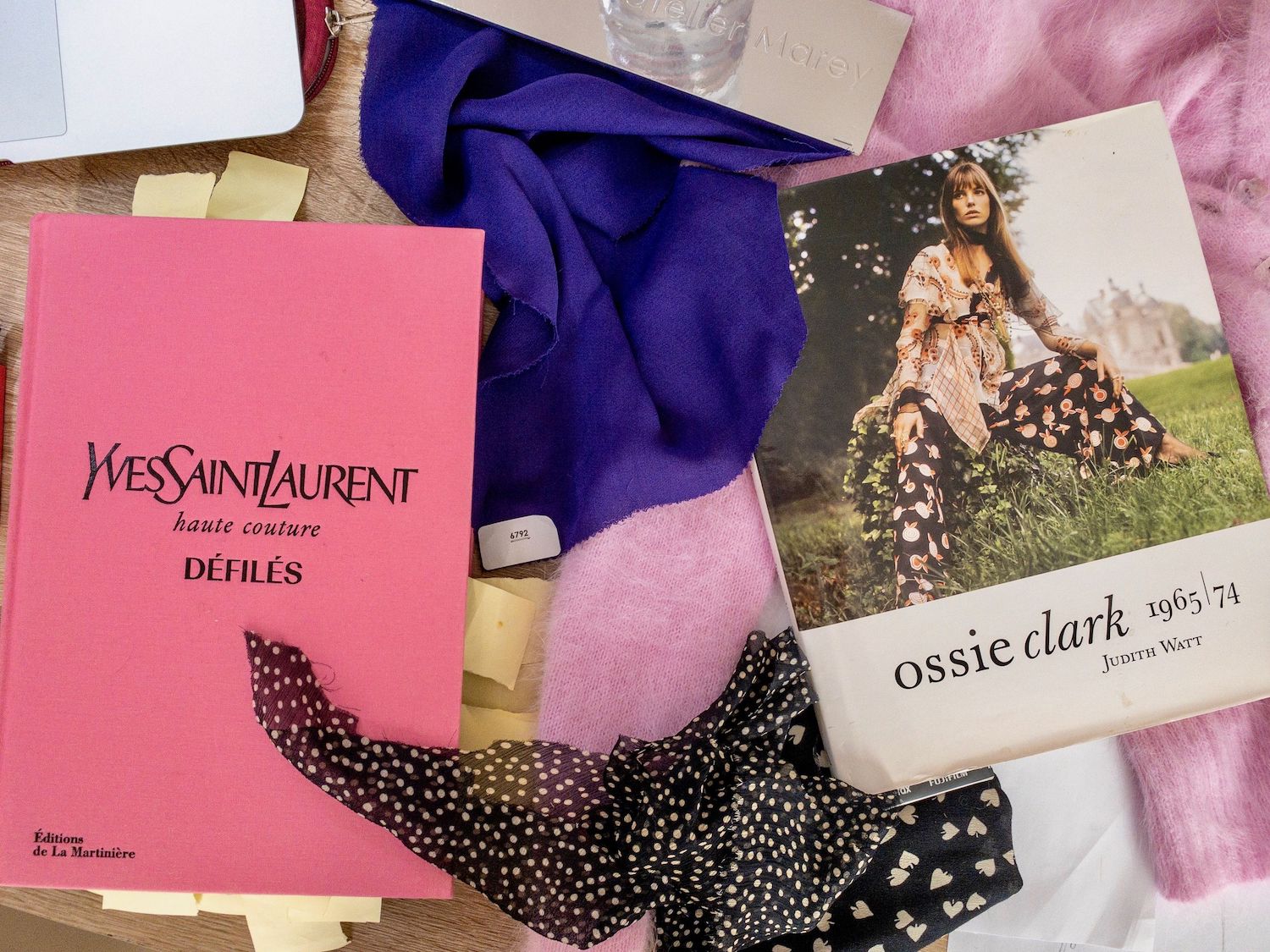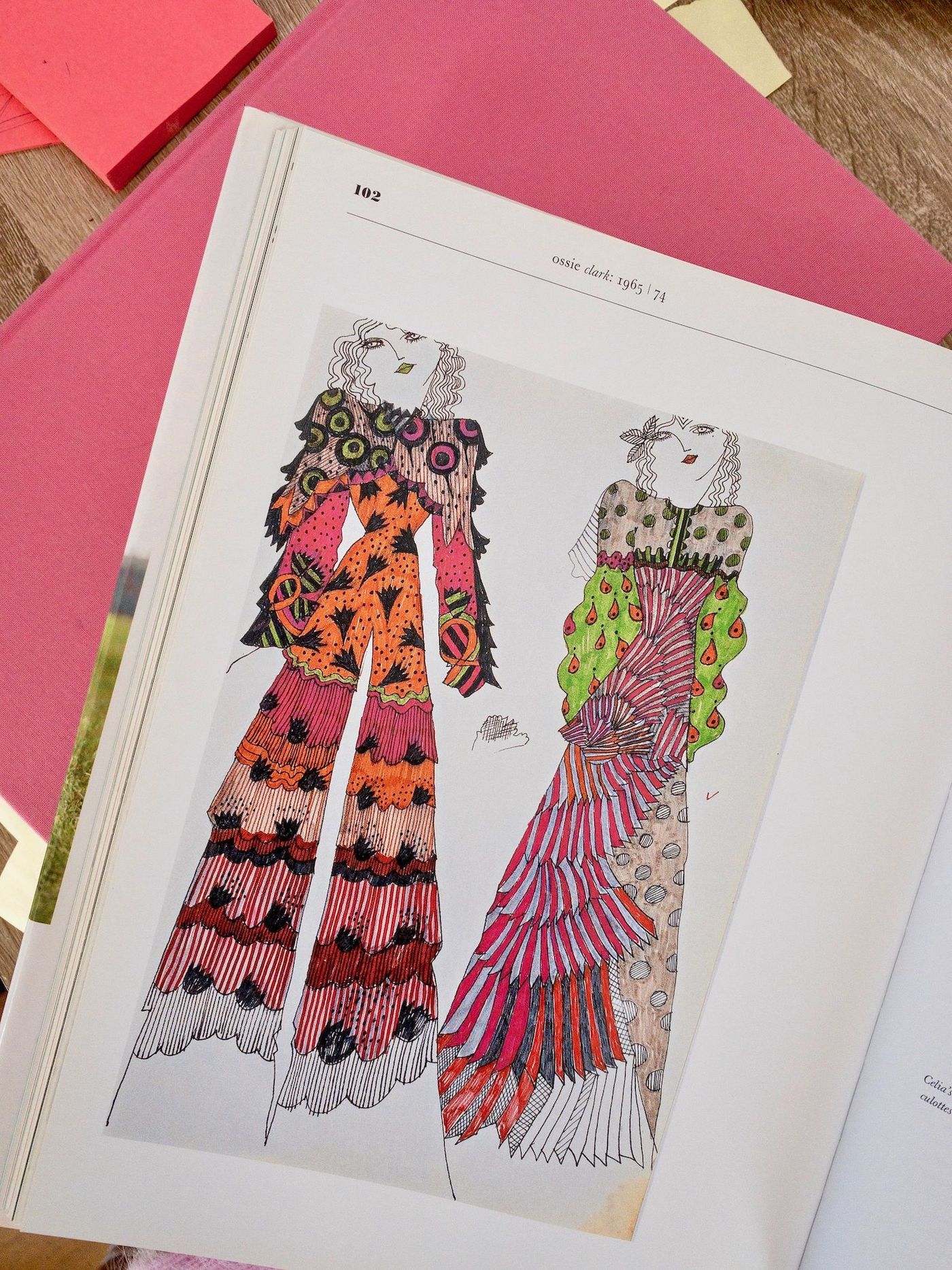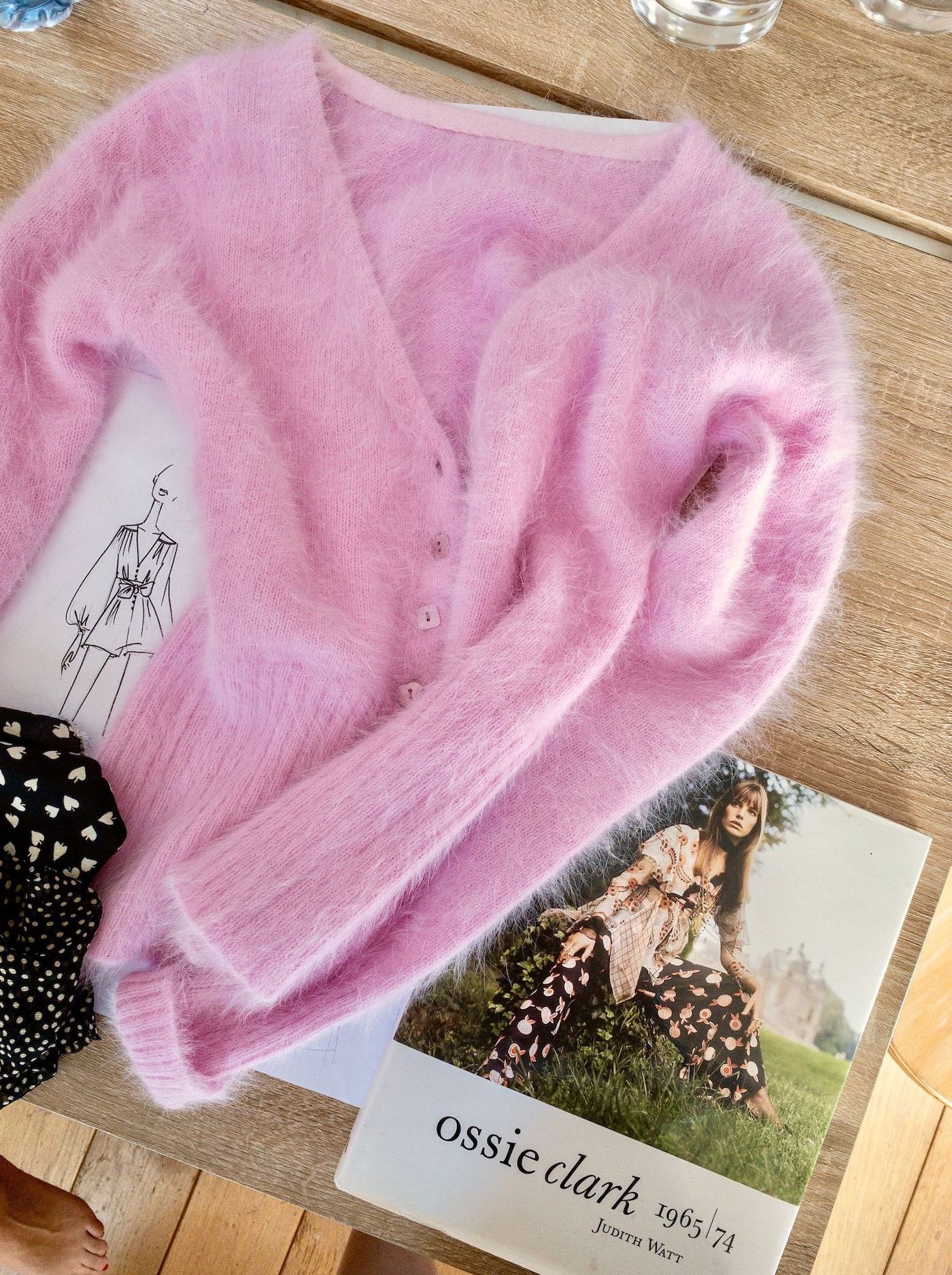 Saint Laurent Rive Gauche, la Révolution de la Mode, Ossie Clark 1965-1974, and Yves Saint Laurent Défilés Haute Couture were the three books that Edith was currently browsing at the time of my visit!
Design: Drawings and Fabric
Like any true fashion design atelier, the studio is covered in various drawings and fabric swatches. The Mirae team will sometimes go through many iterations of a design before realizing it. Just notice the dozen swatches of green fabric seen below!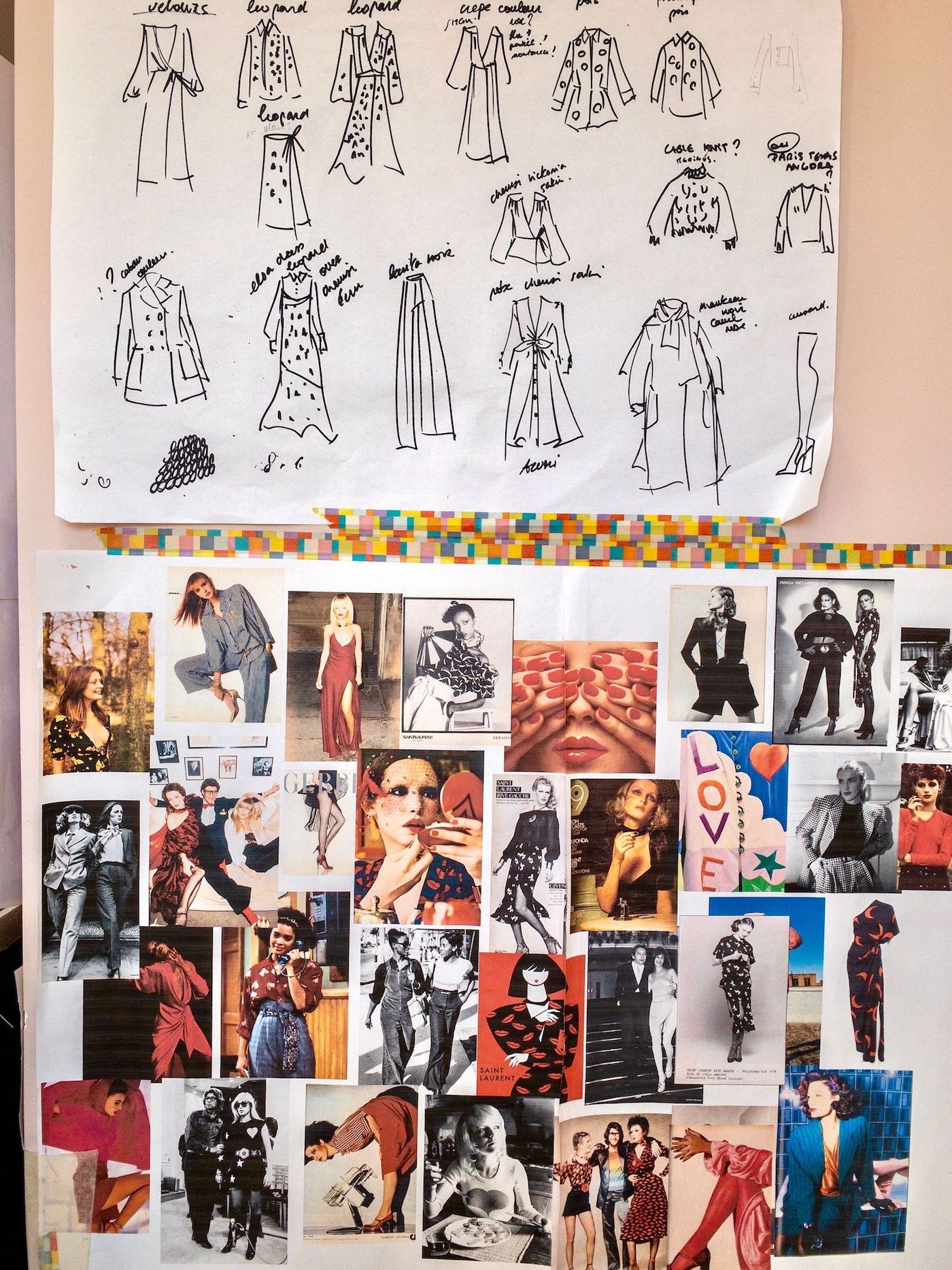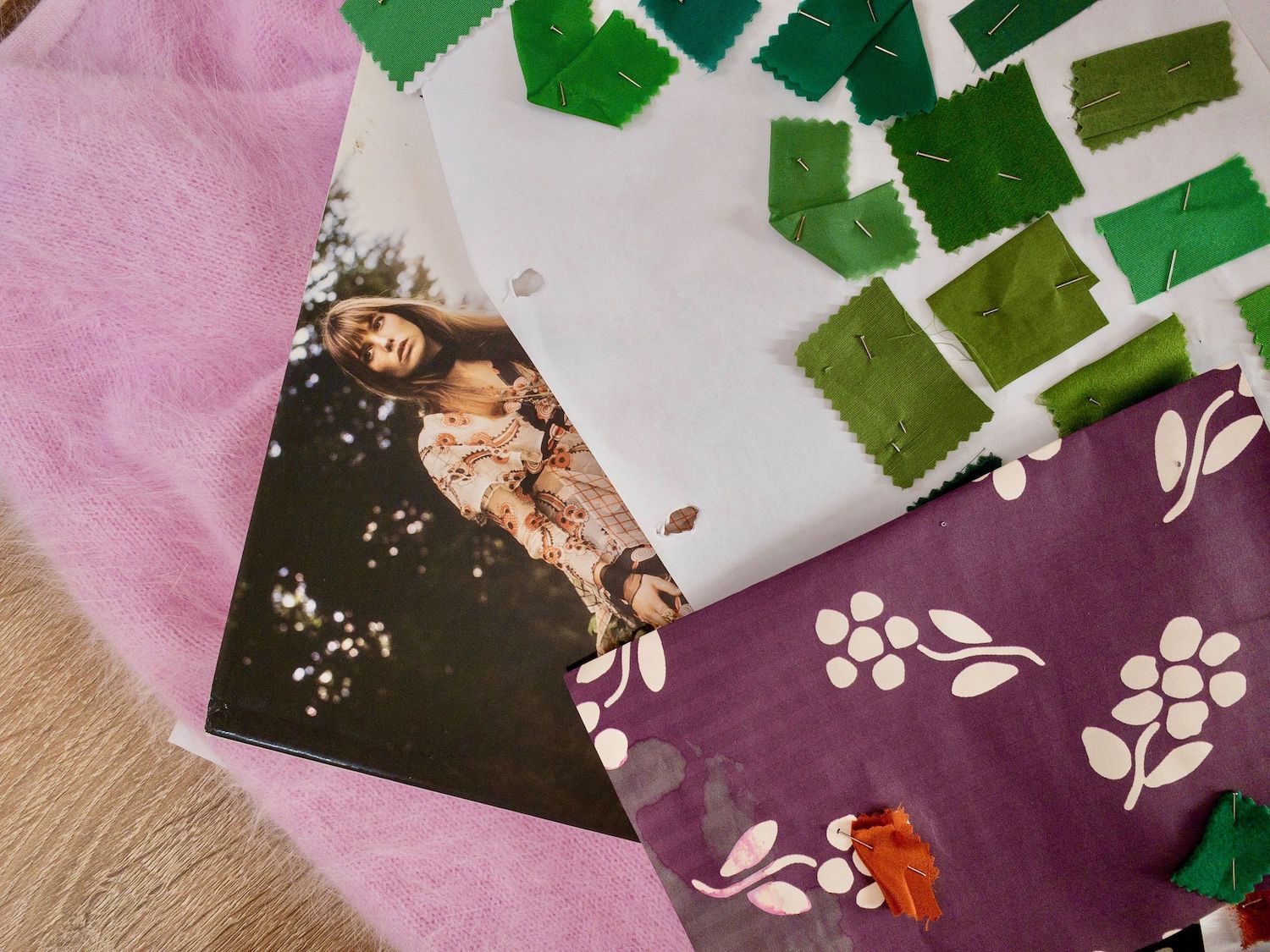 Mantra
On the wall, the mantra of Mirae is posted, stating who the Mirae girl really is!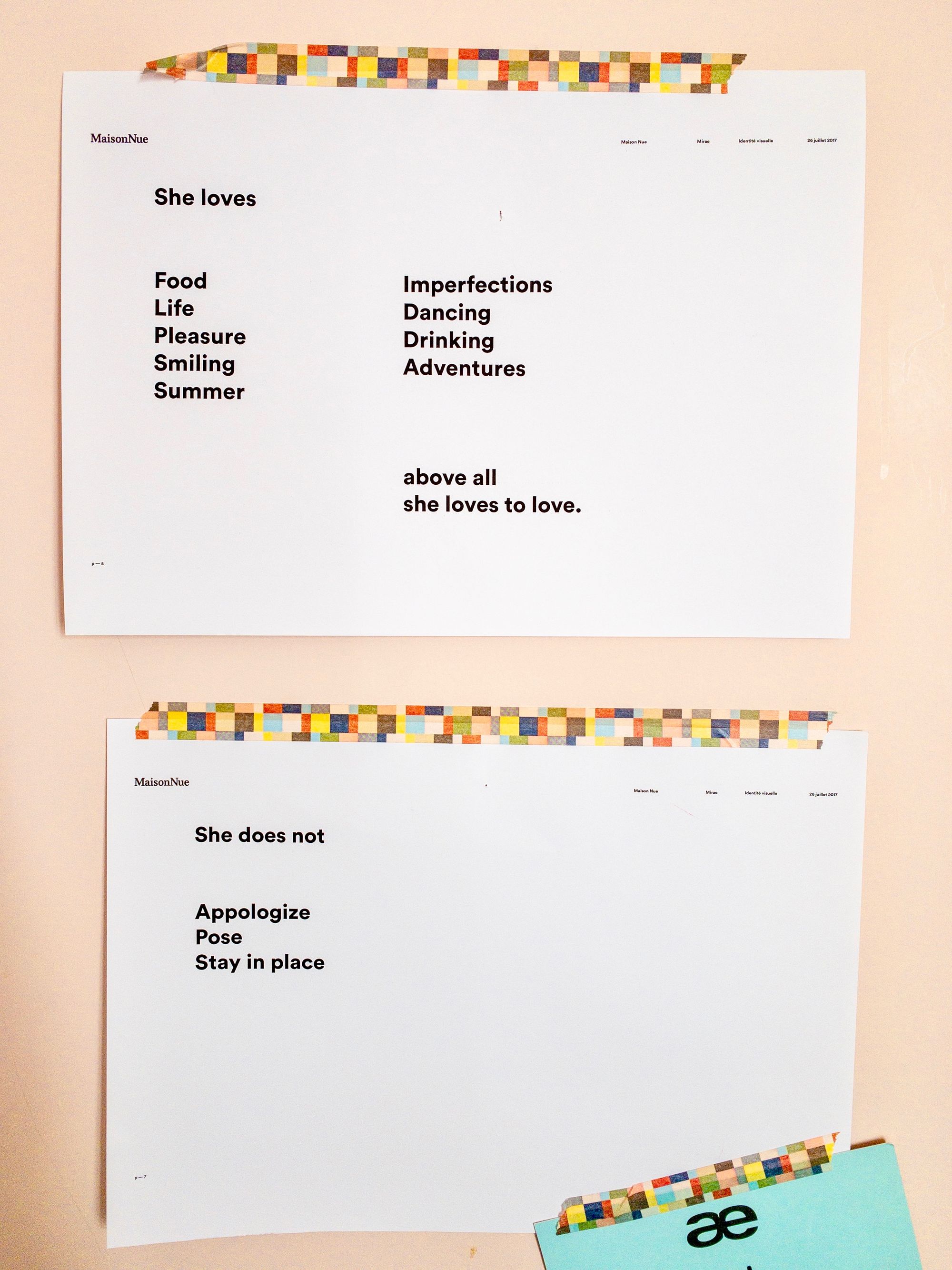 She loves: food, life, pleasure, smiling, summer, imperfections, dancing, drinking, adventures. Above all, she loves to love. She does not: apologize, pose, stay in place.
It's clear that while Mirae is a brand with roots firmly rooted in vintage style and design, its marketing is anything but old school. Since Mirae doesn't operate a physical store, it relies upon digital marketing – mainly Instagram to spread the word about their work. The strategy has paid off, and almost half of all sales come from the United States.
In the corner of the studio, you'll see a dress form figure in front of a campaign shot with film that the brand launched with a Parisian art direction agency. Film is a big part of Mirae's brand photography.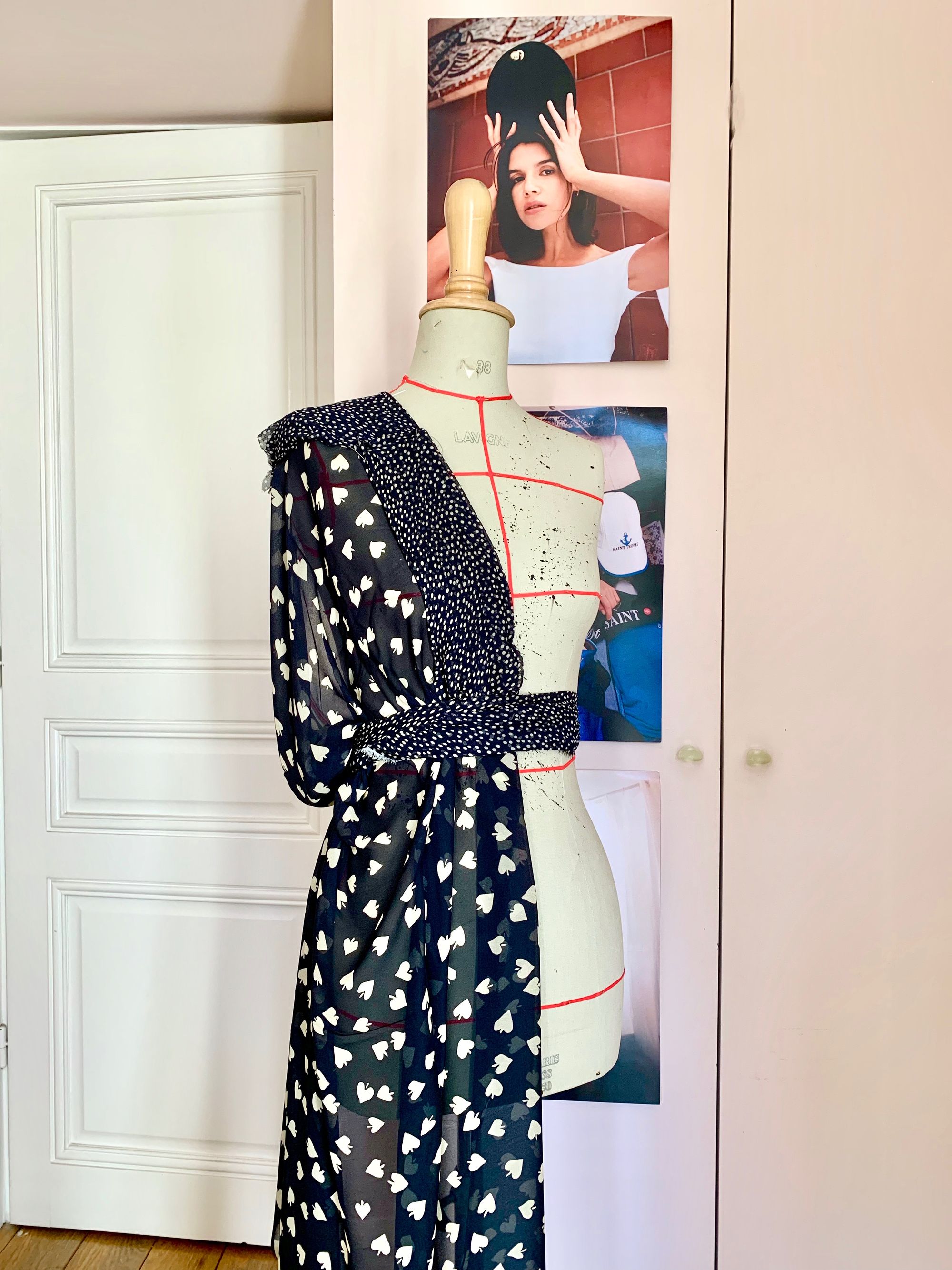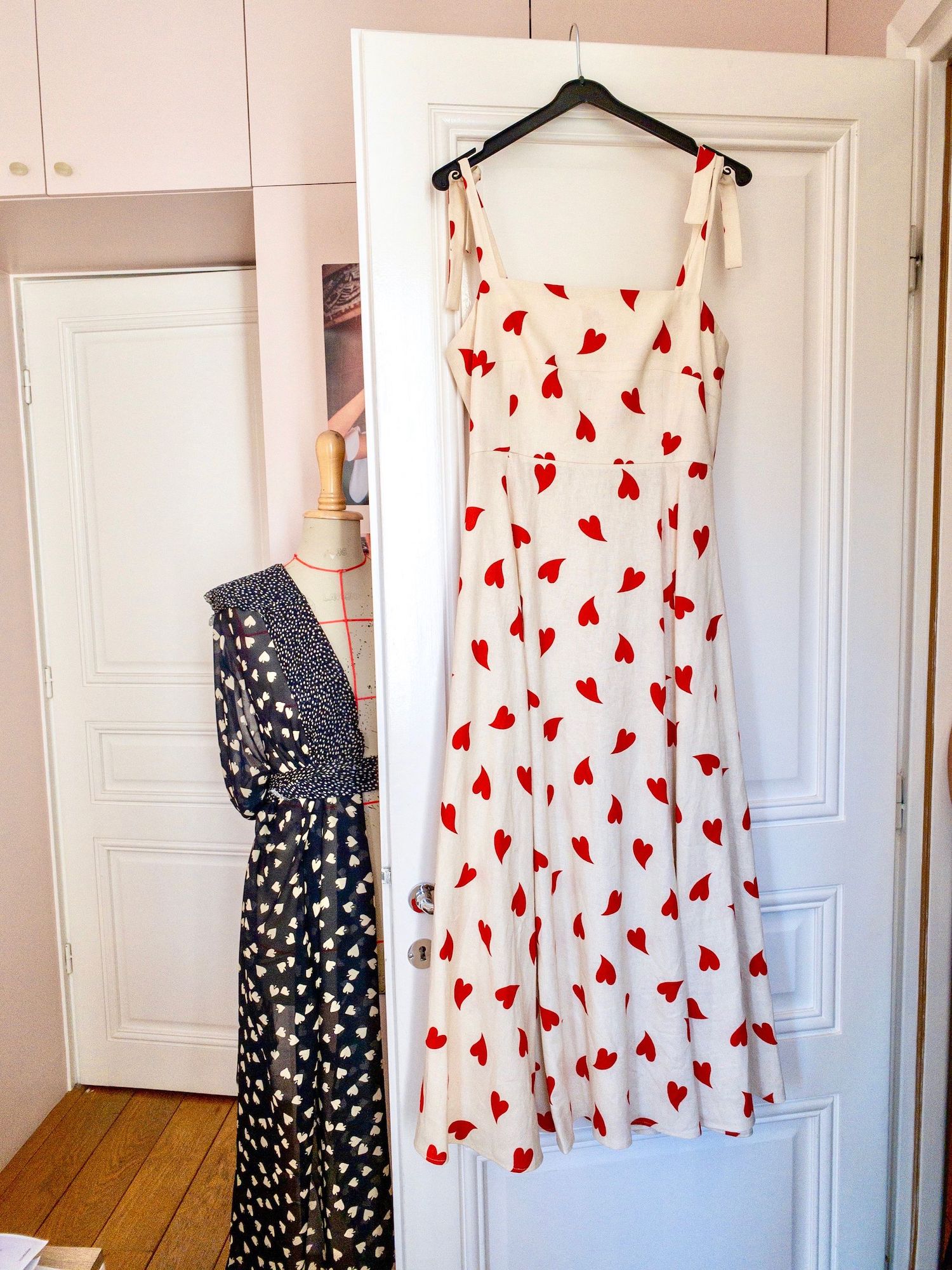 Mirae Dresses
Now that you've seen the atelier, how about we get to the final products? Below I'll share some of my favorite dresses designed by Mirae. Each piece is truly gorgeous and a Mirae dress is certainly an investment dress that you'll own for many years to come.
Françoise Fuchsia
The two-tone Françoise Fuchsia dress stood out to me immediately as I browsed the site. This feminine 1940s-style dress is made from 100% silk. It is a lightweight midi-length dress with an off-white top half and a fuchsia bottom half. The pieces have been stitched together but it gives the impression that the dress is actually a top and a skirt. It has a low cut neck and although it buttons up, the dress has extra fabric to tie a cute knot at the center of the chest. This is a very easy going dress to wear, and I felt like a princess wearing it on the sidewalk in Paris!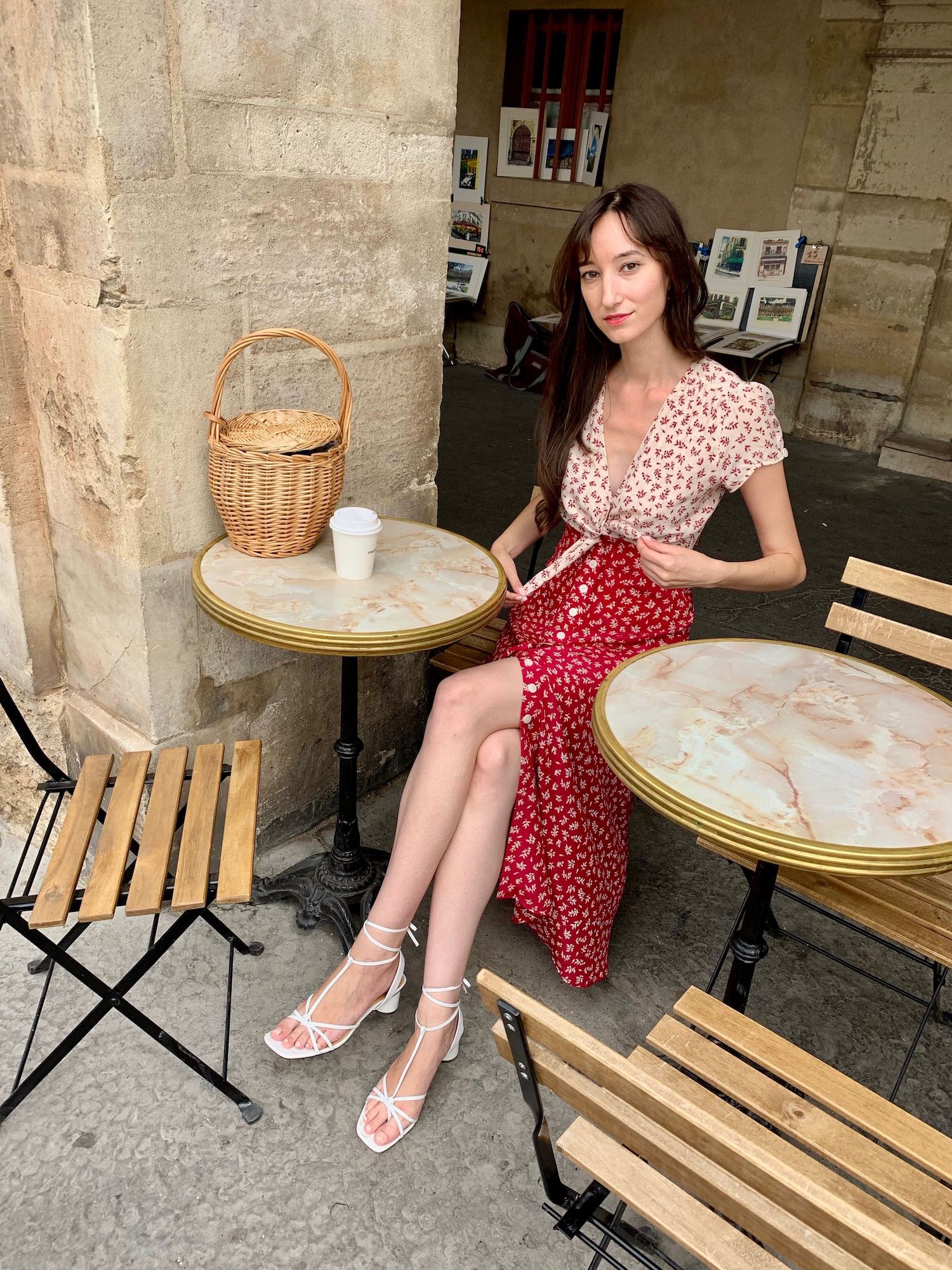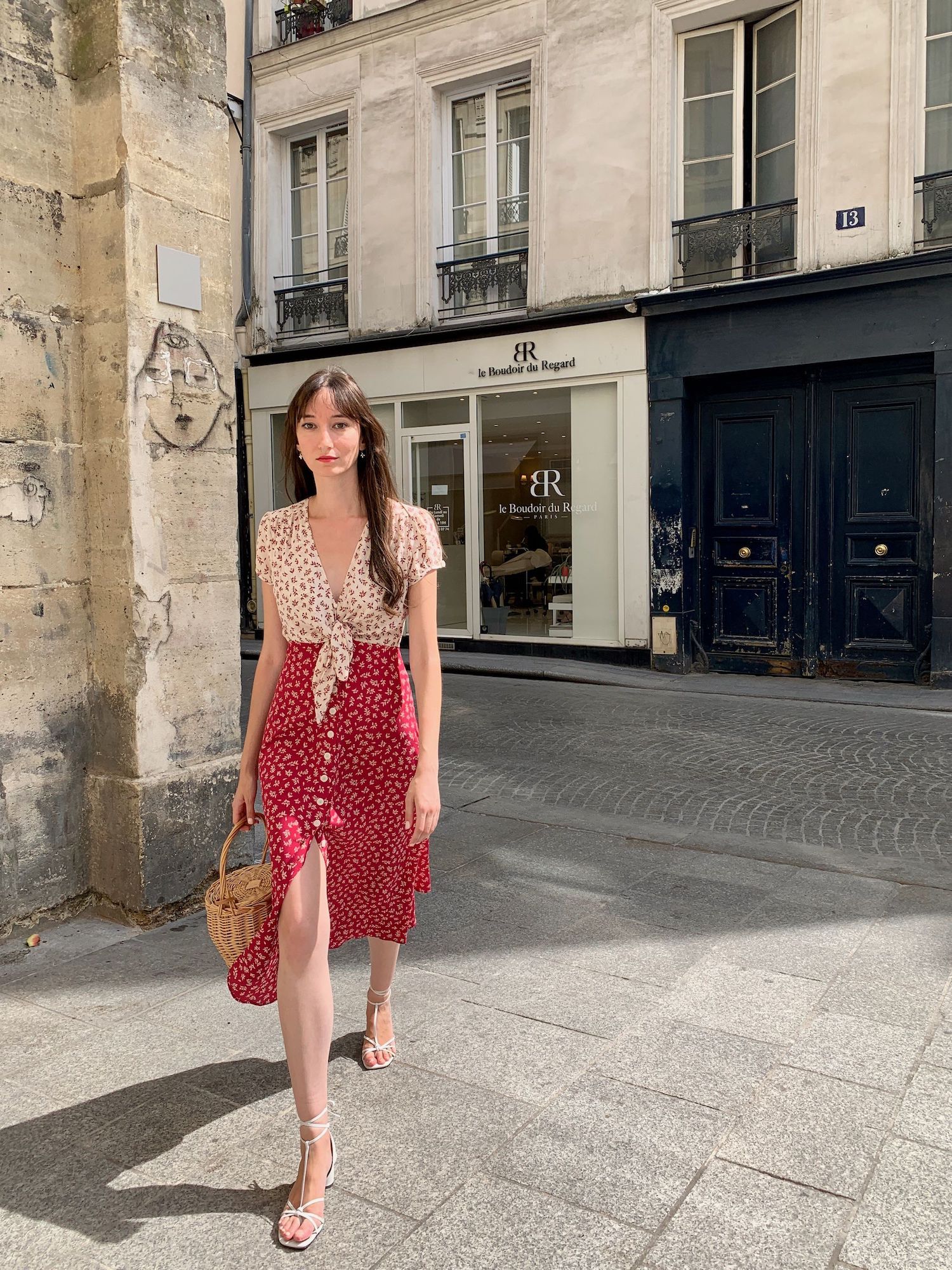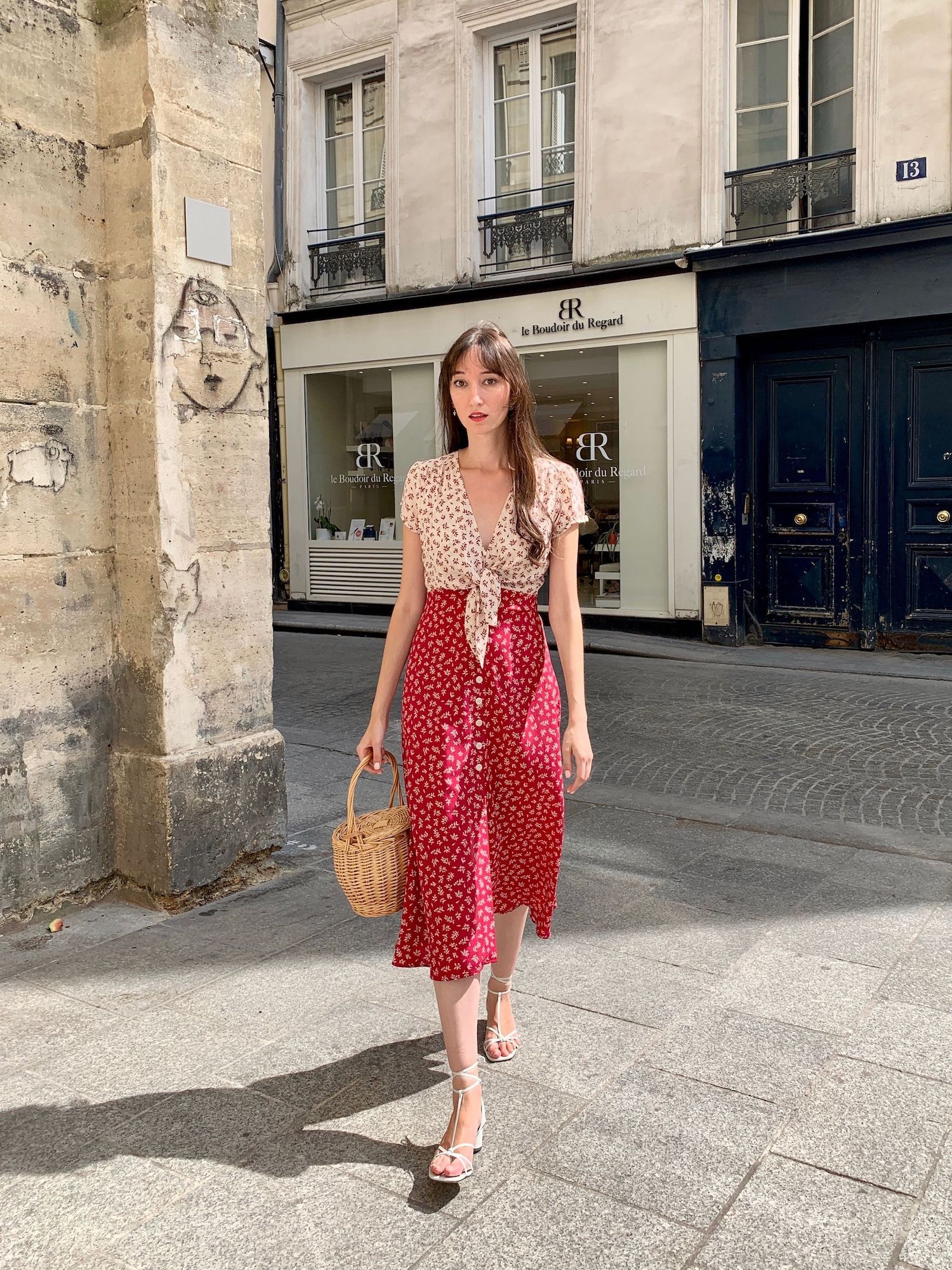 I also couldn't resist trying on some of the newer dresses that the Mirae team had in their atelier! Here are the Rosie Ecru and the Mia Ecru dresses: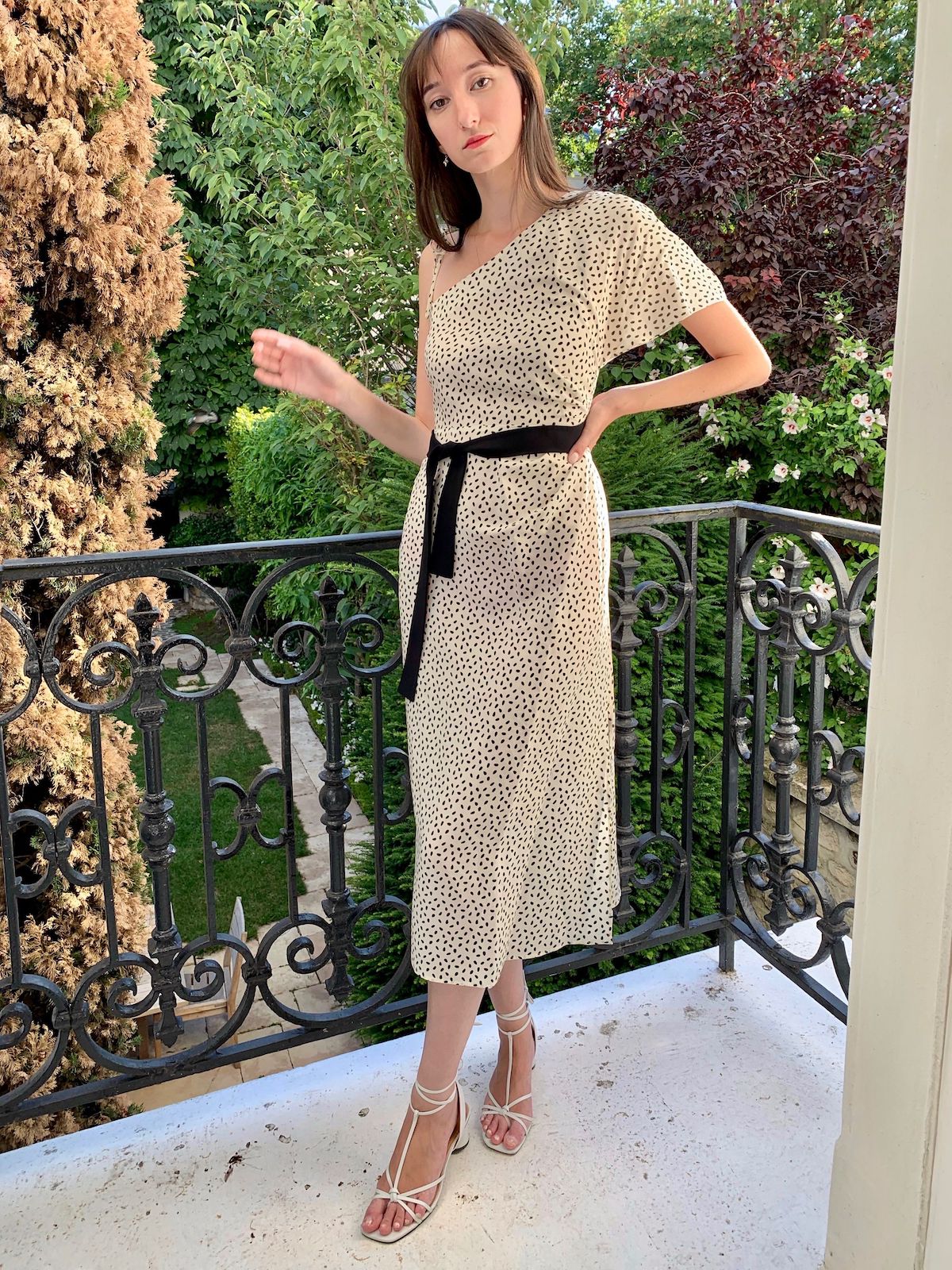 Thanks to Edith and Camille for showing me around! You can shop Mirae at miraeparis.com or Galeries Lafayette in Paris.