I went to visit the showroom-studio of Annelise Michelson in the 11th arrondissement of Paris yesterday to discover her latest collection. Michelson is a French designer with South African origins and a passion for jewelry making and the savoir-faire of working with metals. Each piece of jewelry in her collection is designed by her and crafted by her atelier in Paris.
Michelson presented the Unity line – her newest collection inspired by the roots of trees. She explained how she had read a book recently called The Hidden Life of Trees which explained that in a forest of trees, many of them are connected by their roots, and thus, they are a united family.
During the coronavirus crisis and subsequent French confinement, she realized that the human race is also connected by its roots and must remain united during these tough times.
Michelson installed giant curving tree roots inside the showroom to create an immersive mood for visitors as they discovered her latest collection…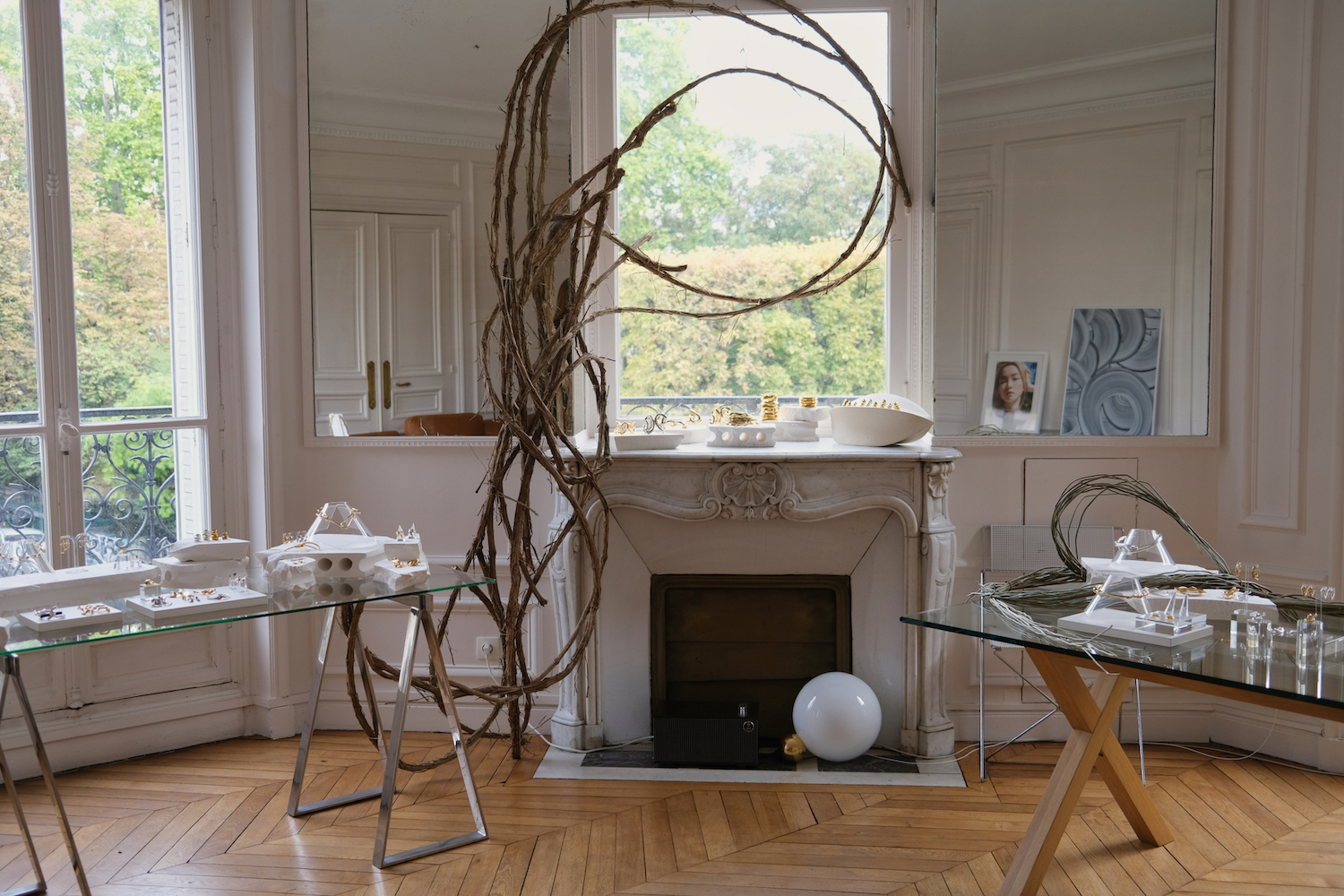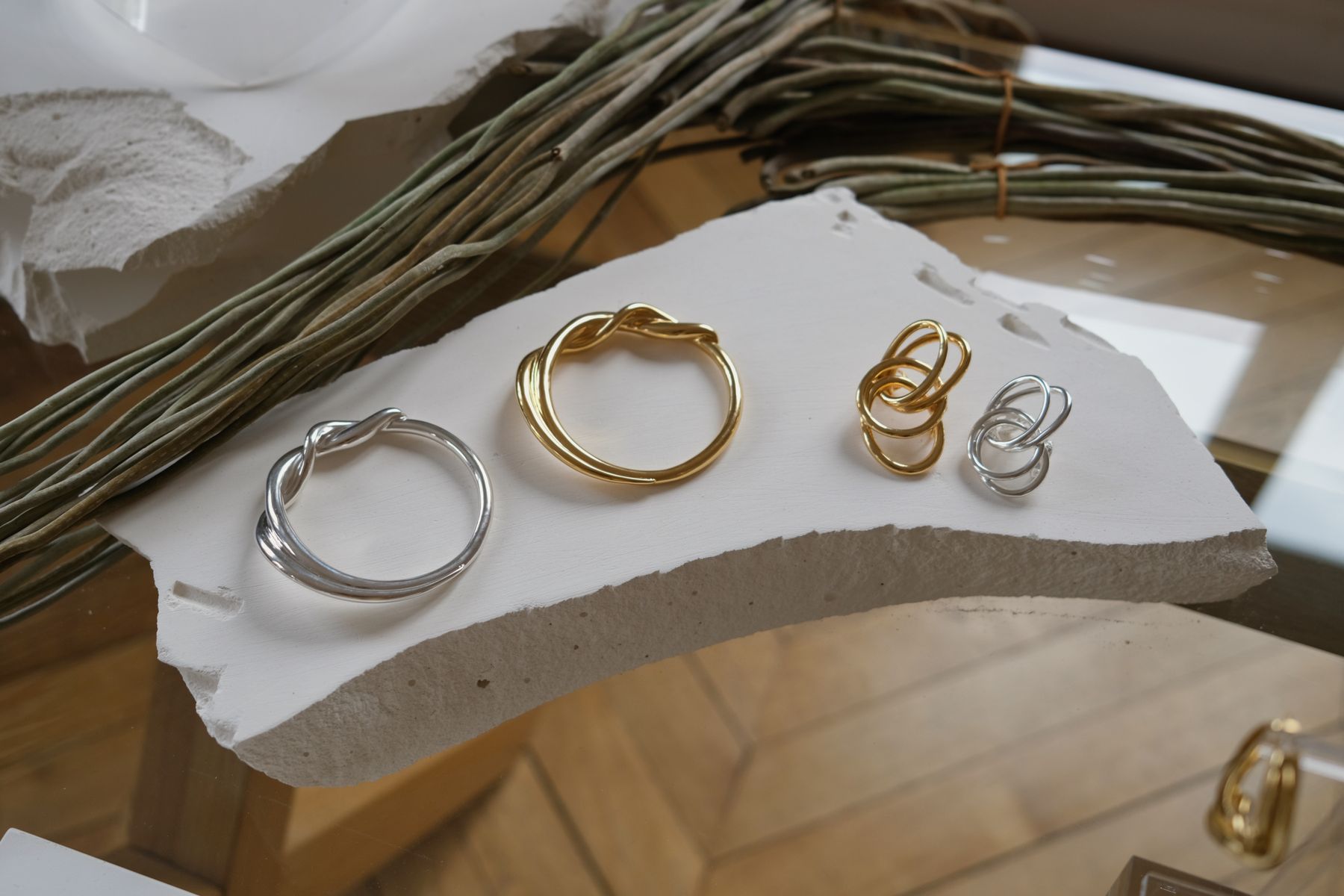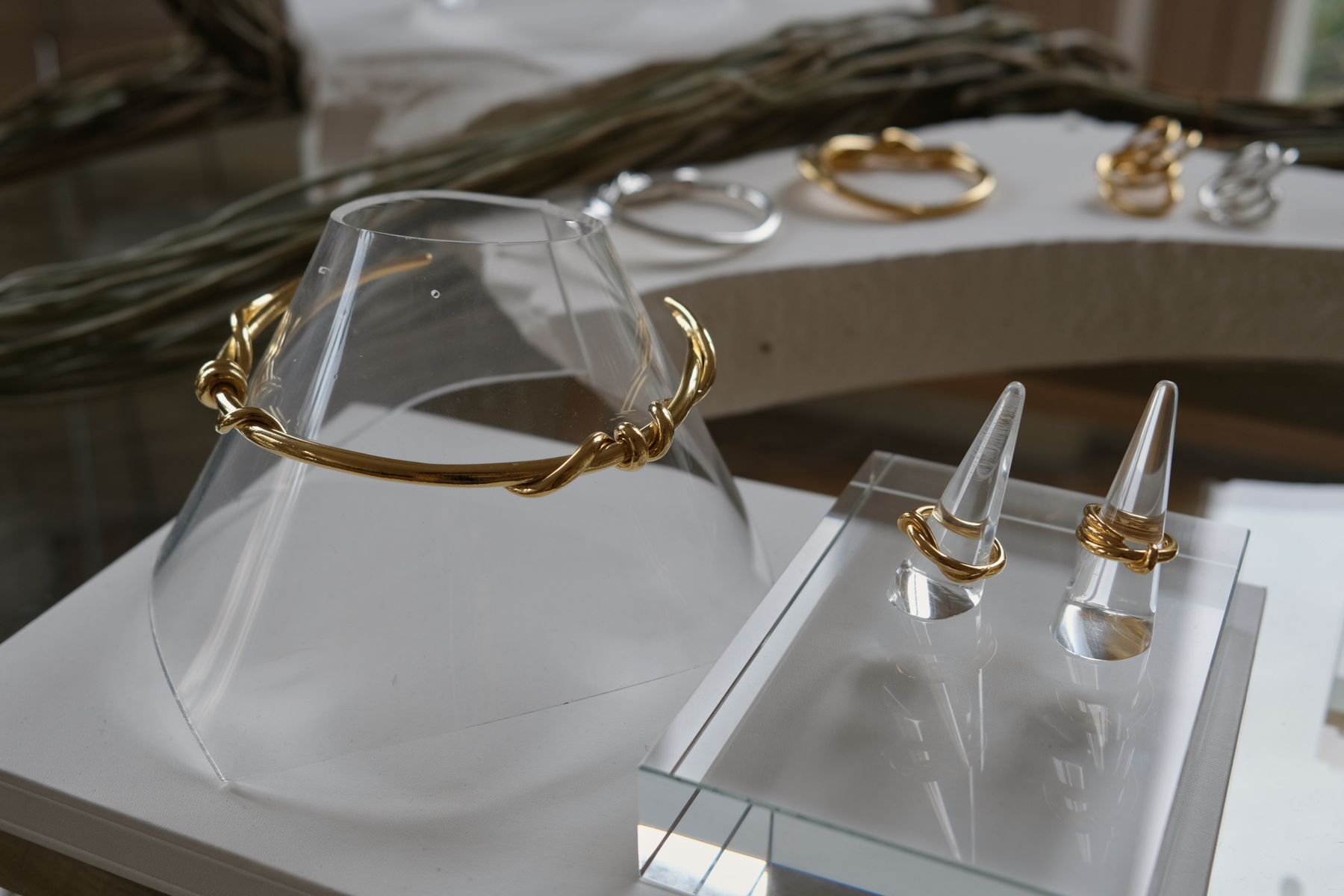 These rings are from the Drapée collection and they are her best sellers. These bold, thick rings have become iconic of the brand itself.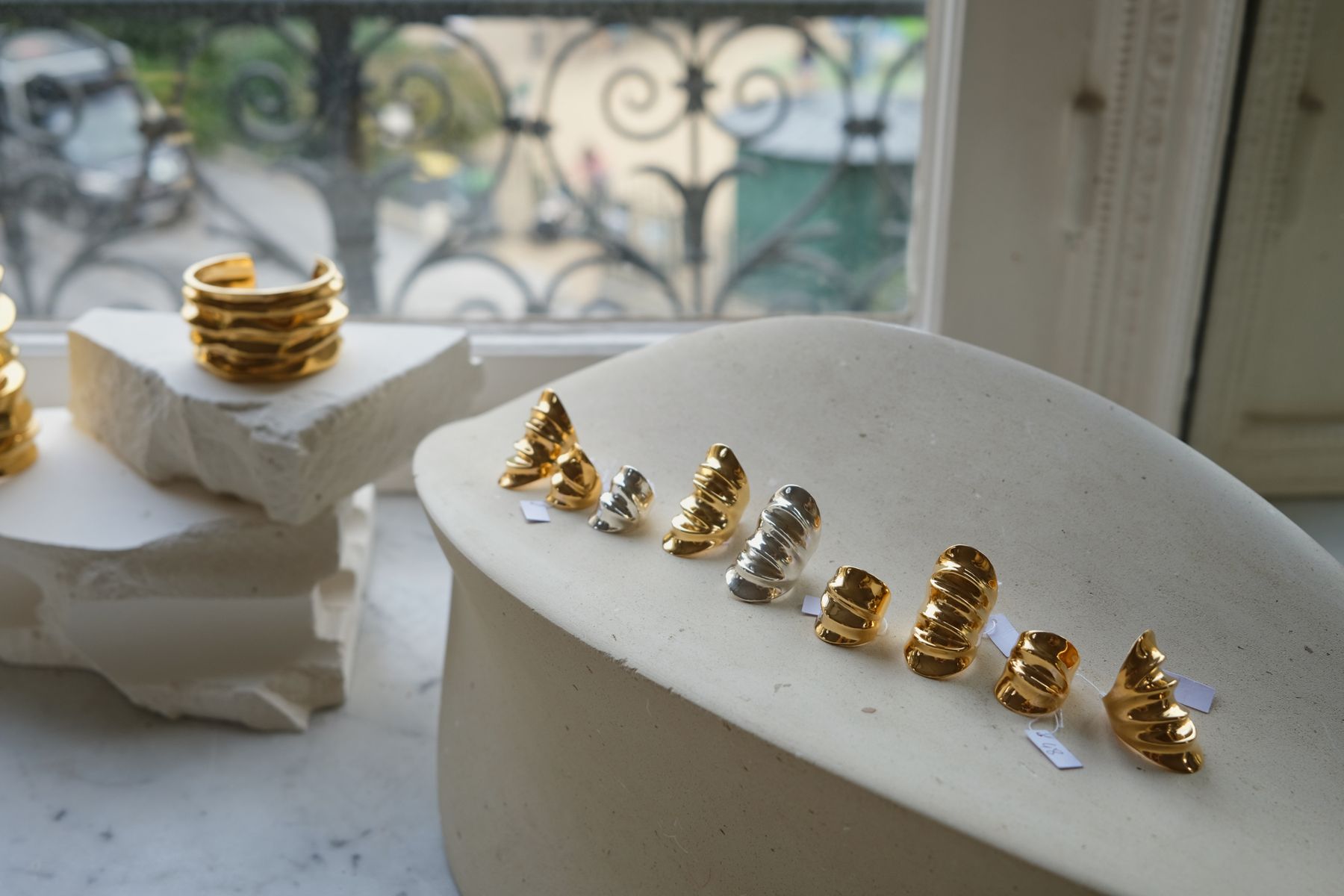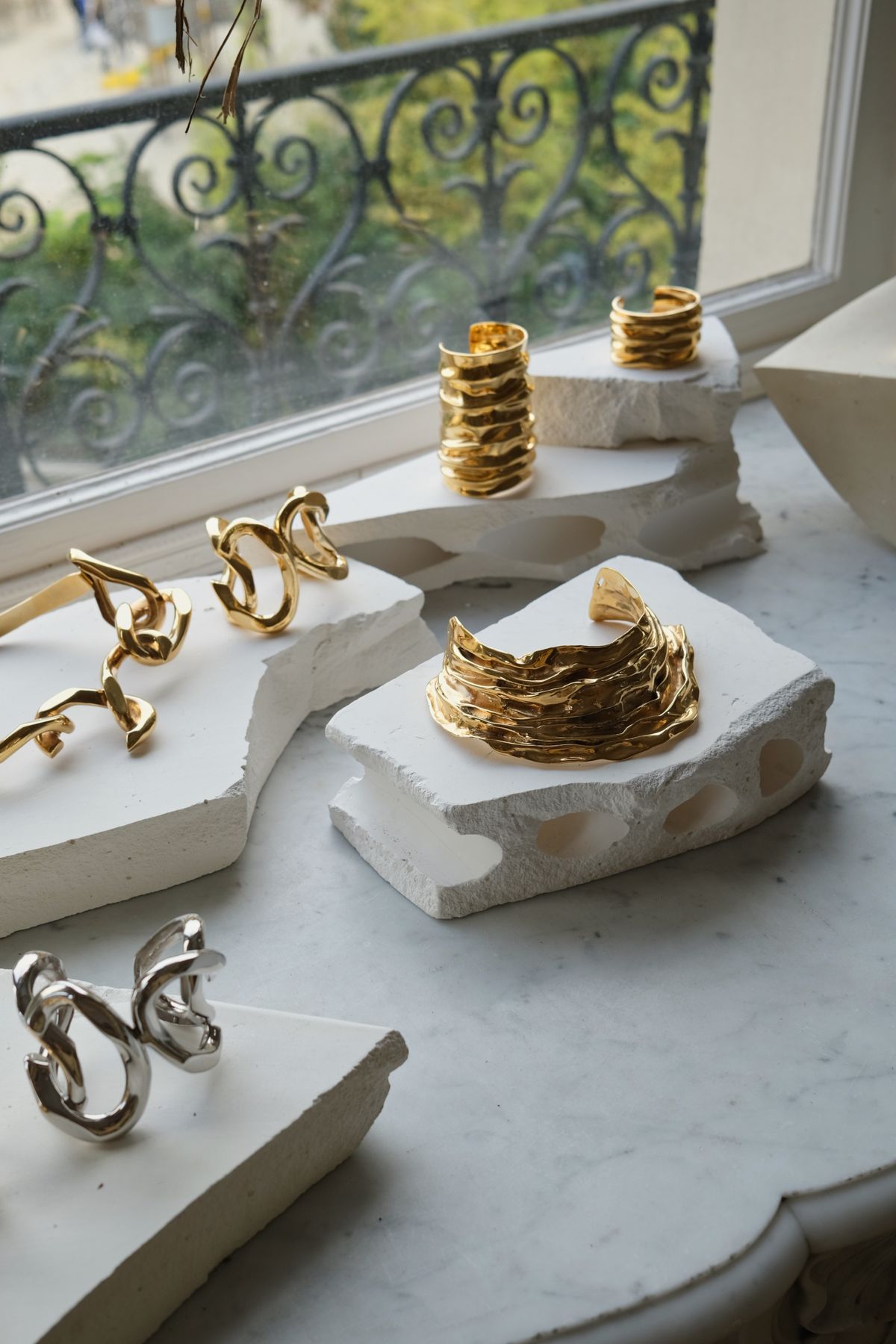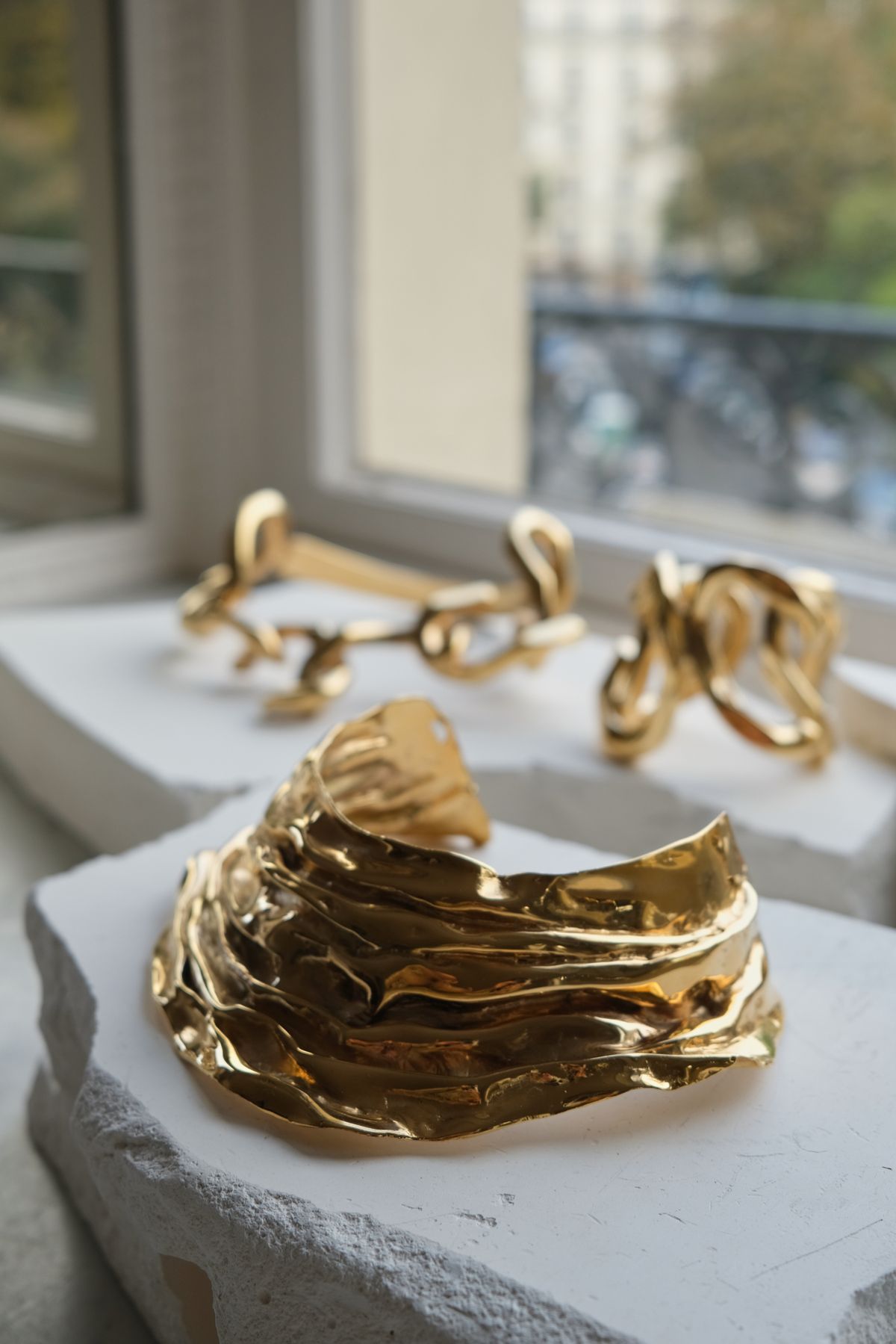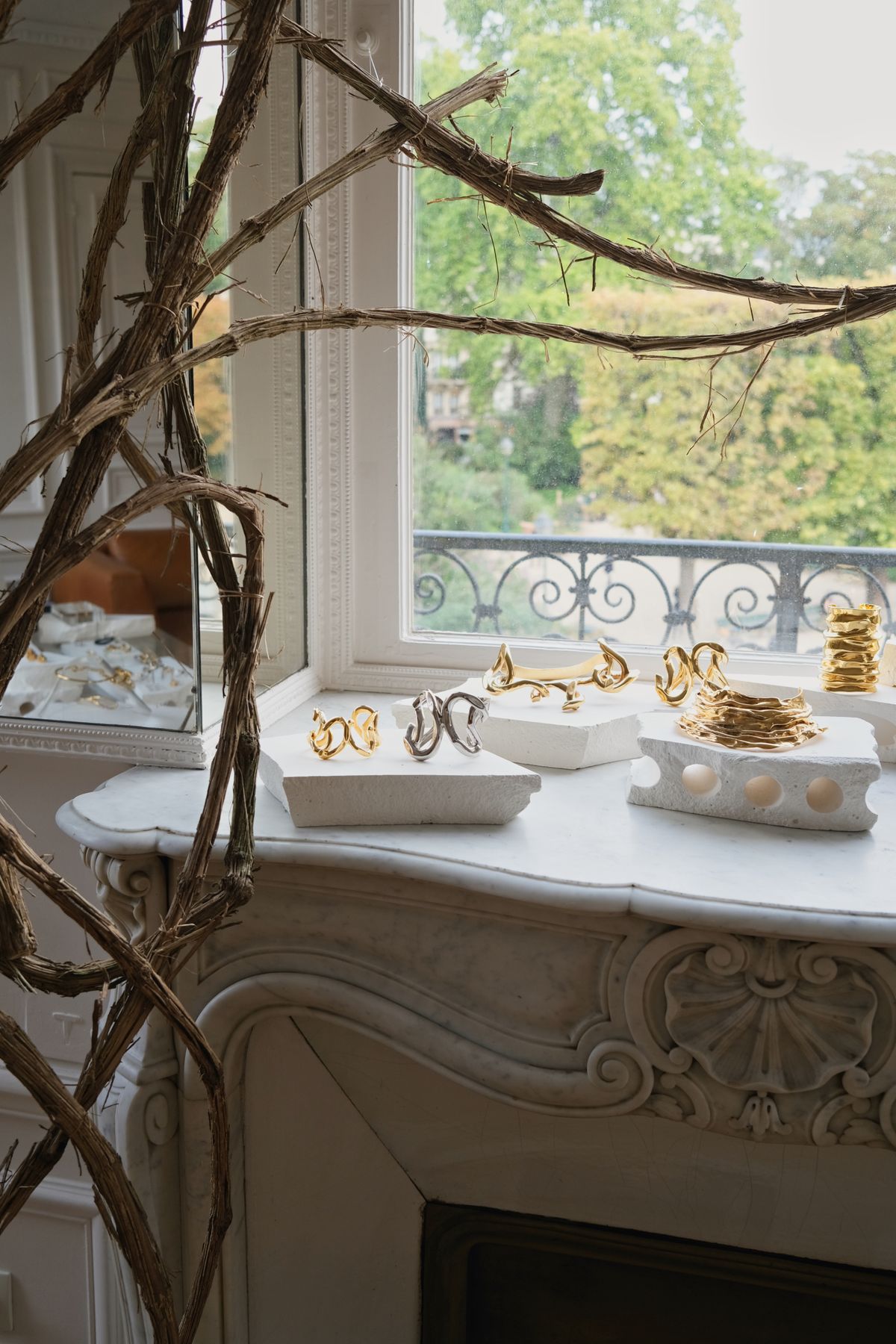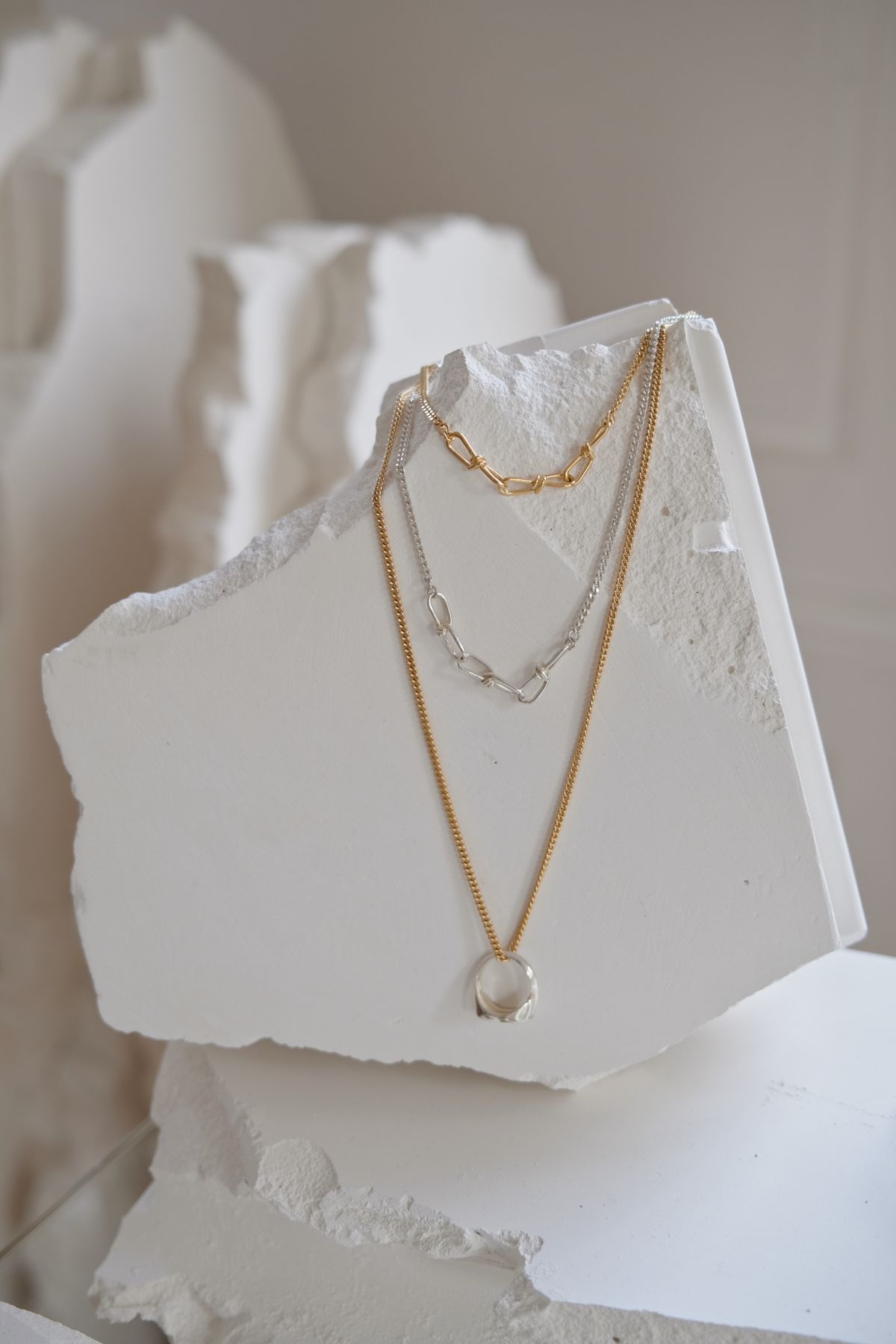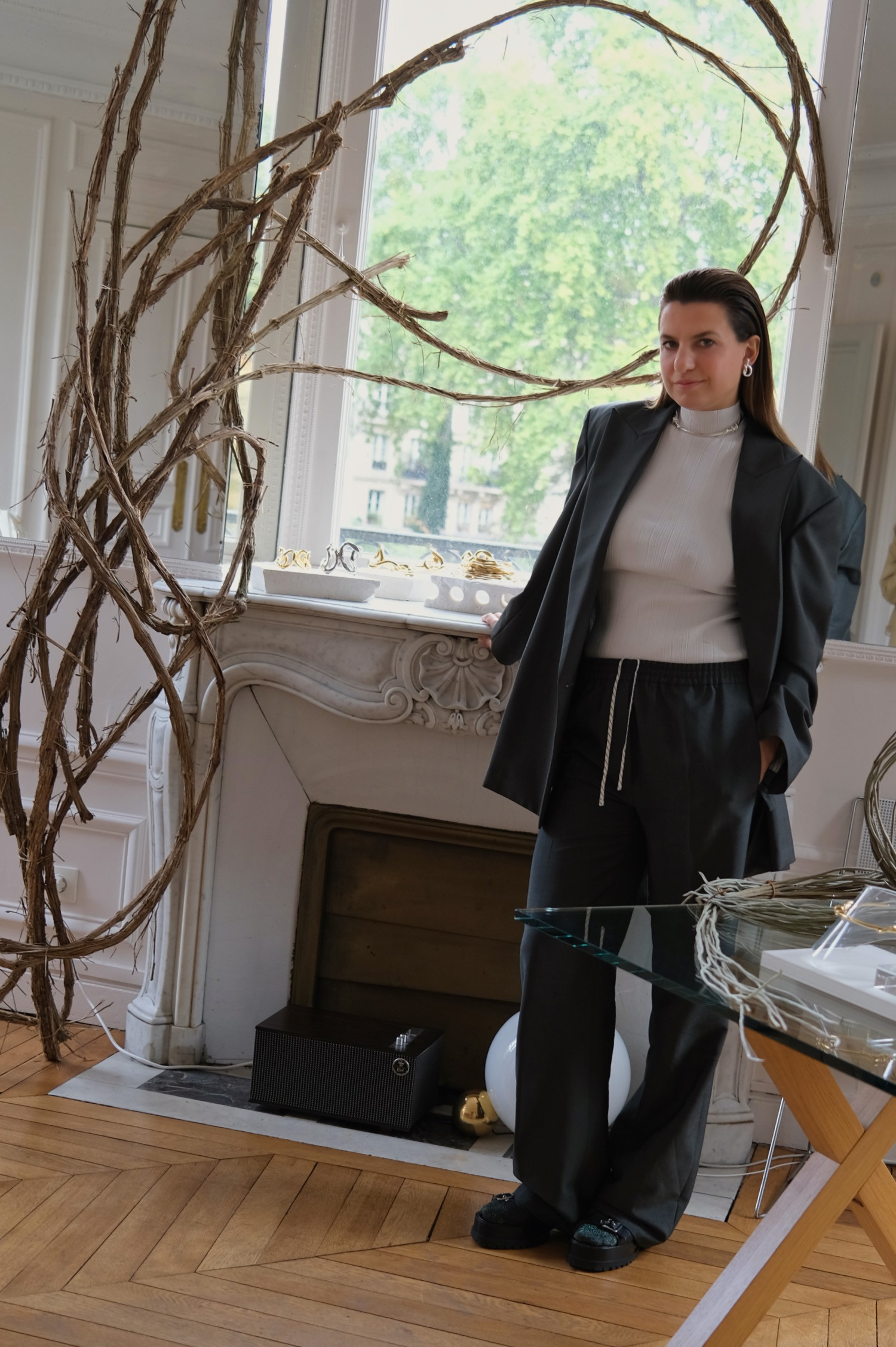 Thanks for the visit, Annelise!