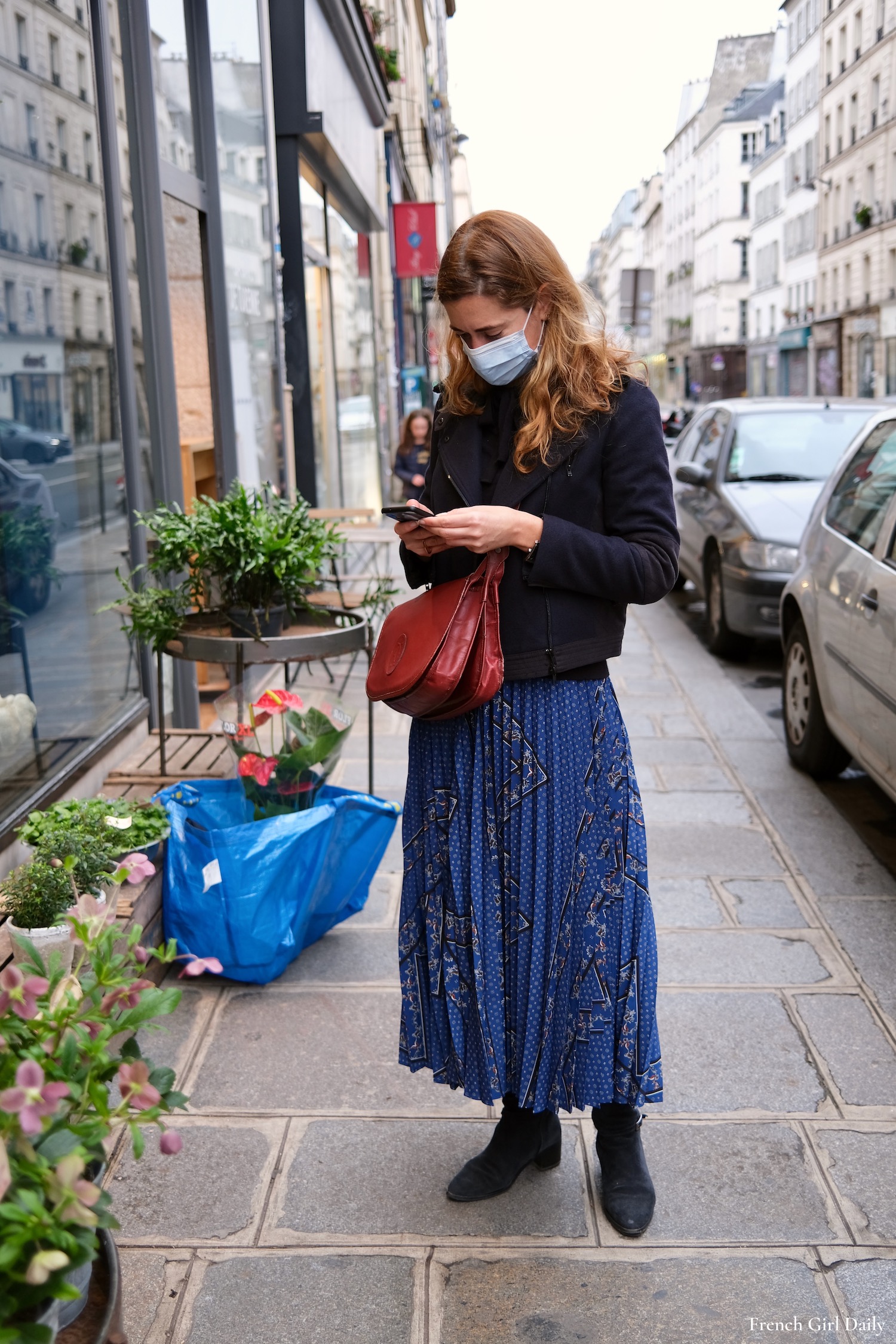 Les parisiennes sont à nouveau confinées !
This is Amaya. I spotted her in front of my neighborhood greenery in Le Marais. She is wearing a blue pleated skirt by Caroll.
This is the first portrait of a new series I am featuring on Instagram called #ParisiennesConfinées featuring Parisian women I come across on the street during the second French lockdown confinement period! Let me know what you think and follow along on Insta.