I really love taking inspiration from Parisian street style and getting inspiration from Instagram when putting together my own outfits.
Living in Paris has exposed me to a totally new way of dressing. I feel like I have clarity when I get dressed in the morning, which is something I never felt before moving here. I started with a solid Parisian spring wardrobe foundation.
My approach to style is very 'French' – practicality above all and simplicity at the core.
Today I want to share a few ideas for putting together Parisian spring outfits. Each of these outfits has been inspired by the outfits that I see on the streets of Paris during spring!
Parisian Spring Outfits
Here are a few outfit ideas for how to get Parisian spring style!
Cotton Pleated Dress, Ballet Flats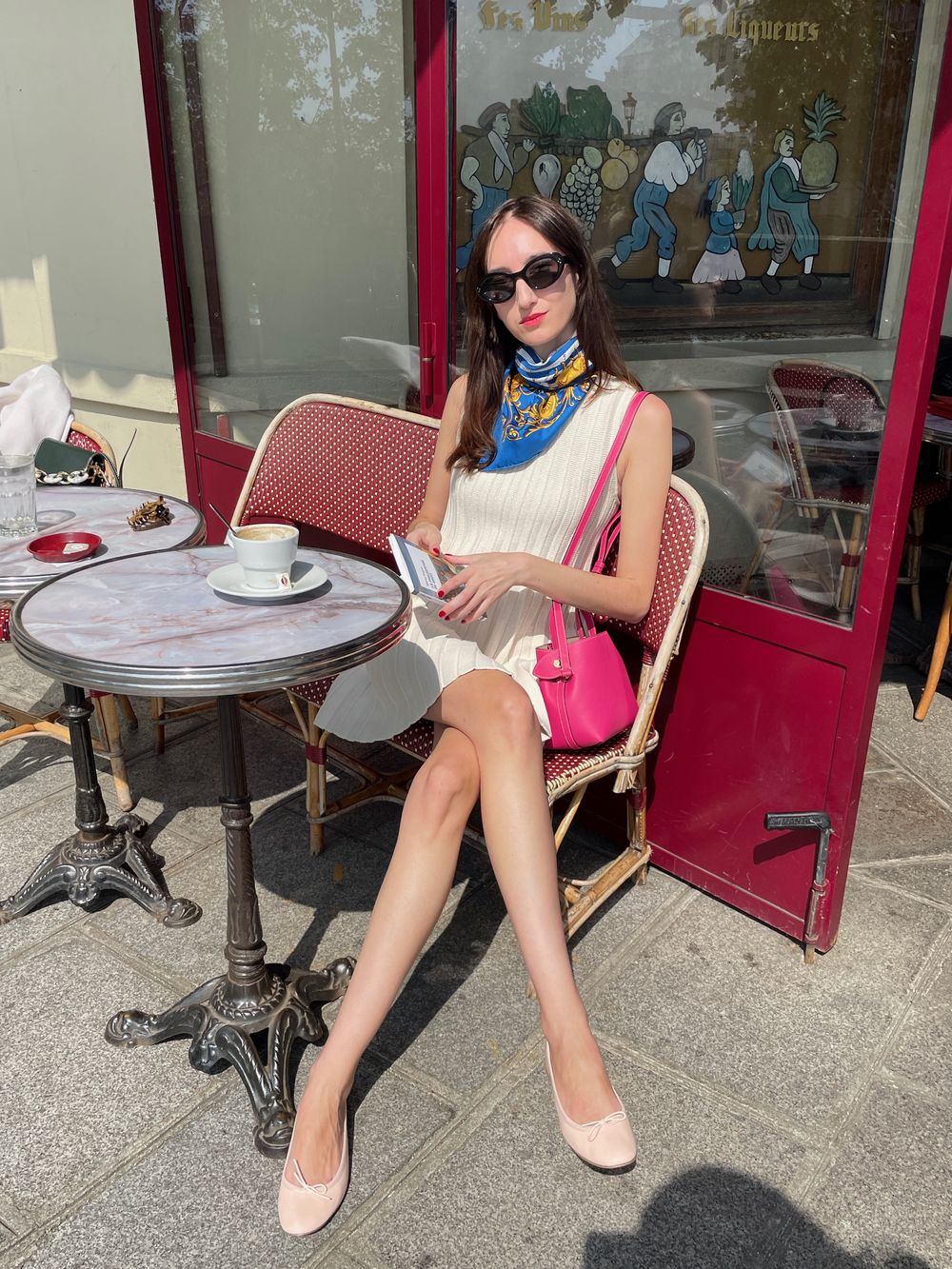 White Linen Midi Dress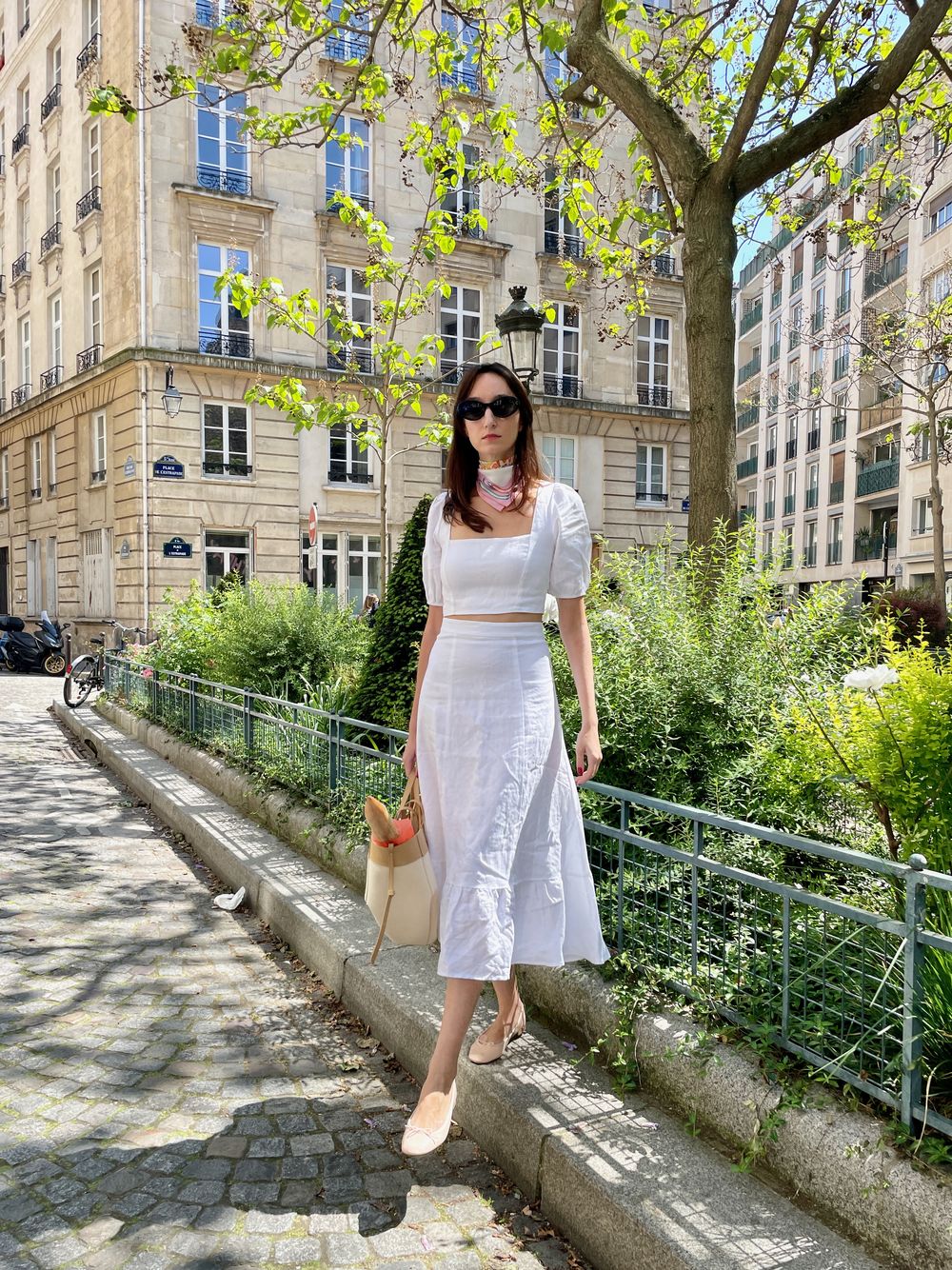 Tweed Skirt and Figaret Top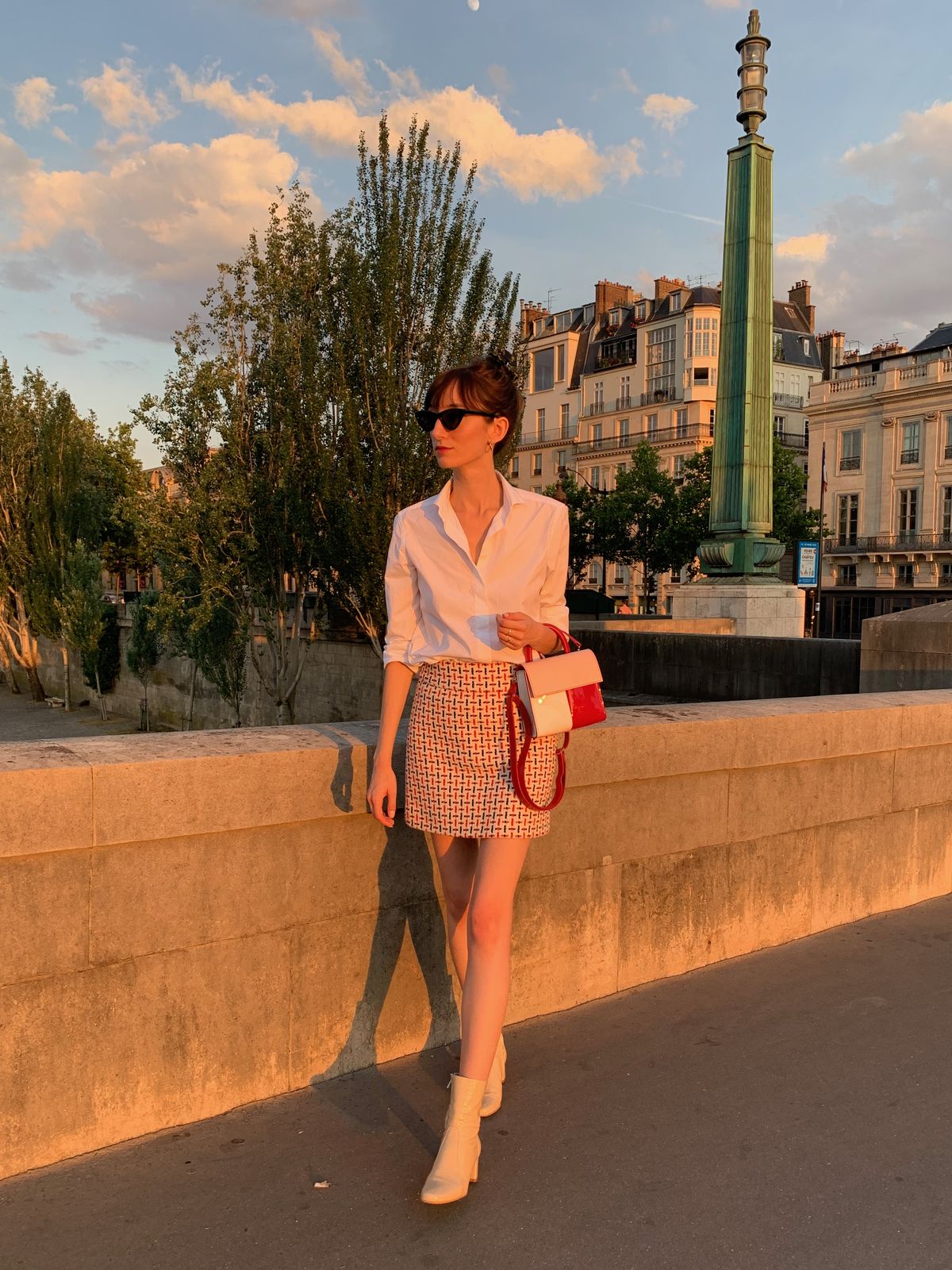 Purple Gingham Dress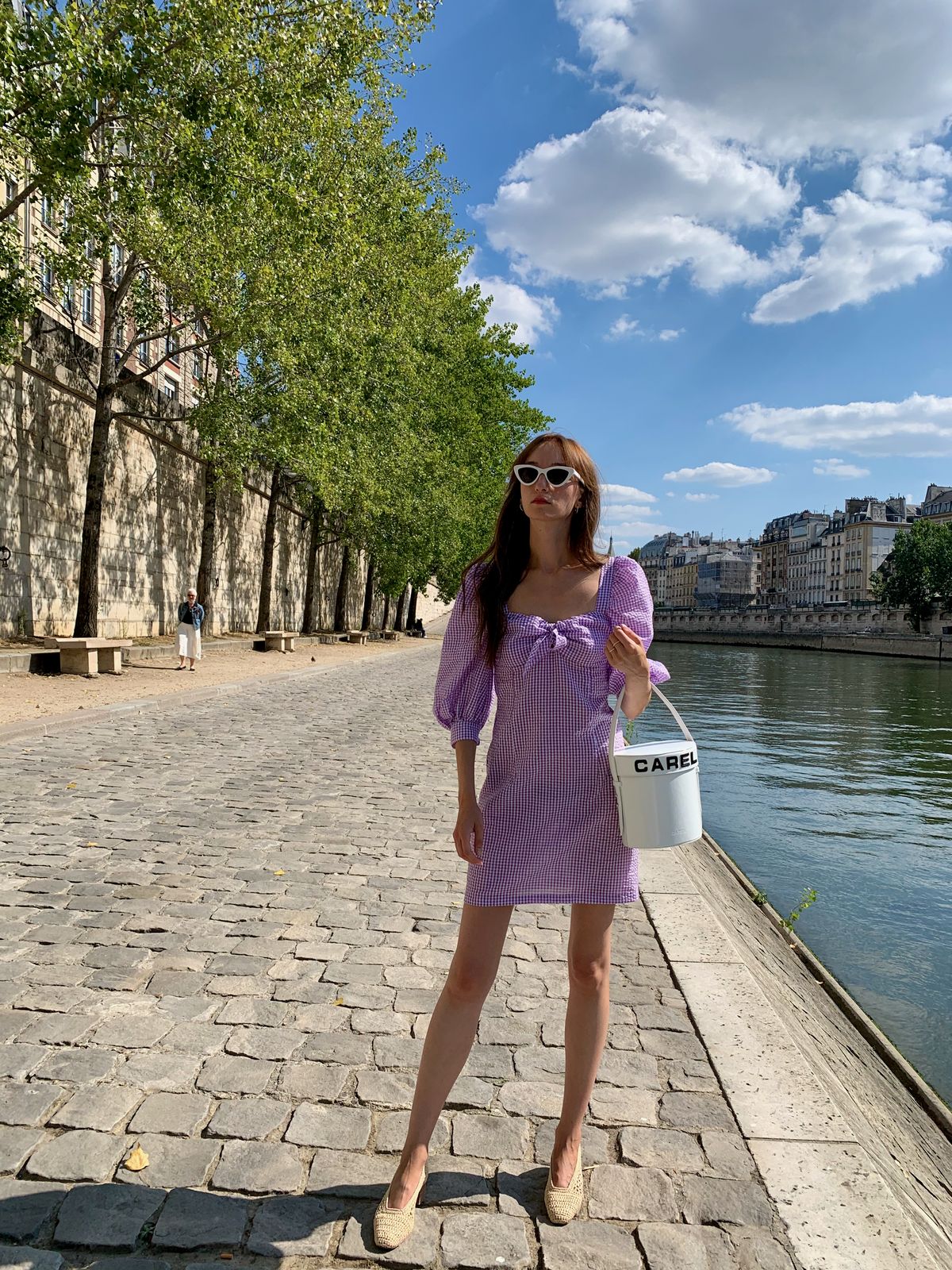 Cashmere Sweater and Black Silk Midi Skirt with Beige Leather Boots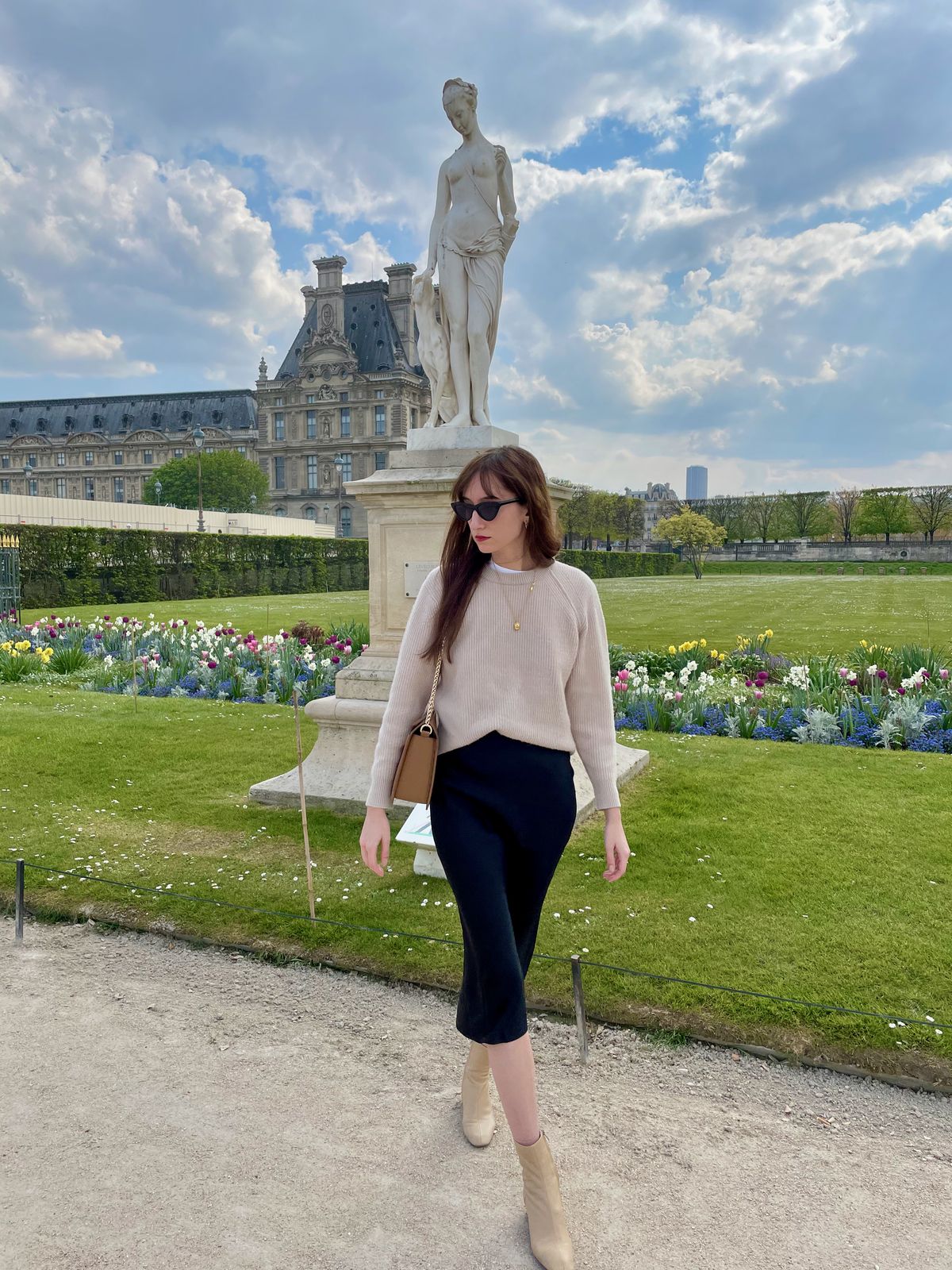 Vintage Top with Rouje Jeans and Basket Bag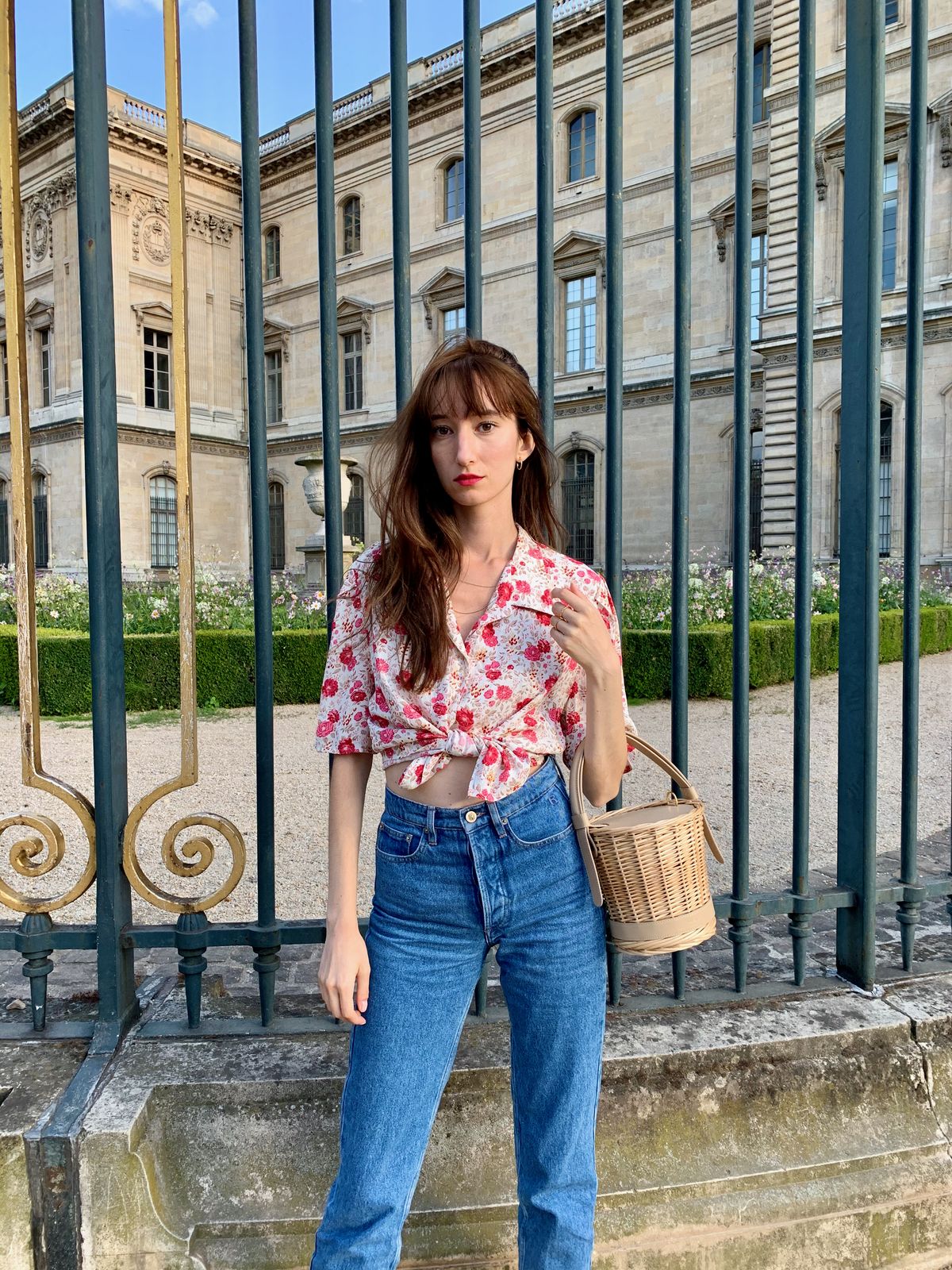 Floral Dress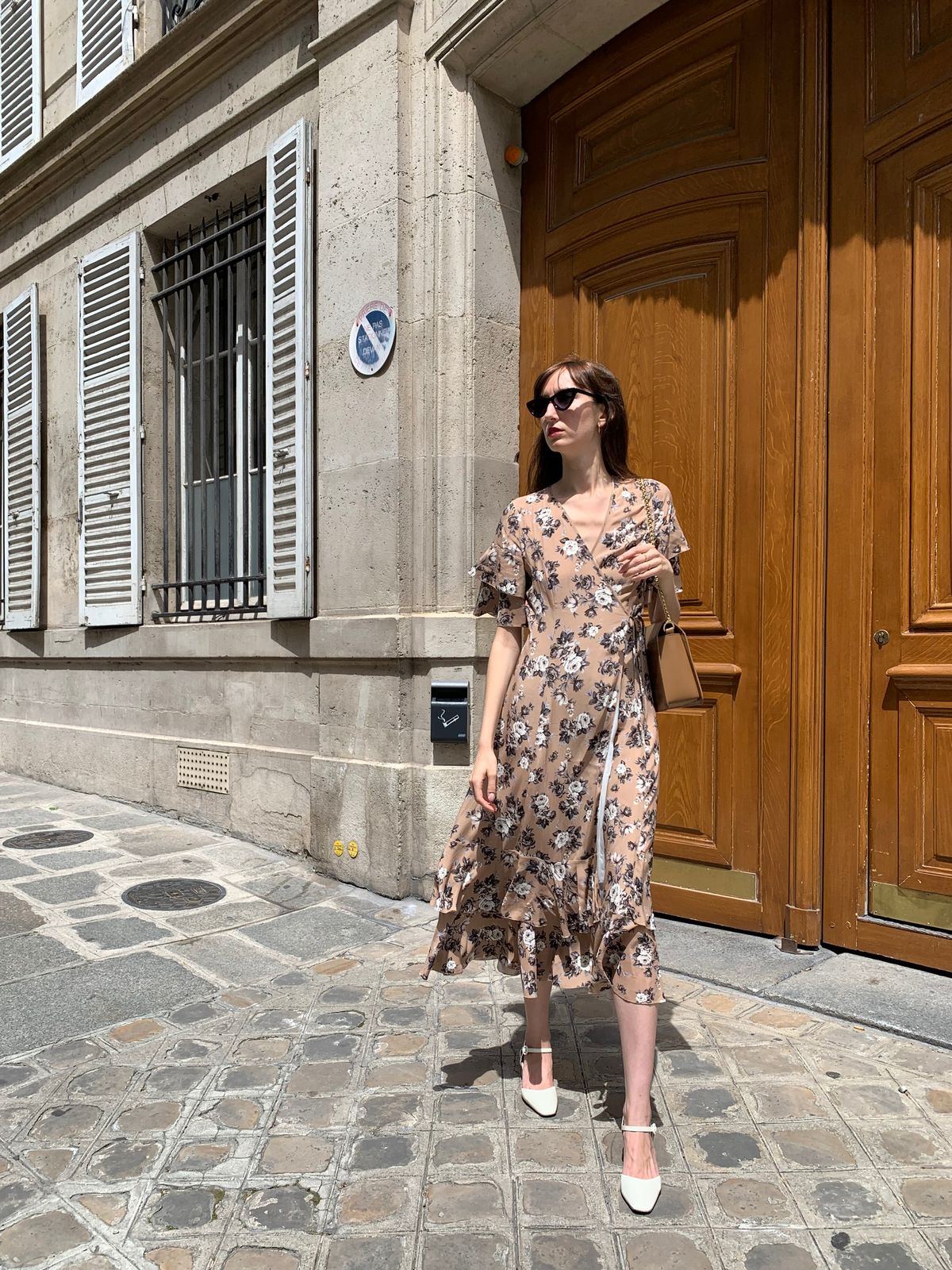 Blue Button-up Shirt, Straight Leg Jeans and Carel Heels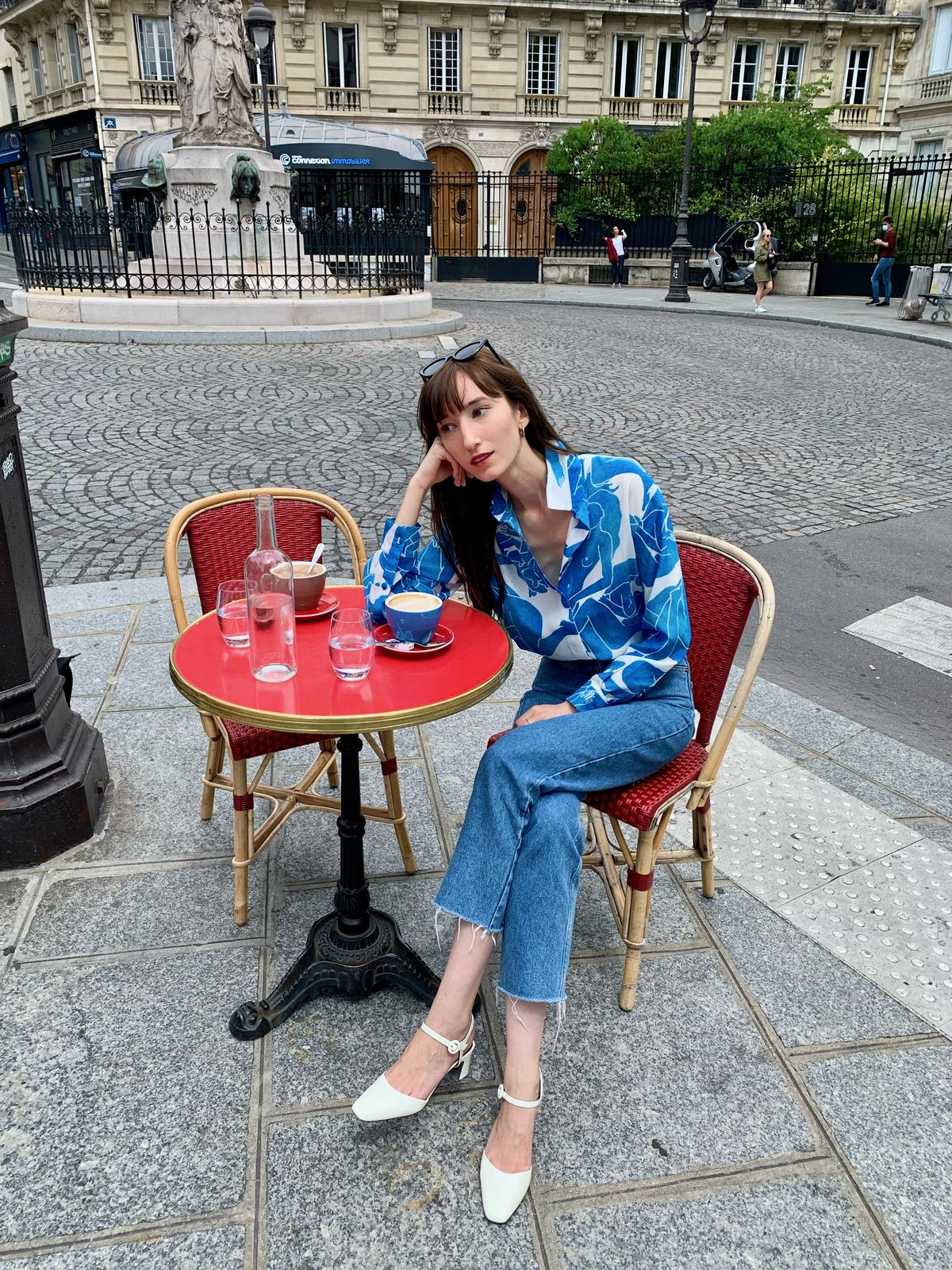 Striped Top and Skirt with Knee-High Boots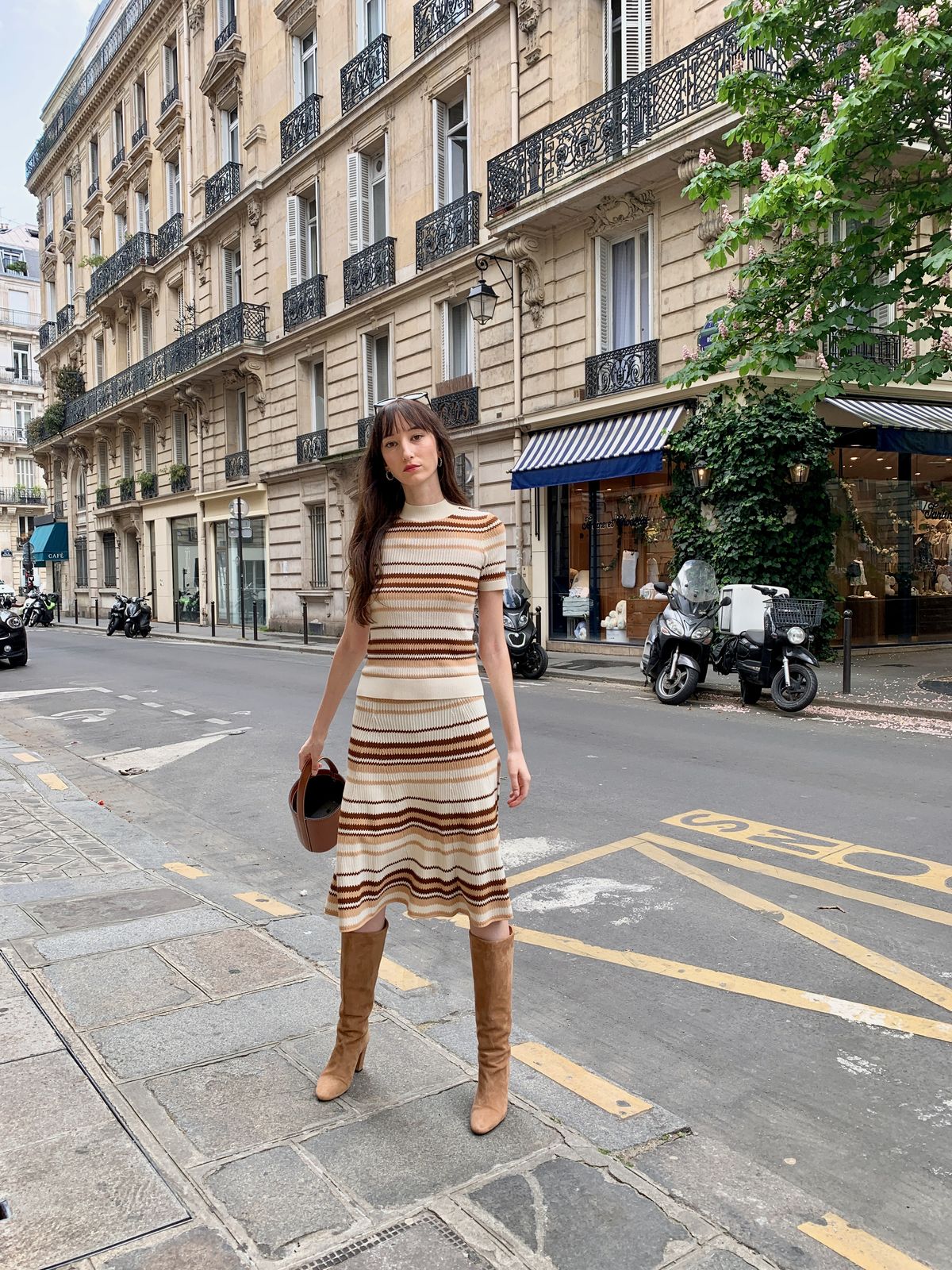 I hope this post helped you learn how to dress like a Parisian!