What does Parisian spring style look like? Well, I live in Paris and I get to see what Parisians are wearing in spring firsthand. I love when the temperatures start to rise bit by bit in March and early April. People swap out their heavy winter coats for lighter colors and airy materials. Want to know how to dress like a Parisian in spring? I'll share everything I know!
Parisian Spring Style
If you want to dress like a Parisian this spring, then here is my guide for getting the perfect Parisian spring style. When building your perfect Parisian wardrobe, pay attention to these items:
Fit: Parisians perfer an oversized look as opposed to skin-tight clothing
Materials: Parisians shop for clothing made of high quality materials
Timeless Style: Parisians go for clothing design that is timeless and chic. No trends to be found here!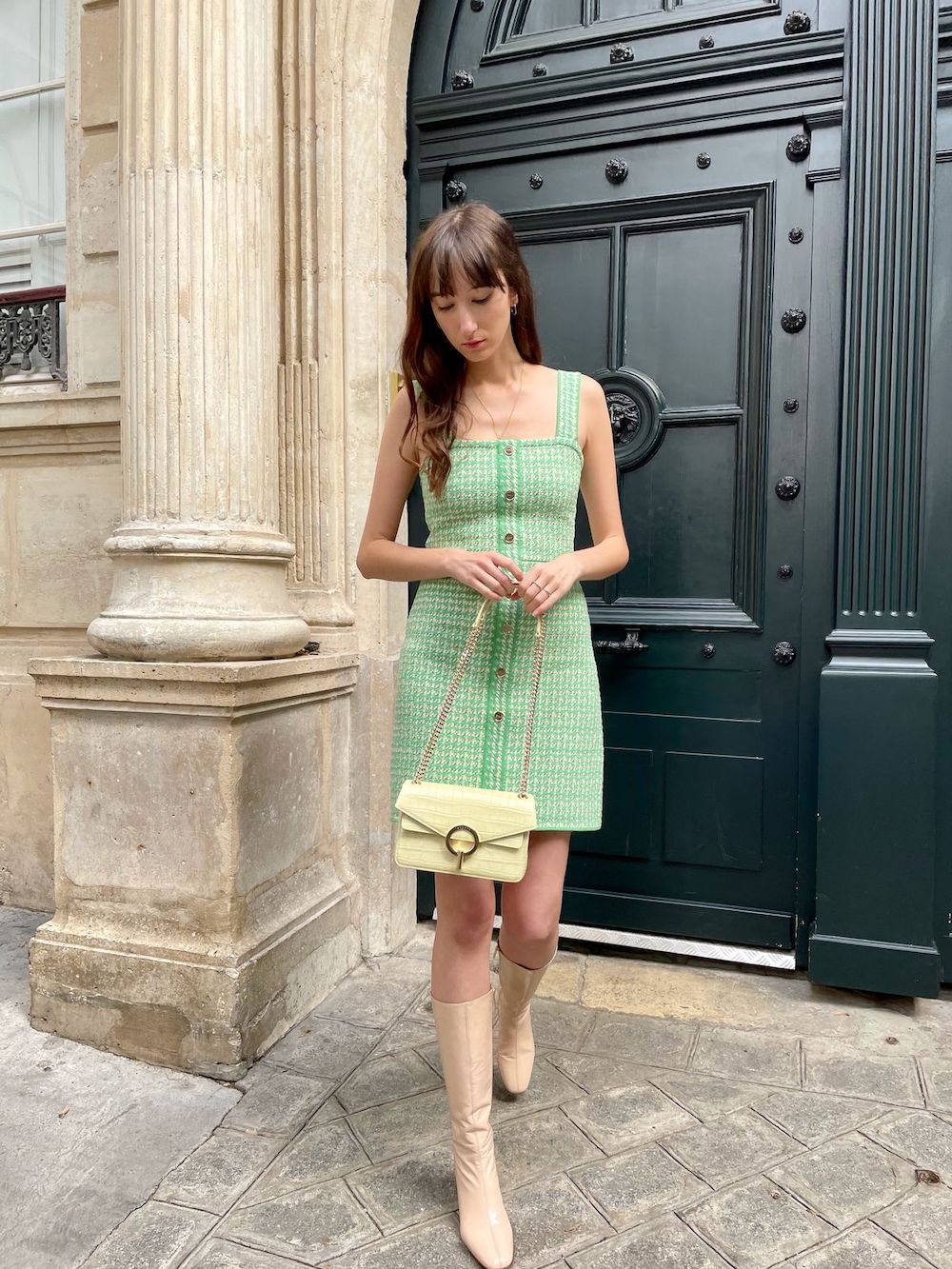 Break out the Trench Coat
A beige trench coat is the most suitable outerwear for wearing in Paris in spring. While Parisians pack away their trench coats for winter, spring is the ideal time to wear them outside again. A good trench coat is waterproof and will shelter you from the inevitable Parisian rain. Wear a cozy wool sweater underneath to stay warm when it's still early in the season. Switch to a t-shirt when the weather warms up.
Long Sleeve Marinière Shirts
Parisians love to wear long-sleeve striped marinière shirts in spring. They are the perfect top to keep warm in spring without getting overheated. I have a large collection of white long-sleeve shirts that I get ready for spring, too.
Cardigans Everywhere
Cardigans are the perfect addition to your spring outfit. They can be buttoned up during the cold mornings, and undone when it gets warm in the afternoon. Opt for a size above your normal size for the ultimate oversized Parisian chic look.
Beige Pants
While the fall and winter seasons call for darker shades of pants, in spring, Parisians prefer lighter tones for their pants like beige, cream, and white! Beige pants are a must-have in your spring Parisian wardrobe as they go with so many other different colors. Neutrals are always a good idea when it comes to spring dressing.
Midi Length Skirts
Parisians love wearing midi skirts in spring when it's not yet warm enough for mini skirts. They might pair them with knee-high boots or flats depending on the temperature outside. On top, a slightly oversized sweater is ideal.
Colorful Silk Scarves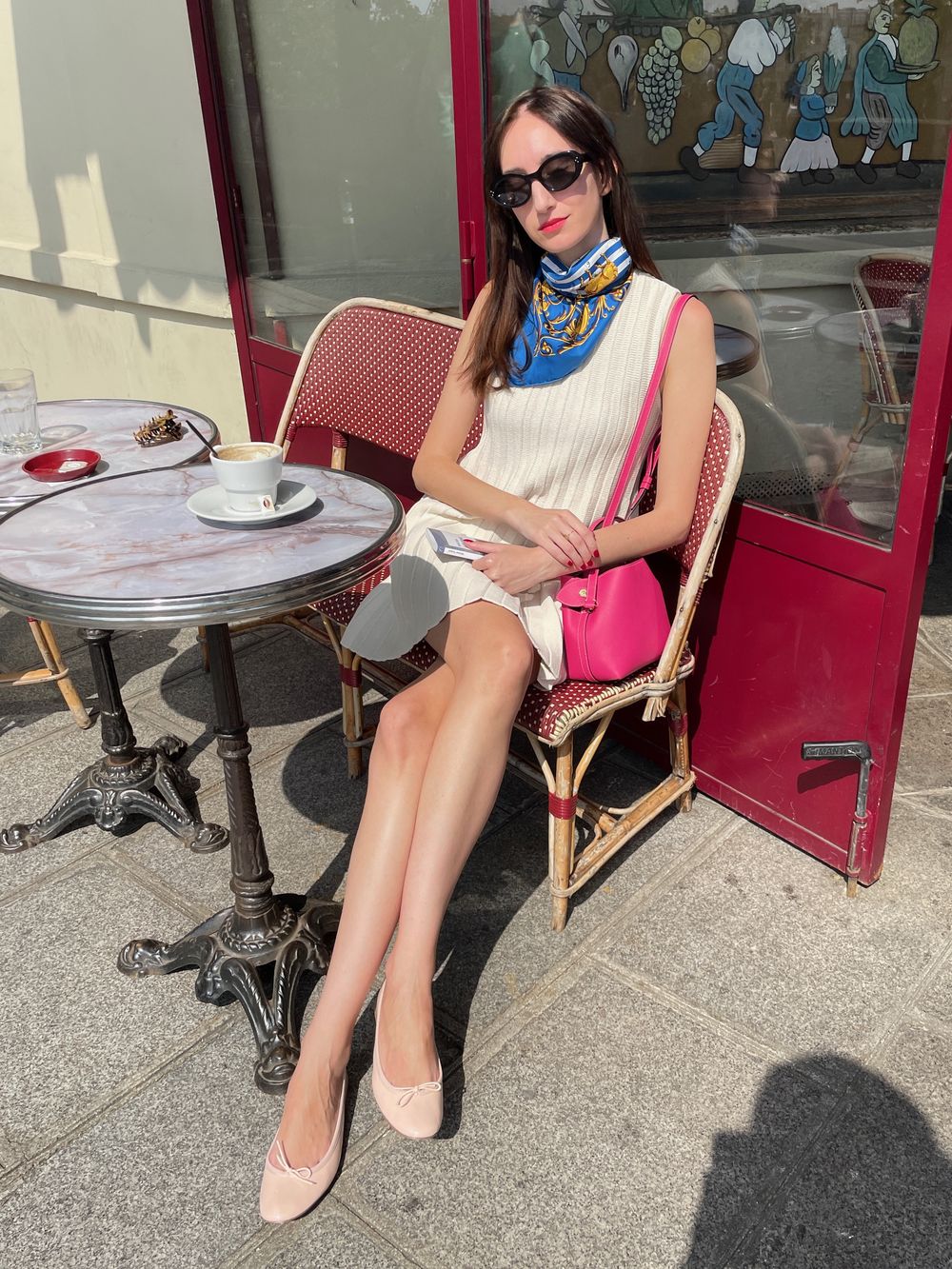 Colorful silk scarves start making lots of appearances on the streets of Paris come springtime. If you have a classic Hermès carré scarf, that would be best, but otherwise, you can find lots of affordable silk scarves from different fashion brands that can give you the same chic look.
The Basket Bag
The timeless Birkin style basket bag is the perfect spring handbag accessory. The beige wicker is a great neutral color that will go well with just about any outfit you choose. A large one will hold all the day's essentials!
Introduce Pastel Colors
The Parisian spring wardrobe essentials are often beige, white, or brown. Spring is the best time to bring some pastels into your wardrobe like lilac, pale green, and soft pink.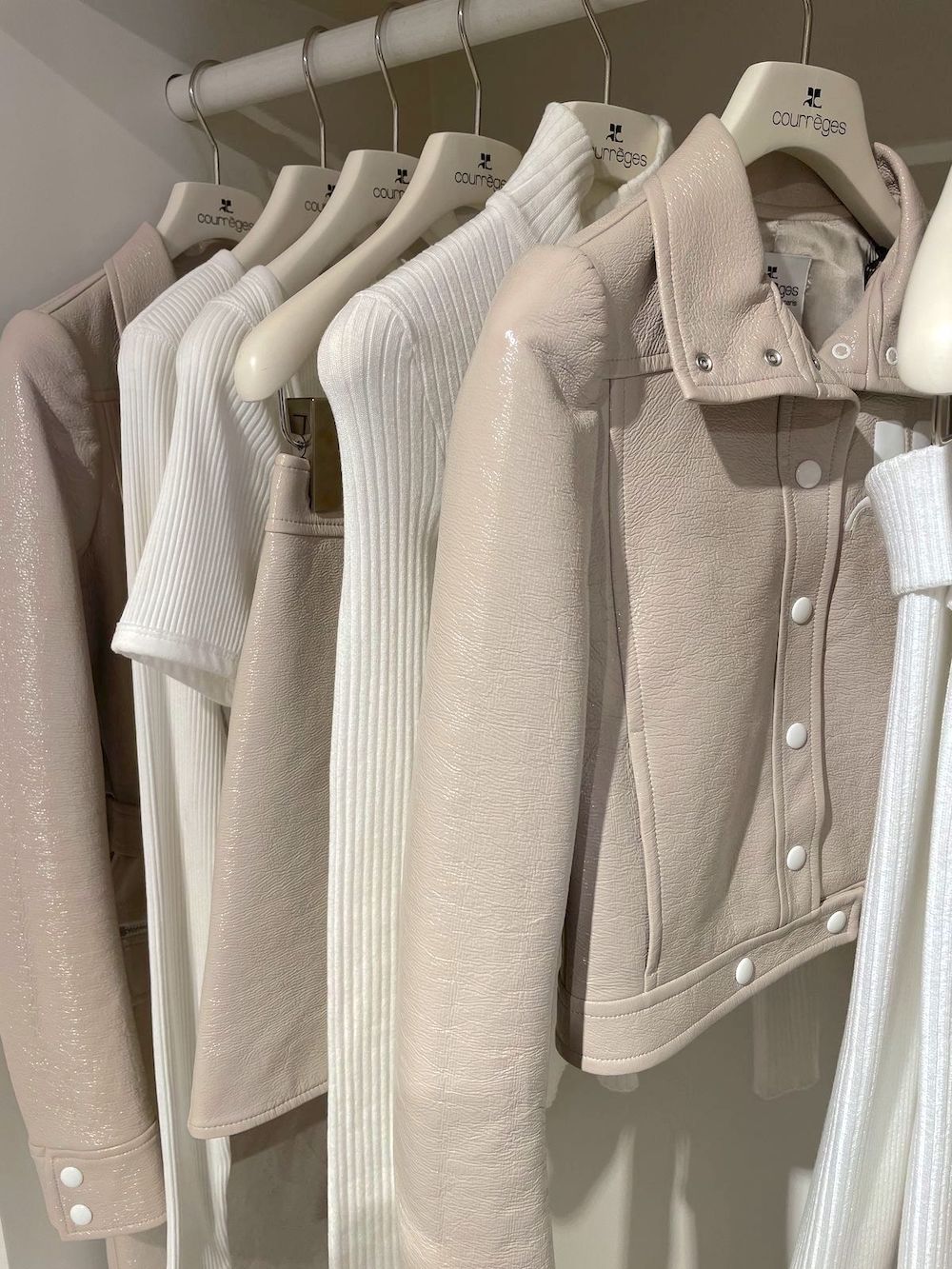 I hope you got inspired by these Parisian spring fashion trends. Next up, don't miss my Parisian spring outfits to see how to put together a perfect spring look.
Subscribe to my email newsletter below for more Parisian fashion updates!