If you love vintage 70s clothing design, but prefer freshly cut fabric with modern durability, then look no further than Nathalie Dumeix, a French designer with a small boutique in the 11th arrondissement of Paris.
Nathalie's operation is small on purpose. She produces a limited quantity of each piece, and if an item you want isn't available, you have to order it online and wait. This low-production, slow fashion operation is at the heart of her philosophy. Nathalie's clothes are produced responsibly. She doesn't want to join the host of brands producing mass quantities of garments, even if it means sacrificing profits. That's why you'll only find one Nathalie Dumeix store in Paris – where you can shop directly above her atelier.
Nathalie Dumeix clothing is proudly made in France – in Paris – by a craftsman she has been working with for decades. If you need a pair of her pants tailored because you're on the petite side, Nathalie can take care of that. Her pants are intentionally produced long so that they will fit tall women (like me!) right away, but can be easily hemmed to fit petite women, too. It's just one of the many benefits of shopping directly from a designer herself.
I was initially drawn to Nathalie Dumeix after seeing her clothing on French girls like Jeanne Damas, whom she works closely with, and Anne Laure Mais Moreau. My first purchase was the Jeanne pant in blue marine, and the Joplin pant in dark green.
In the States, it's difficult to find vintage style cuts from contemporary stores or designers. While I love vintage clothing, I also sometimes prefer new clothing that takes the shape of my body because no one has worn it. Especially when it comes to pants, it's difficult to find a good fit.
I was ecstatic to find that Nathalie Dumeix sells well made high-waisted pants with 70s style cuts that you simply cannot find elsewhere. She designs affordably clothing that exemplifies the 1970s vibes from Chloé and the minimalism of Céline. The Jeanne pant is a classic, with a high-waisted, straight-leg silhouette that is elegant and refined. The Joplin corduroy pant is more casual with a high waist, button fly, and flared leg. Both pants have oversized buttons, a key feature of 70s design. The Joplin pant has become a staple in my wardrobe – I purchased it in green, blue, brown and brick red – and I wear one every week without fail.
I wanted the Jeanne pant in beige for the longest time, but every time I visited the shop, it was sold out! I finally got my hands on it after a year or so. That's part of the joy of shopping from Nathalie Dumeix – you might have to wait for an item you really want, but that just makes you appreciate it all the more.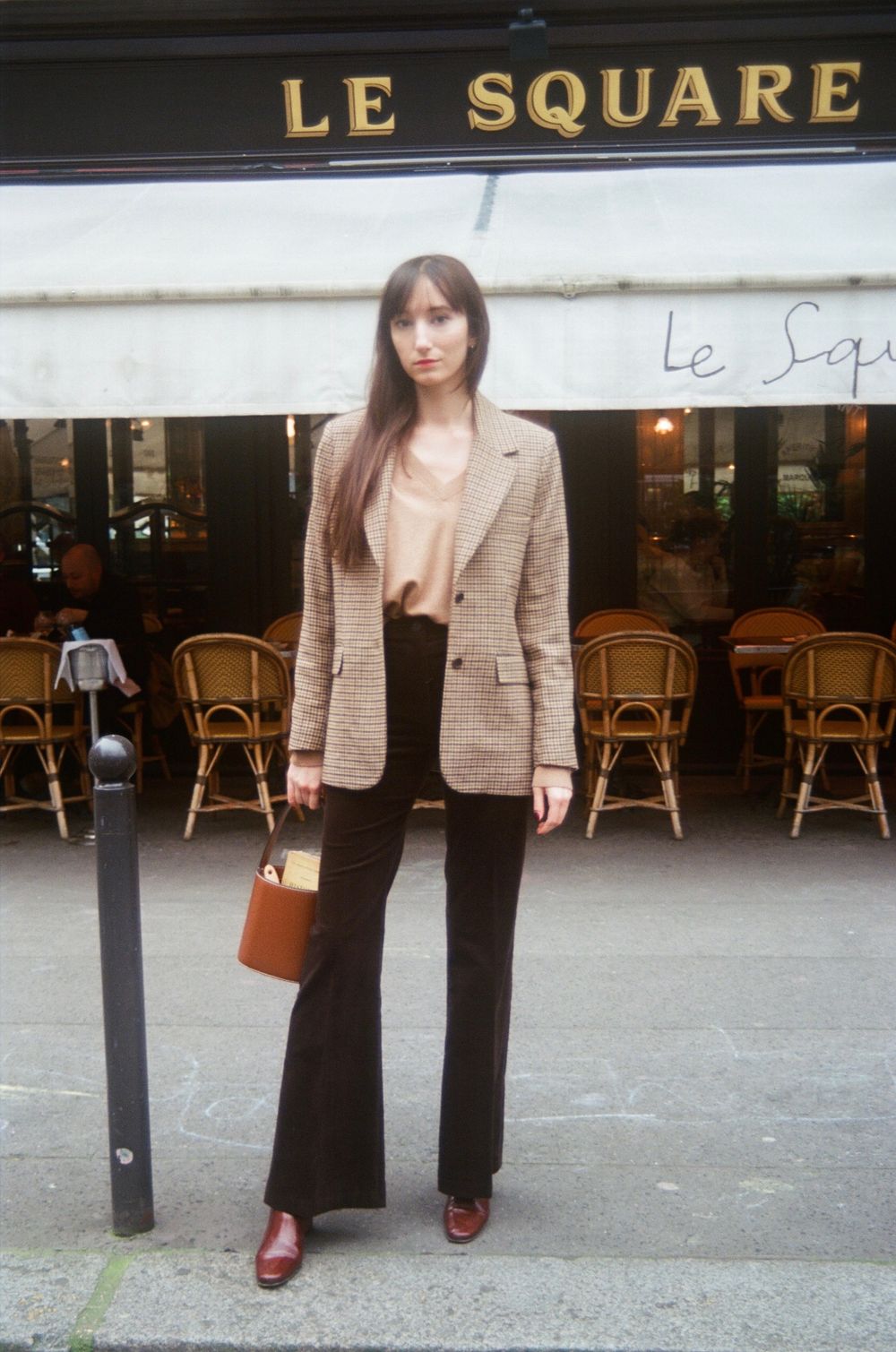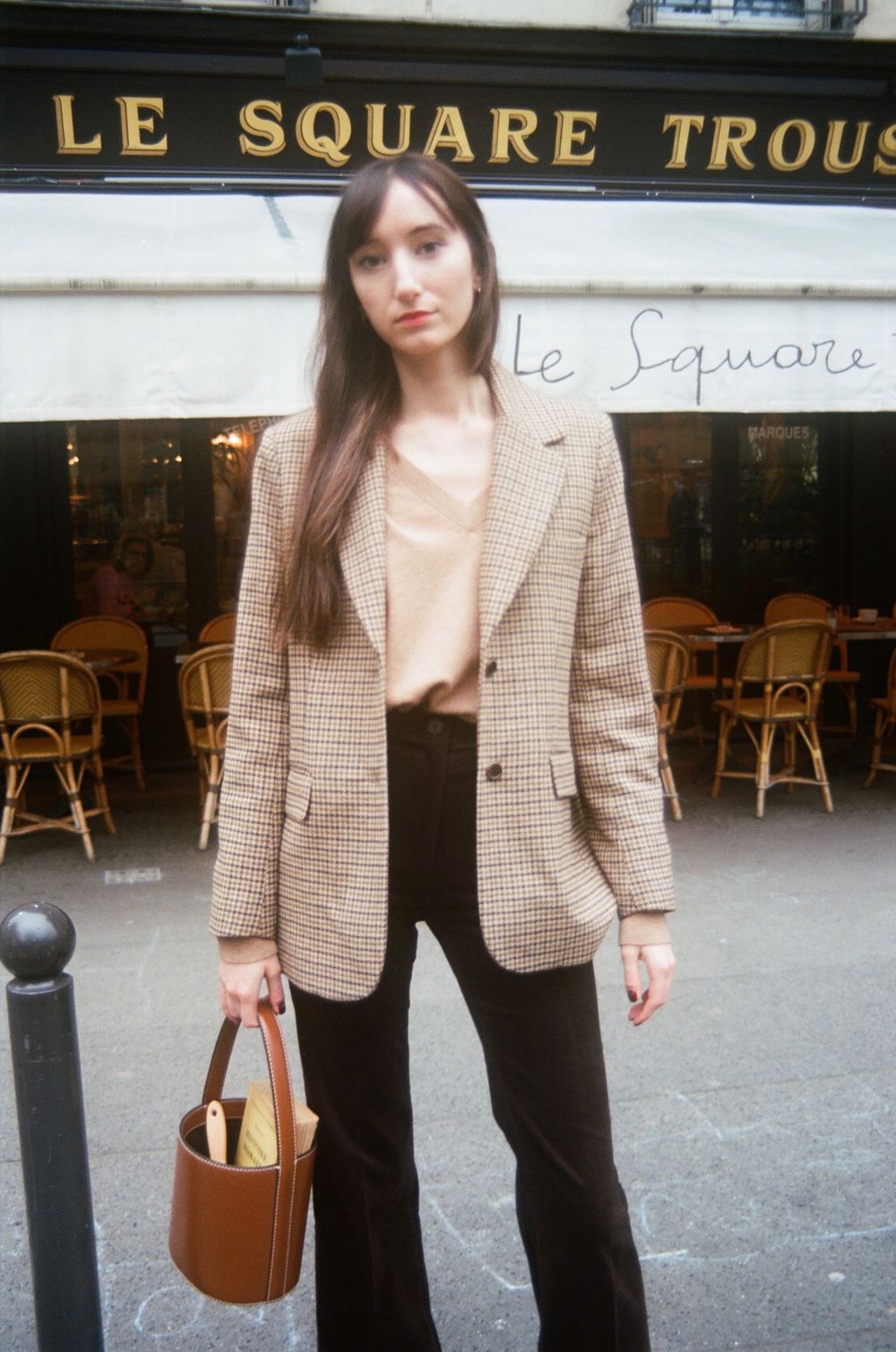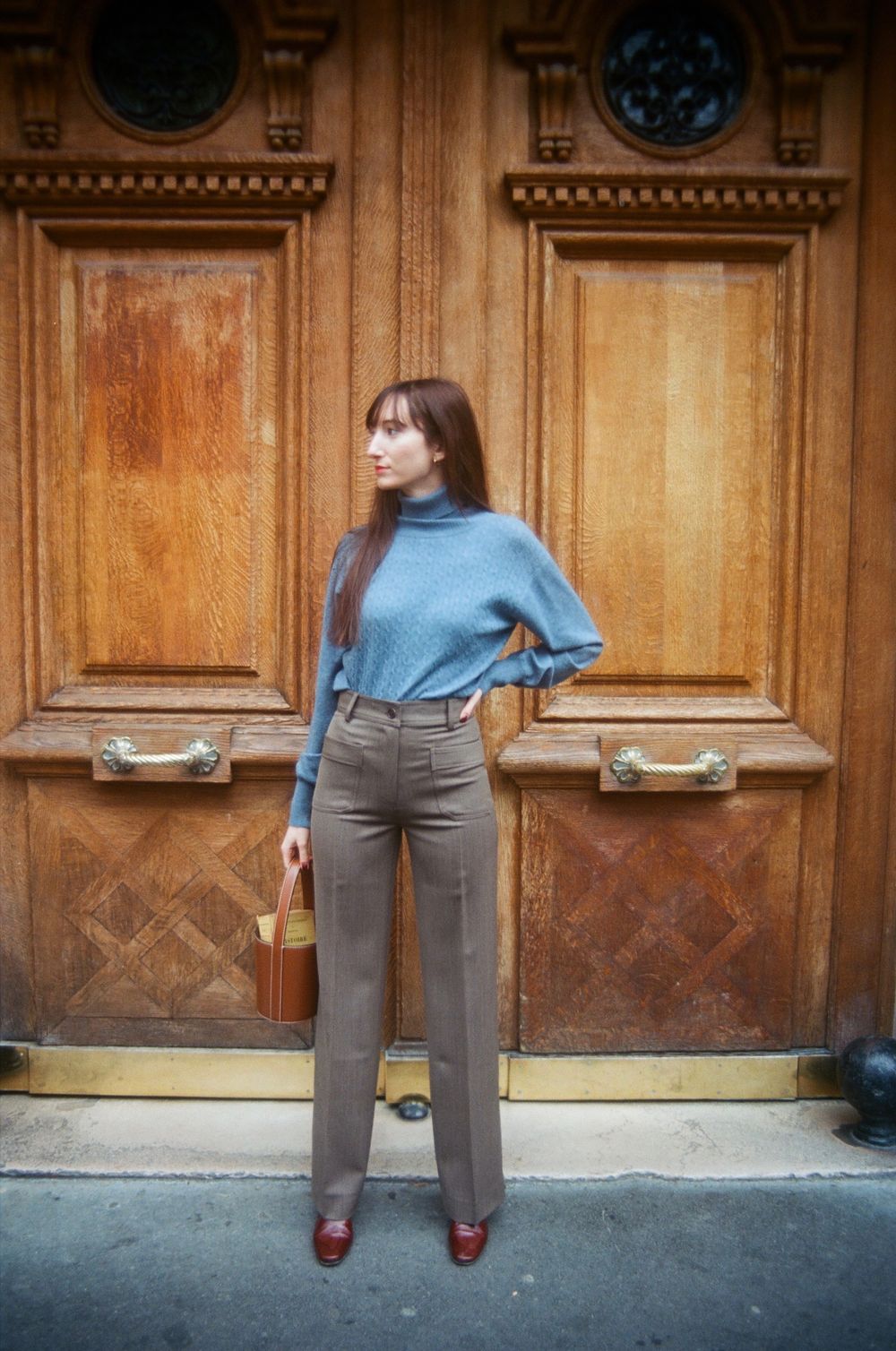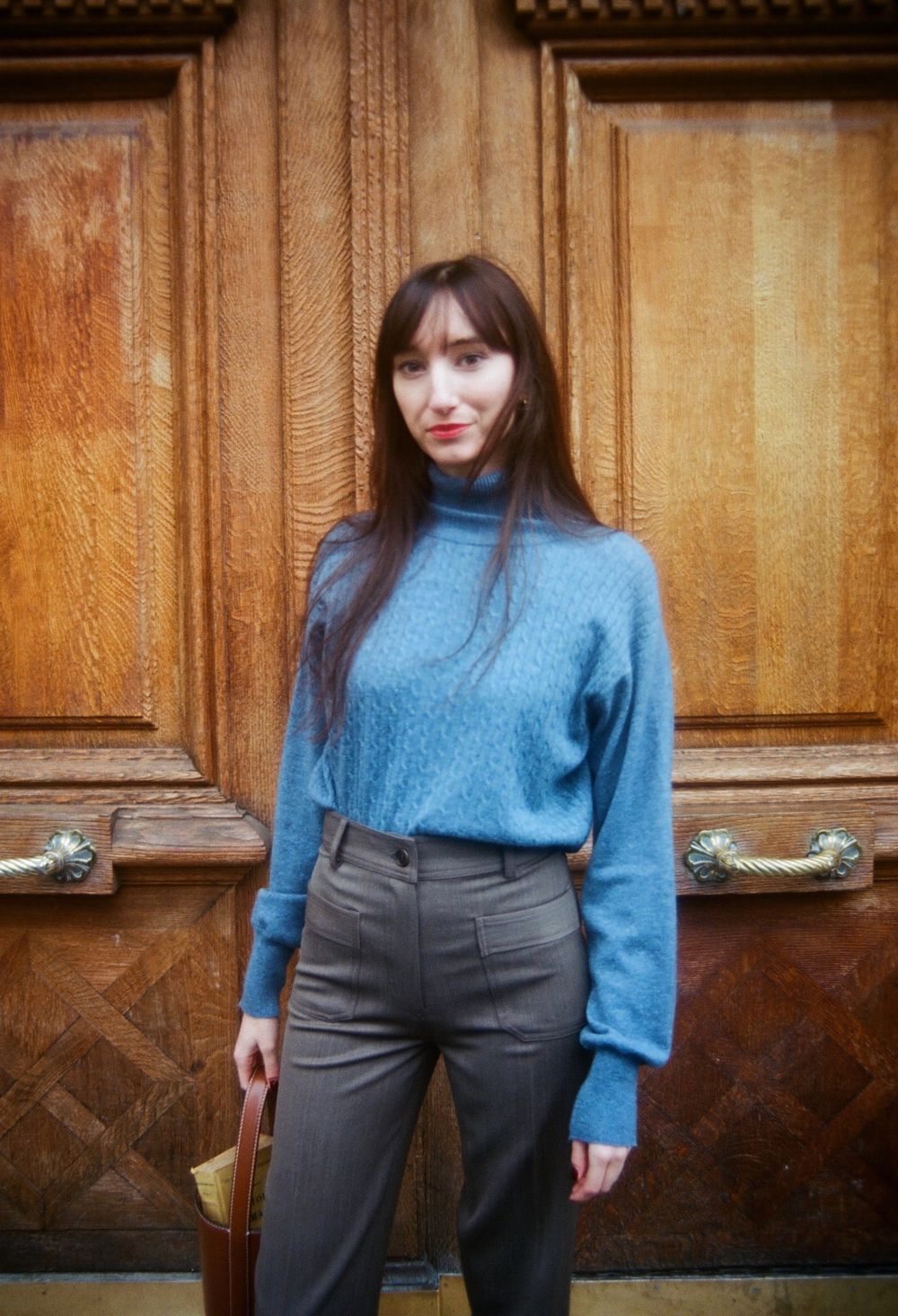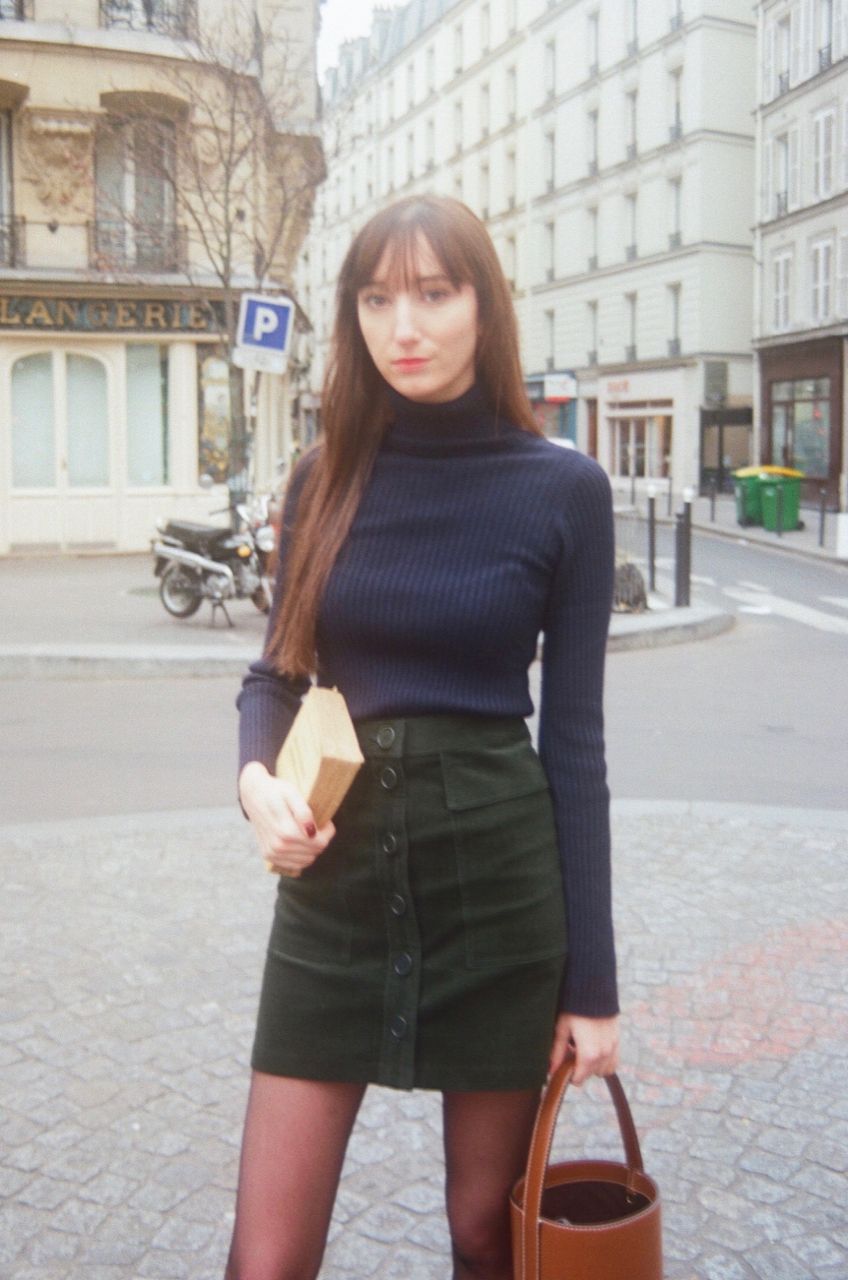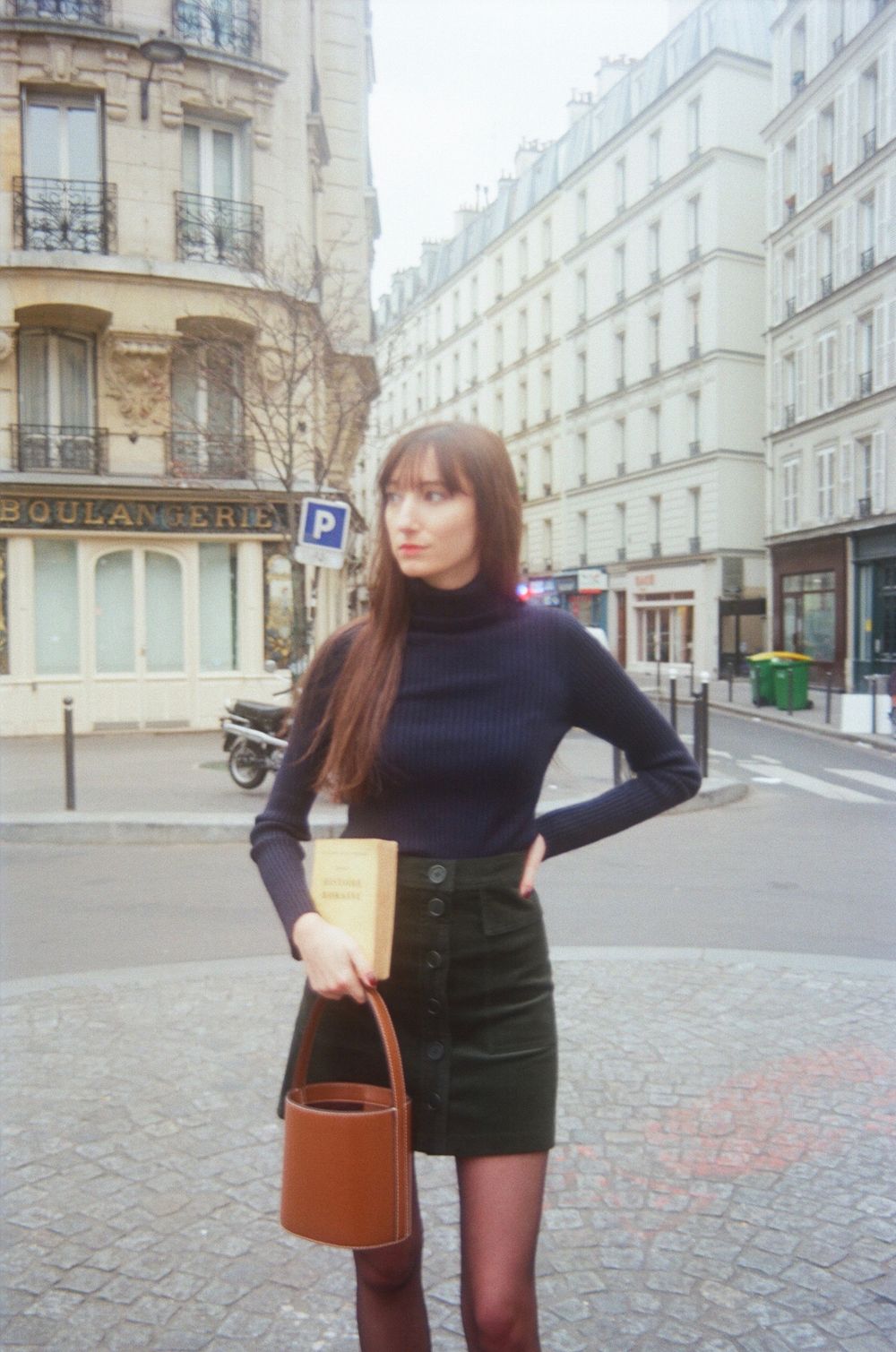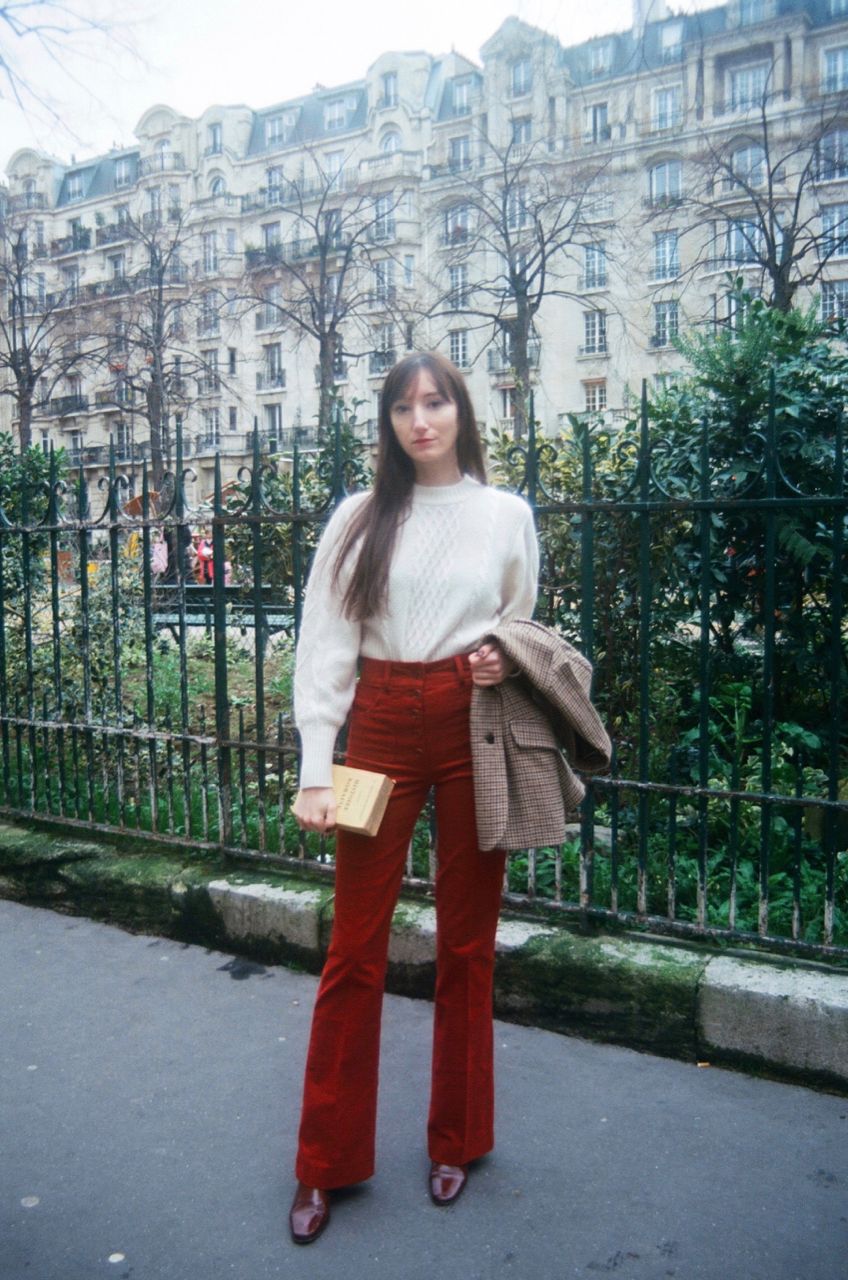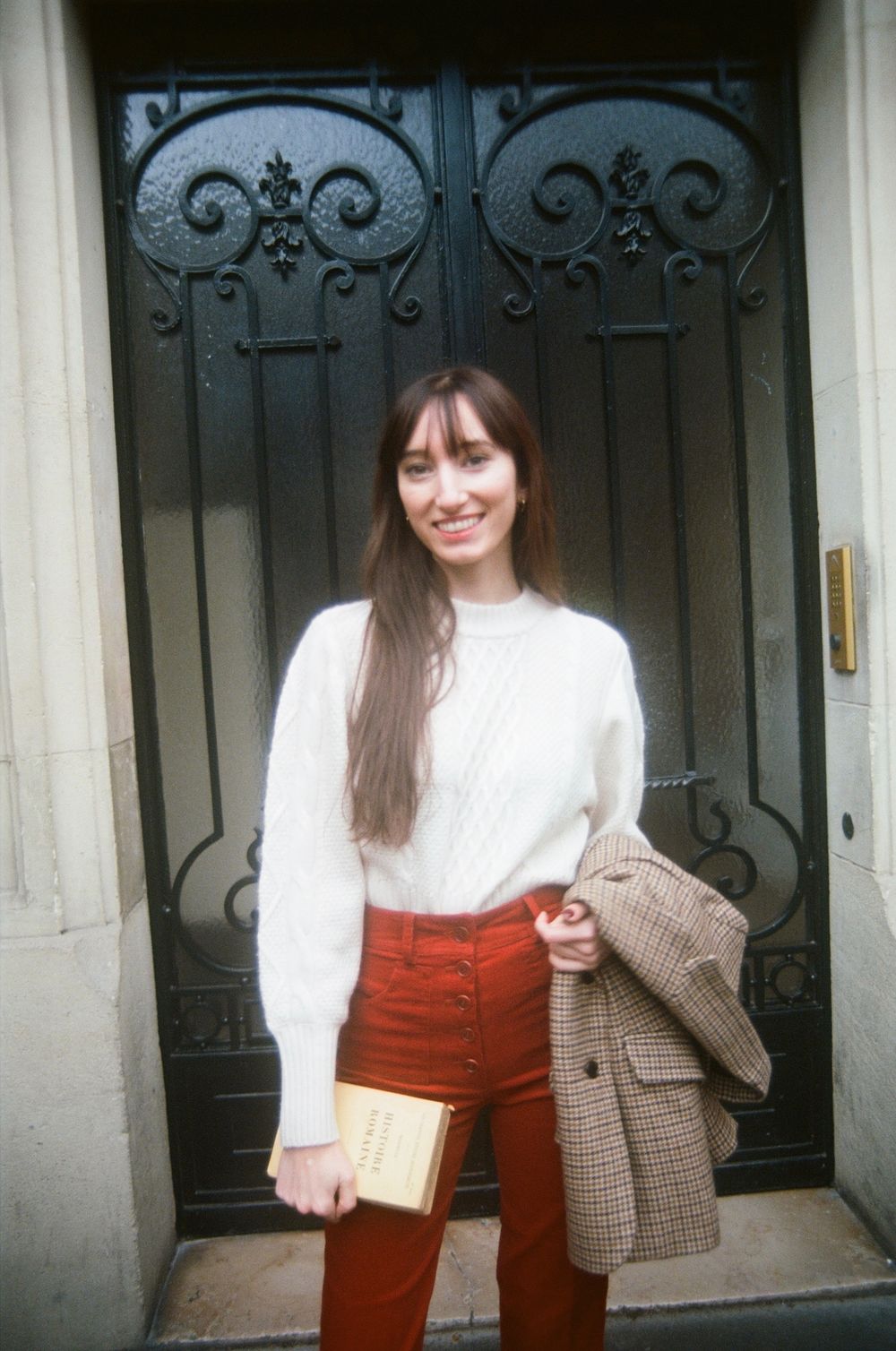 All photos taken by Valentine Martin-Duchêne
I highly recommend visiting Nathalie Dumeix's boutique if you have the chance:
10 Rue Théophile Roussel
75012 Paris, France
Open Tuesday to Saturday from 11AM–7:30PM