If you want to learn how to dress like a Parisian in fall, get ready because I'm about to share all the secrets to looking French AF this autumn!
If you don't know me, I'm an American girl living in Paris since 2019. I have been obsessed with French girl style for as long as I can remember after spending time in France as a teenager.
Today I live in the very chic Le Marais district of Paris which means I get a front-row seat to the city's latest street style. Here are the Parisian fall fashion trends I've picked up on as of late!
Parisian Fall Style
So you want to master the Parisian fall style? Here are a few Parisian fall dressing tips.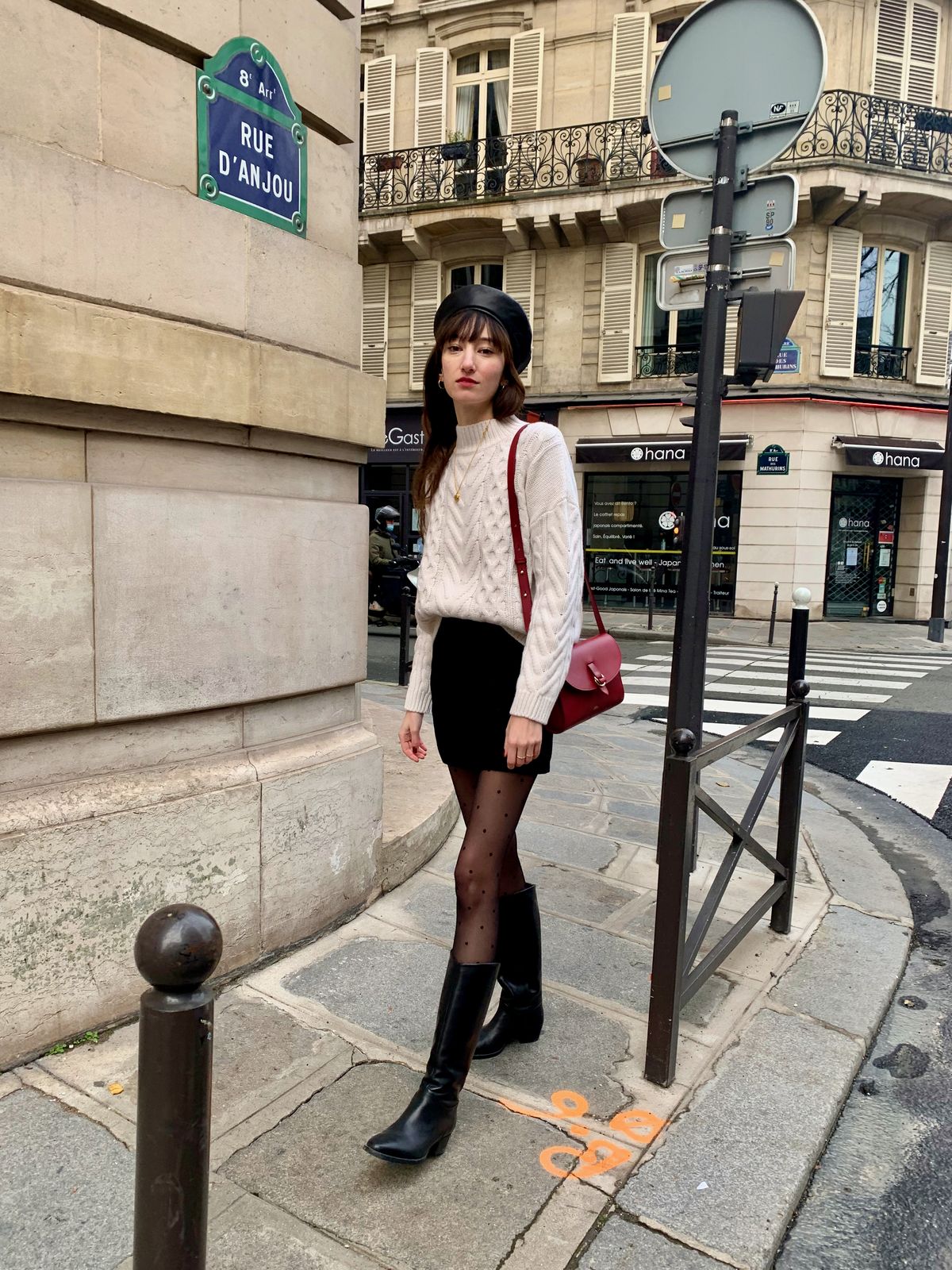 Fall Prints
From plaid to fall flowers, Parisians love wearing fall prints on their clothing during autumn. Of course, the print is always done in a fall color like dark brown, beige, forest green, or red.
Master Layering
Parisians are masters at layering during autumn since the weather tends to change pretty drastically during fall days in Paris.
Corduroy
Parisians love wearing corduroy pants and blazers during the autumn season. This fall fabric keeps you warm and looks chic! Stock up on corduroy clothing for your Parisian fall wardrobe.
Velvet
Velvet blazers and even pants make their appearances during fall in Paris. This is one clothing material to play around with in autumn.
Fall Dresses
French girls love wearing fall dresses during autumn.
Midi Skirts
Parisians love wearing midi skirts in fall. They often pair them with knee-high boots and wool sweaters. 
Lots of Sweaters
Parisians adore wearing warm and cozy sweaters during the fall. Just look at any Parisian terrasse and you'll see plenty!
Leather Boots
For chic Parisian fall style, pick up at least one pair of leather ankle boots to wear during the fall.
Tights
Parisians stock up on black tights of varying transparency come fall. A thick black tight is great for cold nights, while transparent black tights can be worn during the warmer fall days.
I hope this Parisian fall style guide helps you put together chic Parisian fall outfits this year!