It warmed up for a few days here in Paris and I took the opportunity to shoot some of my favorite style of boots – knee-high boots. I really adore this style of boot. I don't know why but I always feel that this shoe sort of elevates my outfit for the day. I typically wear knee-high boots with tights underneath and a skirt, so they are great for creating a feminine outfit.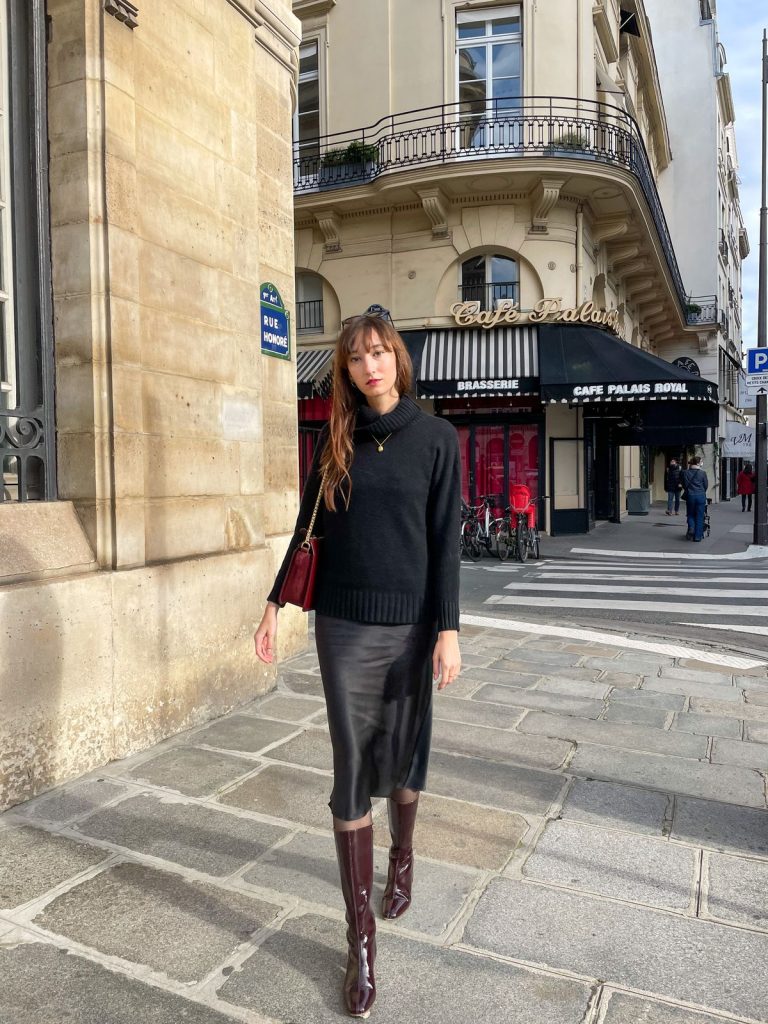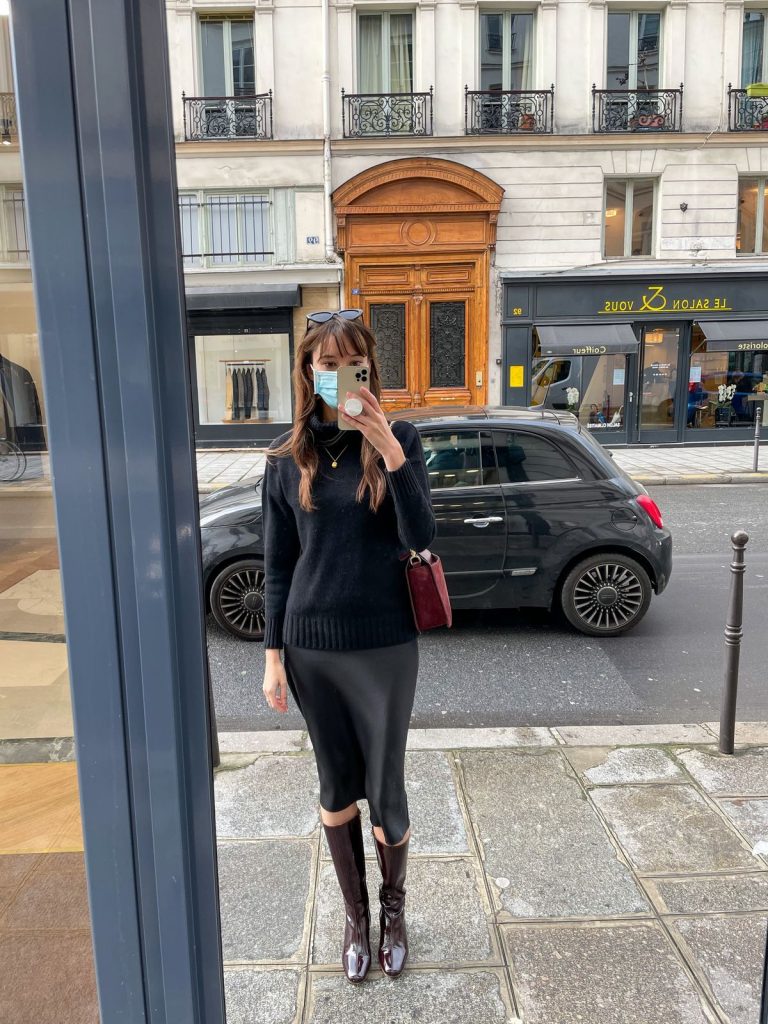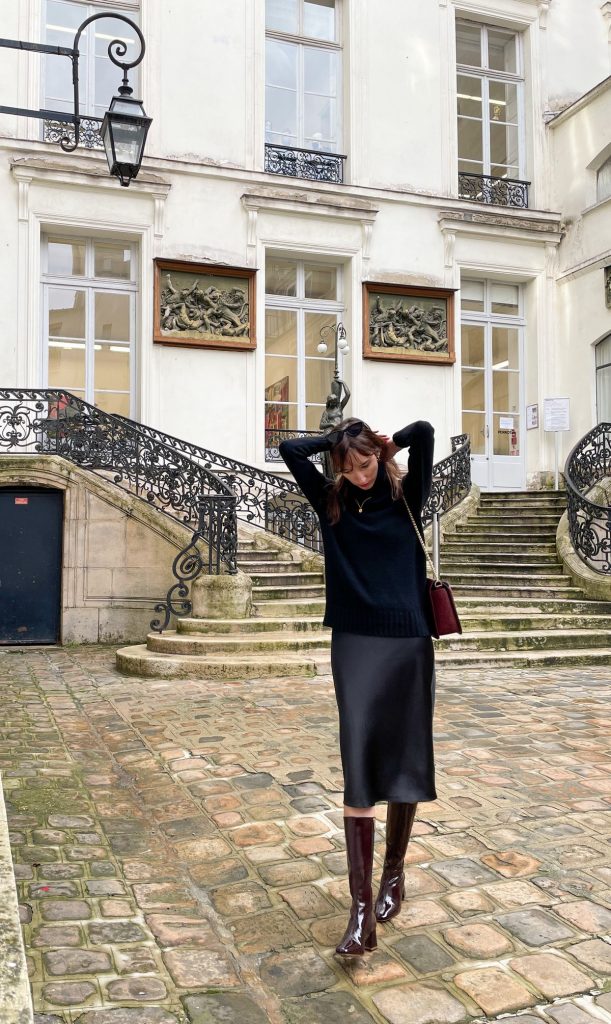 These are the Monica boots from the Juny Breeze x Bobbies shoe collection that launched last month. I love this boot so much and it pairs well with so many outfits. The heel is not too high so I can wear it and walk around Paris comfortably which is a must!
I also have a wonderful pair of Jonak knee-high boots although the heel is too high for comfortable walking. Since I'm already tall, I don't need a huge heel on my shoes, but so many brands seem to add a 4-inch heel to all their boots! I love a good small to mid-sized heel, but that's just me.
Are you a fan of knee-high boots?