The patent leather Carel Kina shoes are one of my favorites in my closet. These French "Mary Jane" shoes are a Carel classic.
Carel Kinas have been spotted on British it-girl Alexa Chung, American model Emily Ratajkowski, Belgian musical artist Angèle, French singer Clara Luciani, as well as French fashion icon Julia Restoin Roitfeld.
They've quickly become one of the cult French girl shoes to own.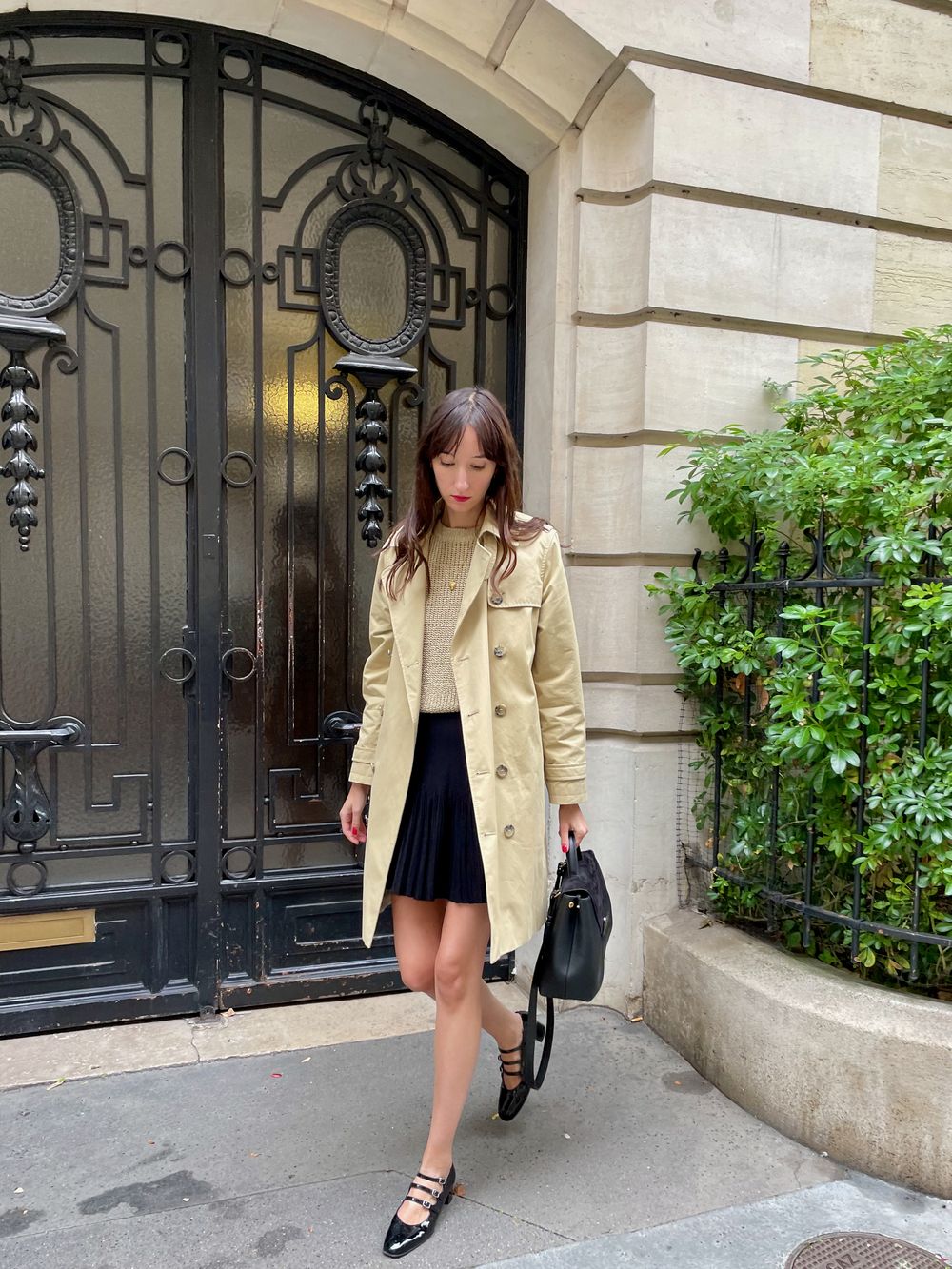 The shoe model is also referred to as "Charles IX" as it was this King who wore the style. They're also called "babies" in French.
You can shop Carel Kina shoes from luxury online retailers like Farfetch and 24s.
The current version of the Carel Kina was conceived after a vintage model. In 2013, Emilie Carel, head of the brand's design studio, revived an older model called the "Madelon" while working with the company's Italian workshops.
Carel Kinas have been incredibly successful around the world. These patent leather shoes have come to help define the ultimate French girl style aesthetic.
What I love about the Carel Kina shoes is how they instantly elevate any outfit. I can dress them down with jeans and a sweater during the day or dress them up in the evening with a black mini skirt and a chic black jacket for a night out.
The classic Carel Kina shoe is a slim shoe with three straps and a heel height of 4cm. It's made in the north of Italy. I think the heel height of the Kina is perfect. It gives me a bit of height while remaining walkable and comfortable.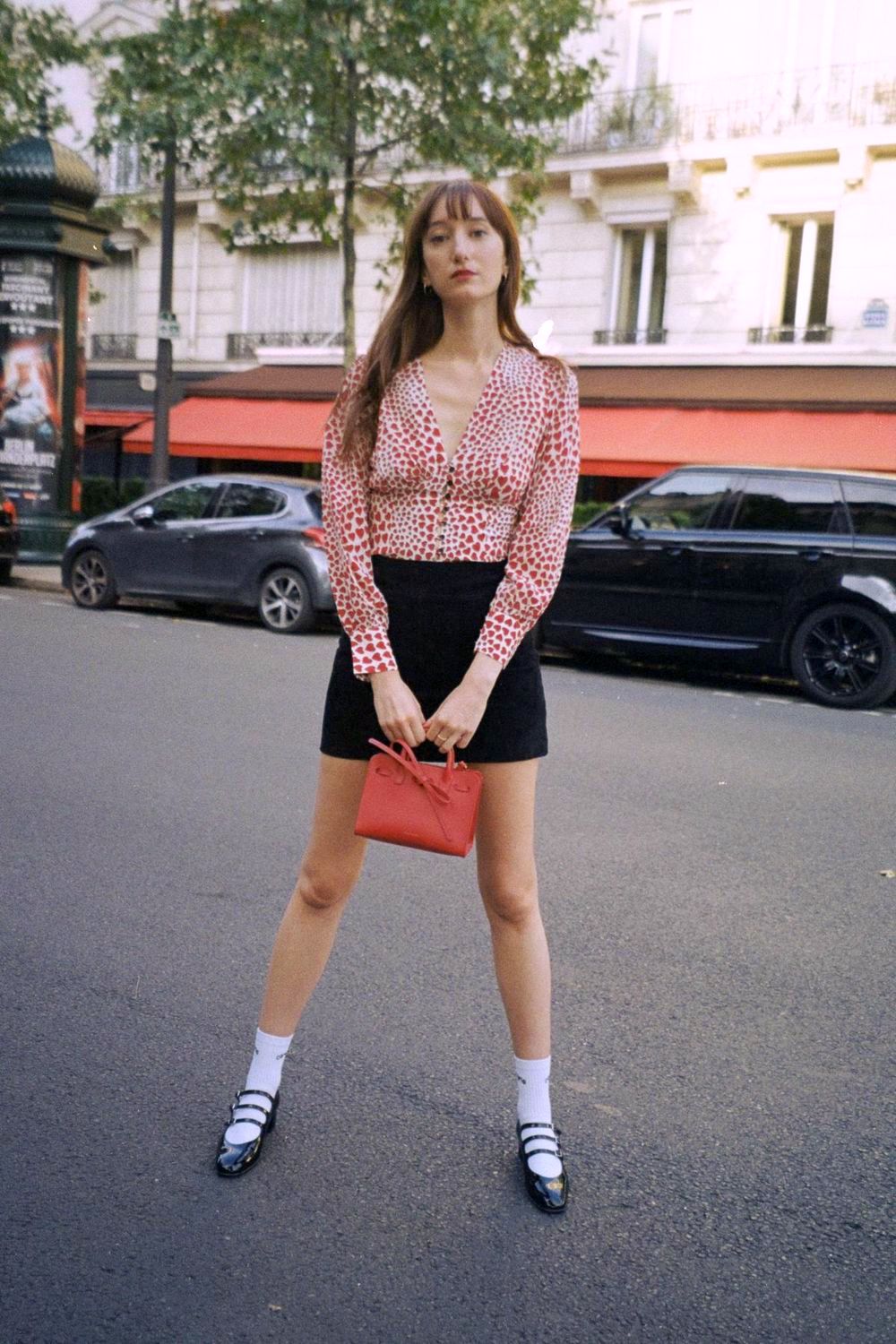 For more height, go with the similar "Alice" model, which has a higher heel of 6cm. In addition to the higher heel version, you can also shop Kinas with a shorter heel of 2cm (the "Ariana" model), as well as a slingback version (the "Peche" model) which has a 2cm heel, too.
Carel Kina shoes come in different colors as well. Red is definitely the most iconic color, but you can also own them in black, white, and several seasonal pastel colors.
Carel is a French heritage shoe designer founded in 1952 by Georges Carel, who came from Grenoble to open a shop in Paris on the Boulevard Saint Michel, not far from the Sorbonne.