Whether you're heading to Paris this fall or you just want to dress like a real Parisian this year, these Parisian fall wardrobe staples will round out your closet.
I am an American girl living in Paris and I often get asked on Instagram, what are the Parisian fall wardrobe essentials? Today I'm sharing the autumn wardrobe items I see most often on the streets of Paris. These pieces will help you dress like a Parisian in fall.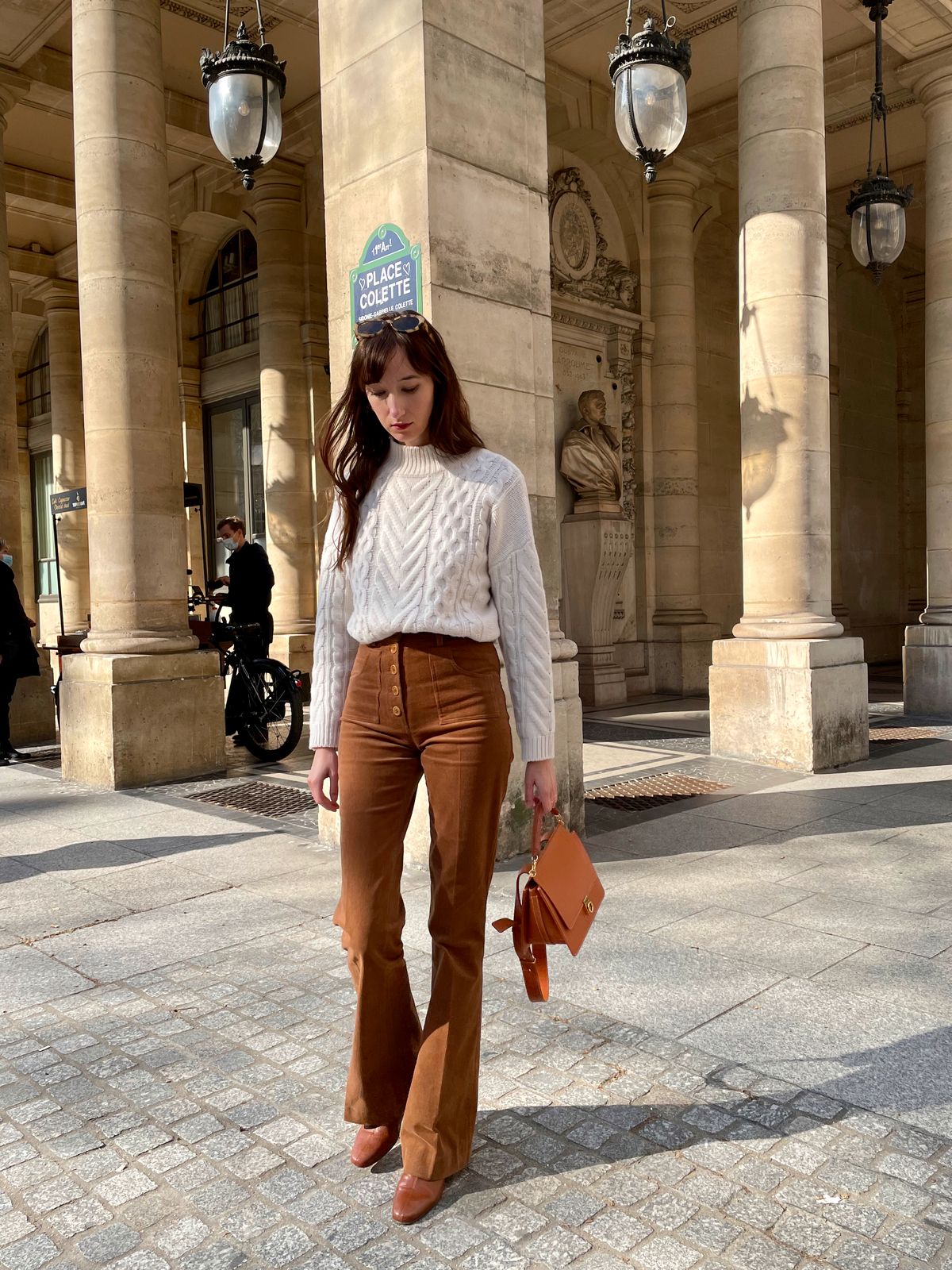 Parisian Fall Wardrobe Staples
If you love Parisian style, then these fall wardrobe pieces are a must for your closet this autumn!
Suede Jacket
A cool, 70s style fall suede jacket is a must for your Parisian fall wardrobe.
Blazers
A collection of blazers by a French designers like Sandro and Isabel Marant is the perfect way to nail Parisian fall style. Plaid, velvet, and black blazers are all great autumn pieces!
Corduroy Pants
Corduroy pants are an easy way to get the Parisian style right during autumn.
Cashmere Sweaters
Cozy cashmere sweaters are just about everywhere in Paris. The city is home to some of the best luxury cashmere brands like Eric Bompard and Kujten.
Knit Dresses
Parisians love wearing knit dresses to stay warm yet chic during fall. You can create lots of cute Parisian fall outfits using knit dresses.
Wool Wrap Coats
Beige or black wool wrap coats start making their appearances on the sidewalks of Paris come fall.
Midi Skirts
Midi skirts are the Parisian girl's best friend for looking feminine in fall.
Leather Ankle Boots
One or two pairs of reliable leather ankle boots are a no-brainer for chic Parisian fall style.
Knee-High Boots
Knee-high boots are a great way to make a statement with your footwear.
Scarves
A small collection of fall scarves is the perfect accessory for your Parisian girl fall outfit.
---
Now you know how to dress like a Parisian in autumn!
I hope these Parisian fall fashion staples help you build a chic Parisian wardrobe, no matter where you live.