A few of you have asked me how I decide what's worth buying and what I can pass on. Honestly, I don't have a foolproof process for doing this. I still make mistakes and buy things I later regret, but here are a few tips for how to decide what's worth buying and what can be skipped.
Buyer's remorse is real, but over time I've come up with a few key questions to ask myself before making a purchase. I use this method for purchases big and small. Even though smaller purchases are made easier, I still reflect on them because if I don't, I end up with a lot of clutter and clothes I don't use.
Decide if It's Worth Buying
The 5-Piece French Wardrobe has definitely helped me cut down on my purchases overall. Here are the questions I ask myself before buying a new item as part of this style philosophy.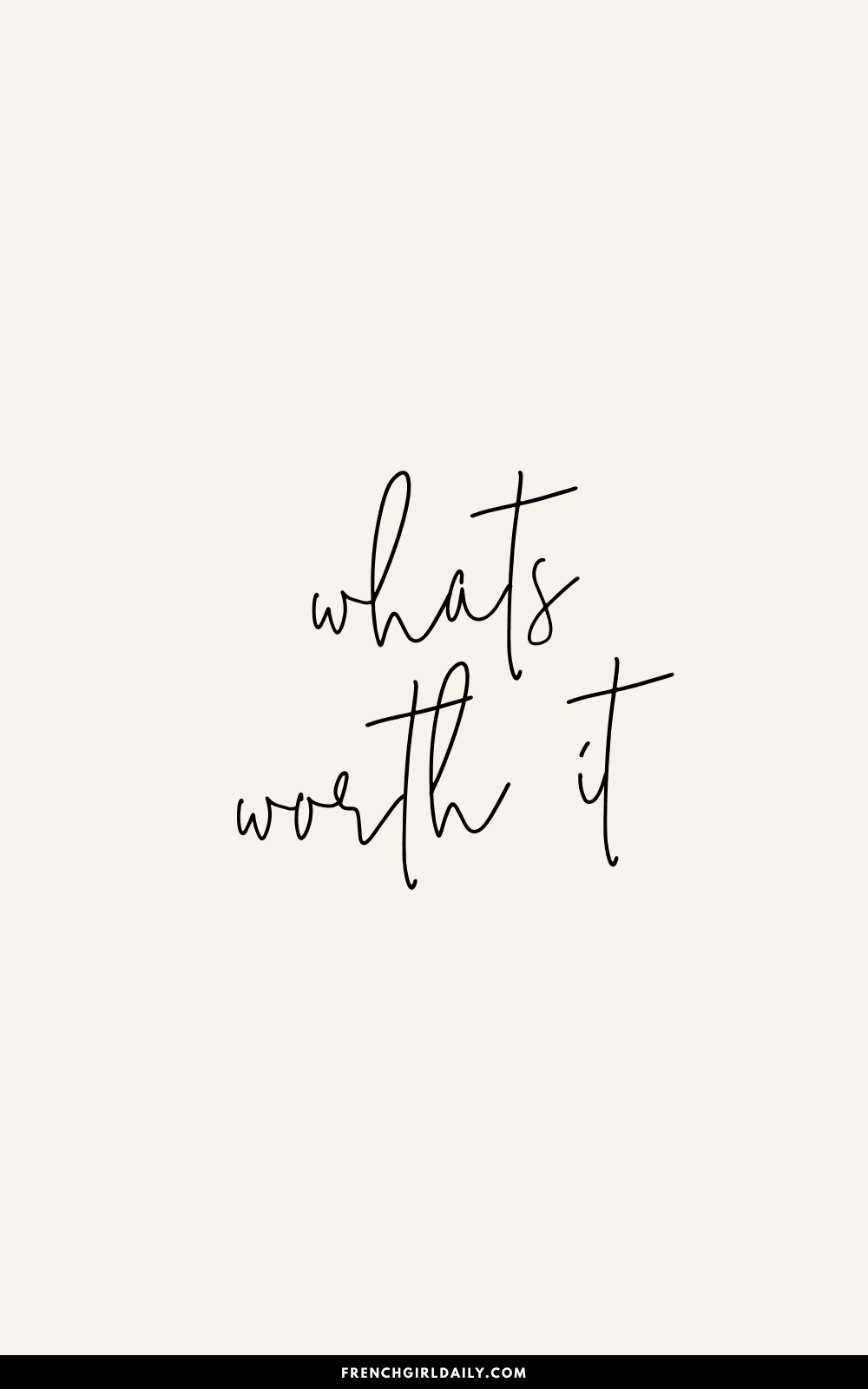 How Long Have I Wanted it?
Many people force themselves to wait 3 months before buying anything. While I think three months is extreme, I definitely consider how long I've wanted this piece before buying something. The longer I have wanted it, the more likely I am to cherish it.
Do I Know Where I Will Wear This?
It's important for me to know exactly how and where I could wear this piece. The best-case scenario is when I've already needed it and didn't have it. Then I know I'll get use out of the piece. I might also have a future event I want the item for, which is another good reason to know it's worth buying. But If I only have a vague idea of how I could use the piece, I'm much more hesitant to make the purchase.
How Will This Add Value to My Life?
The item I'm buying has to add value to my life. It could help me dress well for a special occasion or just keep me warm during winter. In one way or another, I need to know that the piece will add value to my wardrobe.
Do Other People Love It?
This is more of a practical social proof question and less of a social media trend question. Sure lots of people love the latest trends, but what I mean is: are people raving about this item? Are people saying: it changed my life, made it easier, etc.? If lots of other people gained inherent value from the item then that's a good sign it's worth buying. If a bunch of people on Instagram are writing about how "gorgeous" the item is, that's not something I'll consider when buying an item!
Is It Timeless?
Lastly, I want to know if this is something I could potentially pass down happily to my daughter or granddaughter. Will it stand the test of time? Will I be proud to hand this off to someone else in my family?
Voila. That's how I decide whether something is worth buying or not.
How do you decide what's worth buying? What questions do you ask yourself?