Do you believe that one wardrobe can last a lifetime? Well, that's my goal here with this site. I am tired of buying fast fashion. I'm tired of buying things I might love at first, but later on, realize they aren't right for me.
Once I found out about the 5-Piece French Wardrobe philosophy, I was sold!
Parisian Wardrobe Basics
First, let's start with the basics. I moved to Paris a few years ago and since then I've noticed quite a few wardrobe trends worn by Parisians on the street. I was also stuck in Paris during the lockdown, so I'm positive they were actual Parisians, too! Here are the basics you need if you want to get Parisian style.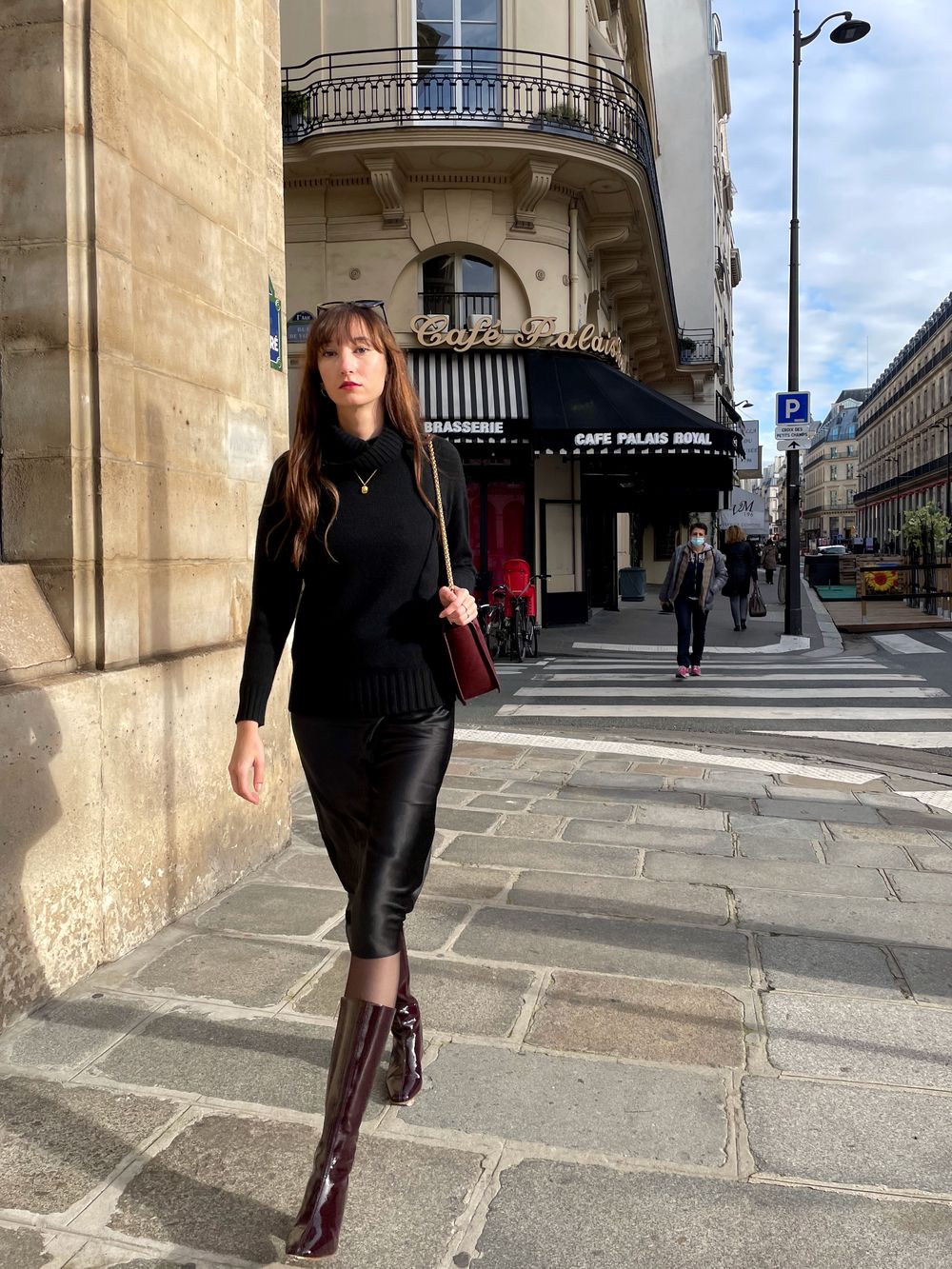 Little Black Dress
All Parisians own at least one little black dress, la petite robe noire. The little black dress is a classic staple that comes in handy for so many different situations. A little black dress is perfect for wearing to a cocktail hour, an art gallery opening, or dinner at your colleague's apartment. It's truly a dress that everyone needs.
Trench Coat
The beige trench coat is another staple in the Parisian wardrobe. Worn mostly in spring, this waterproof beige coat is a neutral piece that goes with so many different outfits. It was immortalized by French actress Brigitte Bardot in the 1959 French film Babette Goes to War and later by Catherine Deneuve in the 1964 film The Umbrellas of Cherbourg.
Plaid Blazer
A plaid blazer is a very chic Parisian fall wardrobe staple.
Marinière Shirt
The famous French marinière shirt with its navy blue and white stripes is still a Parisian wardrobe classic.
Oversized Button-Up Shirt
Parisians love oversized clothing and a white button-up shirt is the perfect clothing piece to get the look.
Tailored Pants
Instead of sweatpants, Parisians love to wear tailored pants. They own a pair in black, navy, beige, and more.
Straight Leg Jeans
A good pair of straight-leg jeans is a must-have in any solid Parisian girl wardrobe. Levi's 501s are a favorite cut, but if you can't get a pair of the originals, you can try the Reformation Liza jean.
Ballet Flats
Ballet flats are the daily Parisian shoe essentials you must have on hand. They're great for trips to the grocery store, walks around the park, and anything else you need to do during the day!
Leather Handbag
All Parisians own at least one good leather handbag. The crossbody bag is a favorite, but I'm seeing a lot more leather shoulder bags lately on the streets of Paris.
Wicker Basket Bag
A wicker basket bag is a perfect way to channel your inner Jane Birkin – the ultimate Parisian (who was actually British)!