There's nothing like a good leather bag to take you through your day. Here are several French girl approved leather bags to consider adding to your handbag collection.
Leather Bags
Leather is a durable material for your French handbags and protects what you have inside. Leather bags come in all shapes and sizes. Here are the best French leather bags you should own!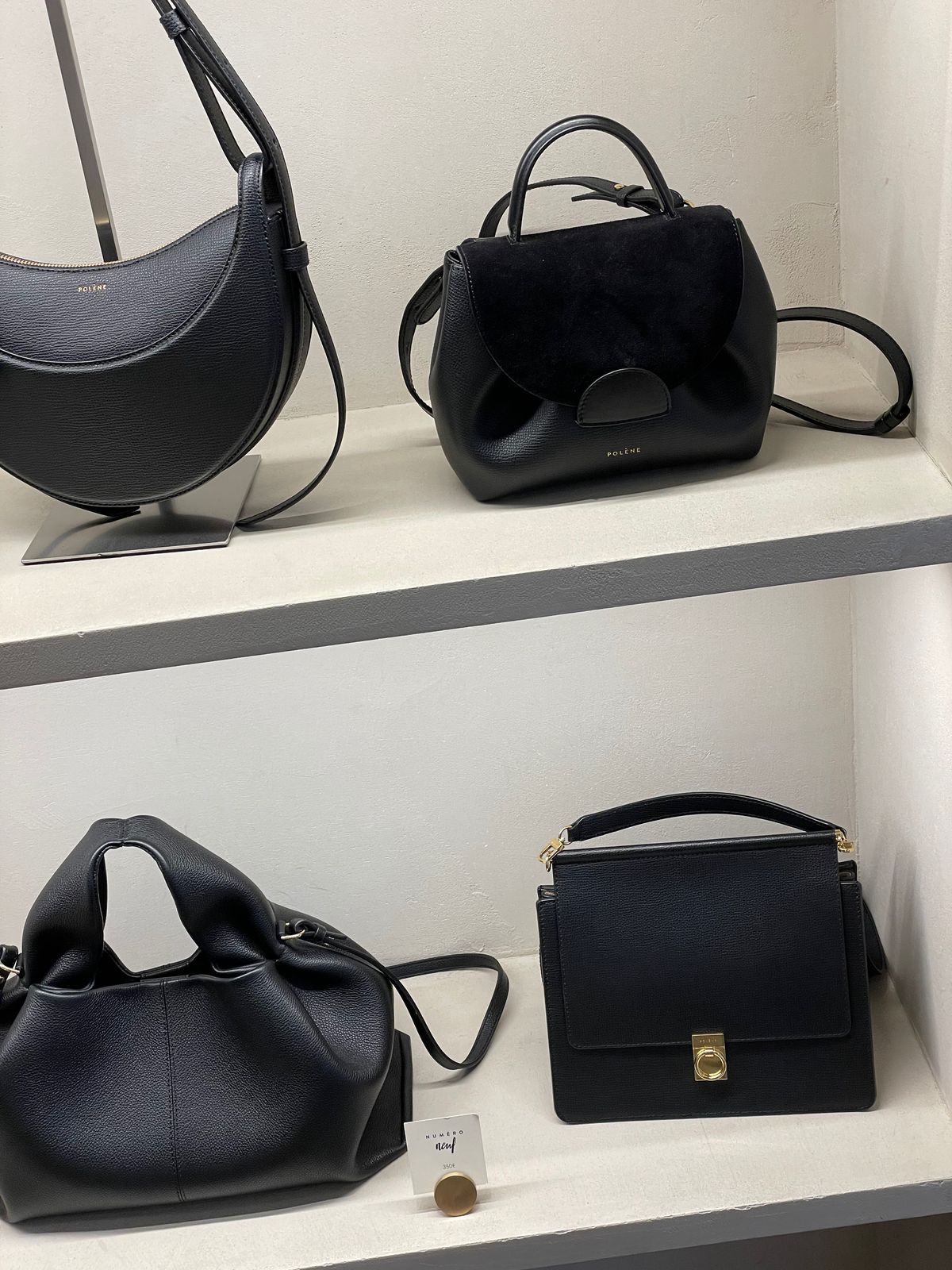 Mini Bag
French leather mini bags are great for carrying your wallet and phone. I use a mini bag when heading to the market as I don't want to carry a heavy bag while carrying my French market purchases back home.
Bucket Bag
A leather bucket bag is an on-trend handbag that French girls love. Bucket bags let you throw things in and easily get them out.
Crossbody Bag
A leather crossbody bag is perfect for getting around Paris while keeping your hands free.
Shoulder Bag
Sometimes you just want to toss your bag over your shoulder and carry on. A good leather shoulder bag provides a practical way to carry what you need without weighing you down!
Tote Bag
Lastly, a smooth leather tote bag is a must if you need to go to work with a laptop or paperwork every day. A chic, minimalist leather tote bag is the perfect way to look elegant while ensuring you have ample space for everything you need.