I once read that former Vogue Paris Editor in Chief Carine Roitfeld doesn't carry a handbag.
I always found this shocking because I personally don't know what I would do without handbags. I have a weakness for them, even!
In case you're new here, I'm an American living in Paris curating my perfect French girl wardrobe – and handbags are a big part of that for me.
If you are wondering what kinds of handbags that real French women (with more things to carry than Carine Roitfeld) own, then this list is for you! Here are the handbags that I consider essential to the French wardrobe.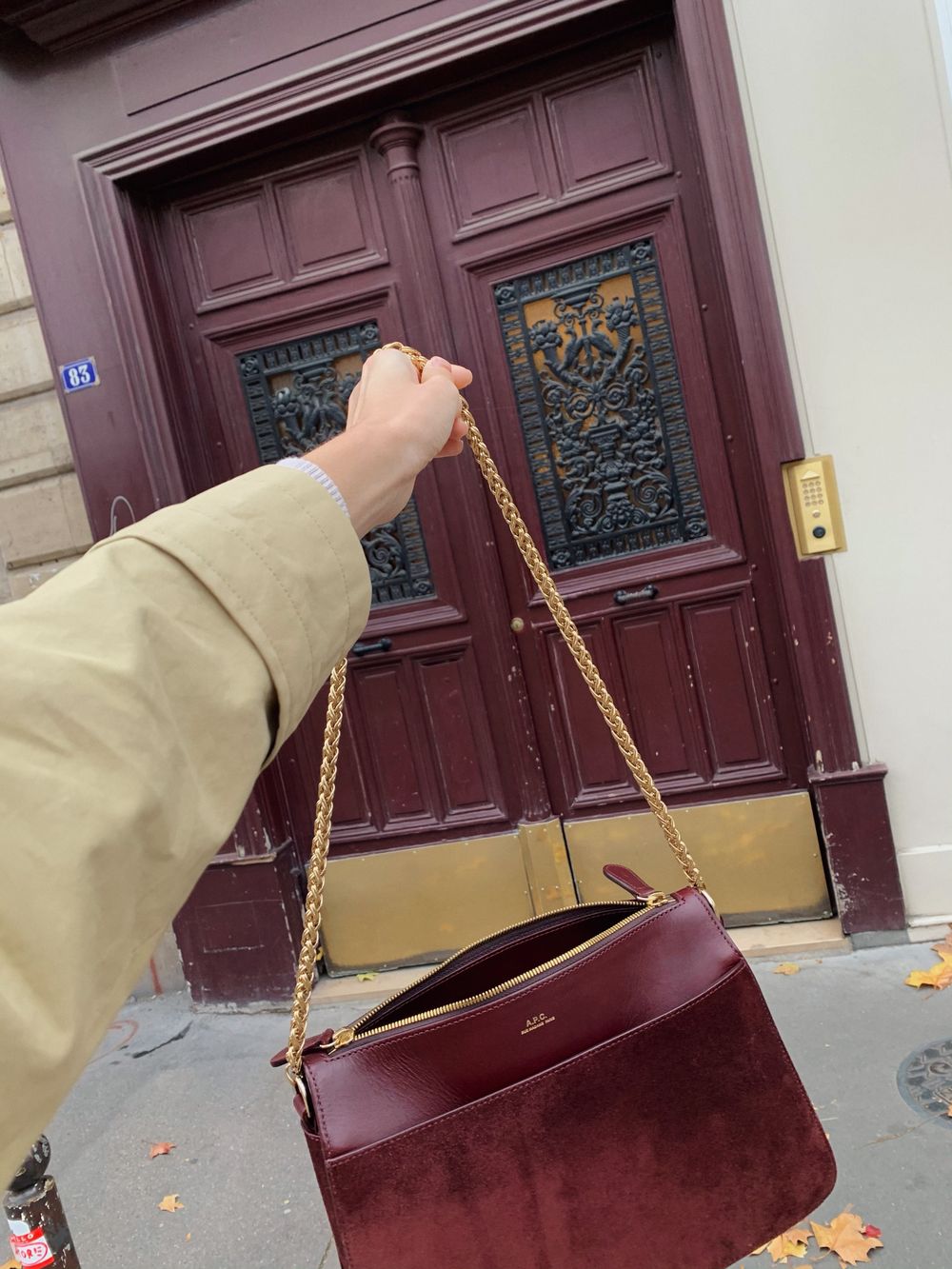 Small Bag
A small French handbag is great when you only need your phone and wallet for the day. Sometimes you don't want to carry around a heavy handbag, so a small bag is the perfect solution!
Crossbody Bag
The French crossbody bag is an essential everyday handbag in my closet. I have the brown Polène Numéro un mini bag for this.
Wicker Basket Bag
A Jane Birkin style basket bag is the perfect choice for grabbing croissants on early spring and summer mornings.
Bucket Bag
Bucket bags are hugely popular in French girl style. These round bags can really make a look stand out.
Straw Tote Bag
The straw tote bag comes from the south of France, where it's used to carry back fresh fruits and vegetables from the local French markets. For this reason, it's sometimes called a French market basket bag. I use this bag for carrying groceries in Paris and beach essentials in France.
Tote Bag
Lastly, a large French tote bag is always a great piece to have on hand for trips to work and carrying lots of stuff. I have a large leather tote bag as well as a black Longchamp Pliage bag for my working days.
Evening Bag
Everyone needs a good evening bag for nights out. This bag is typically black and could be made of patent leather or embellished with sequins! I use the By Far Rachel bag currently, but I'd like to invest in a designer black evening bag once I find one!
---
Those are my French essential handbags!