In my quest to organize my French wardrobe once and for all to make sure I have what I need to matter what the situation, I decided to make a list of my ideal French spring/summer handbags.
If you love French girl style too, then this post will help you create a handbag collection you love. These French spring/summer handbags will take you through the months of April, May, and June.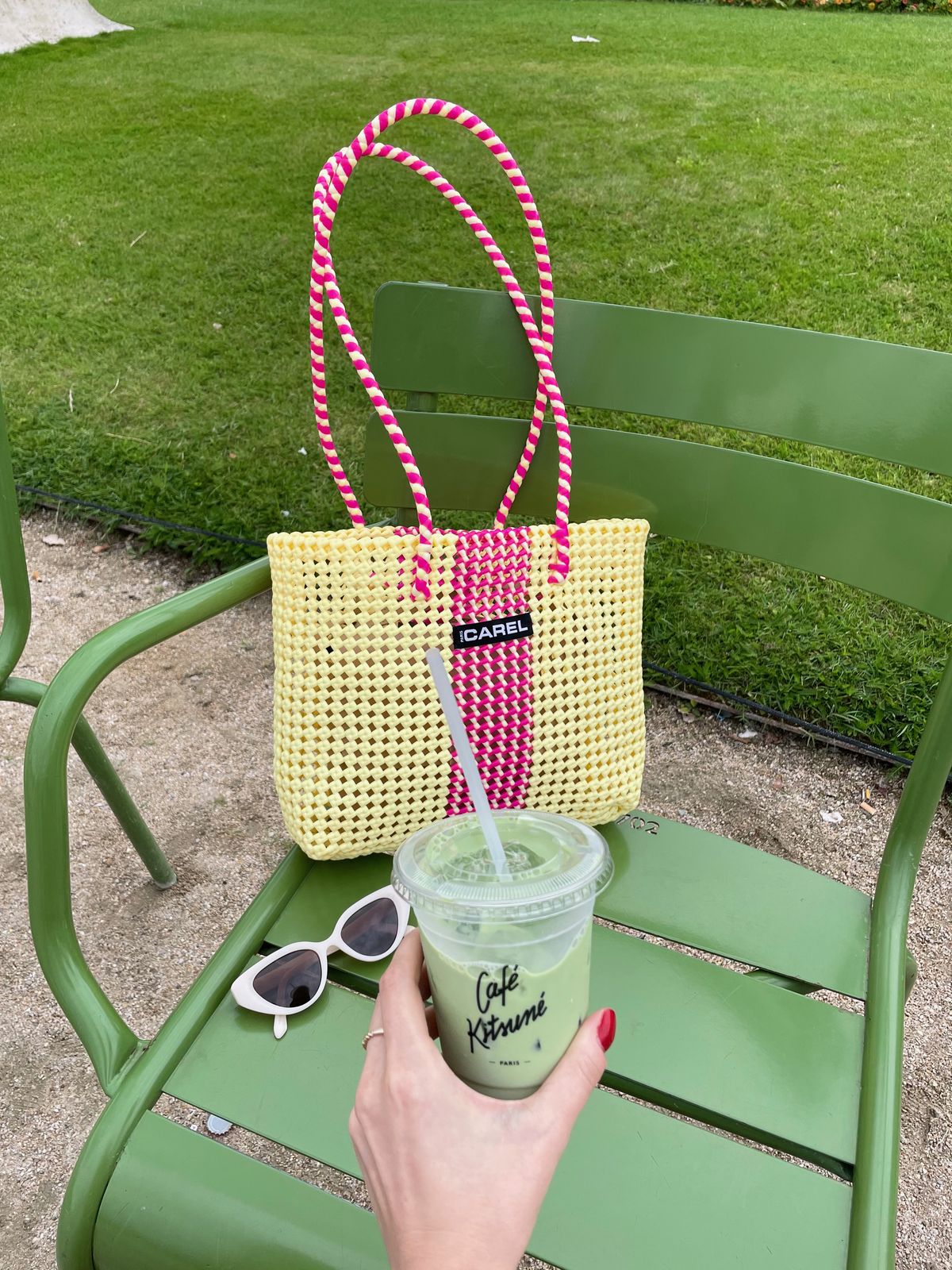 French Spring/Summer Handbags
I already wrote about the essential French girl handbags you need for your closest, but today I want to focus on the bags that I use often during the spring and summer months. Here is a list of the basic French spring and summer handbags that will serve you well!
Small Beige Handbag
The spring handbag I use the most and all throughout summer is my small beige handbag. I have a leather one that hangs crossbody. It has a front flap with a magnetic closure for easy one-handed access to what's inside when I need it! Mine is from Ateliers Auguste in the Marais but you can shop a few similar ones around the web.
Medium Brown Handbag
For trips to the boulangerie, I have a medium-sized brown leather handbag (I'm currently using one by Dragon Diffusion but sometimes I go with my A.P.C. Ella). This bag is great for holding more than the essentials – but not too much weight. Think croissants, a baguette (which sticks out of course), and some blueberries.
Large Tote Bag
Make sure you have at least one large tote bag in your closet.
I have a beautiful brown leather magazine tote bag from Everlane for long days where I need my laptop and more than just the basics. I prefer it because it's a warm neutral color which works well in spring.
I save my dark and moody black Longchamp Pliage tote for fall and winter!
Birkin Wicker Basket Bag
A classic French spring/summer handbag is the wicker basket bag of course! À la Jane Birkin, you can find these from several independent sellers as well as on Etsy.
My favorite wicker basket bag is from Polène but sadly the brand no longer makes it!
French Straw Market Bag
Lastly, I break out my Mediterranean-style straw market tote bag for grocery trips come springtime. It stays with me all summer and doubles as a beach bag when I vacation in August!