A French straw market tote bag is one of those French clichés that French people do actually use. Seriously, the next time you find yourself at a French farmer's market in Paris, take a look around. I'm sure you'll see at least one French person holding one!
These straw baskets are easy to spot. They have horizontal layers of woven straw wrapped to form a tote bag that stands about one foot tall. The sides of the bag go outwards at an angle so the top is wider than the base. Two long brown leather shoulder straps are attached to each side of the bag. Some bags also have two short leather handles so the bag can be carried by hand.
The French market basket is used by both men and women, but outside of southern Europe, it's mostly women who carry this beautiful straw tote. Straw basket bags are beloved by many Mediterranean residents, and people in Italy and Spain love them just as much as the French.
French Straw Market Bags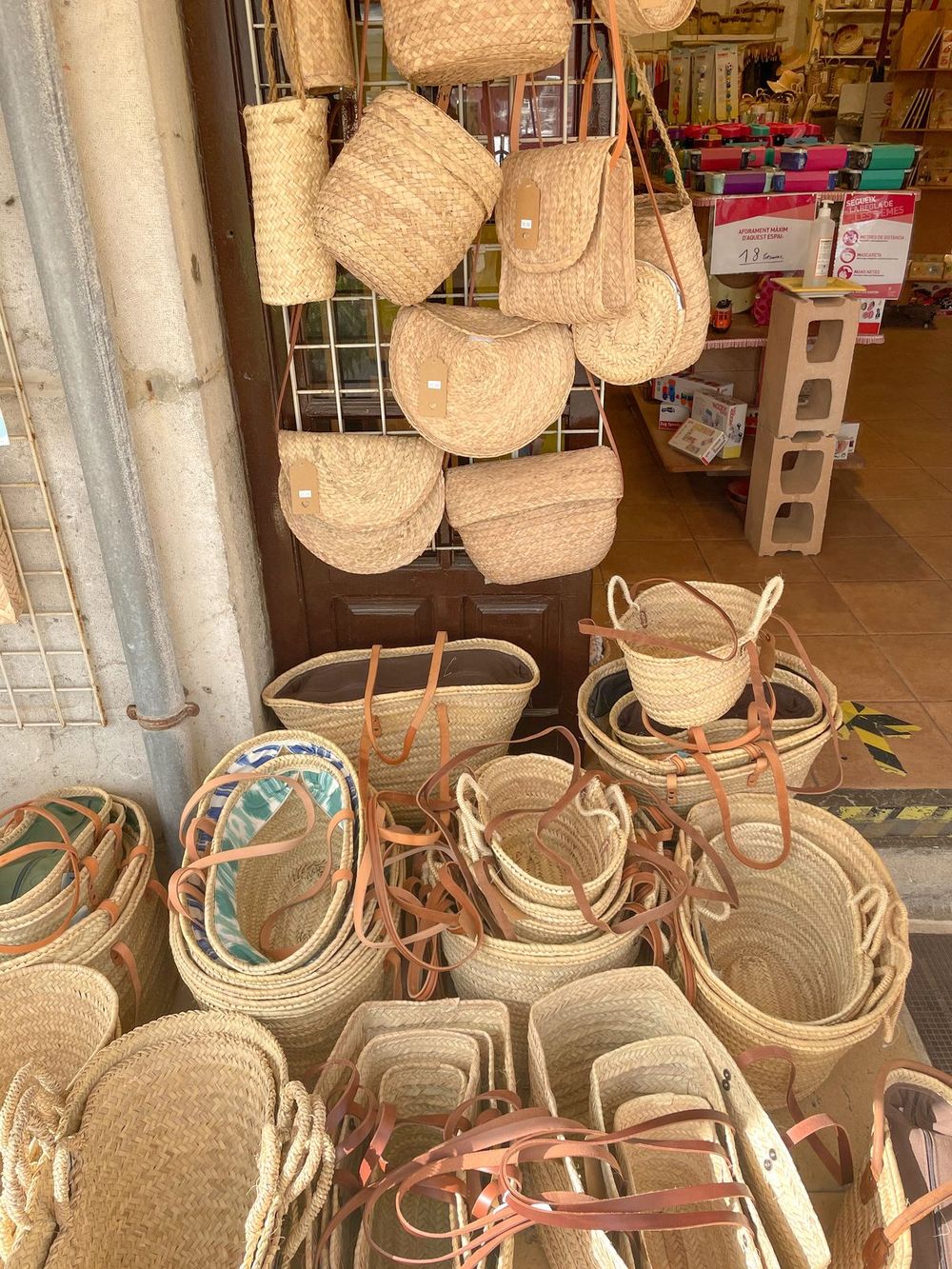 If you want an authentic straw market tote bag from France, here are my recommendations on where to buy one! Etsy is the best place to shop for an authentic French straw market tote from outside France. Here are the best brandless straw market baskets to shop:
If you're able to travel to France, then head to a Mediterranean town that sells the bags. Antique market towns like L'Isle-sur-la-Sorgue are sure to have this straw bag in stock.
Several French designers have taken inspiration from this quintessential French girl handbag and created their own versions. Jacquemus, Loewe, Chloé, and Celine have all released their own versions of the classic French market basket tote. Here are a few designer straw bags:
The French straw market bag is just one tote bag that French girls love! This versatile bag is a great addition to any woman's wardrobe and accessories collection.
Small Straw Handbag
You can also find smaller versions of the classic straw market bag like this one with mini handles.