When I'm heading out to dinner in Paris, I like to carry a small evening bag that still looks very French. I never want to carry a large or bulky bag. Instead, I opt for a French style evening bag that is practical, on the smaller side, and holds all my essentials. That's my ideal going out bag.
The French word for 'evening bag' is typically une minaudière, which describes a small evening clutch that women use to hold their nighttime soirée essentials. You can even find this word to describe some American evening clutches and bags.
Black is obviously the first color I think of when I think of evening wear, so that's the first type of evening bag I would get if I were you.
I previously shared my black patent leather By Far Rachel bag with you guys and that's currently my go-to evening bag. It's a shiny black hue so it works well year-round.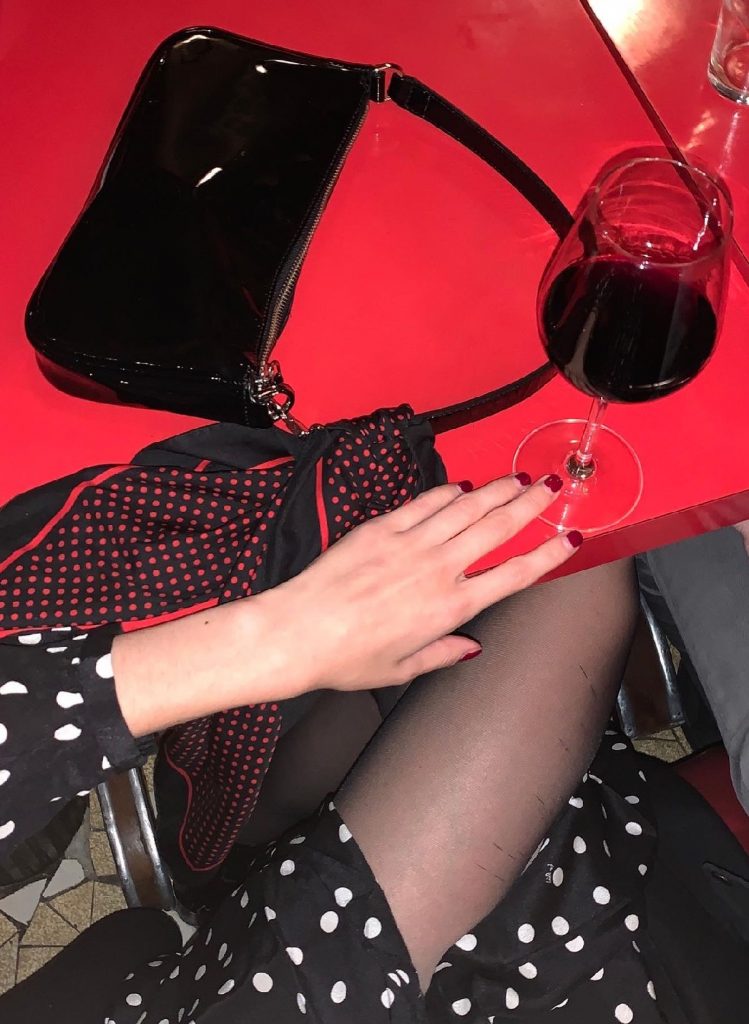 As you know, when it comes to my wardrobe, I really like to have a balance of darker colored items (for fall/winter) and lighter-toned items (for spring/summer). It also just helps me to create contrast in my outfits if I need to.
I'm still on the hunt for a spring/summer version of a French style evening bag. I know that the Rachel comes in a nude color which I'm contemplating, but I think I want a different design for my lighter toned evening bag. I'm thinking perhaps gold or silver!
In any case, I hope this post helped you learn what kind of evening bag I prefer when in Paris!
French Style Evening Bags
Here are some more French evening bag ideas: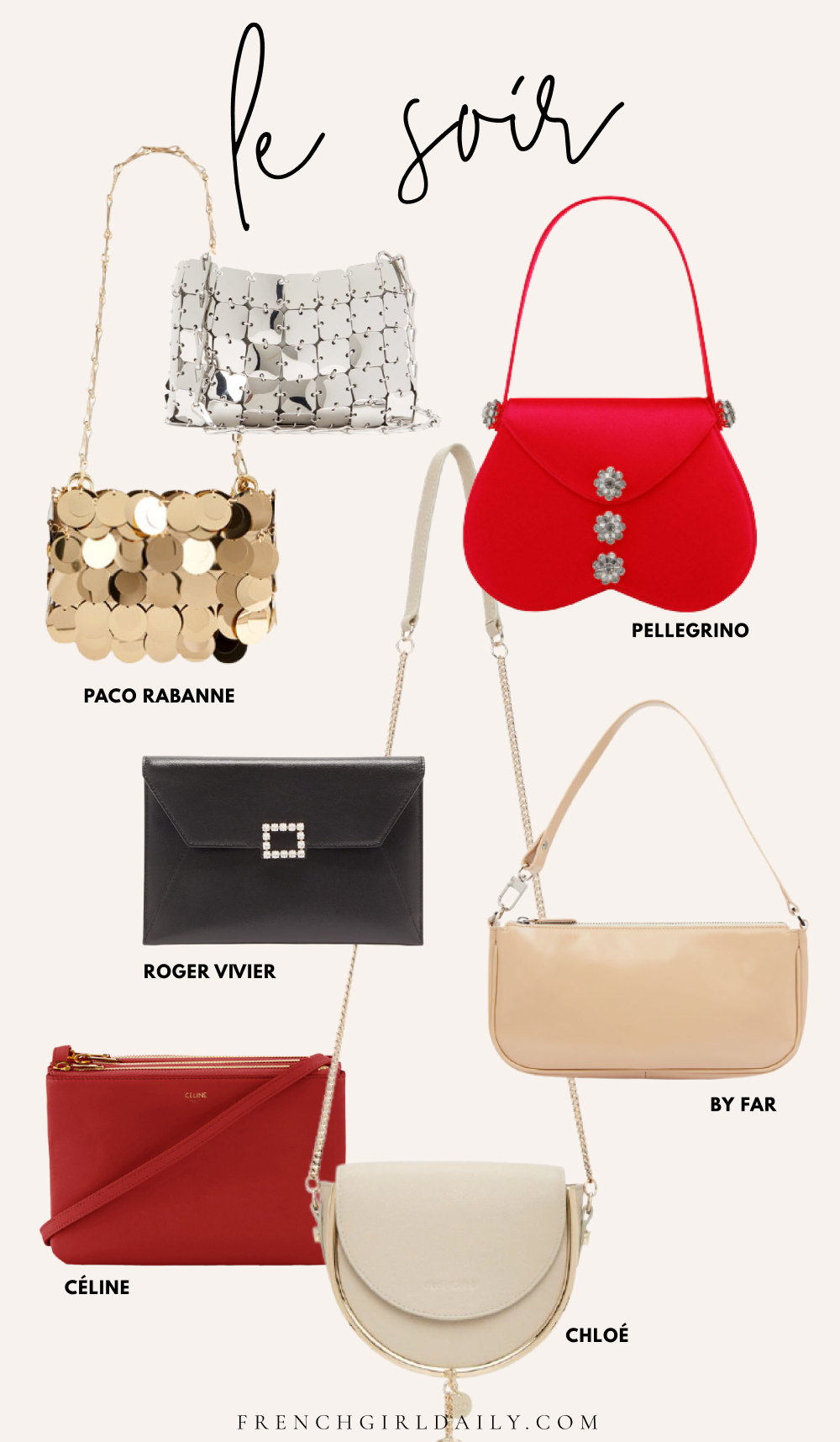 Paco Rabanne – I have been eyeing these Paco Rabanne 1969 nano bags for months. They are so cute and so sixties! You can find them in gold and silver and shop them at Neiman, Farfetch, and Matches.
Pellegrino – Pellegrino is a luxury French handbag brand that makes beautiful evening bags! I adore this June bag with Swarovski crystal buttons.
Roger Vivier – This classic French shoe designer also makes beautiful evening bags. Here is a beautiful crystal-embellished clutch made of smooth black leather at Matches.
By Far – I am thinking about this gorgeous light beige smooth patent leather Rachel bag for spring and summer evenings… Oddly I only see it for sale at Galeries Lafayette for now!
Céline – I know the Trio bag is typically a daytime bag, but I think it's so small and practical that I would use it at night too! Other small Celine bags perfect for evening use are the Triomphe Shoulder Bag in Velvet and Calfskin and Chain Shoulder Bag in Shiny Calfskin.
Chloé – Lastly, this simple beige evening bag by Chloé has a gold metal lining. I would totally wear this out to dinner on a warm summer Parisian evening!
Bonne soirée,
Victoria