Everyone in Paris wants the perfect Jane Birkin style wicker basket bag for spring and summer. Almost every time I go out wearing a wicker basket bag, I get a compliment from someone. Sometimes it's at the boulangerie and other times it's crossing a bridge over the Seine river. The French really love them!
…and if French people are stopping me to give me a compliment, well, I must be doing something right when it comes to French girl style!
The wicker basket bag remains a popular choice for carrying around your essentials thanks to British model Jane Birkin, who became quite famous in France when she became the girlfriend of French music composer Serge Gainsbourg.
Jane Birkin adopted the wicker basket bag after coming across it in Portugal in the 1960s. It was nothing more than a fisherman's basket, but Jane adored it. From then on, she carried it absolutely everywhere with her – from the airport to the farmer's market. She wore it from the summer with a white t-shirt and jeans, to the winter with a beige fur coat.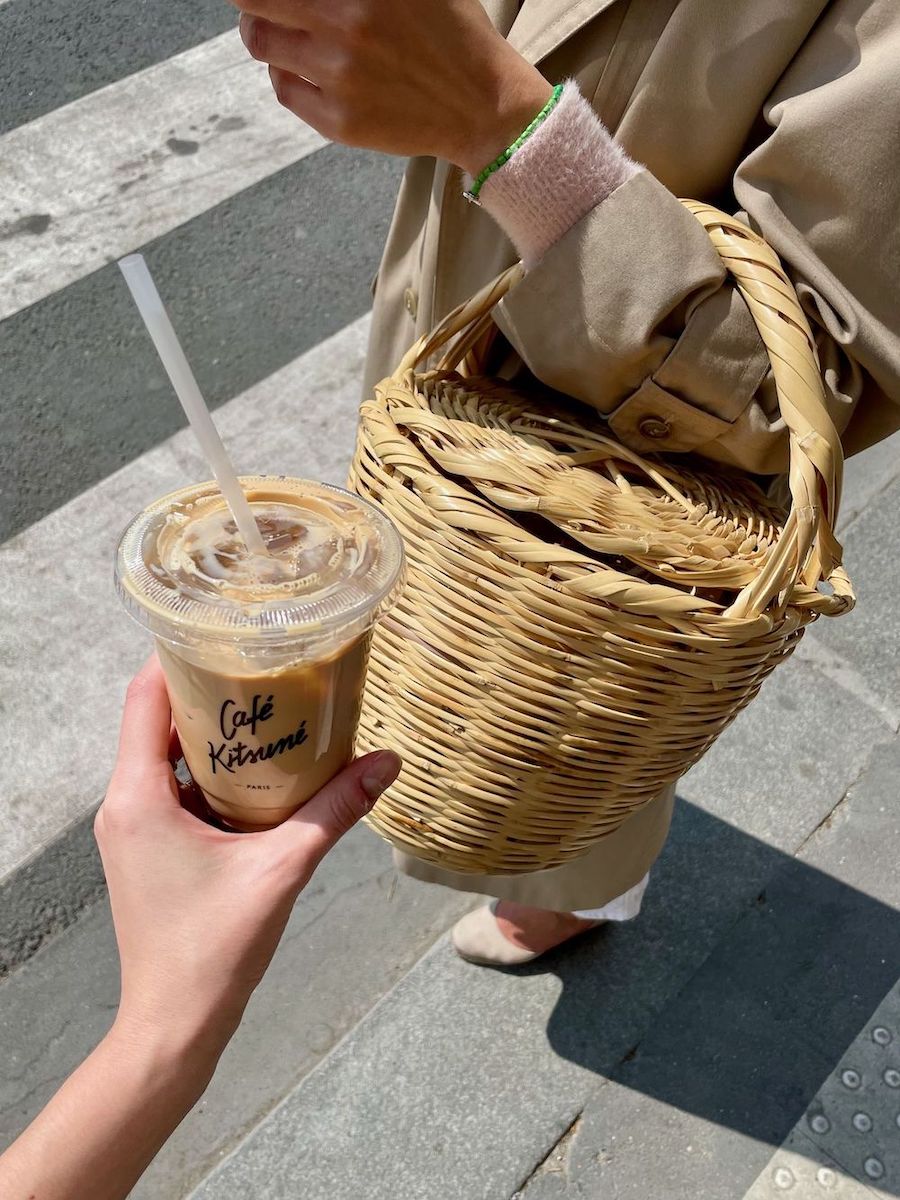 Shop for Jane Birkin Wicker Basket Bags
If you want to acquire your own authentic Jane Birkin wicker basket bag, then these are the best places to shop for a French girl basket bag, many of which are made in the fishing villages of the Algarve, a southern Portuguese region.
The basket bag is just one of the essential French girl spring/summer handbags in my collection.
The wicker basket bag that Jane Birkin toted around has had a huge influence on modern-day handbag trends. Several French fashion designers have created basket bags made of wicker in reference to Jane's. My Polène wicker basket bag is one example. Here are a few more:
Even though the "Birkin bag" will always be associated with Hermès by the general population, now you know that Jane's preferred handbag was nothing more than a common fishing basket. It's quite astonishing that one woman could influence both the world's most luxurious handbag and the most simple one!