For those of us without trust funds, choosing our first luxury handbag isn't an easy decision. Spending upwards of $1,000 on just one bag can make for an intimidating purchase. 
Today I want to share a few tips for making that important decision as well as some first luxury handbag ideas for those of you in the market.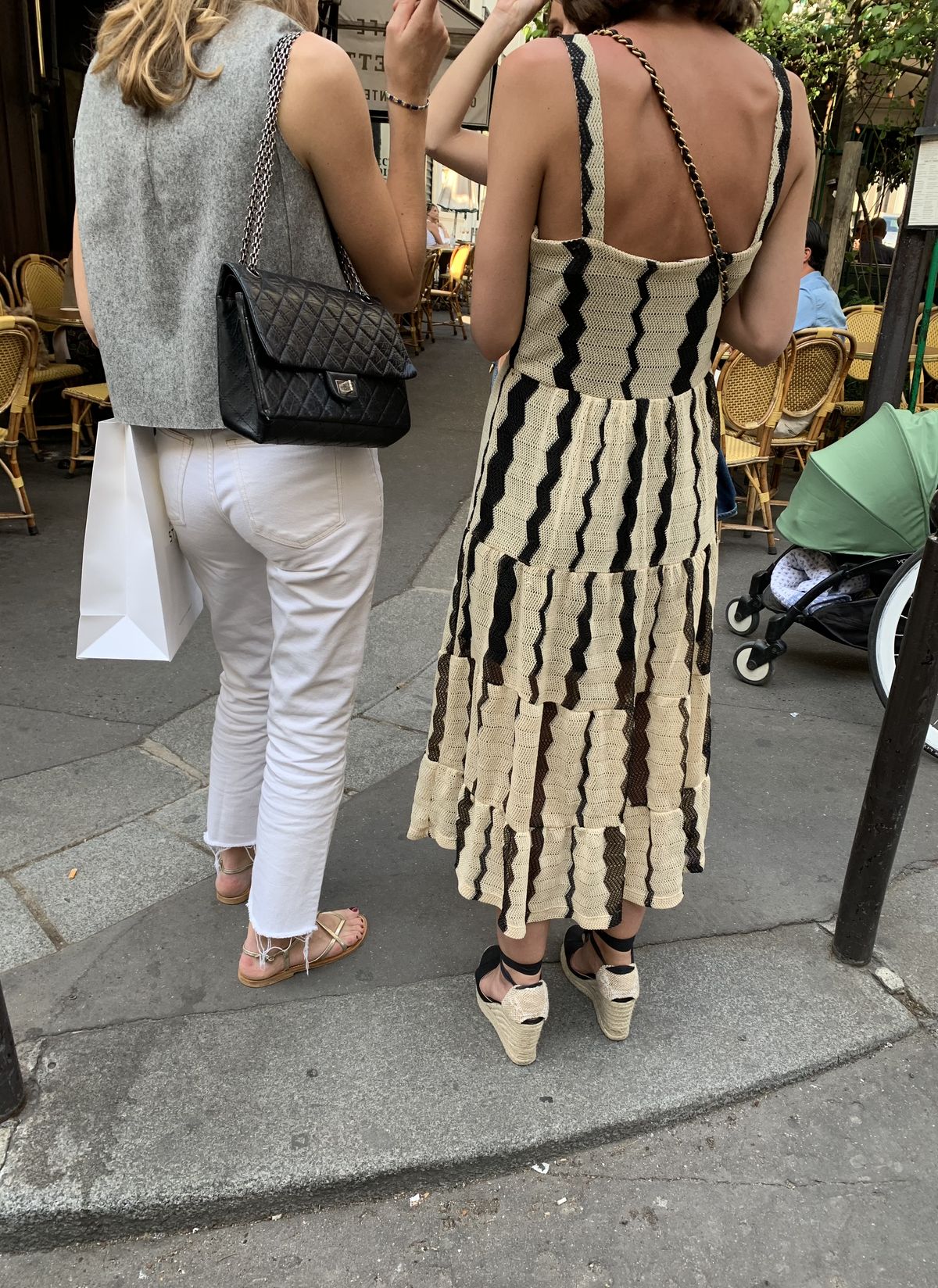 Wait Until You're Older
My first tip is to wait until you're older to buy your first true luxury handbag or designer bag. When does "older" mean exactly? Well, it's difficult to say but I believe that once you have a comfortable job that pays well and allows you to set aside a good amount of your paycheck each month. For some people that's not until age 25, for others, it's into your 30s or 40s. 
Personally, I didn't feel comfortable buying luxury handbags until I was 30.
I realized I was entering a new phase in life and I wanted to be prepared as such.
There are so many quality French handbag brands in the mid-range price that you surely find a suitable one in your 20s without spending a fortune!
Avoid Trendy Handbags
I'm actually very thankful I didn't have the money to buy a high-end handbag when I was younger because thankfully I avoided buying a short-term trendy handbag.
I think the first luxury handbag I really wanted was the Balenciaga City Bag. It was the early 2010s and just about every cool celebrity was wearing this bag. Made of leather and available in a plethora of colors, this bag had leather strips hanging from its many zippers, woven leather handles, and diagonal leather layering on the front. It was the epitome of early 2000s design!
Well, thank God I didn't buy the studded and woven City bag because today it just screams 'outdated!'
Let's be real. Our sense of style tends to get better with age, and buying a luxury handbag before you turn 27 is a huge risk if you ask me!
Unless you're unusually gifted with a good sense of style or you have a great advisor (like an older friend), you probably won't pick a good handbag!
Choose Something Timeless
Yes, I know, you hear this word all the time! Not to mention, it's hard to put your finger on what exactly is timeless. I admit, choosing a timeless luxury handbag that will last you a lifetime is tough!
Here are the two French designer handbags I have my eye on for my first luxury handbag purchase:
The Céline Box Bag
The Céline box bag is a timeless and classic French designer handbag that will hold its value. I have several French friends who chose this bag as their first investment handbag purchase.
The Chanel 2.55 Bag
You can't go wrong with a storied brand like Chanel. The 2.55 is one of the few designer handbags that has held its status as an it-bag still coveted by the world's elite. So many it-bags have followed the arc of: exclusive to on-trend to more accessible to downright trashy, yet the Chanel 2.55 bag has not fallen from grace whatsoever.