I have been searching for the perfect small beige bag to carry my daily essentials in for a long time. Beige is one of my favorite colors because it's such a versatile shade. It can be paired with whites, blacks, and any color in between.
When my friend Camille offered me a tour of the new Polène store in Paris, I didn't know I'd fall in love with this mini bag!
Polène is probably the coolest contemporary French handbag brand you can find in Paris. This family-owned brand was founded by three siblings in 2016. Polène mainly works with leather, though I did fully enjoy my time with their beautiful wicker basket this past summer! Each bag is designed in Paris and crafted in Spain by professional leather artisans.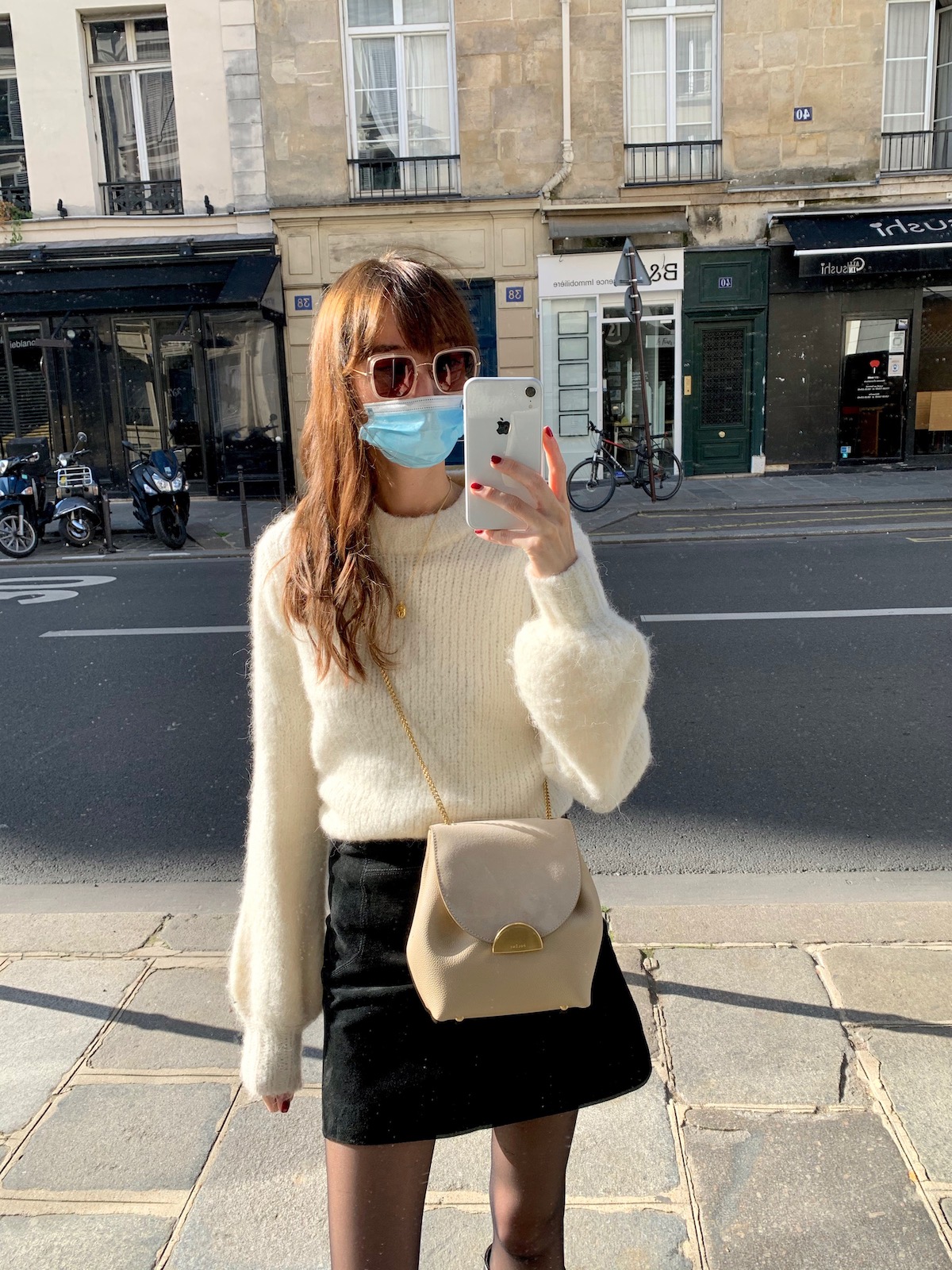 The Numéro Un Mini bag is the miniature version of Polène's best-selling Numéro Un bag – a medium sized leather handbag with a top handle, fold-over covering, and crossbody strap.
The mini version is a little bit different as it has brass details on the strap as well as the front flap. The crossbody strap is entirely made of a small brass chain that can be adjusted in length. You just have to tie the ends (inside the bag) into a small knot where you want to make it shorter. You can tie one or both ends. The other brass detail is the small half-moon piece of hardware that allows you to open and snap the bag shut.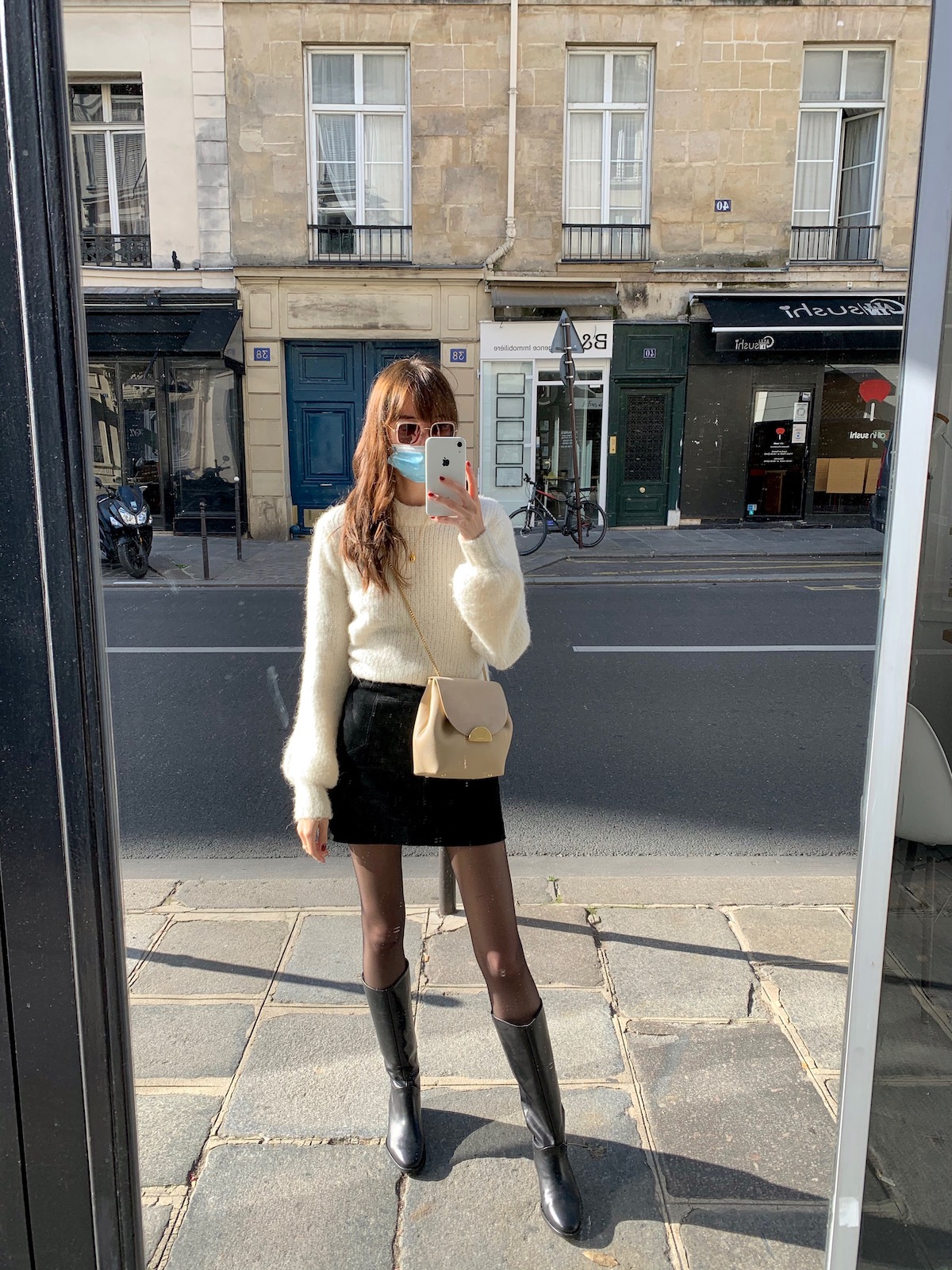 The Numéro Un Mini bag is a great size; it holds all your basic essentials like a wallet, keys, phone, and make-up. You can't really fit a book inside unless it's on the smaller side, but that's ok with me.
There are also two flat pouches against the back of the bag (one inside, and one outside) so you can store small papers or even your credit cards if you don't want to take a wallet. These pouches are too flat for a smartphone I would say, so that would just sit loosely inside.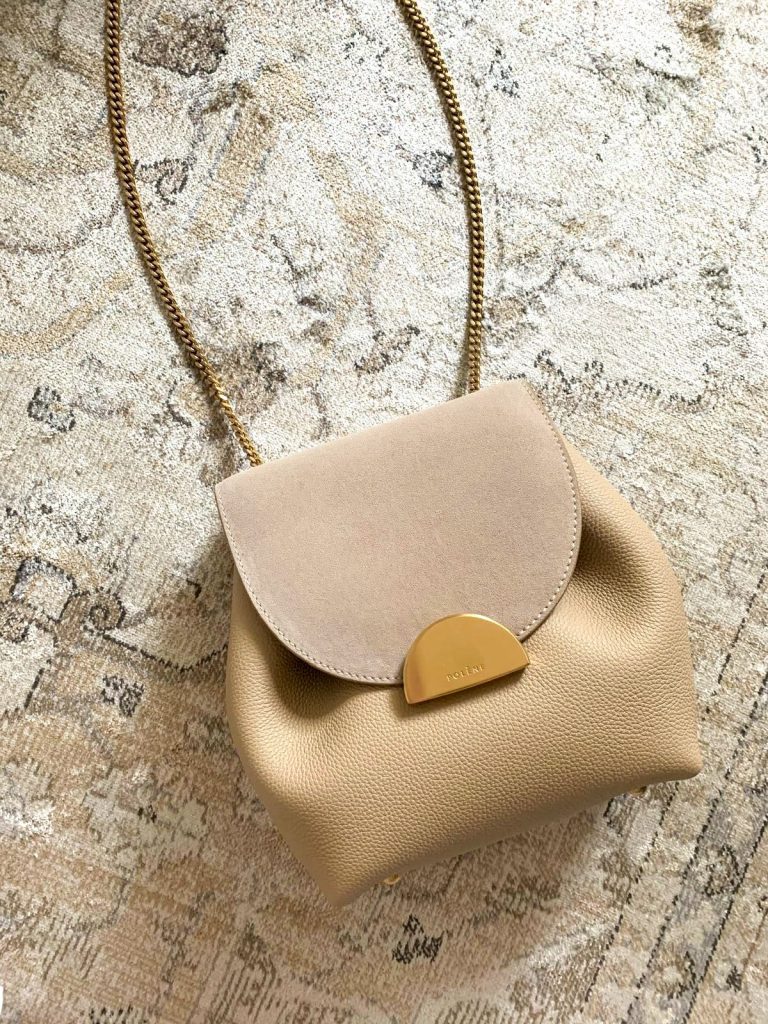 I love this little beige crossbody bag because it's really a piece that I can use year-round! The only thing I don't like as much about the bag is that the chain strap can be uncomfortable on my shoulder if I have too much inside the bag, weighing it down. For this reason, I wouldn't use this bag on bare shoulders.
What do you think of this mini bag?
Polène Reviews
Read more Polène handbag reviews right here: