I recently received the best-selling Polène Numéro Un bag and couldn't wait to test the bag out! It's the signature bag from the cult French contemporary handbag brand, Polène, based in Paris, France. This classic Polène handbag has become a symbol of chic French minimalism.
In case you're new here, I'm Victoria and I write about all things French fashion, handbags, and accessories. If you're just getting started, read my French girl style guide which will help you build your own capsule wardrobe.
Ok, so what materials is the Polène Number One bag made of?
Number 1 "Trio" Leather
This bag I chose (the "Number 1 Trio Black" version) is a black handbag made with a mix of three types of leather: smooth, suede, and grain leather. The body of the bag and crossbody strap is made of grained black leather, while the foldover flap is made of black suede. The little half-moon fastener, as well as the bag's small top handle, are both made of smooth black leather.
The combination of mixed leathers works really well and the bag is quite beautiful. This "trio" design is also available in several other colors. There is also a crocodile "trio" version where the foldover flap is made of croc-effect calf leather.
If you prefer the bag with uniform-grained leather, you can go with that option in different colors as well. In total, there are 30 different leather color combinations to choose from!
What surprised me most about this bag is how heavy it was. This is normal for a 100% leather bag, but if you're looking for a thin and lightweight bag, this one is not for you. The leather is quite thick, making it slightly heavy, but nevertheless, great for protecting what is inside.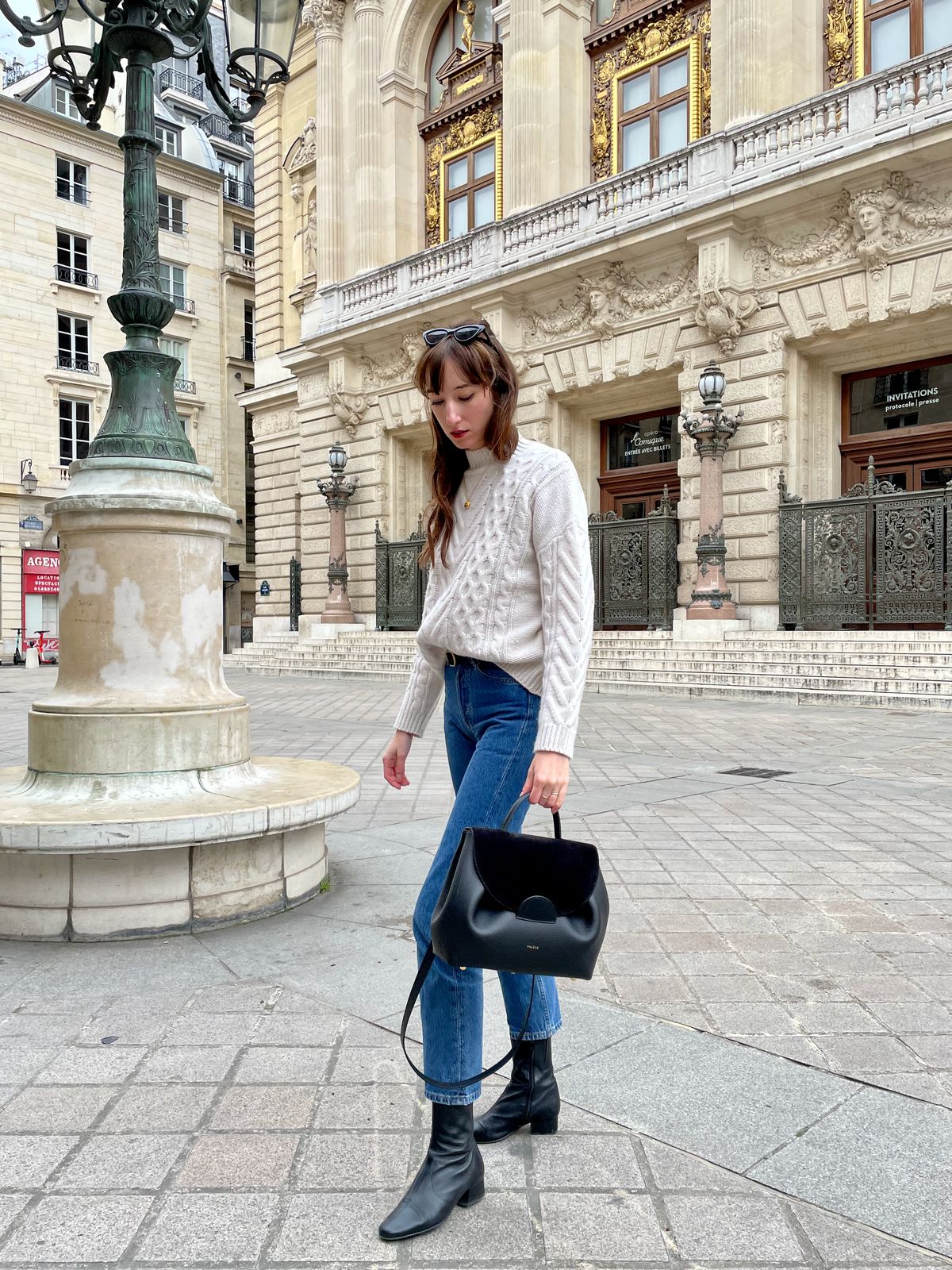 How much can the Numéro Un bag hold?
The Numéro Un bag measures 32 cm wide, 23 cm tall, and has a depth of 16.5 cm. It has a soft cotton-lined interior.
The bag has two interior pockets which lie flat against the back portion of the bag. They're great for storing your phone or passport. The exterior has one flat pocket against the back. If you're traveling, you could keep your boarding pass there, for example.
I can fit all my daily essentials in the Polène Number 1 bag. It can easily hold a book, my wallet, a small makeup bag, hand sanitizer, my phone, my keys, and still have room for a bit more like a scarf.
Can the Polène Numéro Un Bag fit a laptop? No. The bag is too small to fit a 13-inch Macbook Air comfortably. However, a 13-inch laptop does fit diagonally if you need to in a pinch. The magnetic snap closure doesn't fasten when doing this so I wouldn't recommend it.
Is the Polène Numéro Un bag worth it?
Yes! The Polène Numéro Un bag has been designed in Paris and crafted in Spain using the finest quality leathers. It's become one of my favorite French girl handbags and I highly recommend it if you're searching for an everyday handbag that won't break the bank. The bag has two handles: a short single top handle and a long adjustable crossbody strap. I use both the top handle and strap depending on what else I need to hold. Overall, this is a chic French handbag you won't regret purchasing!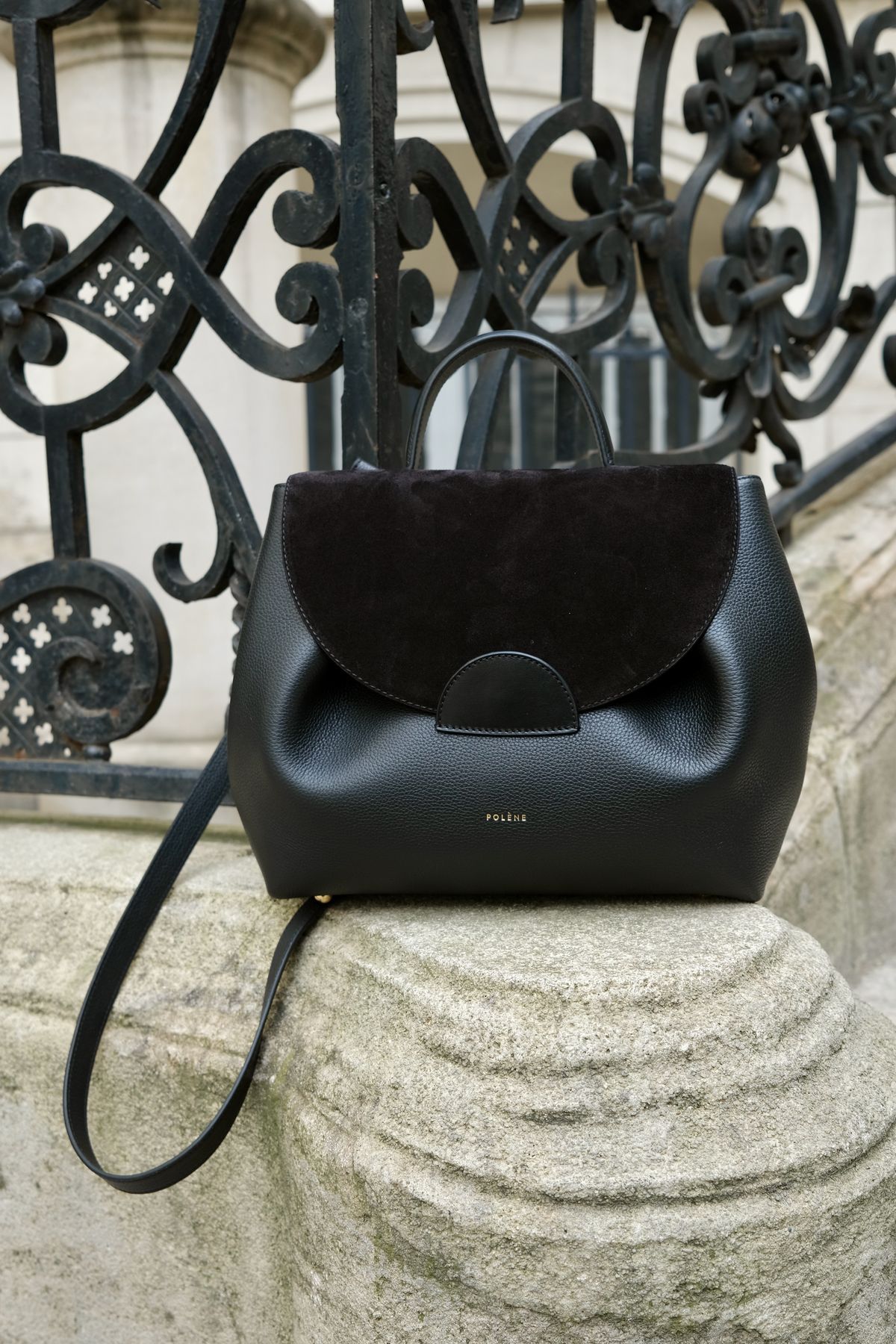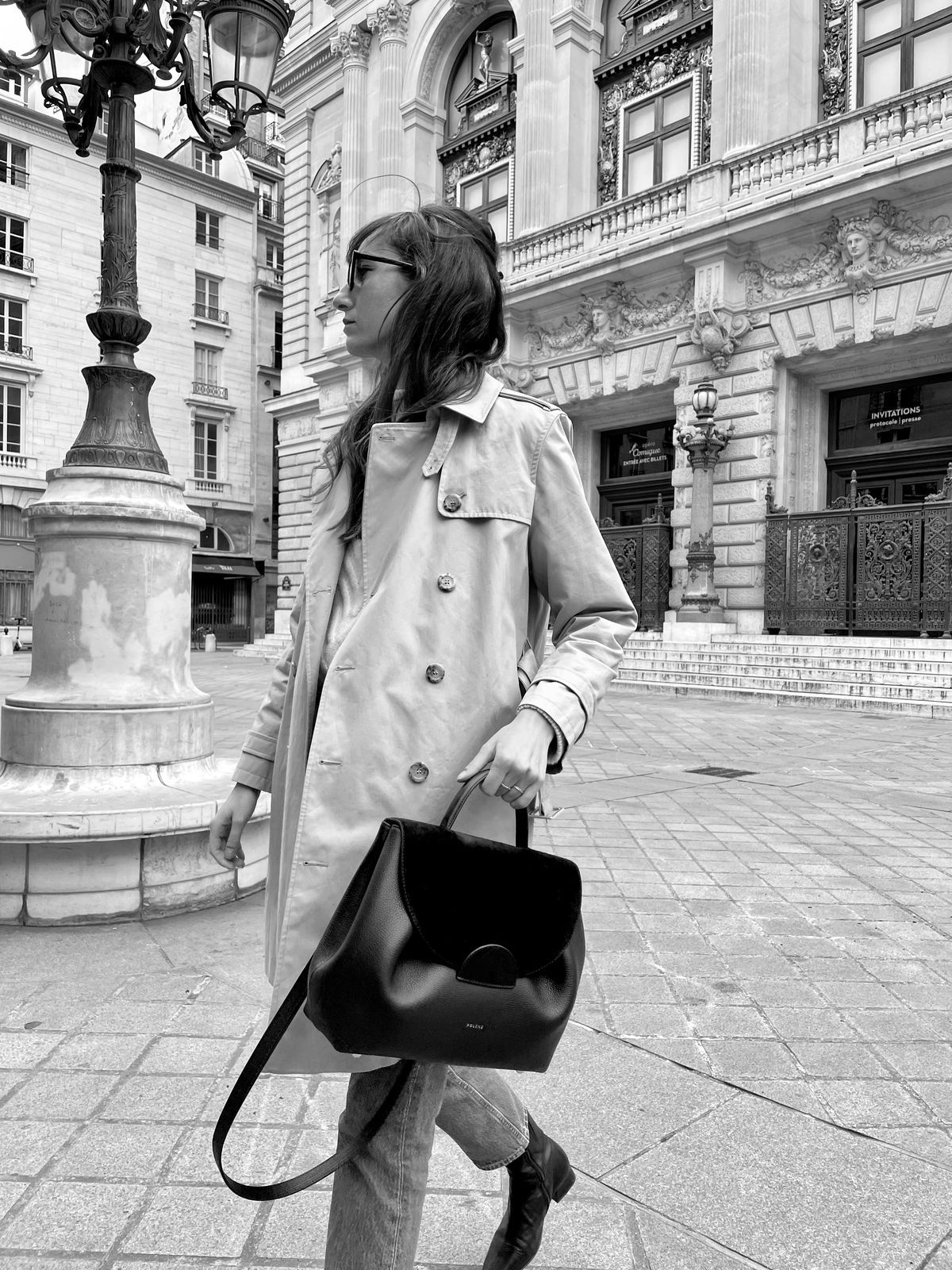 About Polène
Polène is a fairly new French handbag designer which is actually worn by French women. The French brand has exploded in popularity in France due to its high-quality handbag production at affordable prices. It's like you're getting a luxury leather handbag for 75% off. The brand was founded by three French siblings Mathieu, Antoine, and Elsa Mothay who named the brand after their Normandy country house. Polène ships to the United States or you can shop from their central Paris boutique!
Polène Handbag Reviews
Read my other Polène handbag reviews right here: