The Polène Numéro Un Nano bag is a beautiful small French leather bag for carrying everyday essentials, and nothing more. It's the perfect size handbag for when you only want to hold your wallet, phone, lipstick, and keys.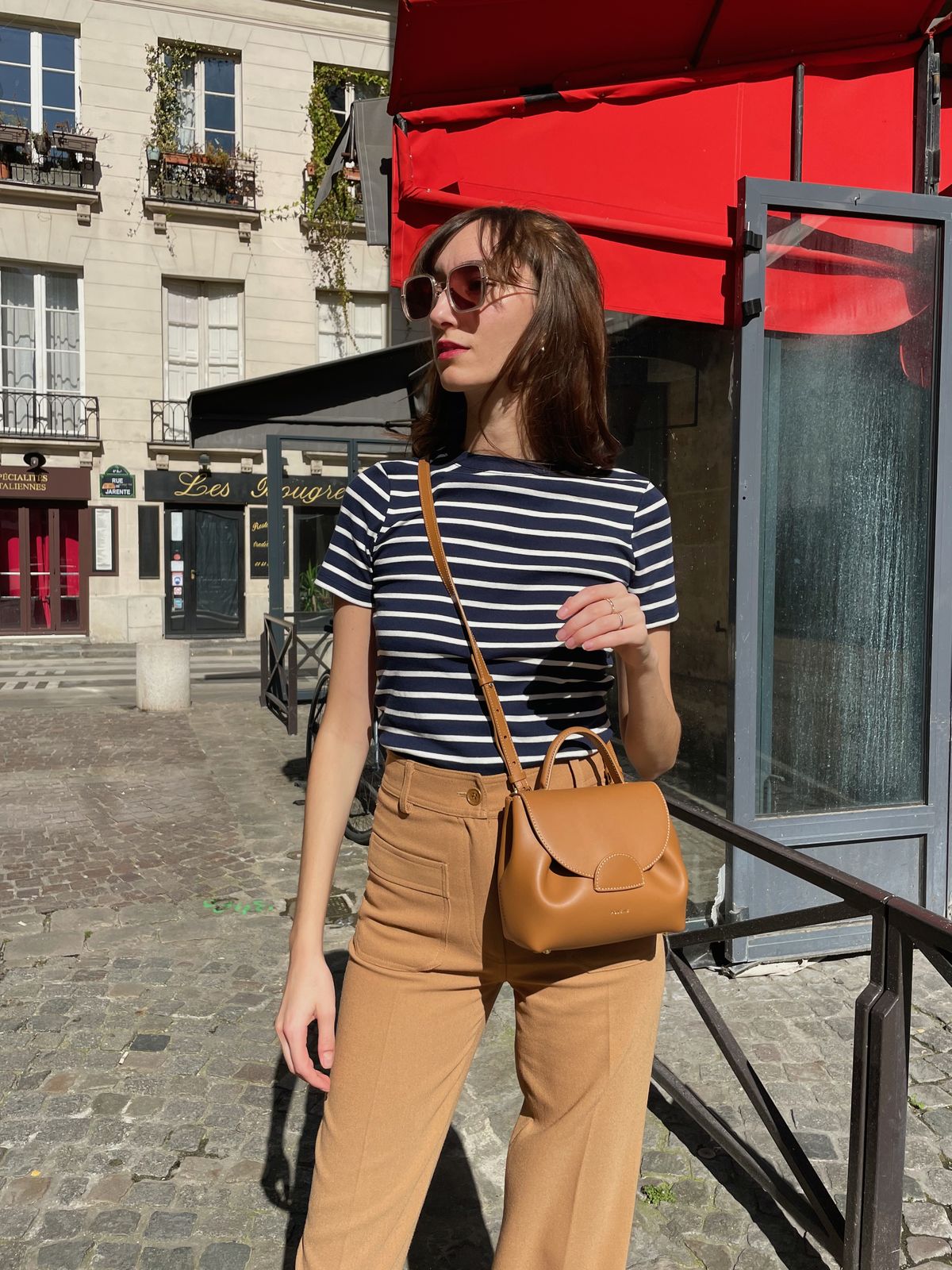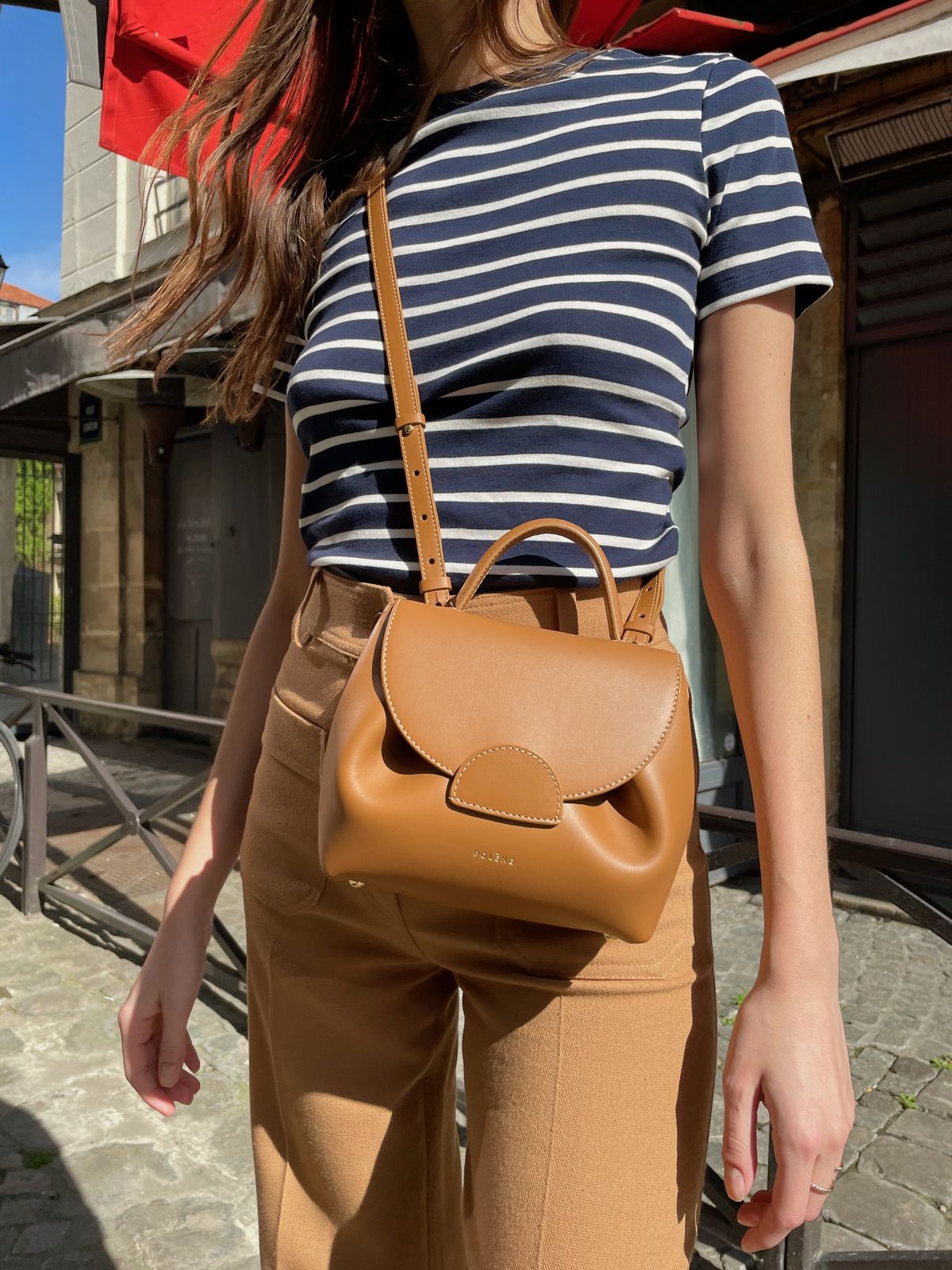 I needed a simple camel handbag and I chose the Polène Numéro Un Nano bag for its minimalist chic design and practicality. I tried the bag on in two shade tones and ended up choosing the Camel color which I adore!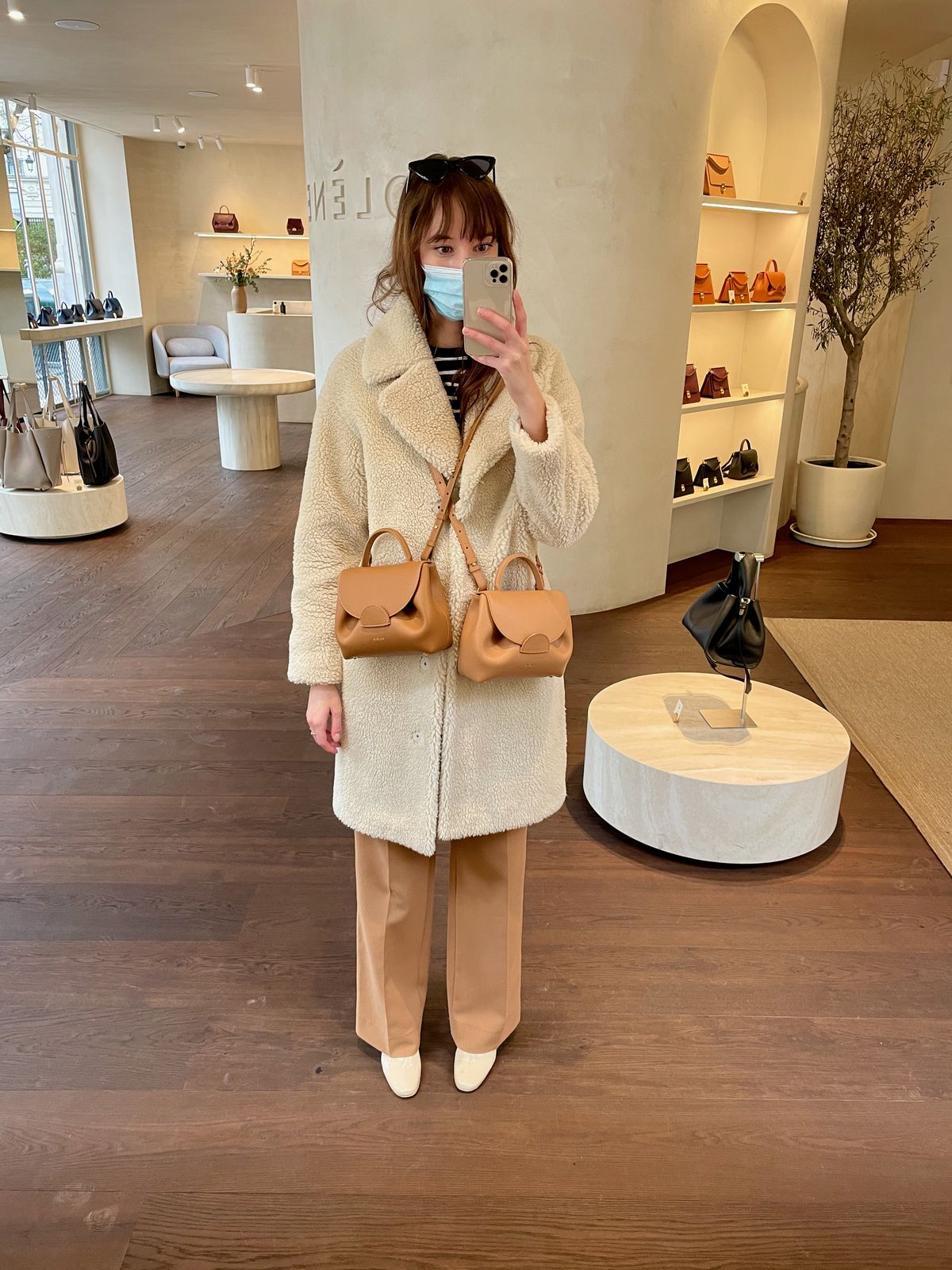 The Number One Nano bag has a top handle and a long adjustable crossbody strap for hands-free use. Its exterior is made of smooth full-grain calf leather. The interior is lined with 100% cotton twill. It measures 20.5cm long, 17cm high, and has a depth of 9cm.
The Polène Number One Nano bag comes in 22 different colors and three materials: smooth leather, grained leather, and lizard-effect leather. Aside from one of the black versions of the bag ("Trio") which has a suede foldover flap, all of the Numéro Un Nano bags are made of a single leather type.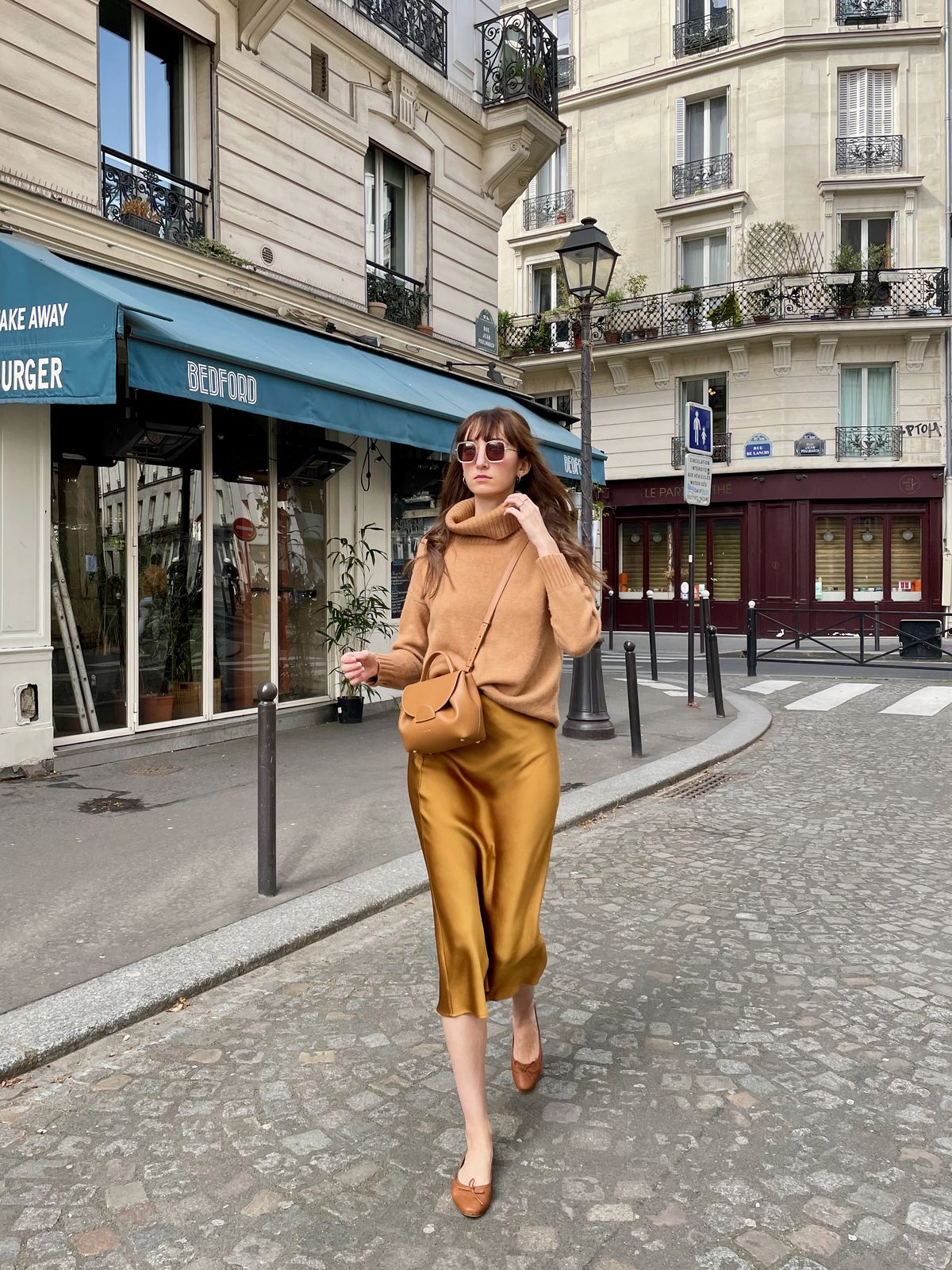 Polène is one of the best French handbag brands to watch. Each bag is designed in Paris and assembled in Spain of high-quality leather.
Shop the Polène Numéro Un Nano bag.
About Polène
Polène is a relatively new French handbag designer which is actually worn by French women. The French brand has exploded in popularity in France due to its high-quality handbag production at affordable prices. It's like you're getting a luxury leather handbag for 75% off. The brand was founded by three French siblings Mathieu, Antoine, and Elsa Mothay who named the brand after their Normandy country house. Polène ships to the United States or you can shop from their central Paris boutique.
Polène Handbag Reviews
Read my other Polène handbag reviews right here: