I went to the Fleuron boutique recently to look at their handbags and learn about the brand. In case you are unfamiliar, Fleuron is a Paris-based brand that makes and designs leather handbags in-house.
They employ designers who have experience at luxury fashion houses like Celine (Phoebe Philo-era!) so the aesthetic is an understated elegance, which I love.
Fleuron also works with many of the same factories that produce leather goods for major French luxury brands like Hermès. I could feel the suppleness of the leather when touching Fleuron's handbags!
The Fleuron boutique is located in the 2nd arrondissement of Paris, and is super central. Here is what I saw and tried on in the store 🙂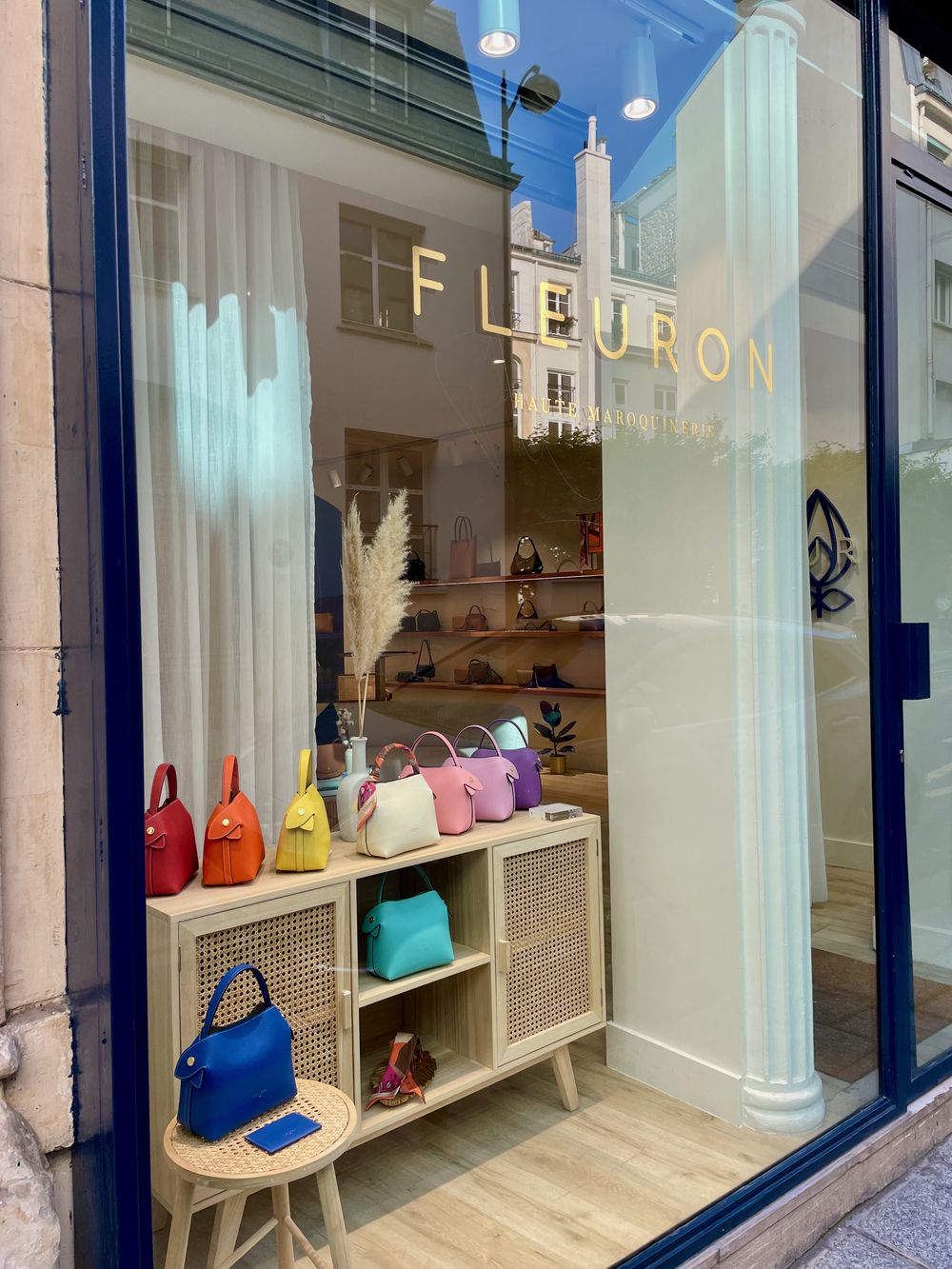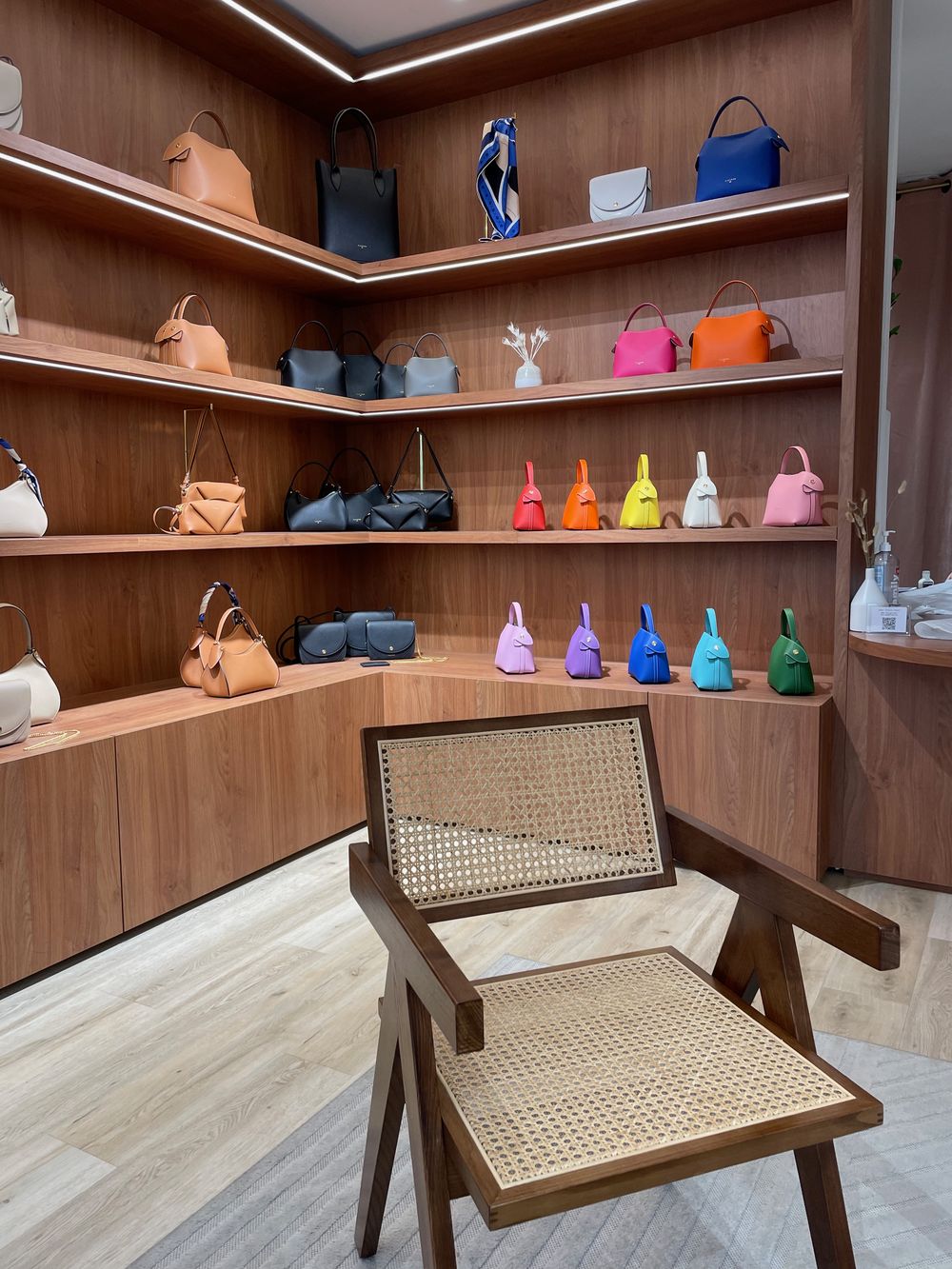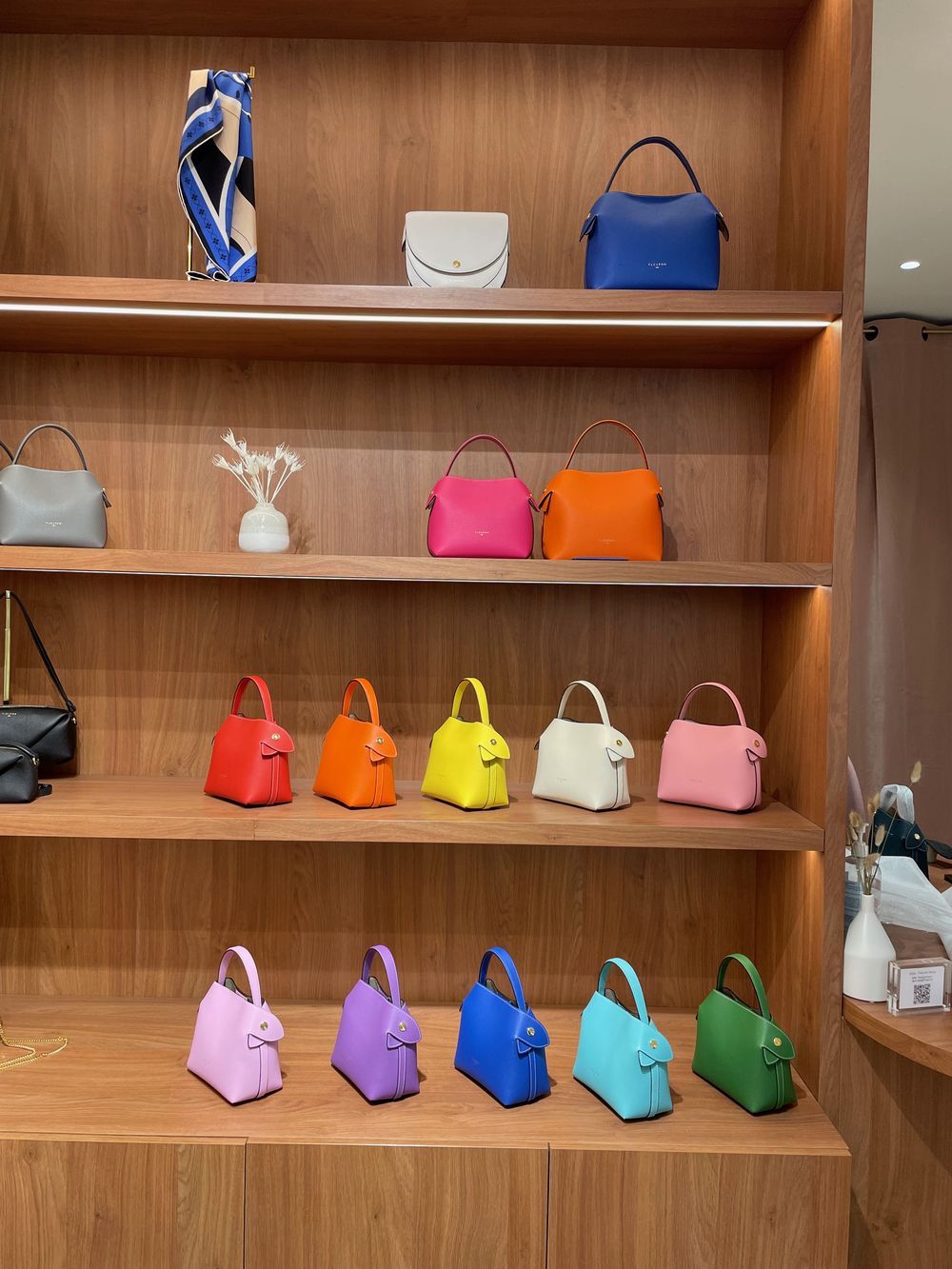 Mini Swann Bag
The Swann bag is Fleuron's most popular design. It comes in three different sizes. Here is the mini Swann bag in cream.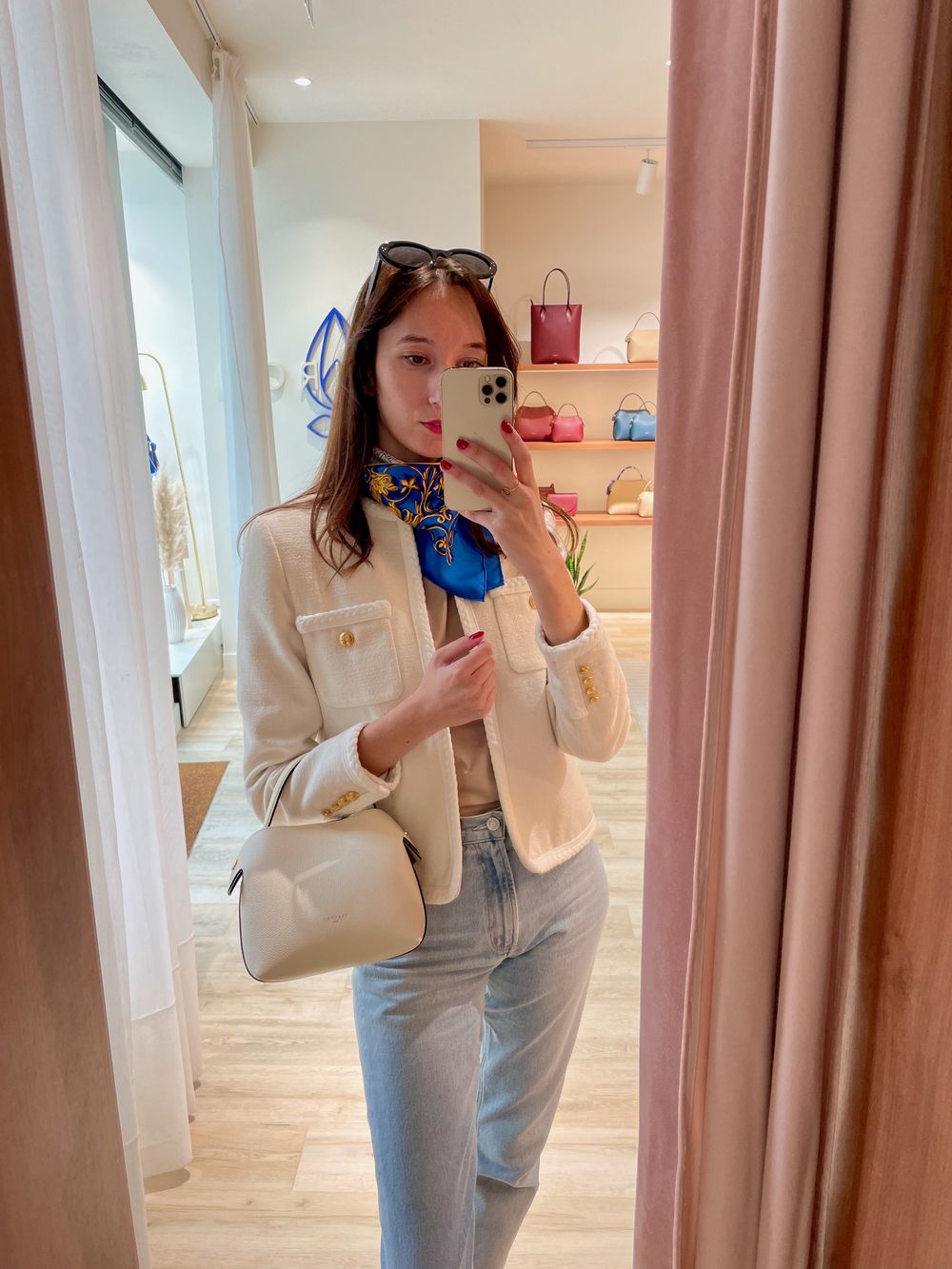 Medium Swann Bag
The next size up is the Medium Swann bag which I tried on in a striking cobalt blue.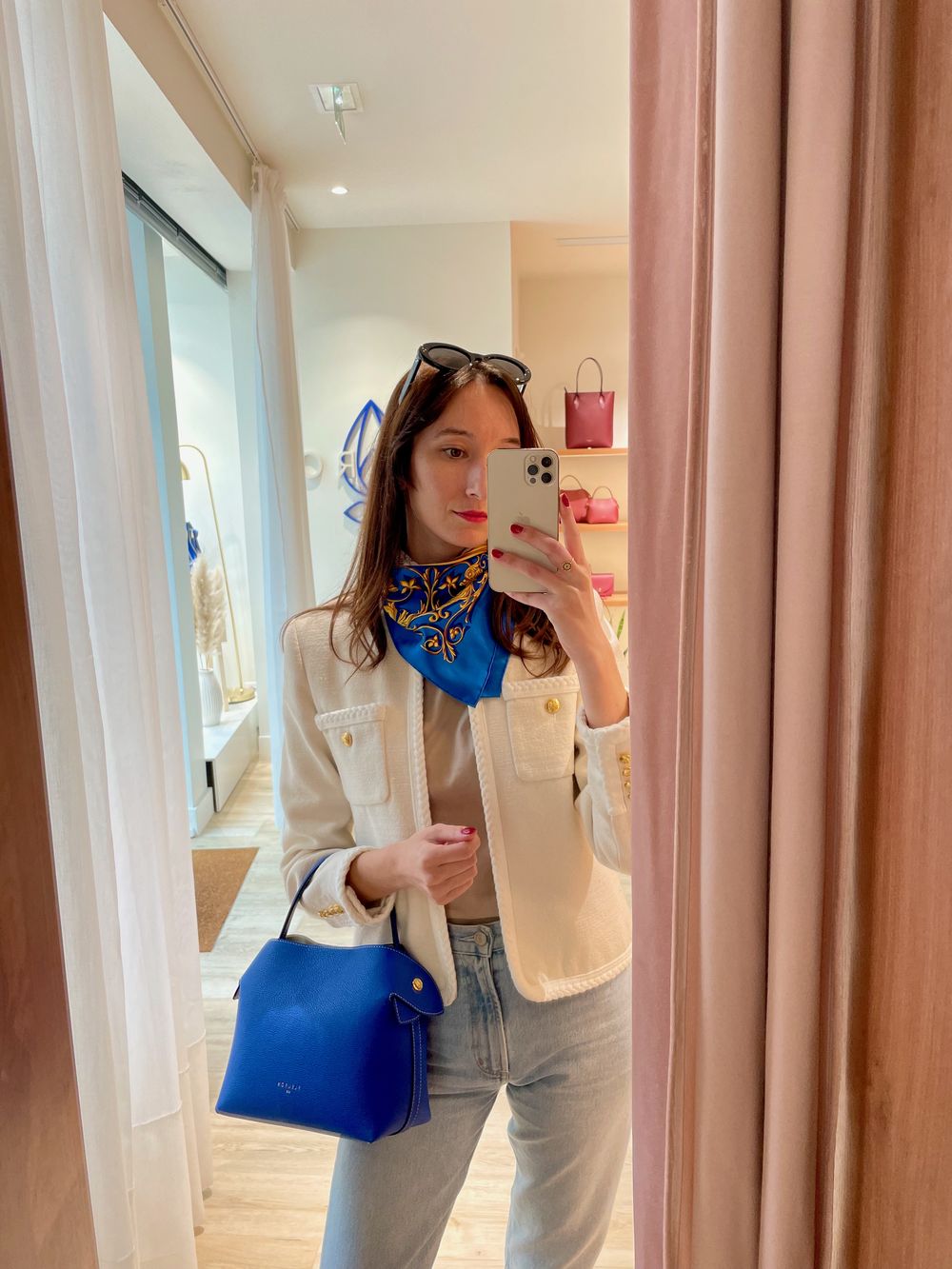 The bags feature two straps – a handle and a long strap to be worn crossbody.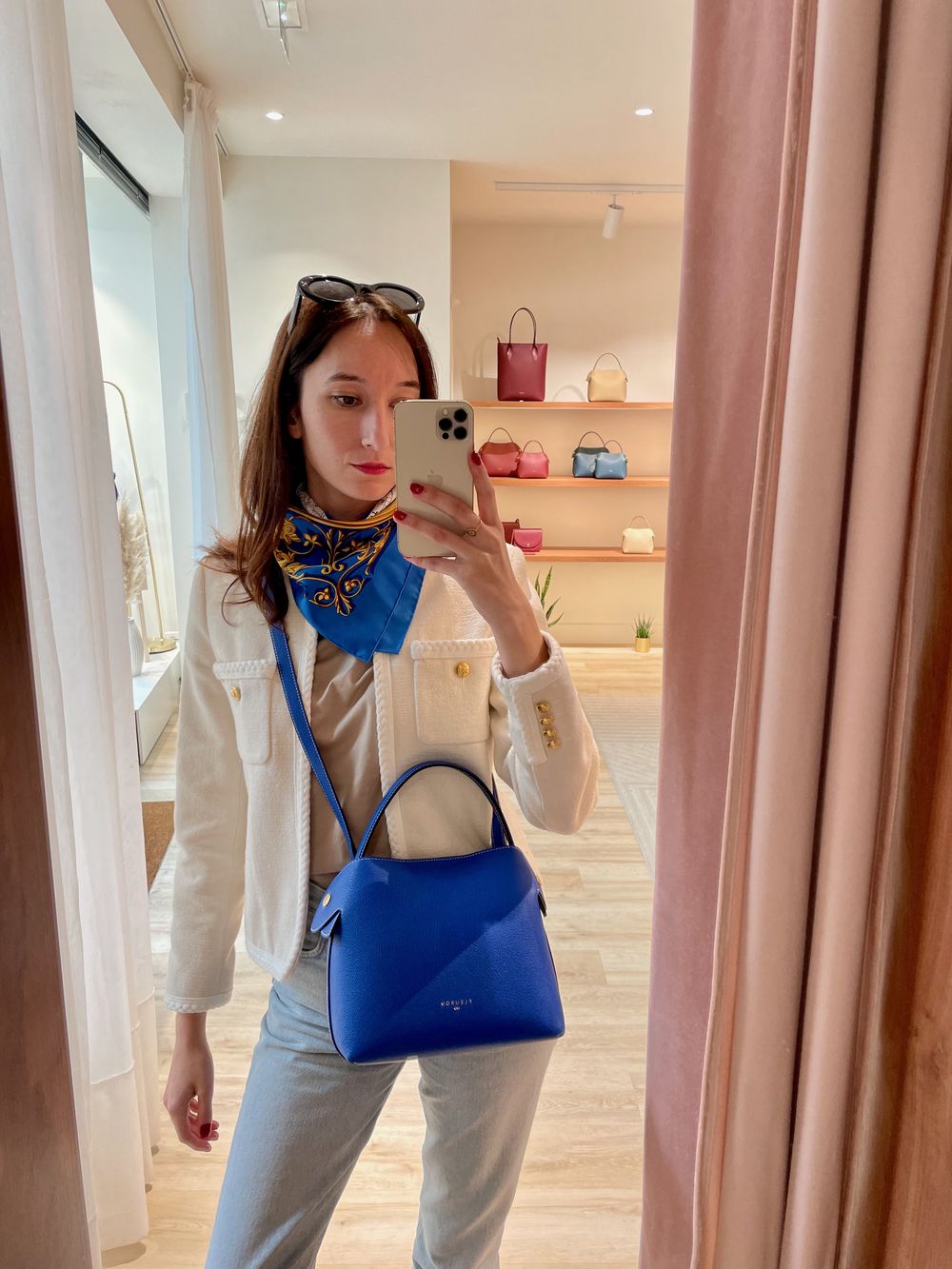 Swann bag
Lastly, I tried on the Swann bag in Sand. This is the largest model which can hold all your day's essentials.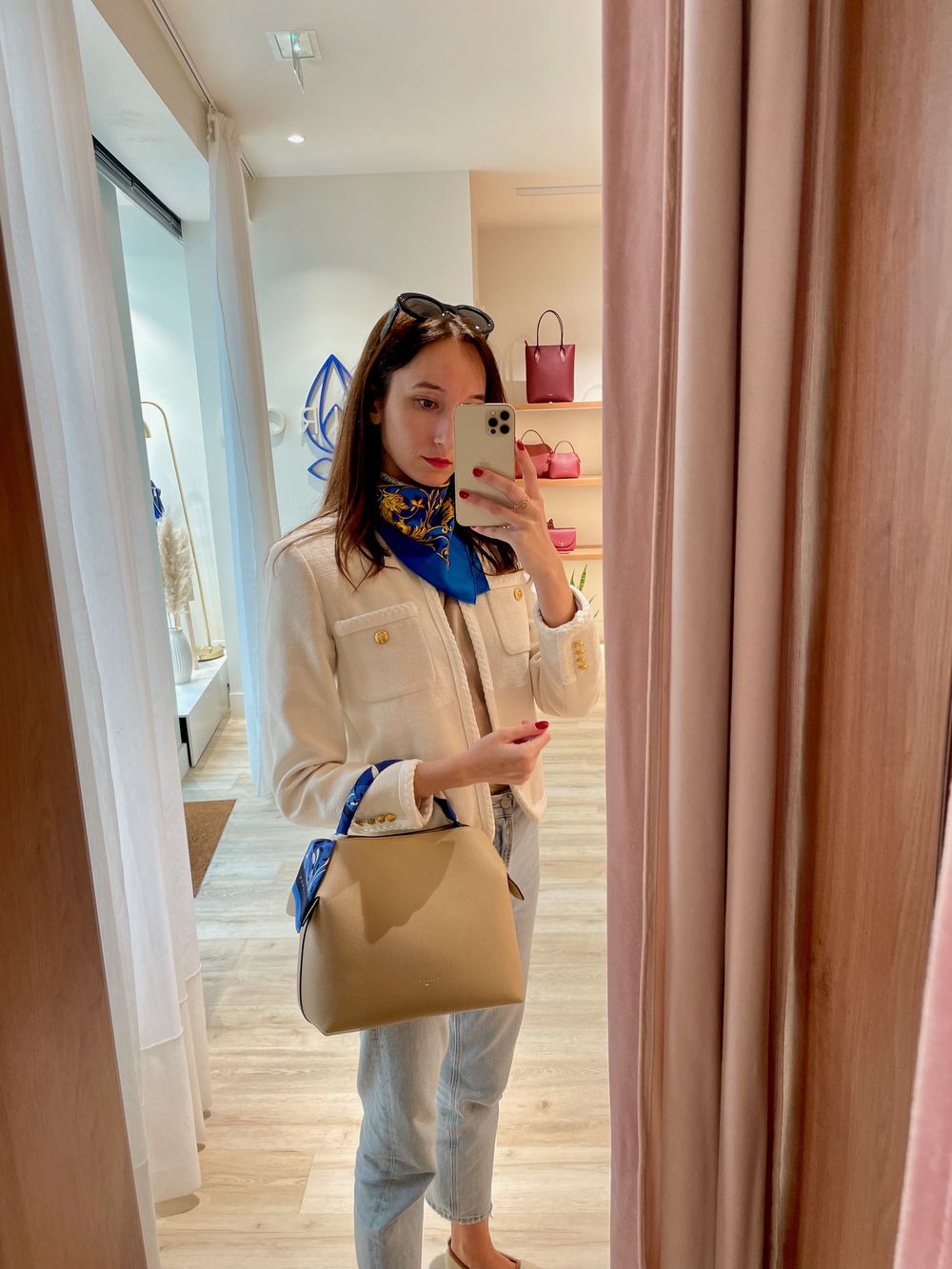 Here's how it looks using the long strap.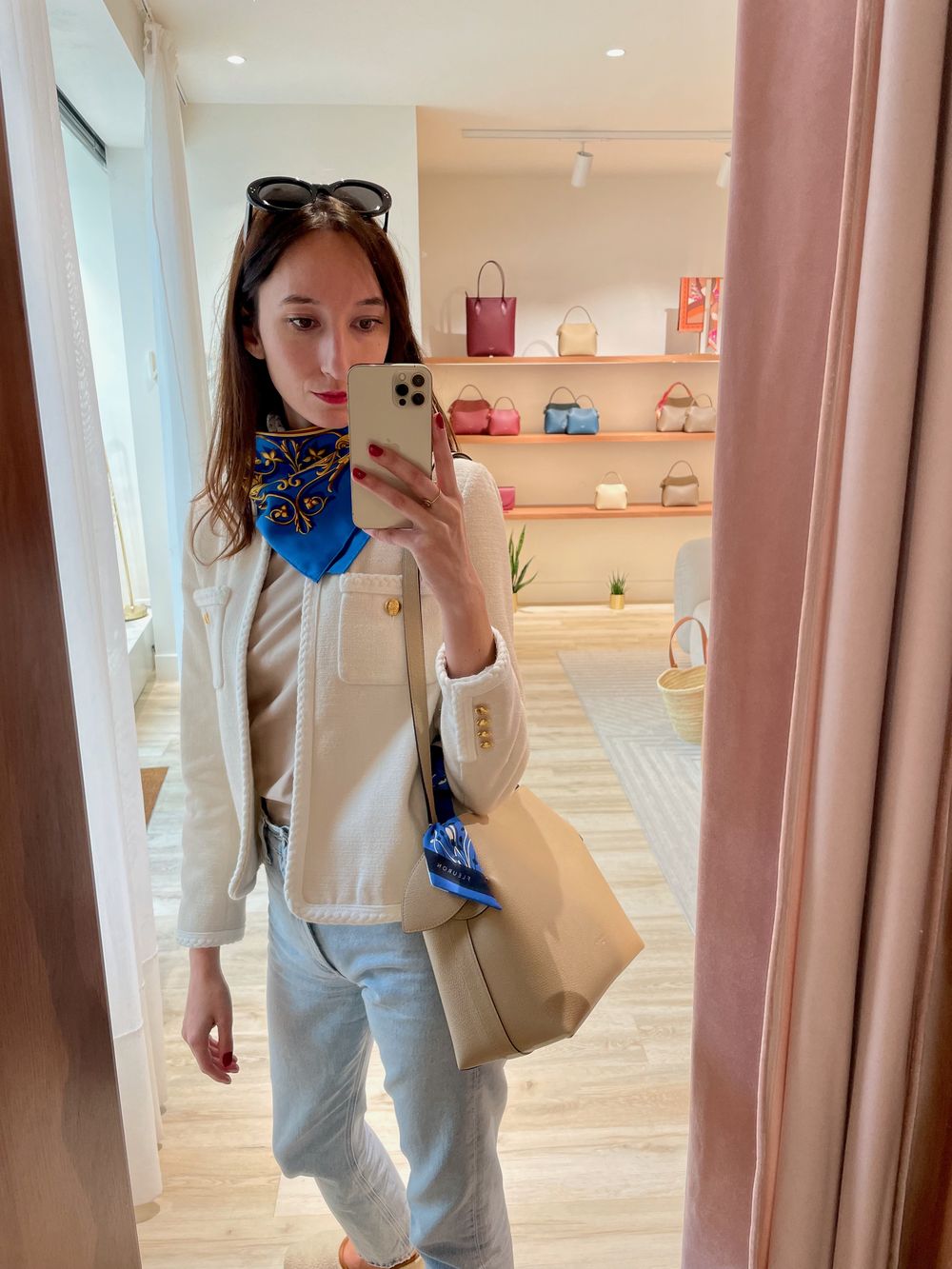 I was so impressed with Fleuron's handbags, and it was tough to choose just one handbag I liked the most. Honestly, I could have easily come home with dozens of them in different colors and sizes!
Stay tuned to find out what Fleuron handbags were part of my final choice!