Dragon Diffusion is a leather handbag company that for the longest time was shrouded in mystery. The brand didn't have an Instagram account or even a website to browse until recently. The only way to procure one of these woven leather bags was through an authorized retailer like Matches Fashion.
I first discovered the brand through Jeanne Damas who has several of these woven leather handbags in brown and burgundy. I recently bought one of the chic Dragon Diffusion handbags and wanted to share my thoughts in case you're considering buying one.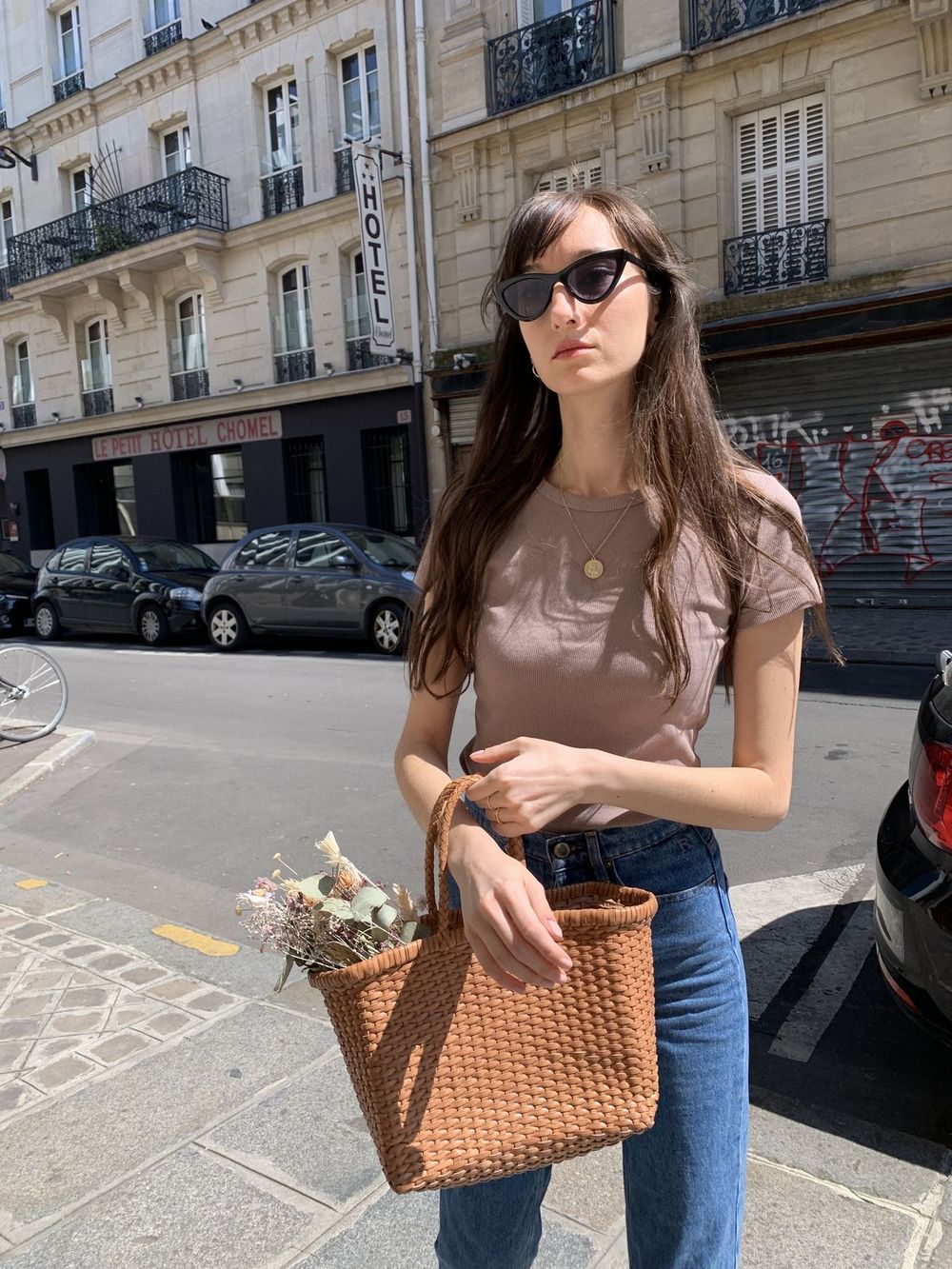 About Dragon Diffusion
Dragon Diffusion is based in Brussels, Belgium, and has a workshop factory in India, where skilled leather artisans make each bag using traditional techniques. The operation is run by Craig Wright. Each bag can take as long as 2 days to complete.
My Dragon Diffusion Woven Bag
I personally love my Dragon Diffusion handbag. My camel bag is made of woven leather and has two short handles and a wide-open top. It's great for my morning trips to the boulangerie where I can hold several croissants, a sandwich, and my wallet safely in the bag.
Since the bag is quite open, I don't use it when I'm going to different places in Paris. I've just heard too many stories about pickpockets so I don't want to risk it by carrying an open handbag.
However, it's perfect for running errands when you actually do need an open-top bag so that taller items can stick out.
The leather does stretch slightly over time, so I try to keep things in the bag when it's not in use so it will hold its shape. If I don't, the lower corners will sag down due to the weight of the upper leather.
Dragon Diffusion is a great European brand to turn to if you're looking to add to your French girl handbag collection!