Polène is one of the most in-demand French leather bag brands on the market right now. When the brand offered me one of its pieces I had a very hard time picking just one! As summer was right around the corner, I opted for the wicker basket bag – called L'Osier on the website. Wicker basket bags are very Parisian, reminiscent of Jane Birkin in the 60s and Polène's modern take on the trend drew me in immediately!
The Polène wicker basket bag has smooth leather handles making it easy to carry, a soft leather top, and a leather ring around the lower portion of the bag. It's a beautiful, minimal design that has a smart balance of modern practicality and vintage charm.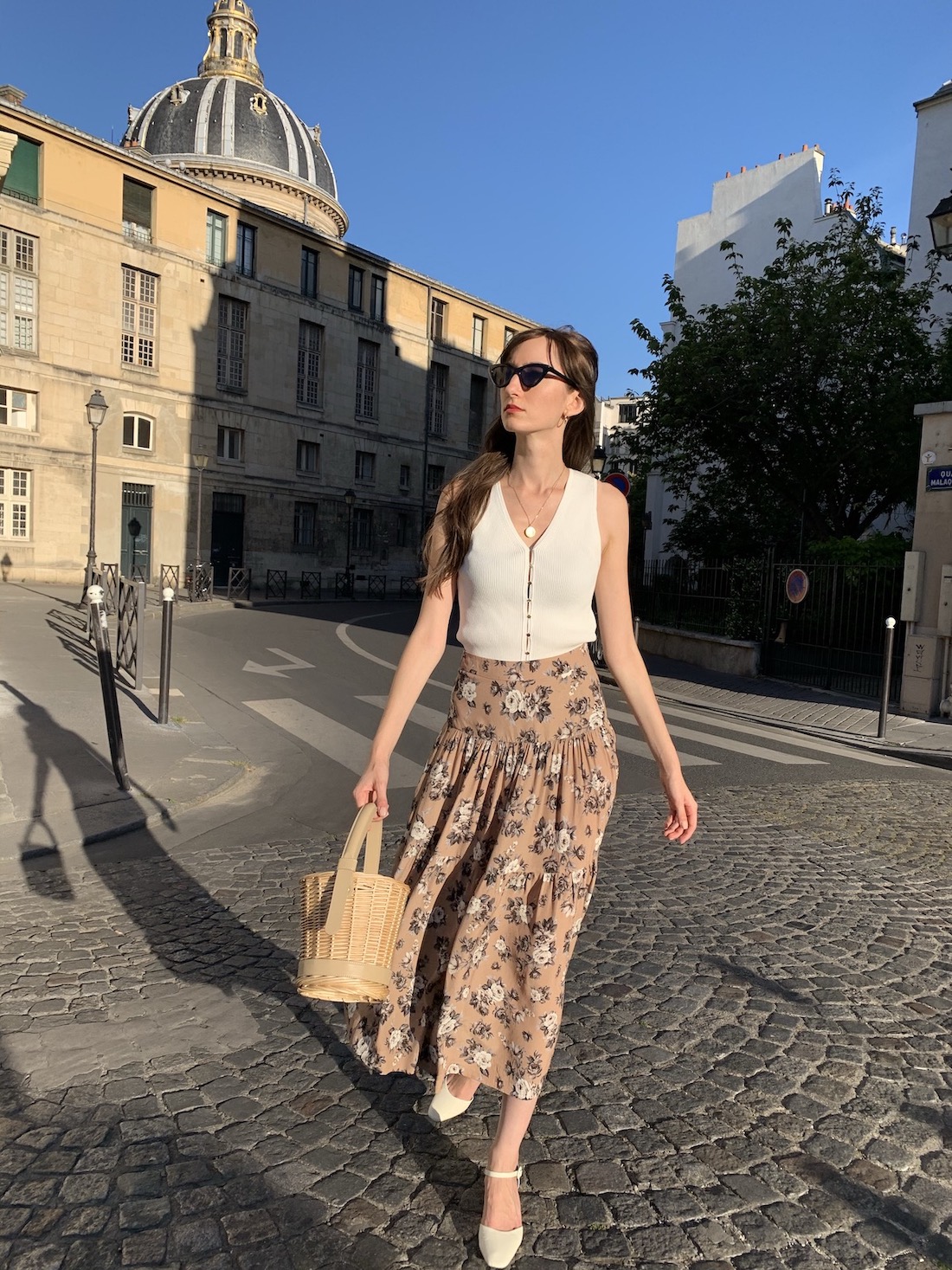 I opted for this bag in a neutral color (sand) so that it would pair well with many of my outfits. The bag itself holds all my daily essentials. I can fit my wallet, my phone, lipstick and my keys. It can hold one or two more items but it's certainly not a tote bag size, which works for me and my needs most of the time.
What I really like about this bag is that it is "spill proof" so to speak. The lid actually locks into place beneath a layer of wicker so that if it were to fall over, the contents would remain inside. Of course, the lid is easily lifted for access using a little gold hoop. It's quite easy to do everything with one hand.
All in all, I am very happy with my Polène wicker bag – it's the perfect summer accessory to hold all my basics this season!