On the streets of Paris, French crossbody bags are the style I see most often. This leather bag is incredibly convenient and practical, so it's no surprise that this style seems to be the most popular. Crossbody bags are difficult to steal (they're basically strapped to your body) while allowing easy access when you need to reach your wallet or anything else inside.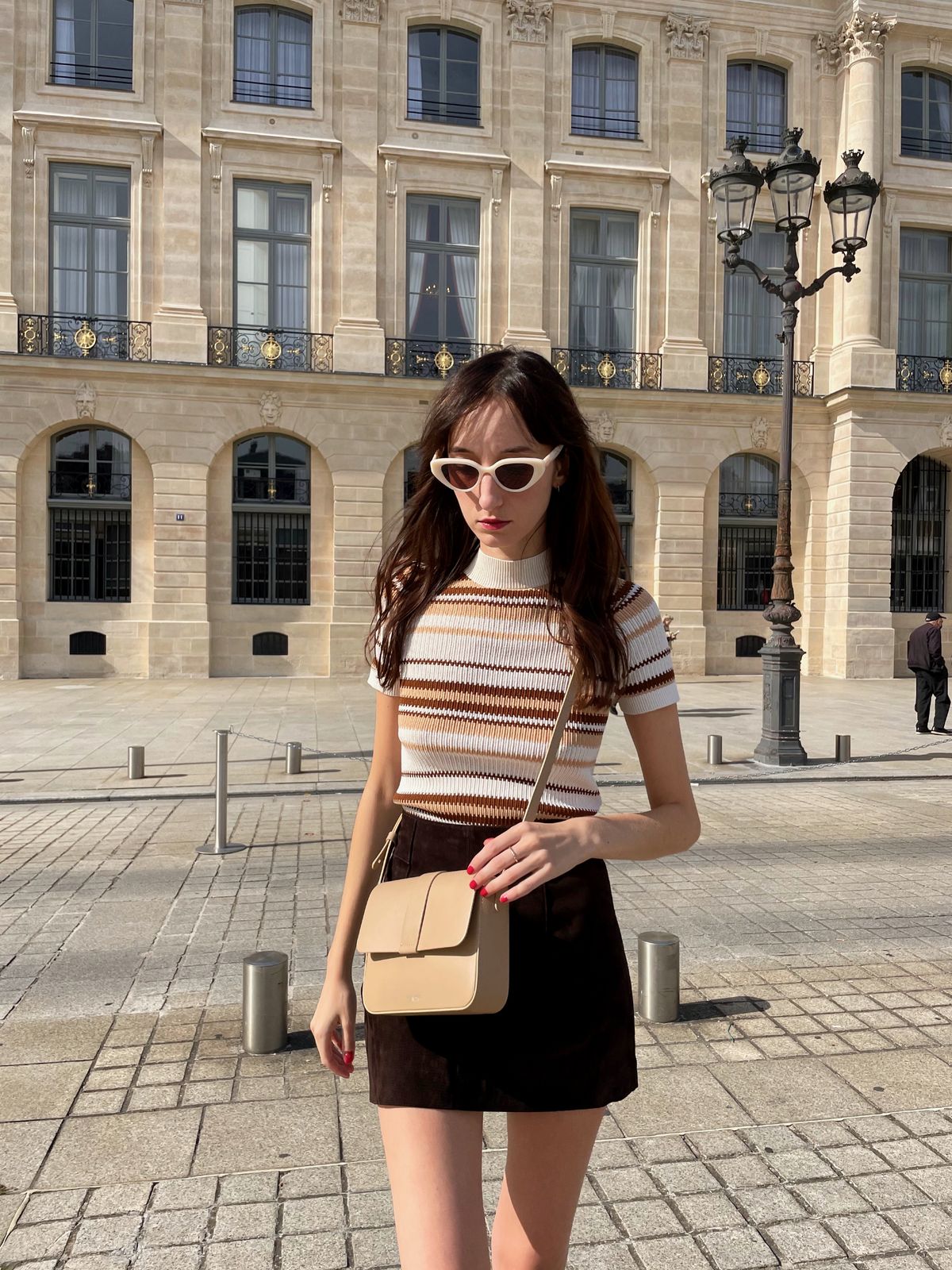 French Girl Crossbody Bags
If you're building a French girl handbag collection, then you need at least one good crossbody bag. These French crossbody bags will help you get the look of a parisienne.