Every time I post a photo of the Longchamp Le Pliage Filet bag, I get so many DMs asking me where it's from!
This bag is a luxury reinterpretation of a classic French market bag that dates back decades.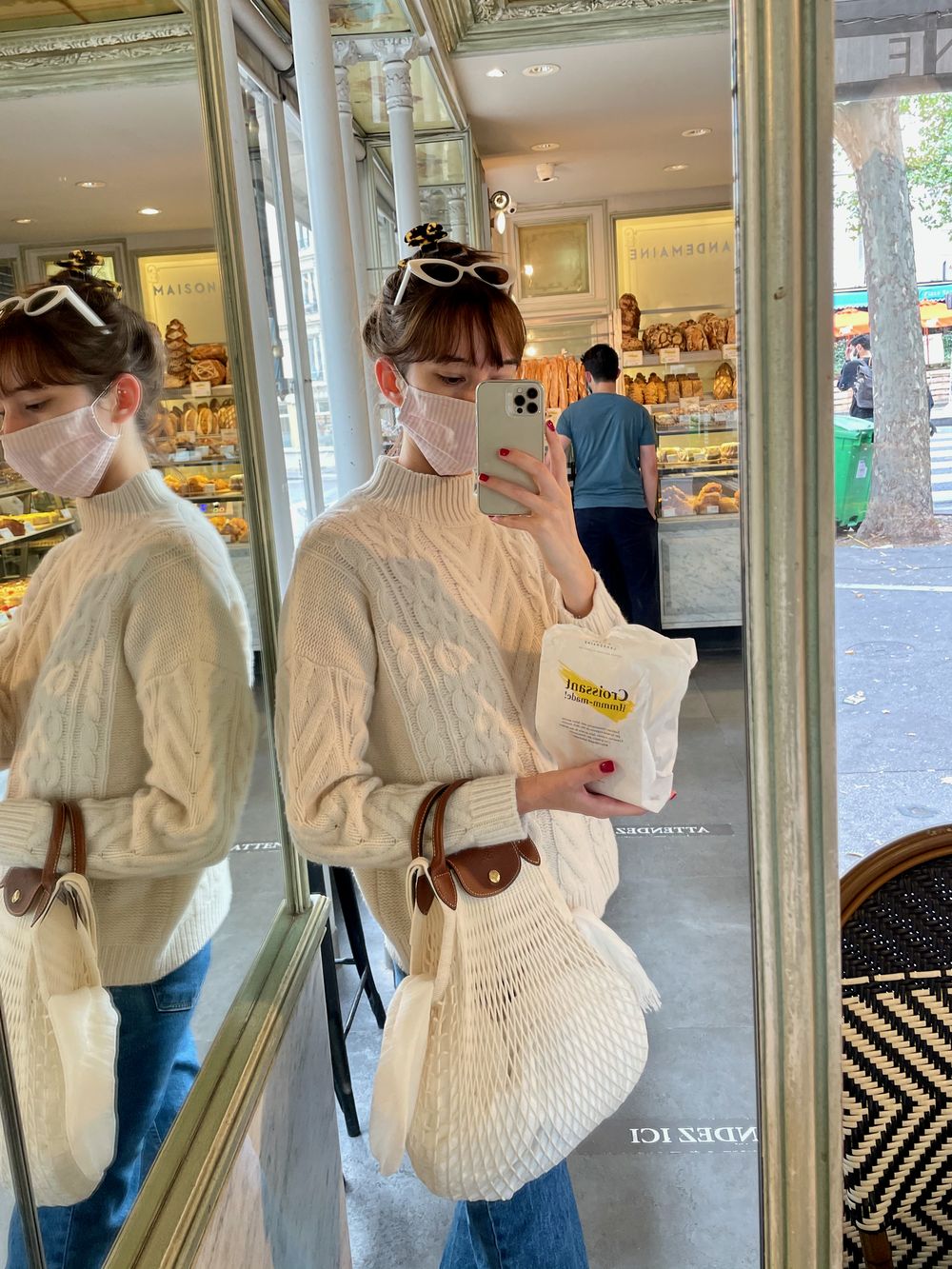 This French net bag has been upgraded by Longchamp to include the brand's signature grain leather foldover flap and small leather handles. The brown leather provides a nice contrast with the white fish netting of the bag.
To manufacture this handbag, Lonchamp collaborated with FILT, France's oldest producer of the classic French net shopping bags.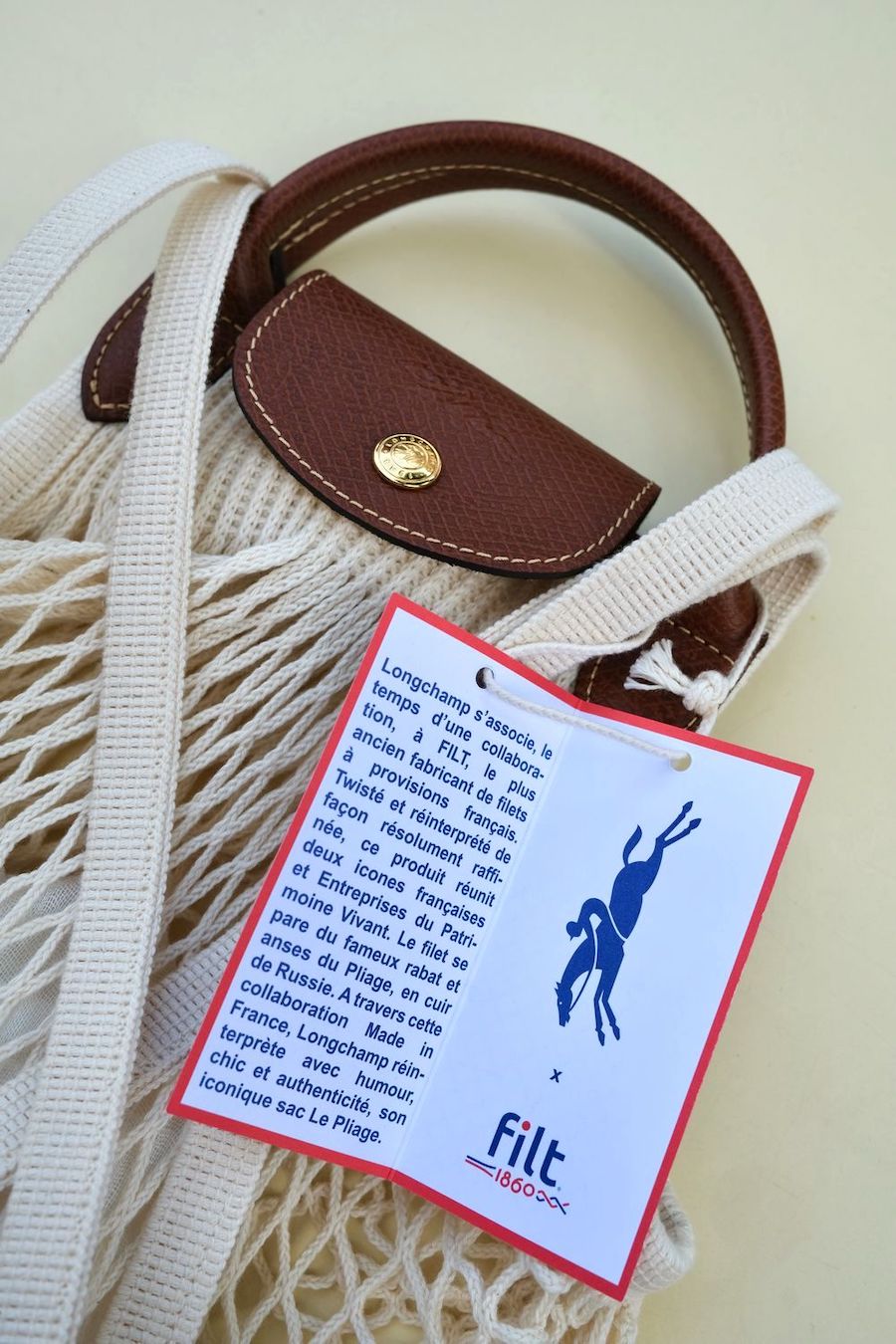 The idea was to reinvent the string net shopping totes that have been beloved by the French for generations. These inexpensive net bags have been made in Normandy since 1860. Longchamp adds a touch of elegance with a leather flap closure and small handles. The design unites two French handbag icons – the Pliage tote bag and the FILT French Market Net Bag.
The result of this teamwork is a very chic netted shopping bag, useful for carrying basic essentials or the day's produce from a Parisian farmer's market!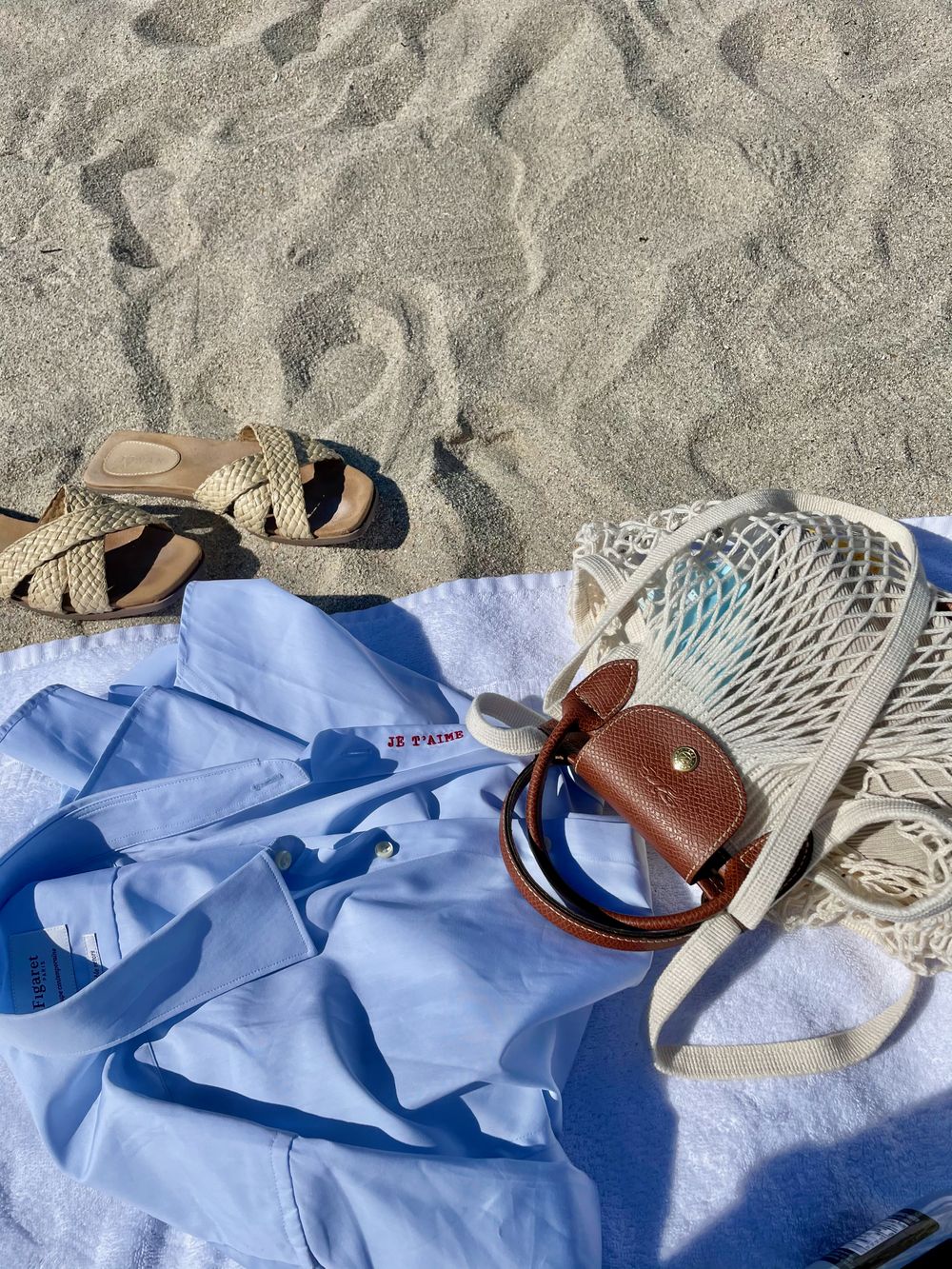 French girls often use these shopping bags to carry back the day's produce such as fruits and vegetables. It can also be used to carry your beach essentials like towels and sunscreen.
If you want to own a piece of French culture, the Longchamp Le Filet bag is the handbag for you. The bag is Made in France, which means you're supporting the local creators who helped make these two brands iconic and timeless.
The Filet bag comes in several colors. The classic white version is the one I chose. It also comes in black, navy, yellow, and red.
A new, mini Filet version has also been released.
Is the Longchamp Le Filet bag worth it? Yes! I used my Longchamp Le Filet bag all summer long! I took it out with me to run errands to the boulangerie in Paris and I also brought it along to the beach when I was vacationing on the Mediterranean Sea and in Miami, Florida.
Whether you need to carry fruits or beach supplies, this Longchamp net bag is the perfect accessory.