A good French button-up shirt can take you through so many different occasions. Dress it up and head off to work. Leave it unbuttoned over a t-shirt and a pair of jeans and you're good to go for brunch with friends. Toss it over your swimsuit and head to the beach when you can't find your coverup in your suitcase. The classic cotton button-up shirt is one of the most versatile French wardrobe essentials you can own.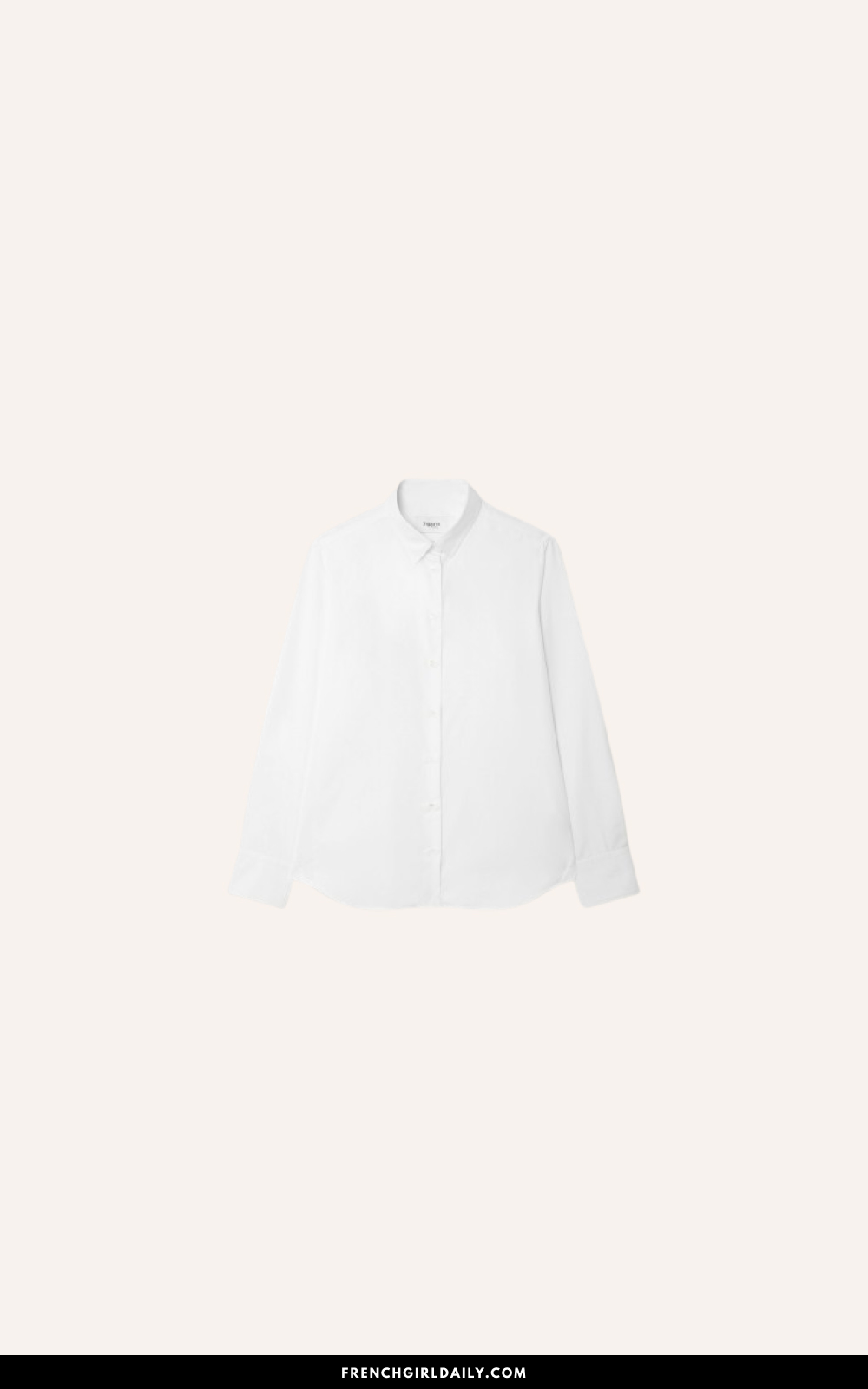 French Style Button-Ups
Here are my recommendations for getting your hands on this French wardrobe piece, which is integral to getting French girl style right. Figaret and Bourrienne Paris are two of the best French brands for button-ups if you want an authentic French button-up shirt.