The little black dress is probably the first piece of clothing I remember reading in a magazine that every woman needs to have in her wardrobe. This dress has stood the test of time and it continues to be a wardrobe essential even today.
In her book Parisian Chic, French model Inès de la Fressange wrote about the versatility of this dress and how it can serve you on so many different occasions. What she says still rings true in Paris and around the world.
The most famous little black dress is probably the Givenchy dress worn by Audrey Hepburn in the first scene of the classic film Breakfast at Tiffany's (1961).
Little Black Dresses
The little black dress is one of the French girl dresses you need to own!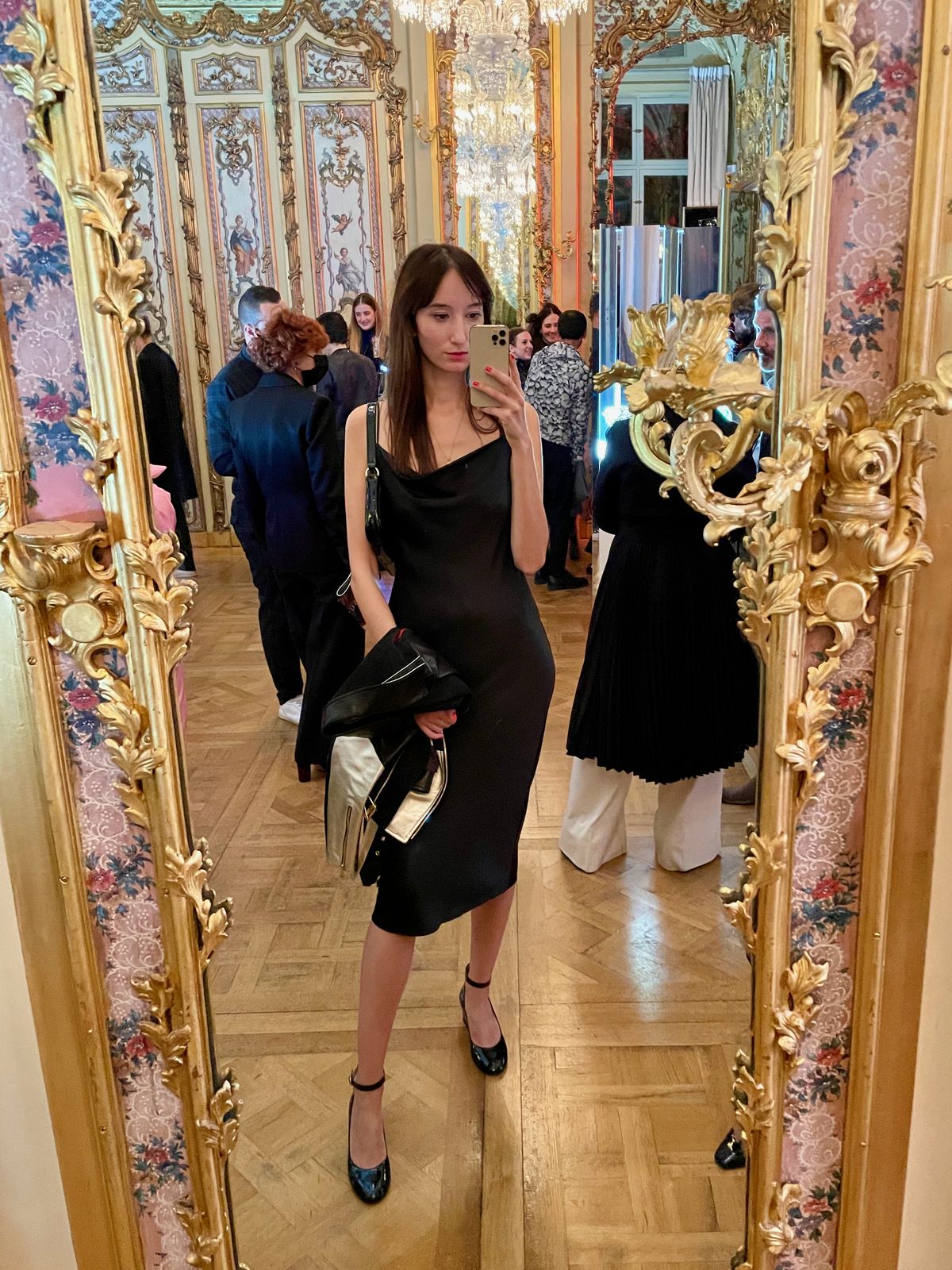 What are some examples of French little black dresses? Here are my favorites.
When you're shopping for a French girl style little black dress, consider the length, the sleeves, the fit, and of course, the design.
My ideal LBD is sleeveless and mini length. It isn't too revealing but shows a little bit of skin in the right places. It has a basic design so that it can be styled with the right jacket, accessories, and jewelry.
Here are three options based on your budget:
Givenchy Dress: A luxury little black dress by legendary French fashion designer Givenchy is the ultimate invesment LBD. 
Hervé Leger Flare Skirt Icon Dress: For a more accessible yet classic little black dress, go with the sleeveless flared Herve Leger dress. 
Reformation Nikita Dress: If you're on a budget, the Reformation Nikita dress is a smart feminine little black dress option. 
If you're on a low budget, consider a simple black silk slip dress.
These LBDs might seem a little boring at first glance, but that's the whole point! You can dress them up with a statement necklace or fun handbag, and throw on a cute jacket to make them more interesting.