Let's talk about dresses. There is something so carefree about throwing on a dress in the morning and going about your day. All you need is to match the shoes and the bag and you're good to go. Dresses are one of my favorite outfit foundations because they're just so easy to style.
If you're building your wardrobe, be sure to consider these seven essential dresses for every closet, inspired by the French!
French Girl Dresses
If you want to get French girl style, then you absolutely need a good collection of versatile dresses. Here is where to begin.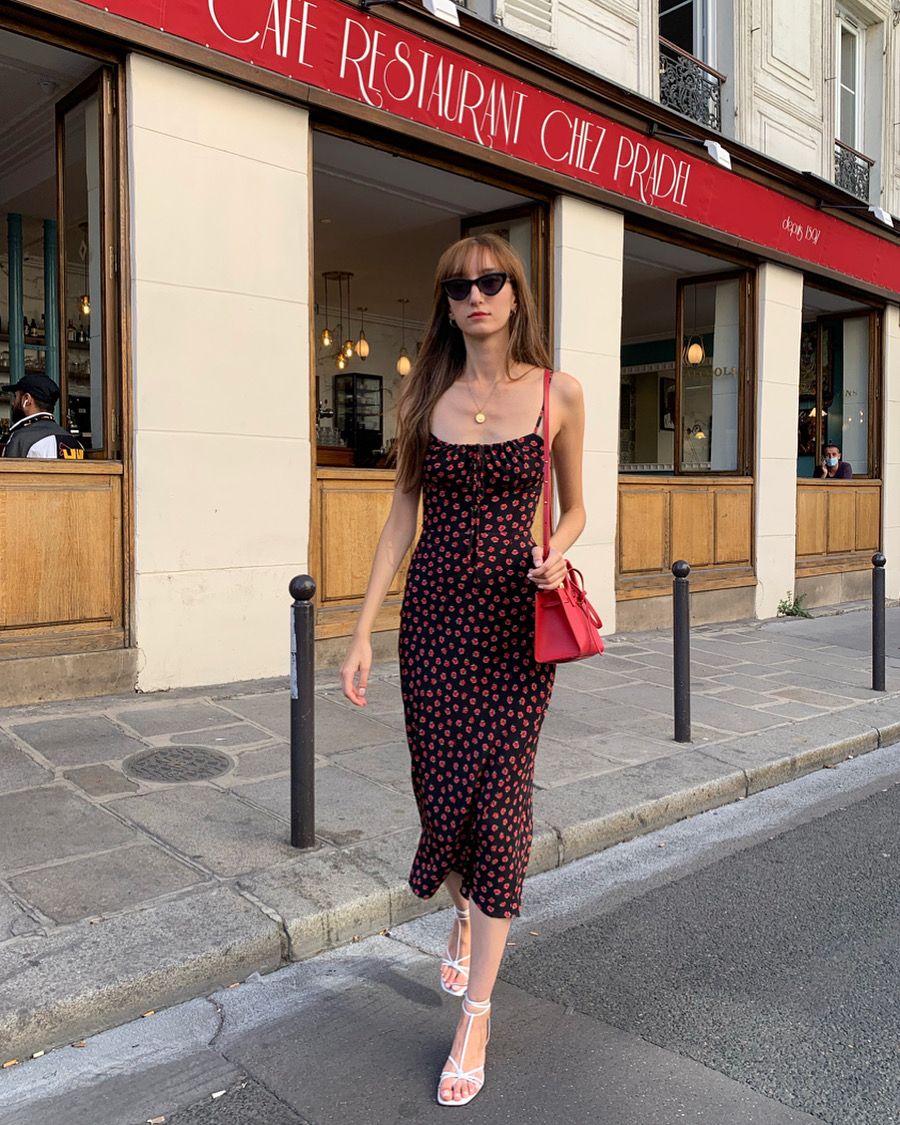 Wrap Dress
The wrap dress is a classic design that flatters just about any body type. I have wrap dresses in both short and long forms, with short and long sleeves.
Floral Print Dress
Keep it feminine with a beautiful floral printed dress. These are perfect French girl spring dresses!
Gingham Dress
Gingham will give you that Jane Birkin 60s vibe.
Button-up Dress
Button-up dresses are great because you can make them as revealing (on both ends) or not as you want!
White Linen Dress
A simple white linen dress is the perfect choice for summers in the south of France. They're airy and lightweight.
Silk Dresses
Silk slip dresses are so versatile for an autumn cocktail hour or an upscale dinner.
Polka Dot Dress
What's more French than polka dots? While I love this print, you have to be careful about which one you pick as it can look a tad too French, like you're trying too hard to follow the French girl cliché.
Little Black Dresses
Everyone needs a little black dress for the impromptu cocktail hour or a special occasion. 
Knit Dresses
Knit dresses are a Scandinavian style favorite, and French girls are starting to adopt them too! These French girl winter dresses are becoming a staple in Parisians' closets.
Sparkly Dresses
We all need at least one sparkly dress for a birthday party (your own, obviously) or a New Year's Eve bash.
I hope you enjoyed this list of French girl dresses to own!