It's impossible to have a conversation about French girl style without mentioning Rouje, the Parisian it-girl Jeanne Damas-designed line. It's currently one of the most popular fashion brands created by a French influencer and has fans all over the world who want to get that effortless Parisian look that Damas pulls off so well.
Rouje is truly a reflection of Jeanne Damas' personal style and she claims the line is everything she wanted in her closet each season!
From the ruffles at the end of the skirts, to the floral patterns of the dresses, Rouje pieces are characteristically feminine. They are timelessly classic, like the simple and versatile wool cardigans. Rouje pieces are almost all vintage in design and form – like the mid-century wrap tops, the suede handbags, and the best selling midi-length Gabin wrap dress.
What to Buy from Rouje
If you aren't sure what to buy from Rouje, then I would recommend you opt for the Gabin dress, a universally flattering wrap dress silhouette that comes in two lengths: midi and mini. Personally, the mid-length style is my favorite – it's a vintage design and a classic Rouje piece that will serve you well!
Paloma Dress
I was contacted by the Rouje team to select an item from their Spring/Summer collection to share with you guys and I chose the Paloma dress in navy floral print. I was pleasantly surprised by the quality of the dress. Despite being made of viscose, the dress is lined at the mid-section in cotton. It feels textured to the touch, yet smooth and lightweight. The Paloma dress is an easy-to-wear, go-to dress for spring or summer days.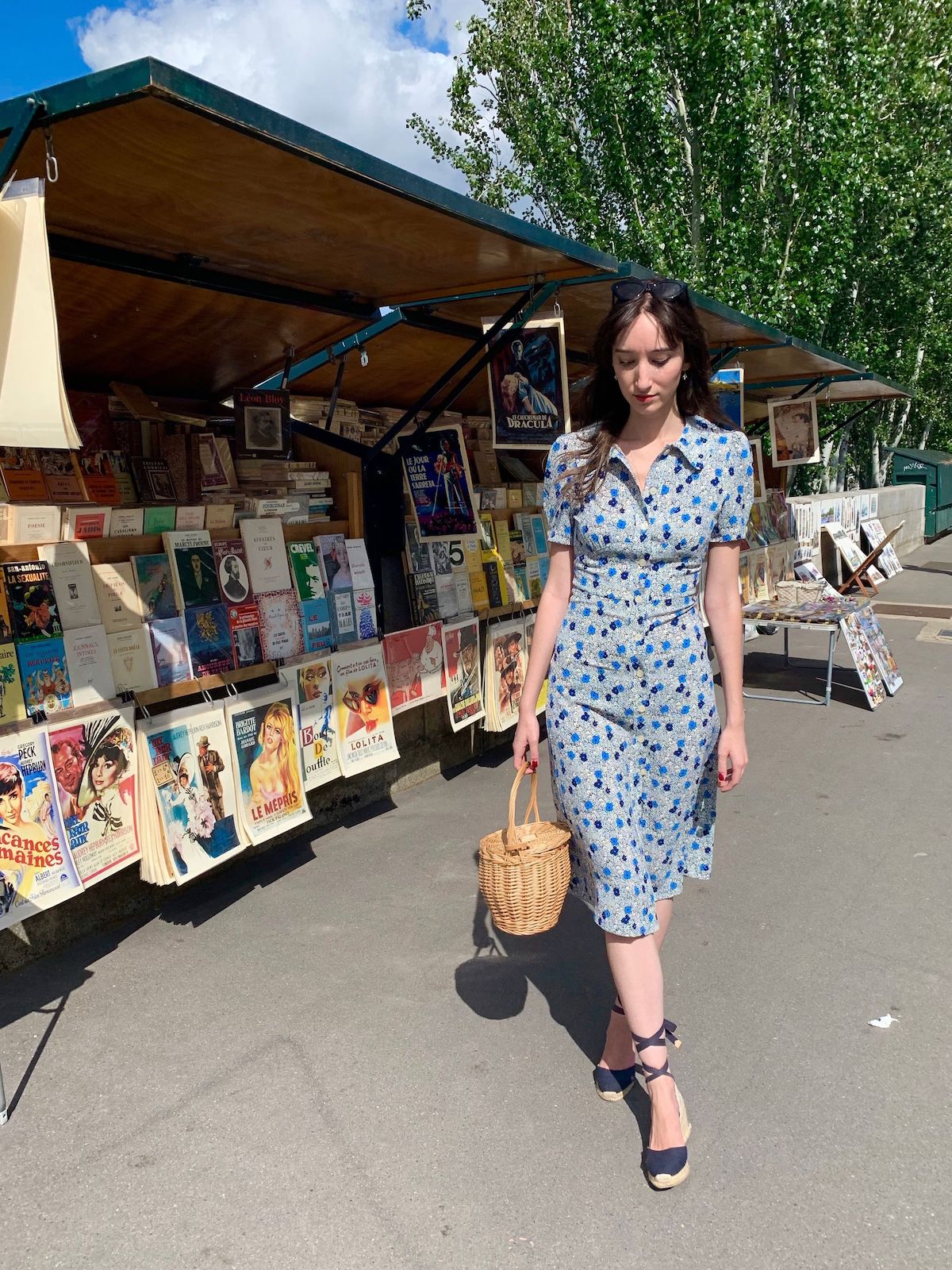 Sizing
I chose the size 34, even though I could have opted for the 36. For comparison, I am a 0 or 2 dress size in most American designers and my waist is 26 inches. I am happy with my choice and it fits snugly, hugging my curves in all the right places! With a midi-length dress, I think it's best to size down if you are between sizes like I am, but definitely go with your gut. Based on this experience, Rouje is true to size and 34 is approximately equivalent to a 0 or 2 in the US. I would guess that the 36 is either a 2 or 4 in the US, but probably closer to a 4.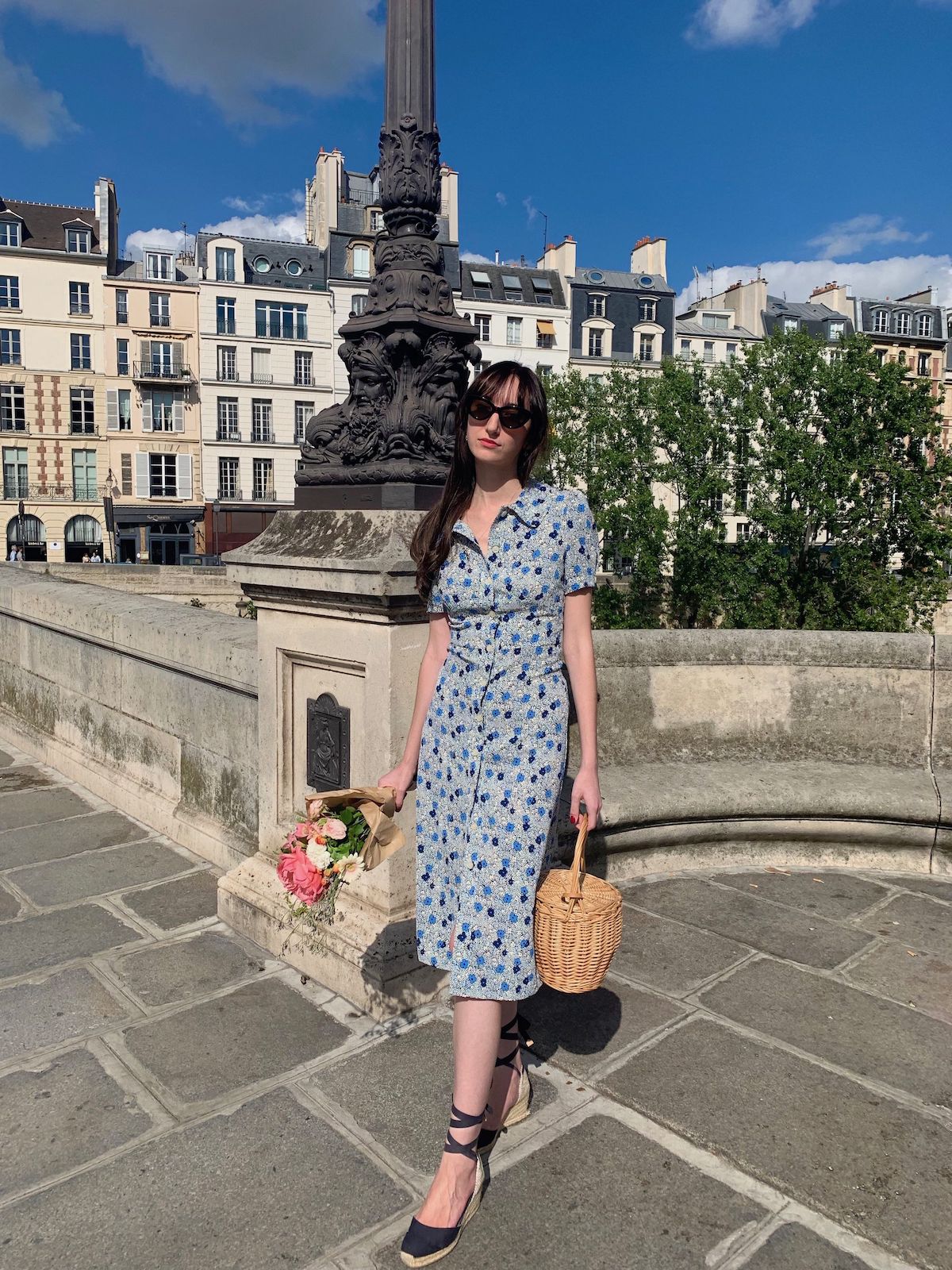 Wearing Rouje in Paris
Wearing my blue Rouje dress around Paris felt surreal. I felt like I was transported back in time to the 40s, when French women strolled around the Seine in these straight midi dresses.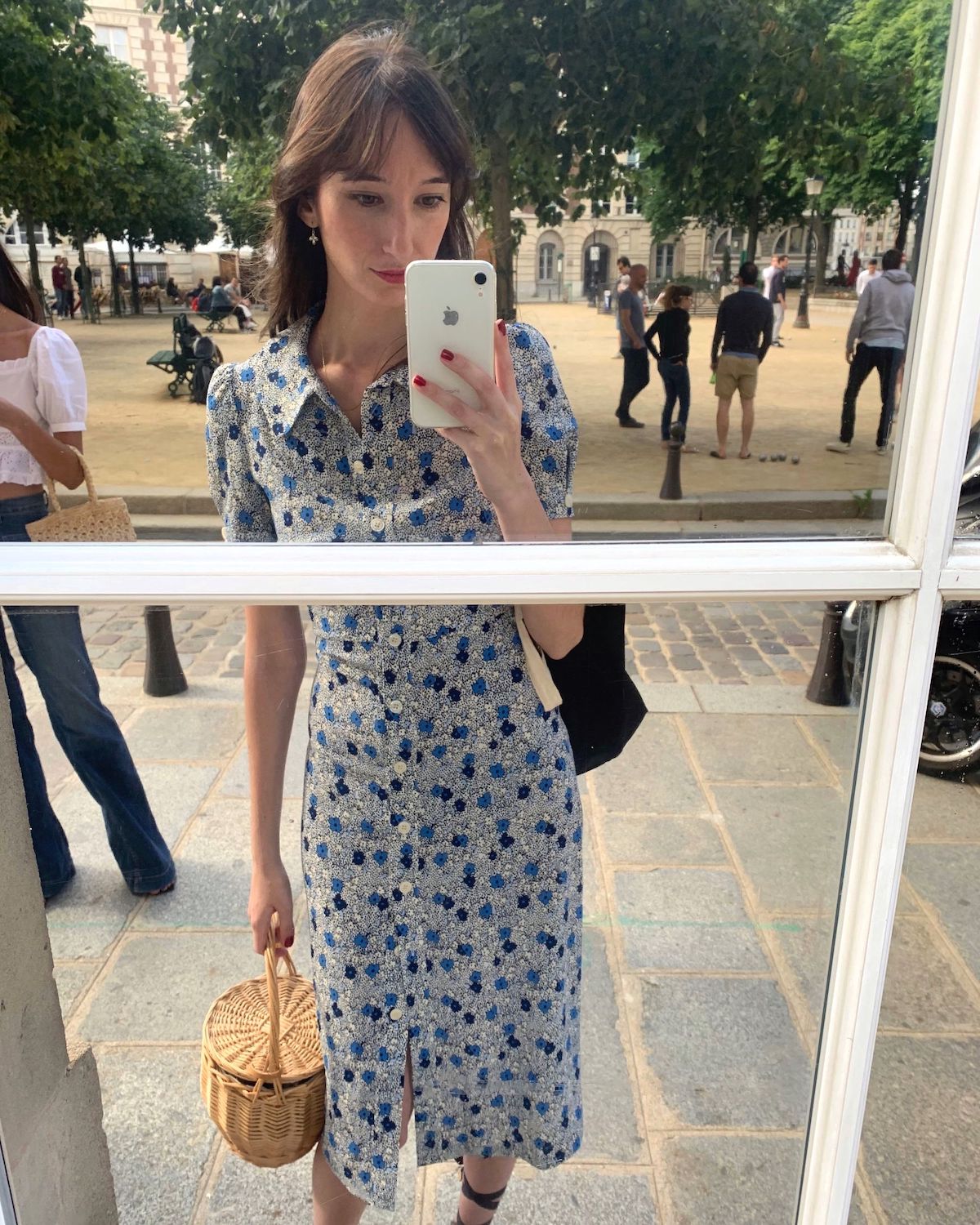 While the Paloma dress is no longer available, you can shop the Rouje fall collection now at rouje.com!