The Rouje Gabin dress has been an iconic piece from Jeanne Damas' clothing brand for years. I was waiting for the right moment to purchase this dress and this summer it came.
Rouje shared that French actress Léa Seydoux would be wearing the red Gabin dress in her latest James Bond film, No Time to Die (2021). They even brought the red floral jonquille printed dress back into stock in honor of its appearance in the film. While we don't get a full-length view of the dress on the French Bond girl in the movie, we do get to see the upper protection of the dress on her during the first scene – a car chase through Italy.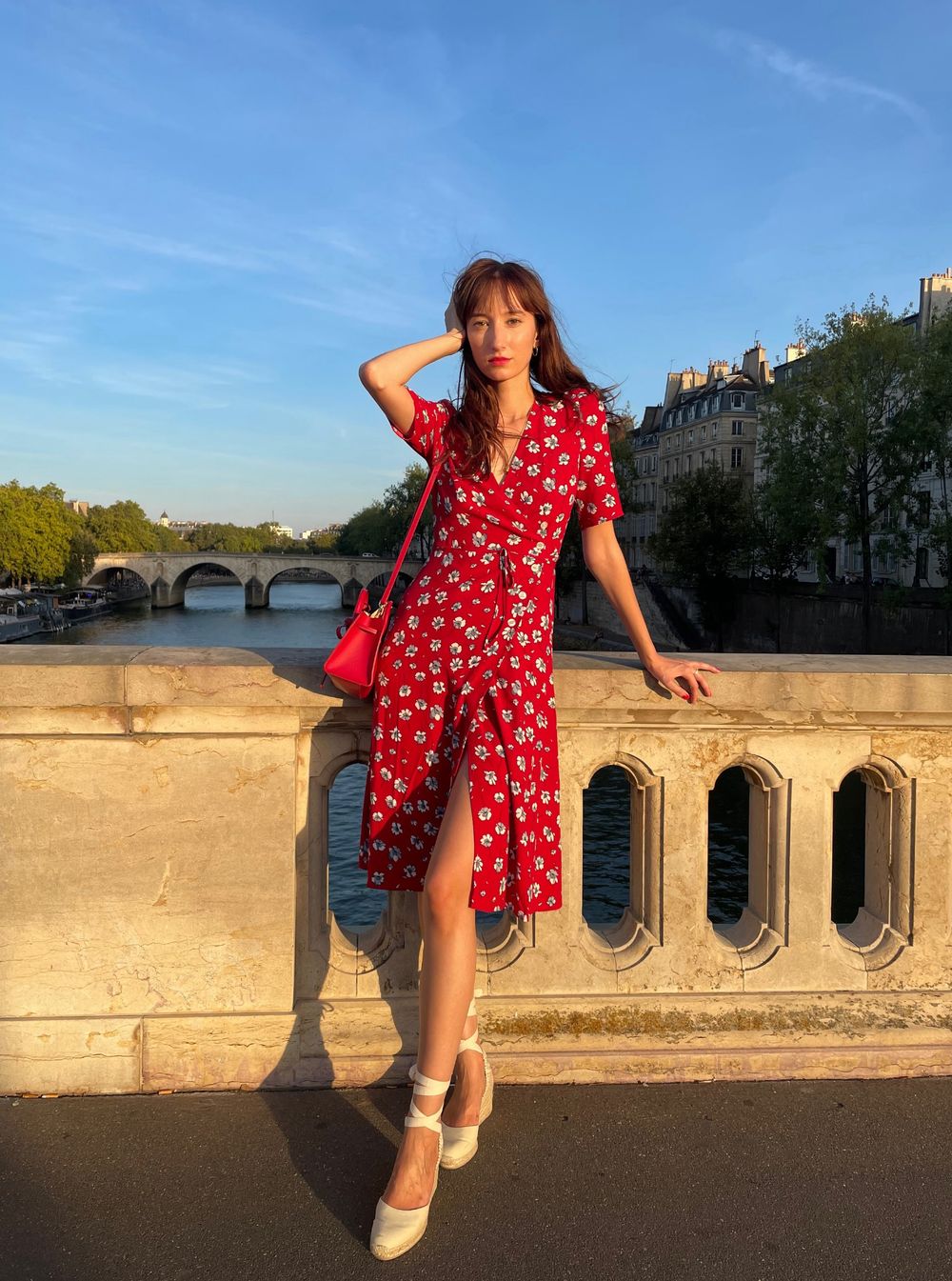 La Robe Gabin
I got to wear my red Gabin dress during the last weeks of summer in September and I have to say I understand the hype behind this French dress! Wrap dresses are one of the French girl dresses everyone should own and the Rouje Gabin dress is the perfect option.
Inspired by retro 1940s fashion, the Gabin dress has little pleats on the shoulders and buttons to highlight the waist. The vintage-style dress comes in different retro prints like polka dots and florals that change every season. It wraps around your body and ties at the side with a small string, so you can adjust it to fit your waist. It's a midi-length dress with short sleeves and a V-neck.
This feminine dress is best worn with low-heeled shoes like French espadrilles to prevent your legs from appearing too short. When it's chilly, wear a cardigan over the dress and tie the ends at your waist for a chic vintage look.
The Gabin dress is also sold in a mini dress version, called Gabinette, in the summertime.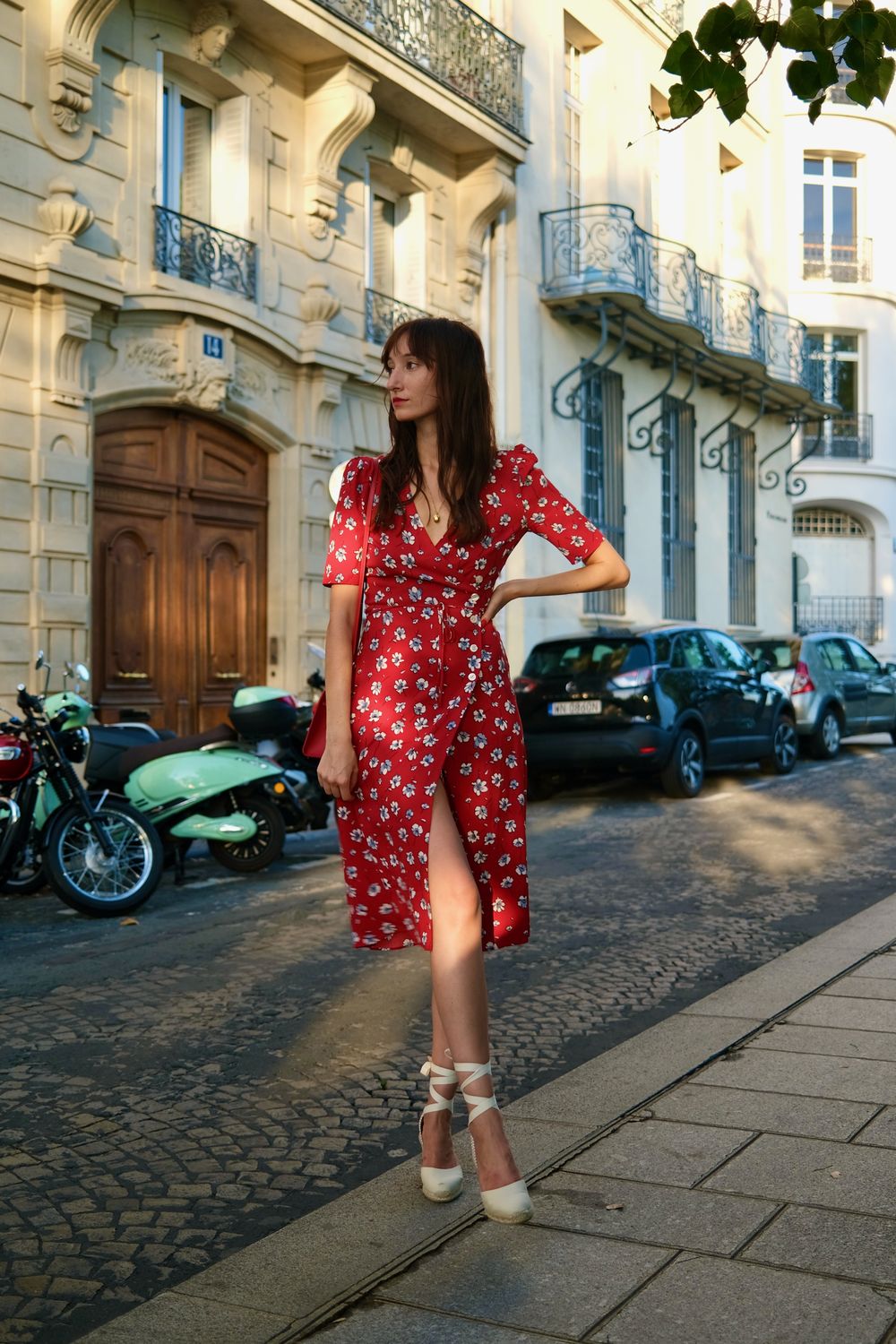 Rouje Sizing
What about Rouje sizing? I personally am 5'9" (1m75) and wear a size 2 in US clothing, so I bought the Rouje dress in a 34 and it fits perfectly. The dress wasn't too small nor too big. The sizing guide on Rouje's website seems to be accurate so you can use it to decide what size would be best for you!
Wrap dresses are adjustable so there's not too much risk around sizing at least.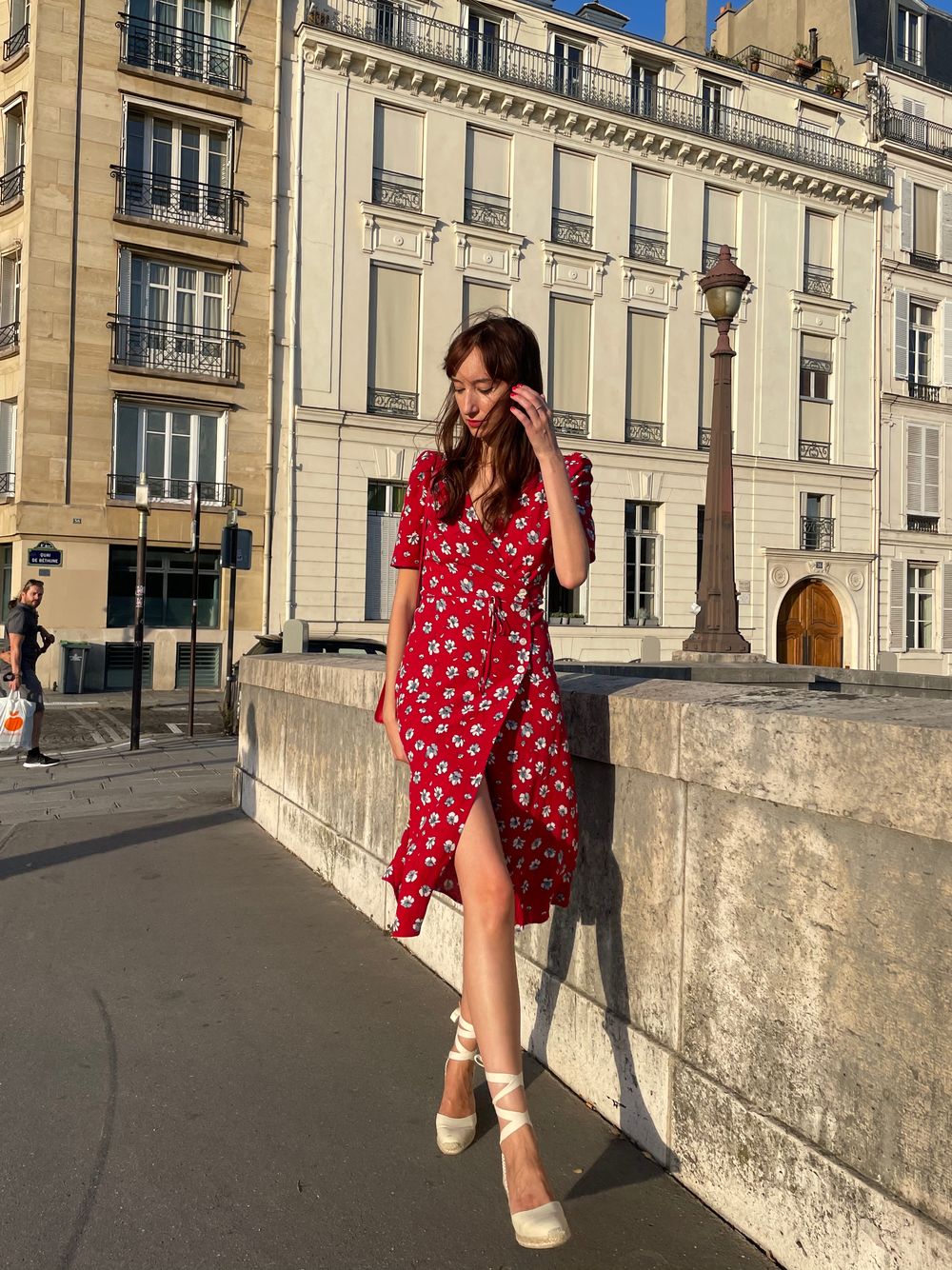 Is the Rouje Gabin Dress worth it?
Yes! I love my Gabin dress and it makes me feel so confident when I wear it. Do I think this dress will last forever? No, of course not, but it's definitely a good quality dress for an affordable price. I would definitely recommend buying it in a color and print you love!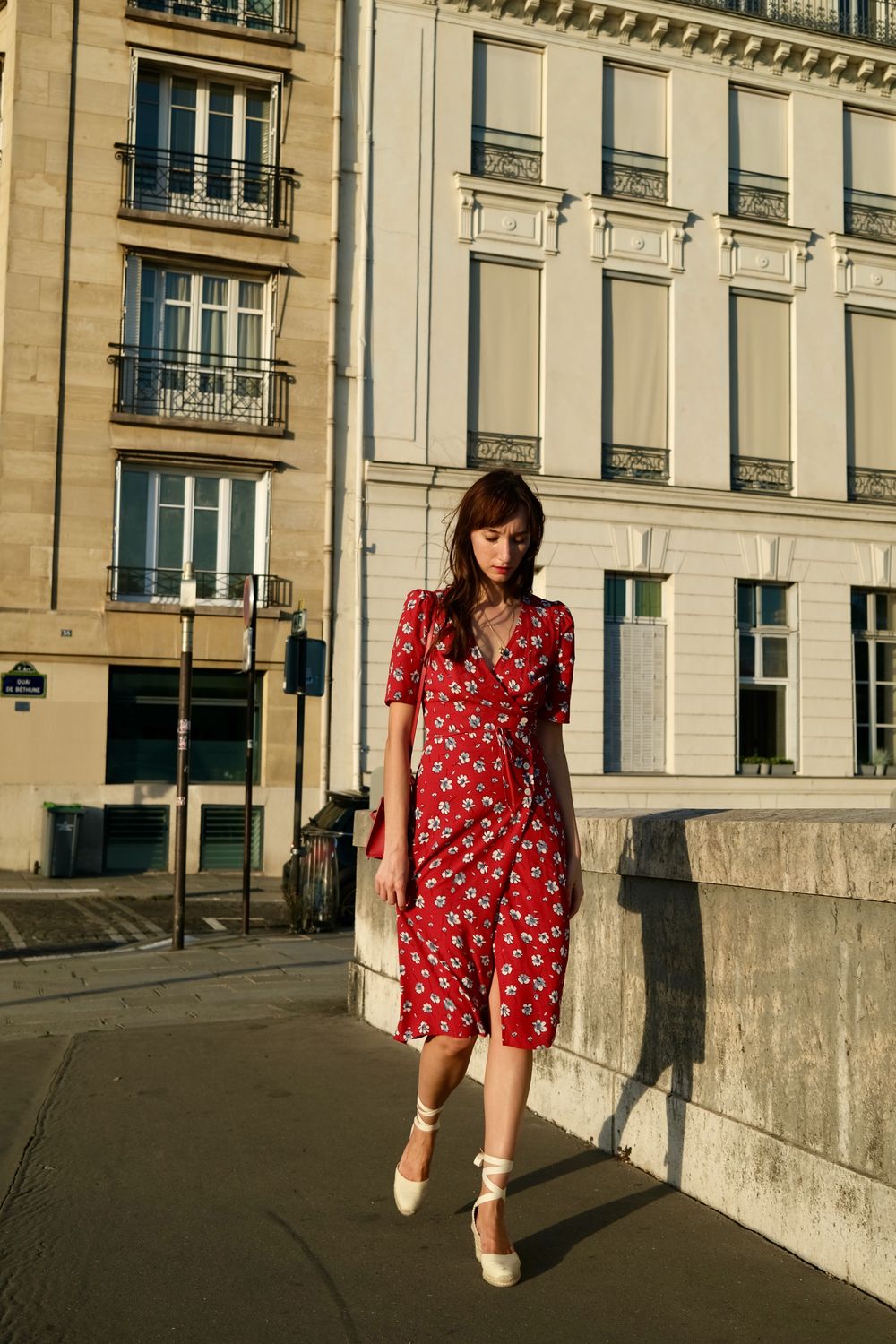 How to Care for the Rouje Gabin Dress
I recommend hand washing your Rouje Gabin dress since it can be quite delicate and might even shrink if you wash it in the washing machine. It should only be air-dried. The fabric is 45% viscose and 55% rayon.
Voilà! I hope you learned a little bit about this iconic Rouje dress.
Every season, the Gabin dress is Rouje's bestseller so you can safely assume it's beloved by the French and will fit in well with your French girl style aesthetic.