Let's talk French vs American style. If you love fashion, you've noticed that French style is often pitted against American style. But what are the real differences between the cultures beyond the clichés? That's what I'd like to discuss today. 
I moved to Paris almost two years ago from New York – also a 'fashion' city but incredibly different in its own right.
Fashion is important to a selection of New Yorkers but it's something pretty much every Parisian thinks about in one way or another.
I visited New York City recently on my way to Connecticut (where I'm from) and I was shocked at the number of women dressed in yoga leggings, sneakers, and North Face style puffer jackets. It's almost like the uniform there!
In Paris, no one would dream of going outside like that! Even the women who don't care about fashion look presentable when going out.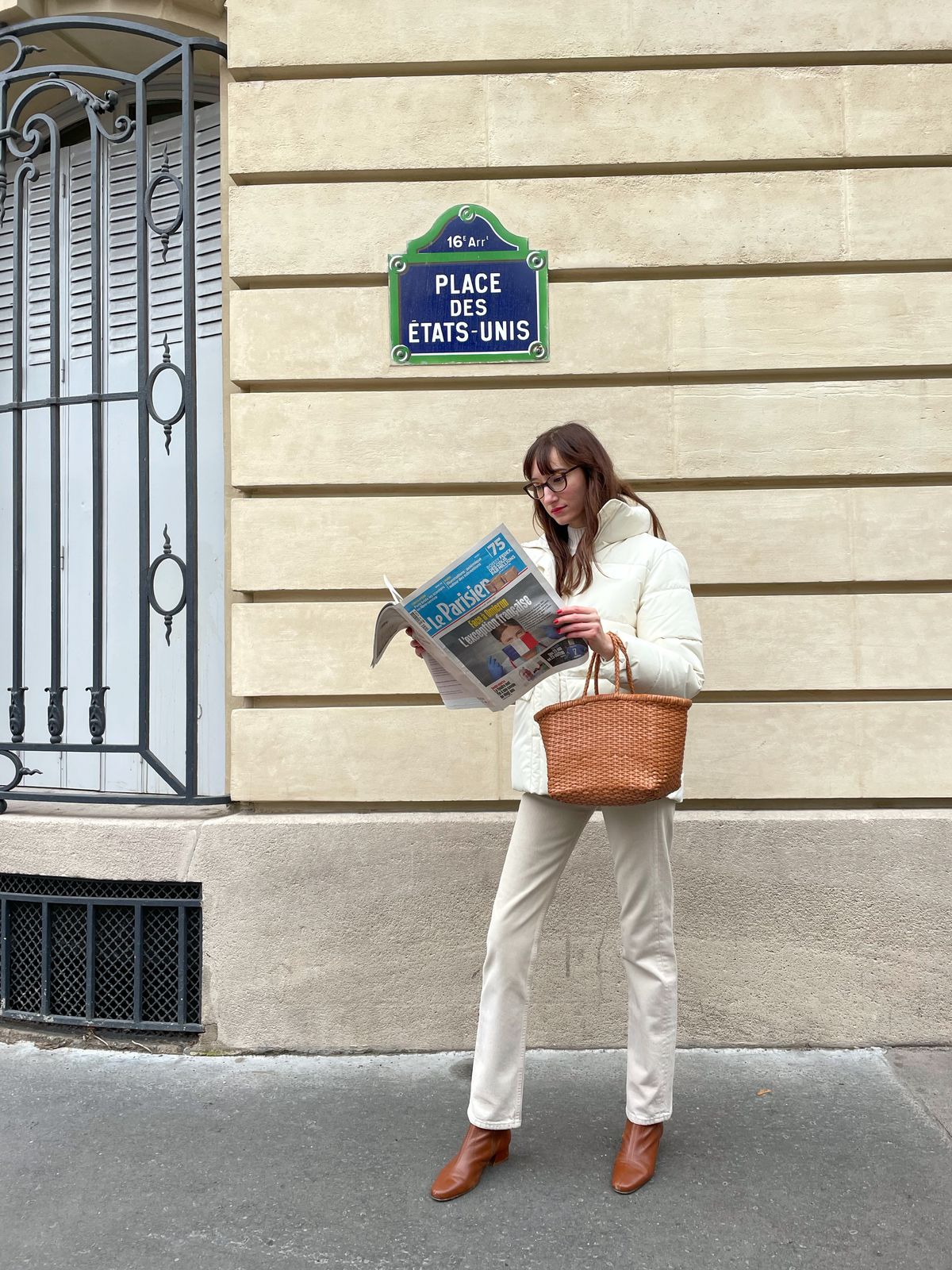 French vs. American Style Differences
Here are the major French vs American style differences I have noticed between Parisian and New York women.
Athleisure Hasn't Caught on in Paris
Parisians don't give a damn about the athleisure trend currently sweeping the States! Sportswear is a quintessential American contribution to the fashion world but Parisians stick to wearing yoga pants at the gym, not on the streets!
Parisians Put Effort into their Day Outfits, Not Night Outfits
Getting all dolled up to go out or on a date is not how it's done in Paris.
Classic Style vs. Trends
The biggest difference between American and French style is that French women prefer to stick with classic timeless clothing while Americans are always following the latest fashion trends!
Wardrobe Colors
French women stick to neutral colors while Americans own clothing in every color of the rainbow.
Buy Less, Invest More
Parisians tend to buy less and invest more in their wardrobe, while Americans buy lots of clothing at cheaper prices.
Small Accessories vs. Statement Jewelry
Parisians opt for delicate jewelry and small accessories, while Americans aren't afraid to wear bold statement jewelry!
Super High Heels
Despite what Christian Louboutin will tell you, the French don't wear sky-high heels very often! Even the French girl evening shoes typically have a small heel, not a tall stiletto.
Lingerie
Americans are fond of brightly colored lingerie, while the French prefer neutral skin-toned lingerie!
Sizing
Parisians size up their clothing for a loose and comfortable fit. Americans take their size, or even size down!
Form-Fitting Clothing
American girls love wearing form-fitting clothing (looking at you, Kim Kardashian), while Parisians rarely wear those hip-hugging dresses!
What do you think are the biggest French vs American style differences?