Cardigans are definitely one of the essential pieces in the French girl closet.
What I love about cardigans is obviously the buttons on them! You can button them up when you're cold and leave them undone for an airy feel. Leaving them halfway buttoned is my favorite way to wear cardigans. I can let a silk cami show underneath, or keep it casual with a t-shirt beneath.
Cardigans
Here are my favorite French style cardigans for you to add to your own French girl wardrobe. If you love French girl style, then these cardigans are perfect for your closet!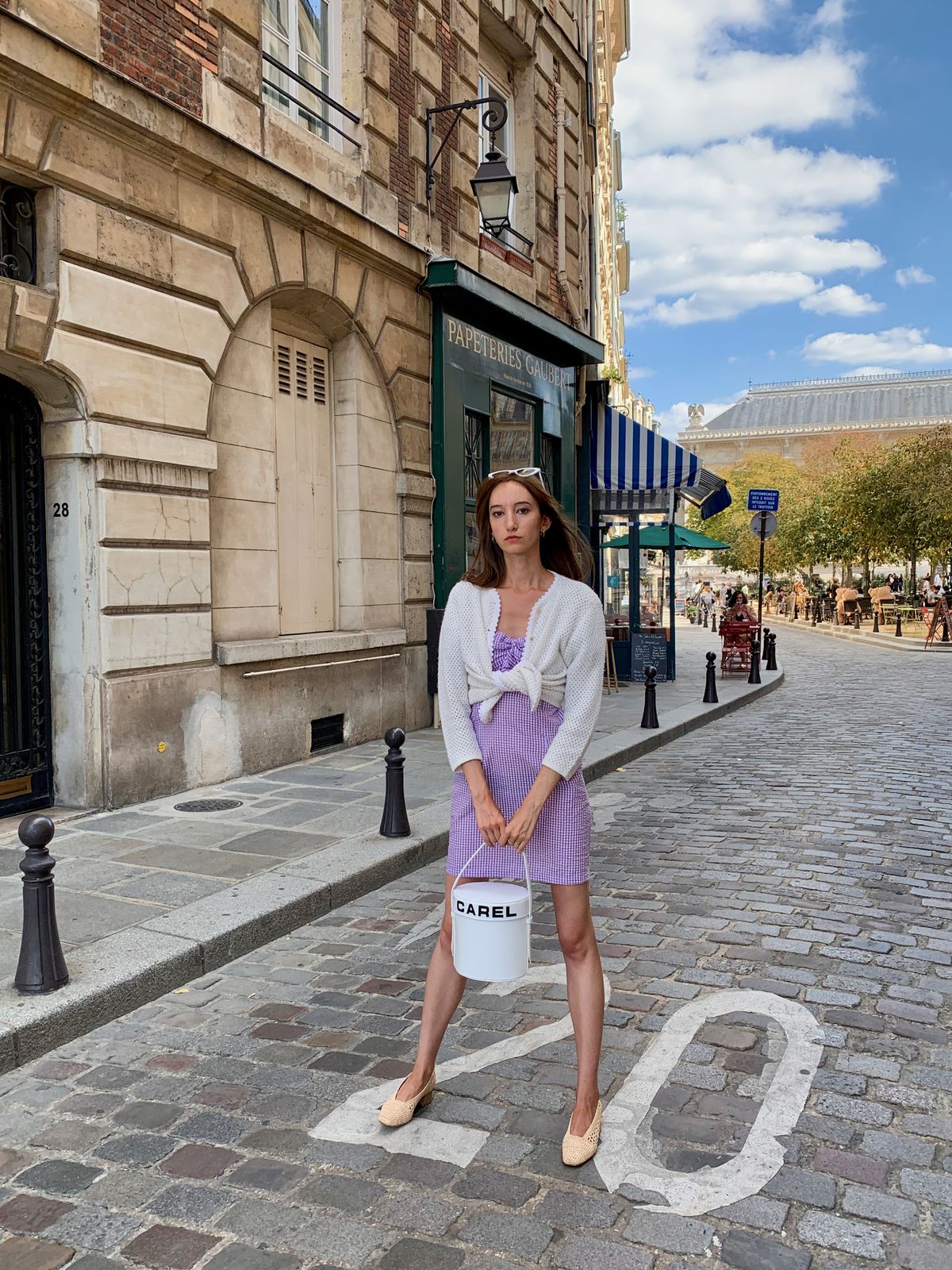 Sézane Gaspard Cardigan
Sézane cardigans once had 10,000 person waitlists. Needless to say, these French cardigans are a cult favorite. The Gaspard cardigan offers a cozy, loose fit and comes in a plethora of colors.
agnès b. Snap Cardigan
The agnès b. Snap Cardigan has been iconic for 40 years now. Closely placed pearly buttons give this casual sweatshirt cardigan a renaissance look.
White Chunky Cardigan
The white chunky cardigan is a year-round essential, but it's most often worn during spring. Pair it with straight-leg jeans for an instant casual chic French girl look!
Black Oversized Cardigan
I keep a black oversized cardigan in my closet to wear for nights out to dinner. I put it on over a lace or silk cami and only button the lower buttons so the cami peeks out a little bit. It's a great winter date night staple! 
Short-Sleeve Cardigan
I recently saw short-sleeve cardigans becoming popular thanks to Jeanne Damas' brand Rouje, which were undoubtedly designed based on a vintage design. The sleeve is slightly puffy and the buttons are oversized. I love this style of cardigan!