I snapped these shots a few weeks ago inside my apartment in Paris. I have to say I was not looking forward to shooting indoors but I am pleasantly surprised with how these photos turned out! I live in a small place, but I'm lucky that it's high enough to receive direct sunlight for several hours midday. (We'll see how lucky I feel once the temperatures rise, though!)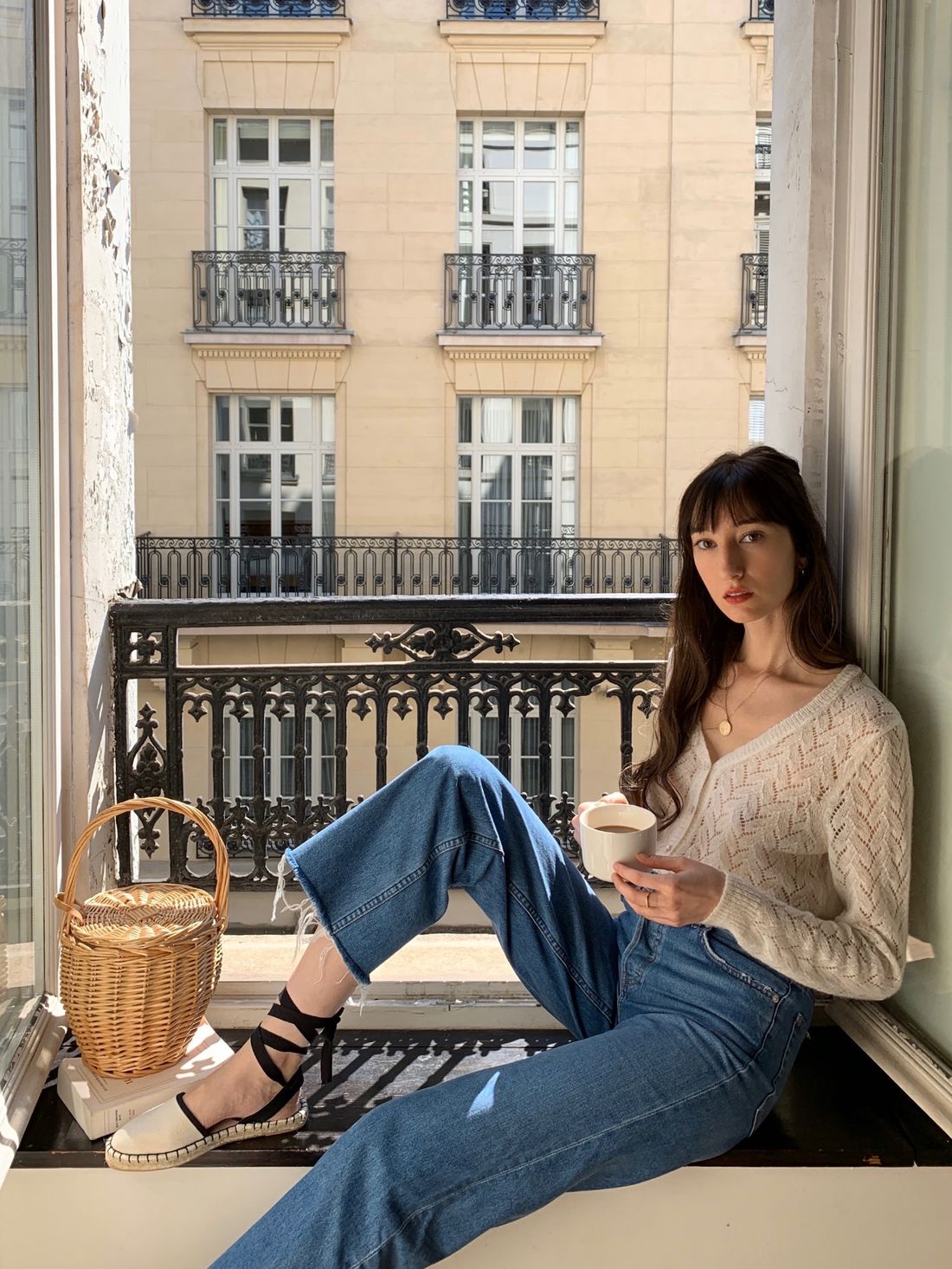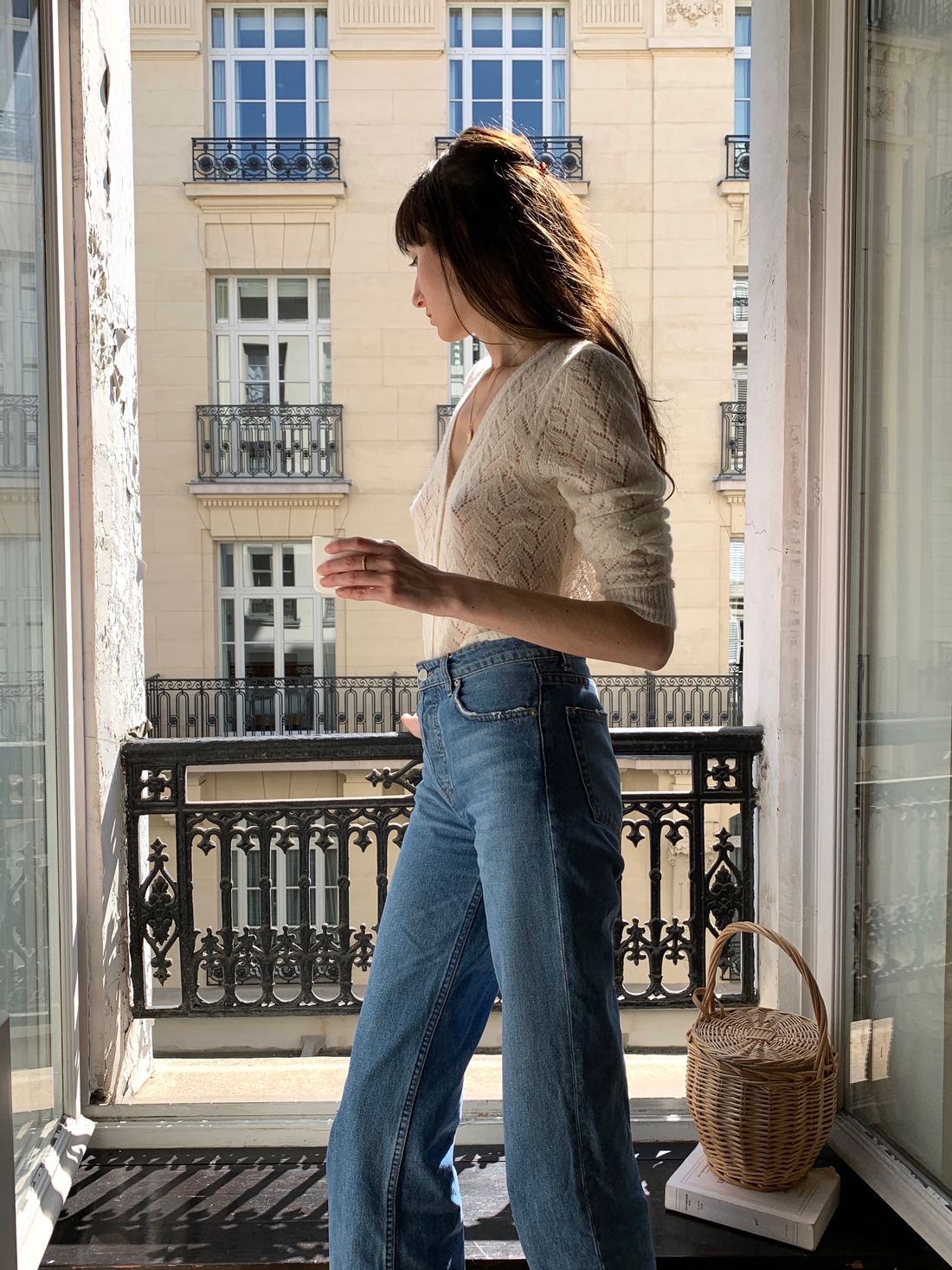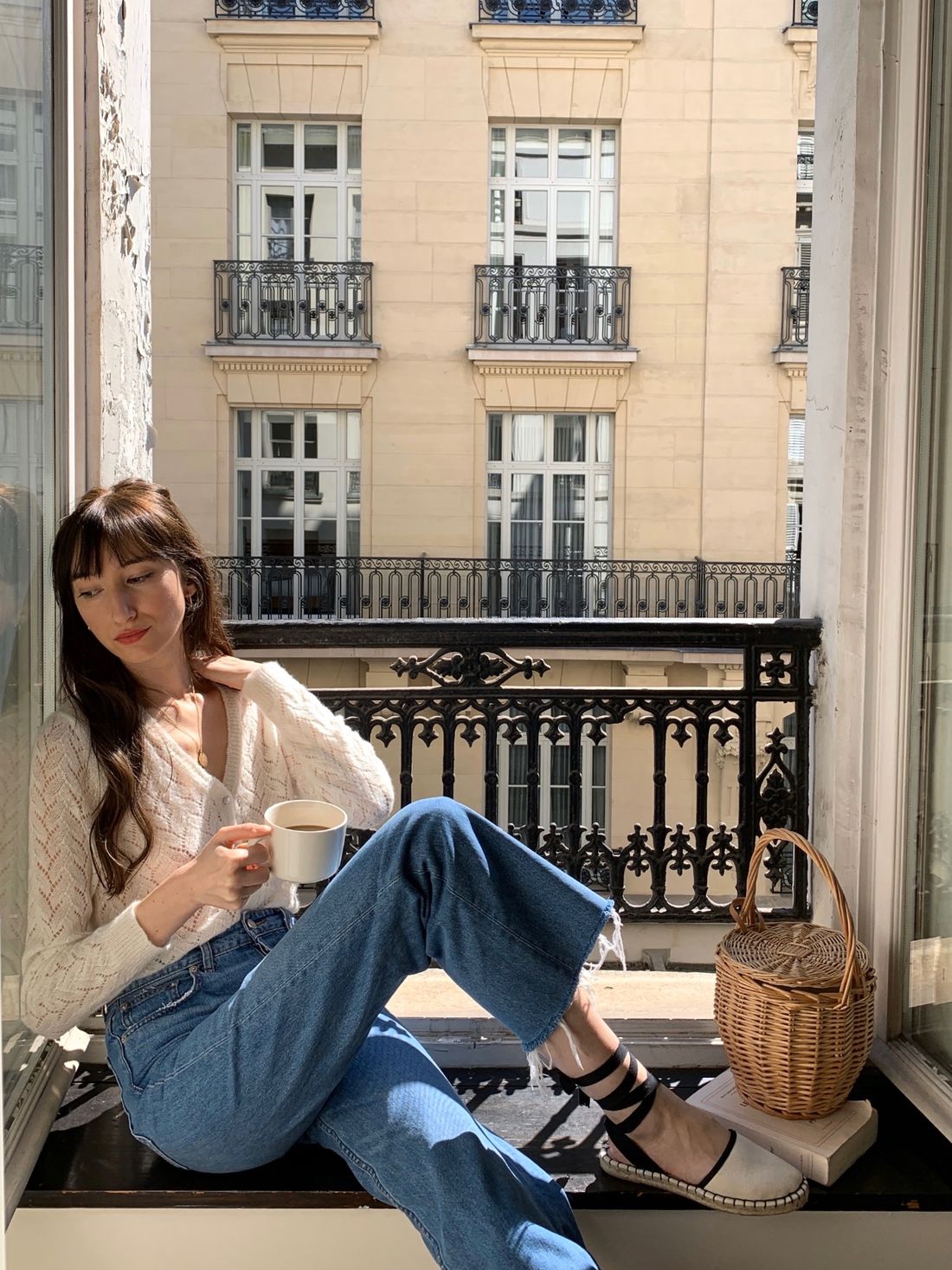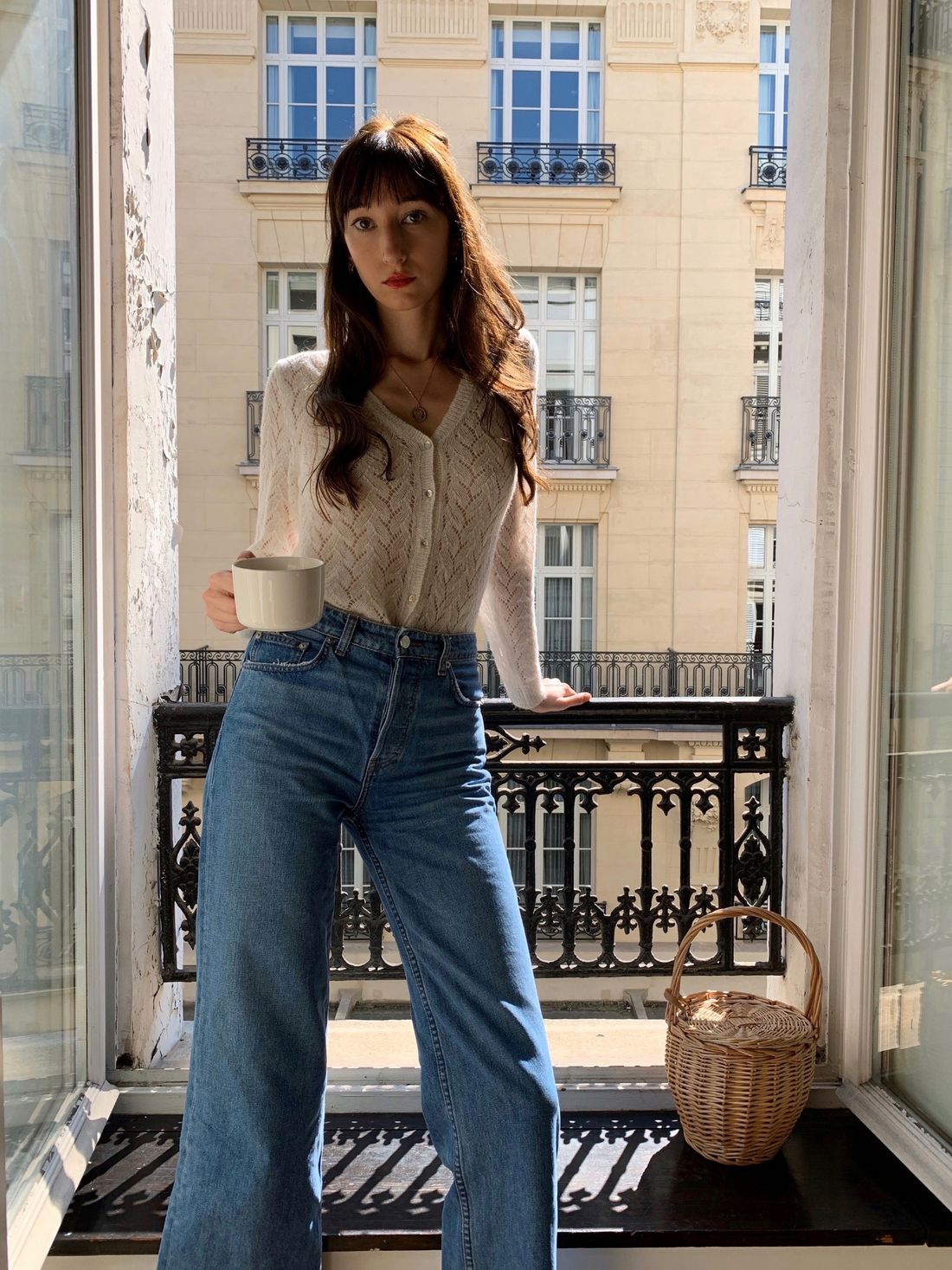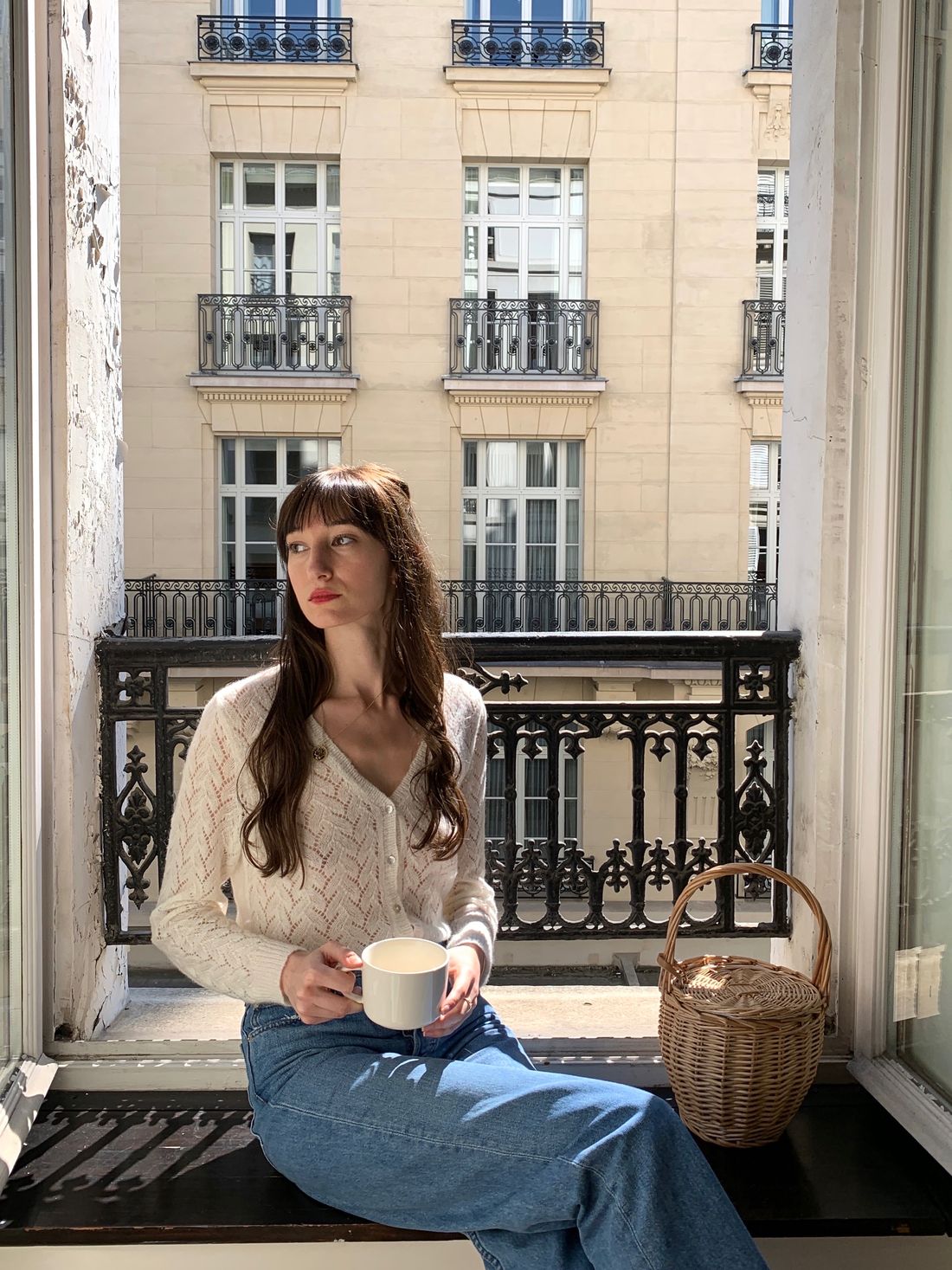 Balzac, a French brand, was kind enough to send me a white cardigan from their new spring collection. This is the Sully cardigan in size Small. It is a sheer off-white color and the pattern reminds me of a vintage style.
I'm also wearing Reformation Fawcett jeans and André Rosa espadrilles.