I've been building up my sweater collection as part of my 5-piece French wardrobe, and finding affordable wool sweaters has been a bit of a challenge. You can find mixed wool sweaters just about anywhere, but I really want to have 100% wool sweaters in my wardrobe.
Lots of people want Irish wool sweaters or even merino wool sweaters, but I just wanted a really basic and simple piece. I guess a little closer to the traditional cream Irish wool sweater, but perhaps with an updated silhouette.
There are lots of luxury brands that are happy to sell you one for 300€ but I want to find that happy medium of quality fabric at an elevated, yet still wallet-friendly price.
Thankfully, I found two great 100% wool sweaters at amazing prices during my research.
So where can you get these beauties?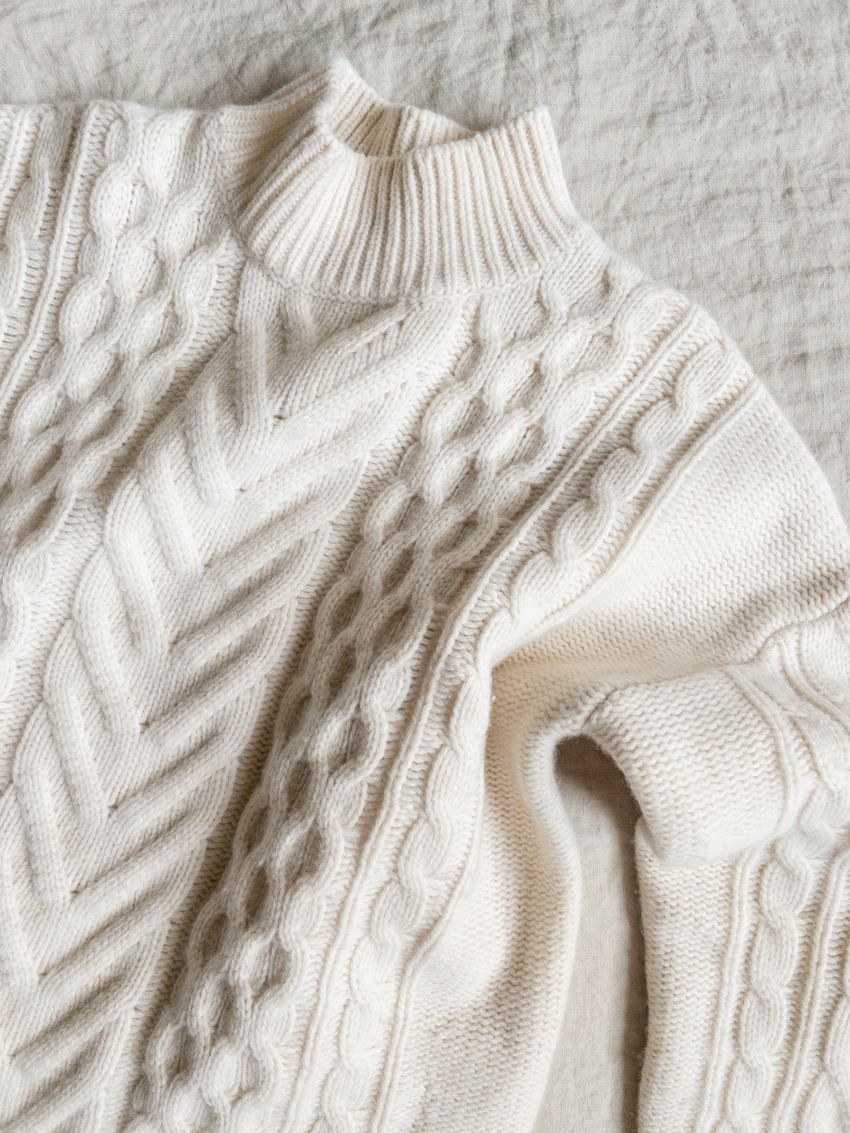 …Galeries Lafayette!
I know you're probably familiar with this famous Parisian department store, but I'm not talking about that. I'm talking about the clothing collection. 
Galeries Lafayette has its own clothing line where they offer quality basics at an affordable price.
The line is conveniently sold at other department stores as well like BHV in the Marais, near my home.
I came across this wool sweater for just 90€! It comes in two colors: white and rust – I got them both.
So far, I'm very happy with them. The quality is outstanding. They're thick, but not so much that they restrict movement. They don't pill easily after several wears. They size well, too.
I got a size S even though I fit the measurements of the XS because of my eternal arm length problem. The XS didn't reach my wrists, but the S did so I went with the larger size. It also gives me a nice oversized sweater look that isn't too fashion.
So there's my wool sweater secret! Where do you shop for high quality wool sweaters?