The mini skirt is such a quintessential piece in my wardrobe. I love how mini skirts make your legs look super long. I often pair mine with ankle or knee-high boots for a vintage 60s vibe. Here are my favorite French girl approved mini skirts to shop for right now.
French Mini Skirts
If you are building a French girl style wardrobe, then you definitely need these French girl mini skirts in your closet!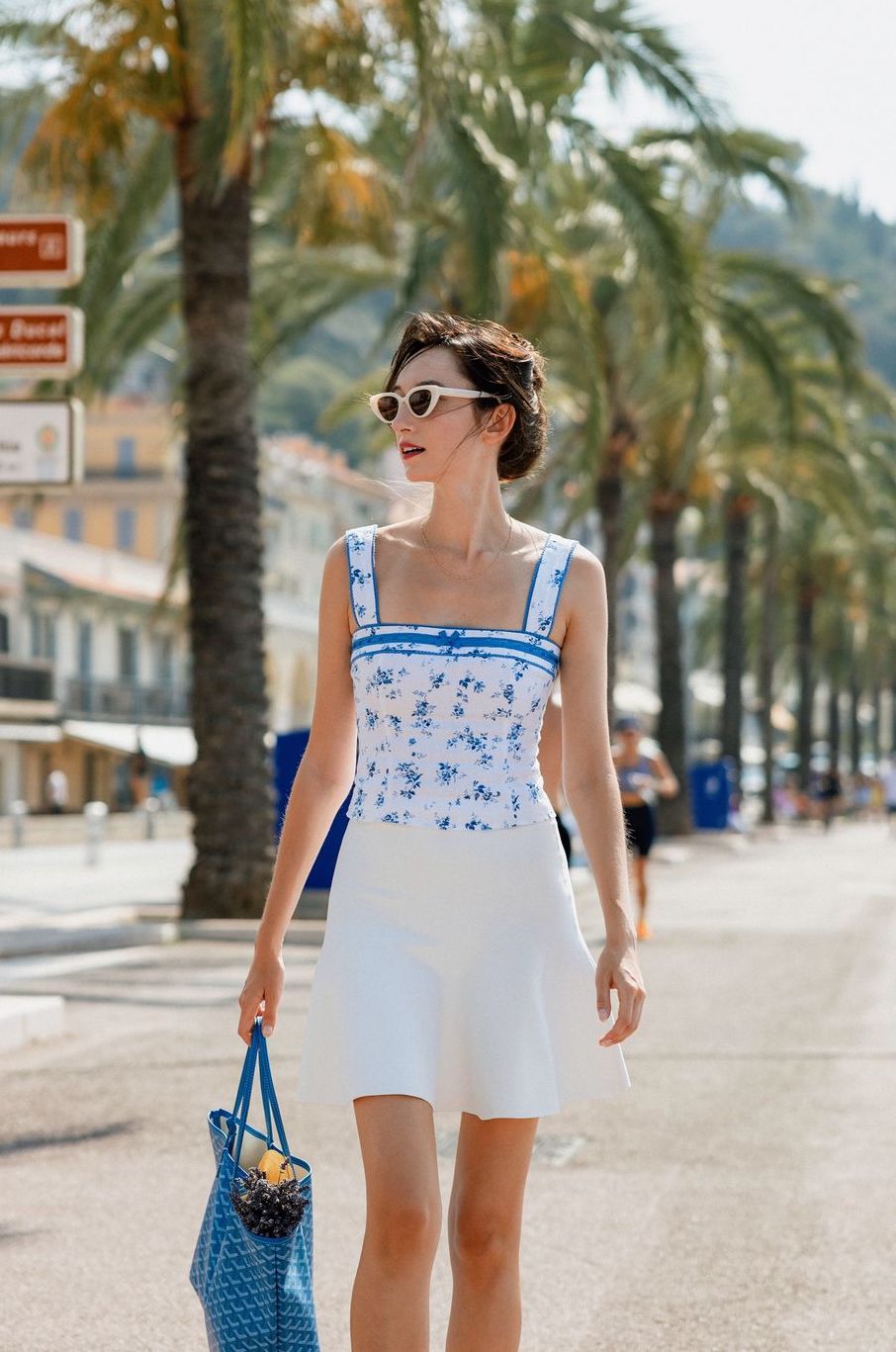 White Mini Skirts
White mini skirts are great for creating French girl summer outfits. You can go with a linen mini skirt or a cotton mini skirt if you live in a hot enough climate. I recently got a cashmere white mini skirt from Eric Bompard which is perfect for spring since it's a little thicker.
Jean Mini Skirts
Jean mini skirts are great for a casual summer outfit. I tend to wear these skirts when I'm near a beach town in France rather than in a city like Paris.
Suede Mini Skirts
Suede mini skirts are perfect for fall. I have suede skirts in brown, beige, and black. They can be paired with silk tops or wool sweaters depending on the occasion.
Wool Mini Skirts
Wool mini skirts are another fall/winter wardrobe essential. I have a few of these mini skirts in different patterns and I usually pair them with a solid-colored sweater and a winter coat if it's cold out.
Black Mini Skirts
At least one cute black mini skirt is a must-have for your wardrobe. I recently bought a cute flounce mini skirt from Sandro and it's come in handy so many times! You can style it casually during the day or pair it with a silk top for a chic French evening look.