Skirts are one of my favorite pieces of clothing to wear. I feel so feminine when wearing a skirt and I adore both miniskirts and midi skirts. Maxi skirts are the only ones I just can't get behind personally, but they do look lovely on other people! I just feel they constrict my movement too much and they tend to catch on to things too easy for me.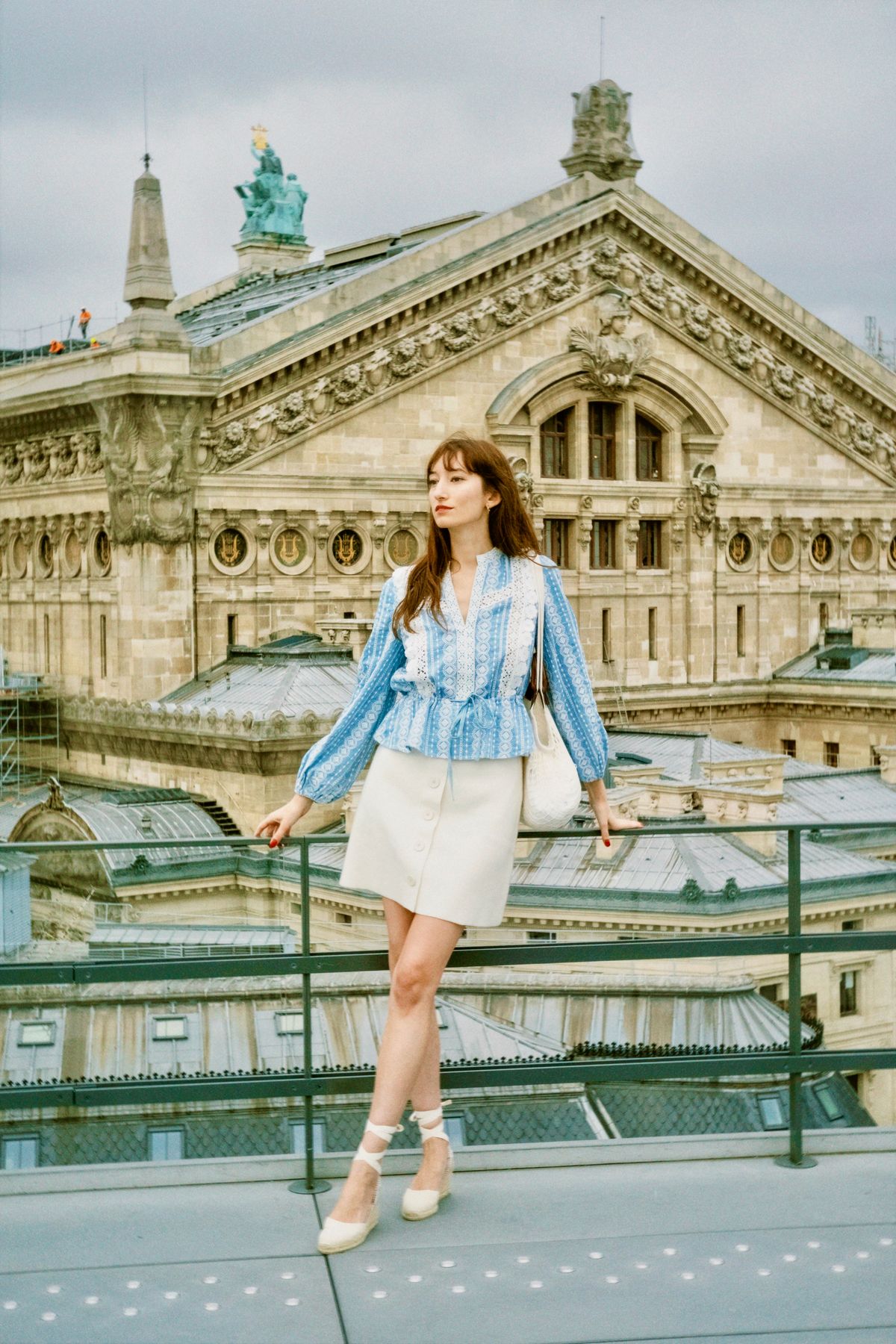 French Style Skirts
Here is a skirt roundup of the best French style skirts to own!
White Mini Skirt
A white mini skirt is perfect for spring and summer. The one above is cashmere, although linen or cotton is another great material for this skirt.
Jean Mini Skirt
I love having a jean mini skirt for trips to the beach and summer vacation.
Brown Suede Mini Skirt
The brown or beige suede skirt is the first fall-themed skirt I begin wearing in autumn.
Wool Mini Skirt
When winter comes but you can't stand wearing pants every day, French girls turn to the wool mini skirt to keep warm and chic.
Black Mini Skirt
A black mini skirt is essential for nights out and upscale dinners. I use my black mini skirt from Sandro year-round.
Printed Midi Skirt
I have a few printed midi skirts which mostly have springtime patterns like florals or polka dots.
Silk Midi Skirts
I have two silk slip skirts by Anine Bing currently. The black one is a staple in my wardrobe!