Re/Done is one of the most popular premium denim brands in years. It seems like every major celebrity under 30 had a pair of these chic, butt-hugging jeans so I had to try them for myself.
Re/Done launched in 2014 with two founders: Sean Barron and Jamie Mazur. The idea was to create a selection of expertly tailored, vintage Levi's jeans for women. They wanted to take old designs and make them new again. Their first run of 300 pairs sold out immediately.
Re/Done High-Rise Stove Pipe Jeans
Over the years, one model has stood out: the High Rise Stove Pipe Jean.
The jeans look too good to be true: they are an almost exact replica of the coveted vintage Levi's 501 jeans that everyone wants but can't seem to get their hands on. These ankle-length straight-leg jeans have a high waist and raw edge.
The jeans are available in 11 different washes and fabrics from places like Shopbop and Nordstrom.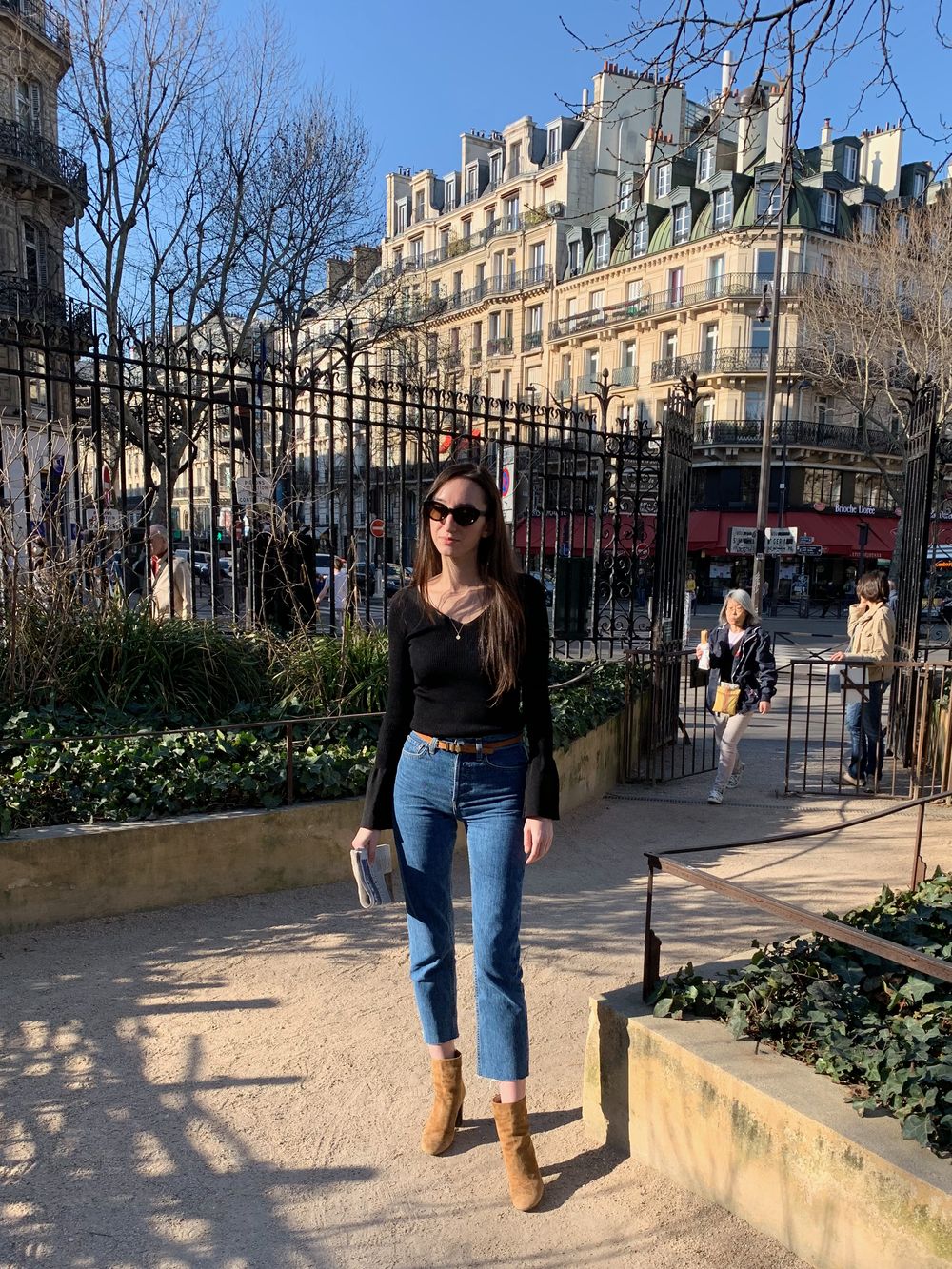 Are the Re/Done High Rise Stove Pipe jeans worth it?
Personally, I don't think these jeans are worth it. While I wanted to love the cut of these jeans, I have a few caveats with them overall which I'll explain below.
Length
While there are several versions of the Re/Done High Rise Stove Pipe jeans including some cropped pairs, I bought the standard length version. The jean looks as if it comes down to the ankles on every e-commerce model I see these jeans on. Guess what? I'm 5'9" – about the height of a model – and I can assure you these jeans are much shorter.
As a tall person, it's always frustrating when brands crop their jeans or pants too much. While shorter women could always cut the edges off (they're raw-edge anyway), taller women are basically screwed if pants are too short!
Sizing
I ordered these Re/Done jeans in sizes 24 and 25. Since I've had problems with jeans stretching in the past, I was hoping to fit into the 24 even if they were a little tight, but I couldn't even button them up. So I kept the 25 and sadly, sure enough, the jeans stretched out after just a few wears. They are no longer butt-hugging and are instead baggy. I really wish Re/Done would pre-shrink their jeans to prevent this from happening.
Price
These pants are expensive! For what you get, I'm not sure why Re/Done decided to price their jeans way above what other premium denim brands charge. The price is certainly a put-off considering the jeans will stretch out over time anyway.
Honestly, if I was shorter, I would probably love these jeans and their enduring popularity show that my experience hasn't been the norm. If you want to try these jeans out for yourself, go ahead! The cotton material is quite soft and the solid blue jean color is on-point. Let me know your thoughts on Re/Done jeans in the comments below.