It's well known that French girls take a minimalist approach to makeup. The French makeup routine consists of just a few key products that enhance a woman's natural beauty.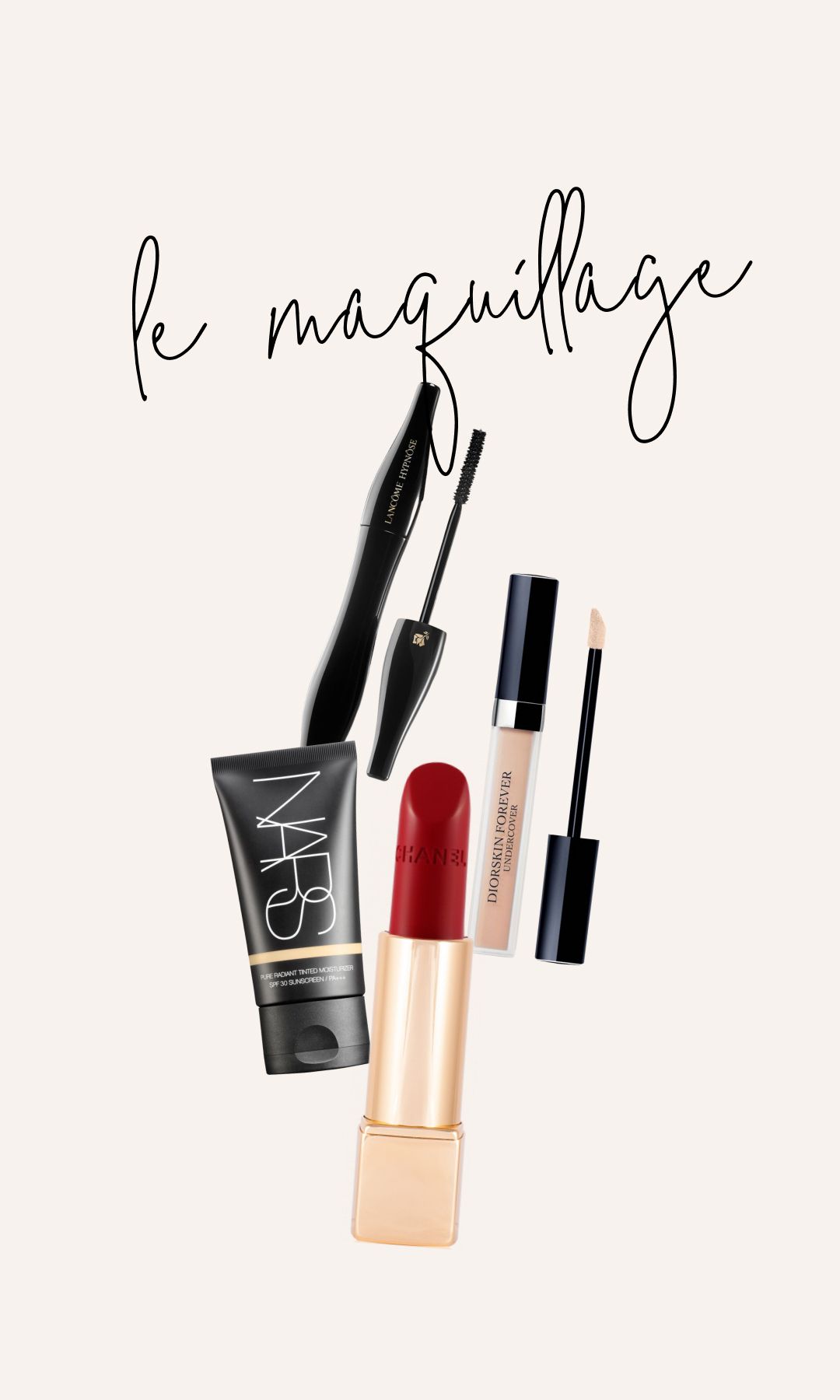 Everyday French Girl Makeup
What kind of makeup do French girls wear for their 'everyday' looks? It's different for everyone obviously, but most French women pick one facial feature to highlight. I have some friends who love doing a bold eye, others a strong French red lip, and others love to make their cheeks super rosy. Whatever you choose, make sure only one feature stands out on your face at a time for an easygoing everyday makeup look.
Here are the French makeup essentials that Parisians can't live without!
Concealer
French girls typically start with concealer. The most popular concealer in France is the YSL Touche-Éclat Brightening Pen.
Tinted Moisturizer
French girls don't use heavy foundations. Instead, they use lightweight, liquid, tinted moisturizers. The Laura Mercier tinted moisturizer with SPF will help you get a flawless, even skin tone.
Mascara
Next up is mascara. A great black mascara opens up the eyes and draws attention to them.
Lipstick
Lastly, French girls know the importance of a good lipstick! I love the Chanel Rouge Allure lipsticks which give them a moist yet matte finish.